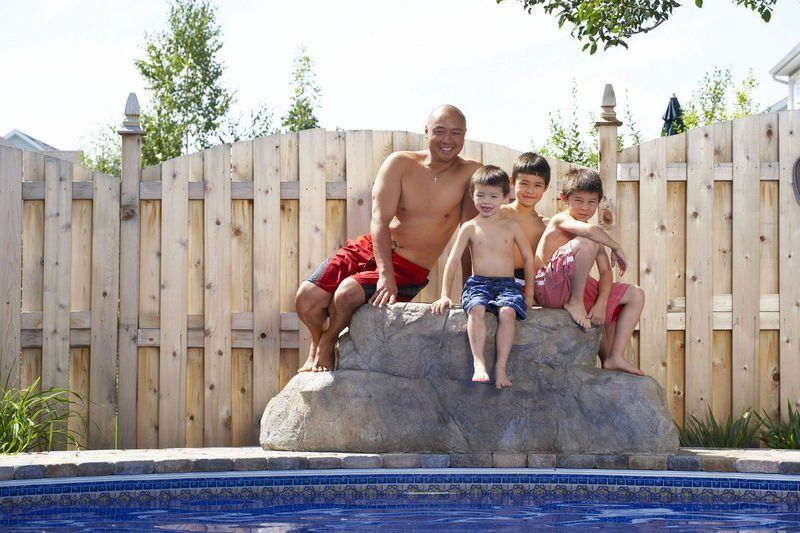 Here are some simple and useful guidelines for travel and activity planning with infants, toddlers, pre-schoolers, school-age children, and tweens… your own or someone else's.
Once adults hit the road with children in tow, they quickly learn that for families there's no distinction between "traveler" and "tourist" or "vacation" and "adventure." Every trip we take with our kids becomes a huge adventure, both good and bad and sometimes, worse.
We share Family Travel Forum's guidelines for thinking about the next journey, based on our experiences and those of other families. If you're traveling with someone else's kids, use this advice to plan the best days ever for kids of any age. And, no matter what you read or what you hear from other parents, you know your own children better than anyone. If you're realistic about your own family's interests and abilities, follow your instincts, and remain calm thoughout, your kids will rise to any travel challenge.
Infants and toddlers are the easiest and most difficult of tiny travelers.
They're easy if you maintain their at-home routines because they nap often and pretty much have fun wherever Mom and Dad are. (This is a great age to pack them into carriers and visit museums.)
They're difficult because they don't like change (although they are growing and changing by the minute).
Contemplate a vacation that's flexible enough so everyone can take naps together, have room service, play games and find trustworthy childcare for adult-alone or spa time. Avoid "squeeze everything in" vacations like Disney World; tinies are often frightened by costumed characters no matter how familiar, and have a tough time with long lines, mid-day heat, and having to be somewhere at a specific time.
Vacation Ideas: If you have the budget, all-inclusive tropical resorts with group nurseries are a great option. If you don't, do some homework and plan to include a few special events (children's museum, town pool, puppet theater) on your next visit to the in-laws.
Preschoolers need play. Most are not up to long journeys, sitting still, extreme weather, or, as much as they love animals, very close contact with wildlife.
Prepare preschoolers for an upcoming road or airplane trip with lots of books and photos and, while away, maintain familiar routines to comfort them. Carry a favorite food, music, plaything, or blanket connected to the security of home.
Vacation Ideas: Combine two parts rest for each part of activity in your itinerary. Consider mixing half-days of soft adventure together (day hikes, snorkeling, boating) with playtime (such as pool play, sandcastle building, a hotel's kids' camp) with their peers.
School-age children need structure. Choose a vacation theme (wildlife, marine life, history) and bring relevant books and hands-on art projects. Or, try a learning adventure (canoeing or skiing with instructors) that will engage their curious minds and keep their fidgety bodies moving.
Vacation Ideas: If your destination or theme fits in with their school curriculum, it will be doubly exciting. Include school-age children (and their teachers, if you are taking them away from school to travel) in the planning.
If you can travel with another family, or over school holidays to popular family destinations, you will ensure your kids will have peers.
Tweens and teens want freedom from parents, and connection with friends. They crave time alone yet want to know there are other teens around. They love to sleep all day but need enough activity to stay out of trouble. It's essential to involve your teens in family trip-planning if you want the family vacation to be a success. Allow them to pack their own things, their own media, and their own expectations for your journey together.
Vacation Ideas: Eco-adventures are ideal for families with travelers this age, because they unify parents and kids with shared accomplishments, yet are individually challenging. (Be sure to ask tour operators for references from past family clients.)
Mountain and beach resorts with teen social programs can be great, but appeal most to teens traveling with siblings or friends. Help shy, only-child, and loner teens join the mix by enrolling them in age-appropriate activities (like surfing lessons or spa manicures), or quietly asking resort staff to make introductions.
And now that you've enjoyed so many years of parenthood, please share your tips in the Comment field below.
Dear Reader: This page may contain affiliate links which may earn a commission if you click through and make a purchase. Our independent journalism is not influenced by any advertiser or commercial initiative unless it is clearly marked as sponsored content. As travel products change, please be sure to reconfirm all details and stay up to date with current events to ensure a safe and successful trip.
---