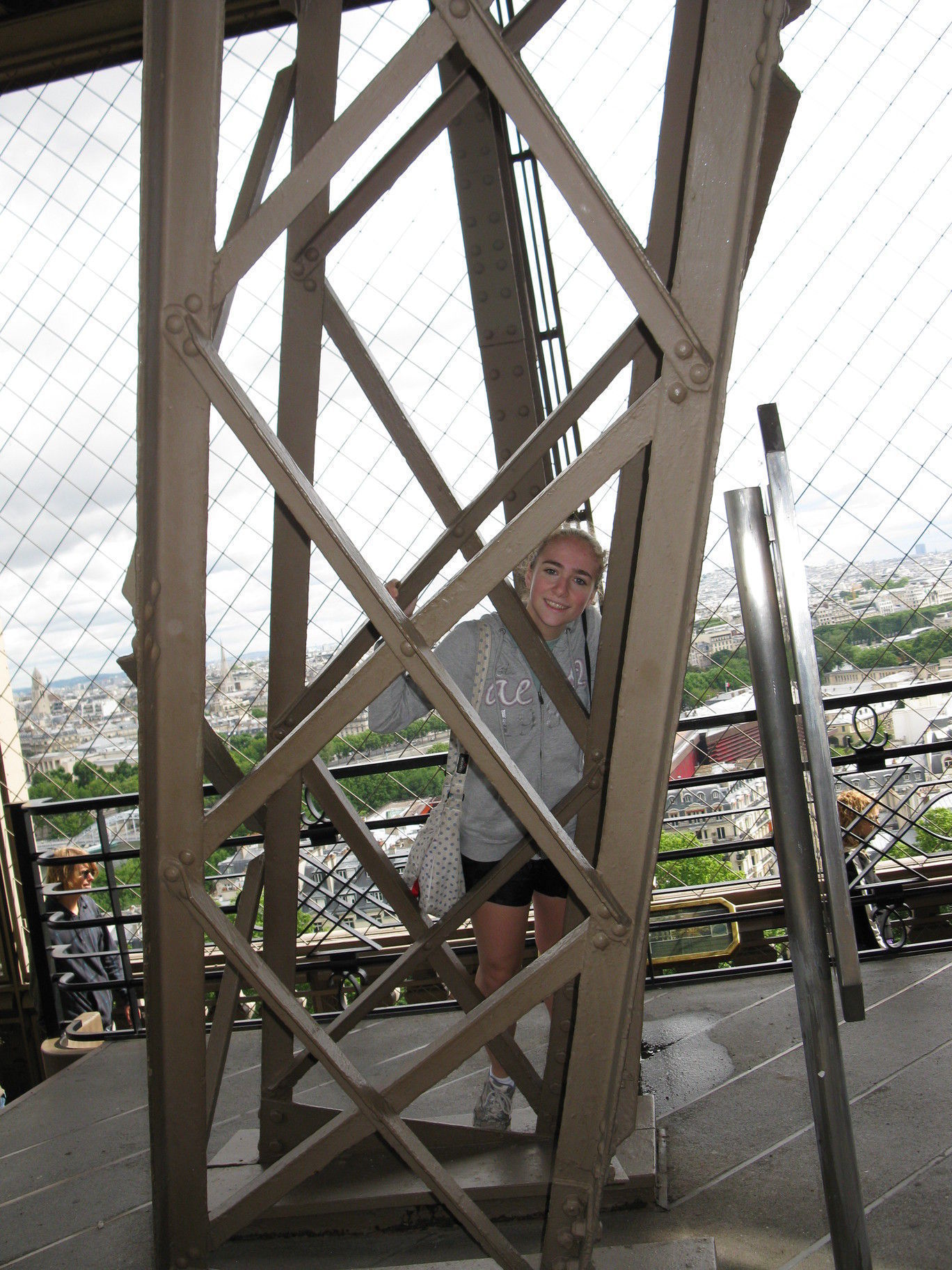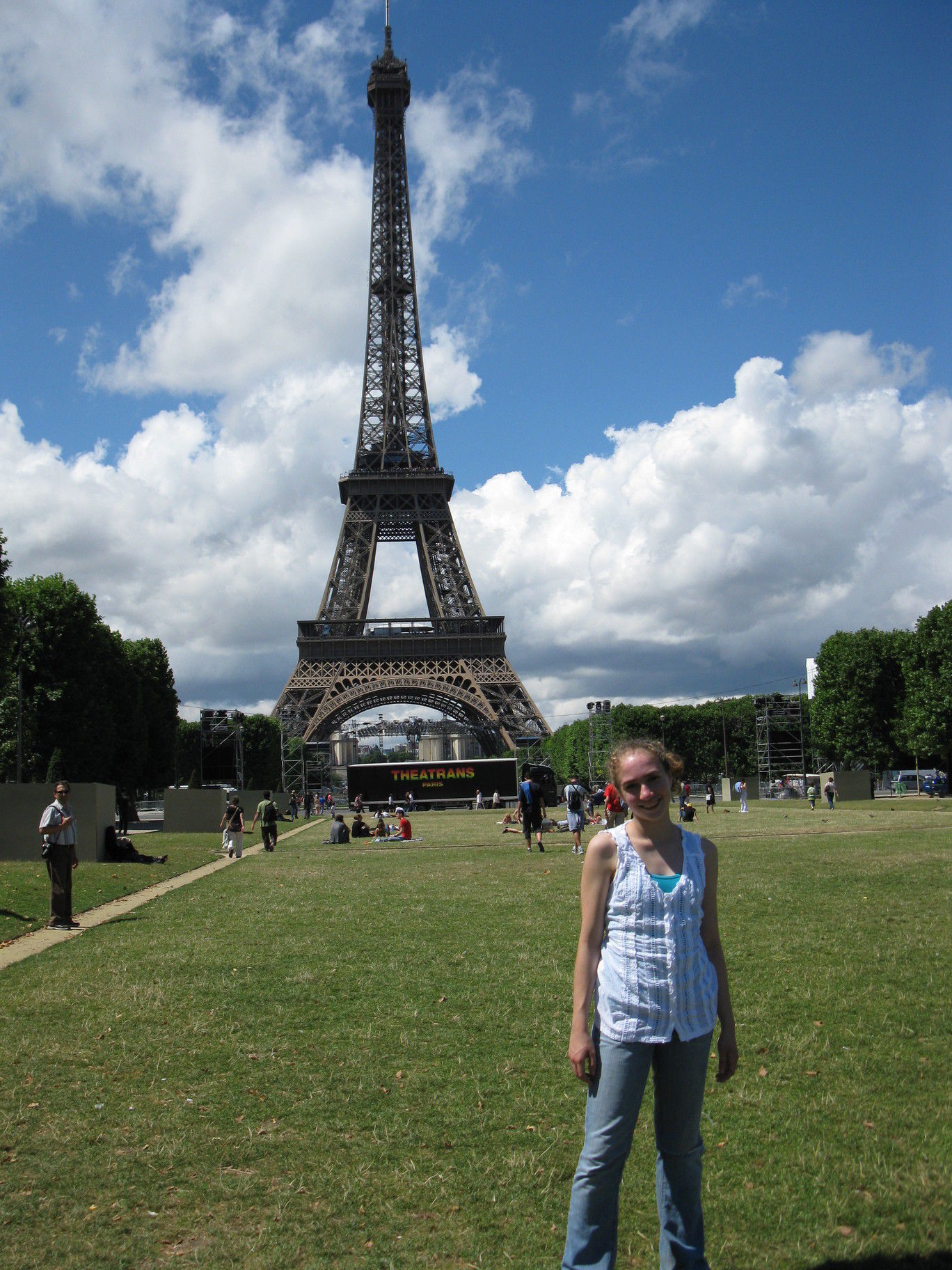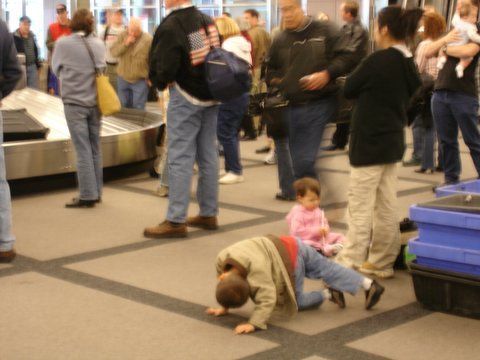 Whether you're traveling the world on a round-the-world ticket, taking a long haul fight to visit relatives, relocating to a distant land or just worried about entertaining your little ones on a transatlantic flight, I have advice for you!
As the wife of an American diplomat, I have traveled all over the world with my family. On occasion, our trips to and from Latin America and Africa kept us in transit for two days at a time. Surprisingly, I remember most of these trips as tiring, but enjoyable.
Most articles I read about travel with children are aimed at families making a typical one- to three-hour domestic flight. International travel calls for more drastic measures! I learned the hard way, that with a little special planning, these trips can be an adventure rather than an ordeal. Here are a few of my tricks for coping with really long-distance travel with children, as taught to me by my two pre-schoolers.
1. Disposable wardrobe. Put the kids in old T-shirts or whatever is appropriate to the weather, and when the clothes get dirty, toss 'em into the nearest trash bin. (You can always keep one pristine outfit per kid in reserve for meeting Grandma at the gate.) No fretting over spills or carrying smelly laundry with you halfway around the world. Ideally, your load will get lighter as the trip progresses.
2. Disposable Diapers. No one is crazy enough to use cloth diapers on an intercontinental journey, so I won't list the advantages of disposable diapers! Pack a few plastic bags for emergency in-seat diaper or clothing changes.
3.Disposable Undies. Consider putting a recently potty-trained toddler in disposable training pants (Pull-Ups), no matter how much he protests the indignity. It may be difficult to get into the bathroom on the airplane, or to find the bathroom in airports in countries in which you do not speak the language. Discriminating toddlers may outright refuse to use some foreign toilets for hygienic reasons.
4. Pack plastic bags for cleaning up after meals. Your children will definitely be done eating and ready to squirm back out of their seats long before the flight crew gets around to tidying up. Just wrap up the mess and push it under the seat until later.
5. Bring packaged snacks. Better yet, pack your own healthy snacks in disposable containers such as Ziploc bags or small margarine tubs. My favorite no-stain snacks are Cheerios, raisins, pretzels and peanuts.
6. Bring Drink Containers. Carry your oldest bottle nipples and sippy cups, to be disposed of when sticky. Definitely don't forget to bring sports bottles or travel thermoses, even for 6- or 7-year-old children, and ask the Flight Attendant for regular refills.
7. Use Baby Bottles. Playtex or Gerber bottles with disposable liners are wonderfully convenient, even if you are nursing, to keep your little darling quiet for the five extra minutes you need to get checked in or collect your luggage. And big sister or brother can hold the bottle, which will make them feel very important, indeed.
8. Surprises Entertain. Buy small, low-cost toys and pull them out of a "magic bag" one by one. My kids like travel-sized Magna-Doodles, Etch-a-Sketches, Hot Wheels cars, dominoes for stacking, and playing cards (as long as you don't mind losing them!)
9. Share Colors. Bring coloring books along with a few (and only a few!) colored pencils, markers, or crayons. I like the books with scored pages, because they are easy to share between kids.
10. Recycle Old Toys. Hide a few toys a month before the trip and bring them out as "new" — if your kids are young enough that you can get away with it. Trade baby board books with a friend.
11. Bring Tapes. An inexpensive personal CD player can entertain even a preschooler for hours. Story CDsbthat are accompanied by a "read-along" book are wonderful entertainment. To economize, borrow D's from another family or the local library and duplicate them for your personal use.
12. Bring Videos. An idea for the electronically inclined: My husband once figured out how to record "Sesame Street" on 8mm cassette and play the tape in our video camera. He added a pair of headphones and our daughter was able to watch her own personal TV during the flight without disturbing others! A portable DVD player, laptop with TiVo'ed shows burned to a DVD, or iPod loaded with TV shows are high-tech, low- and high-priced alternatives.
13. Kids Carry Stuff. Many children like to have their own fanny or backpack in which to store their books and activities. Go ahead and buy one, but be aware that you may end up carrying it yourself after the first leg of the trip.
14. You're on Duty! There are some children who fall asleep as soon as the plane takes off, but I have never met one. My 2-year-old daughter stayed awake all the way from London, England, to Harare, Zimbabwe once – and this flight took off at 10pm. That long eight-hour trip was without incident though, thanks to plenty of toys and books for her, and a couple of glasses of wine and a good attitude on my part. The moral of this story: Never underestimate your kids' entertainment needs!
15. Enjoy Layovers. Allow plenty of time between flights, even if it means spending the night in an airport hotel. A Holiday Inn seems like a playground to kids who have been strapped in their seats all day. Splash in the pool or jump on the bed, whatever gets their YaYa's out.
16. Water Play. Disposable cups from a water cooler make great bathtub toys when paired with hotel bubble bath. If you should be lucky enough to find a Shower Massage or Jacuzzi in your hotel bathroom, pop the kids in and climb in with them. You will all emerge calmer and refreshed.
17. Helping Hands. Accept assistance when offered, especially if you are traveling as the sole parent. I have often flown alone with my children, and I have found that strangers can be very helpful, especially in countries where children are plentiful and tolerated cheerfully.
18. Toilet Together. It goes without saying that you should never let your kids out of your sight. Take advantage of large "family" restrooms, baby-care lounges, and even handicapped washrooms (where boys and girls can go together) to clean and reorganize your brood.
19. Backpack Logic. Don't be surprised if you encounter resistance when trying to take your stroller on the plane. In Central American and African airports, where passengers bring tons of merchandise with them, many airline crews simply do not regard strollers as essential. (They must not have children, is all I have to say!) If you are unsure about the airline's policy – and it may mysteriously change between the day you make the reservation and the day you check in – consider a collapsible child carrier. Even if your baby is heavy, this will at least get you to the luggage cart kiosk, or to the baggage carousel, where you can reclaim your stroller.
20. Finally, spoil your children! Pass out stickers and candy as rewards for good behavior. (Chewing gum pops ears and keeps mouths busy when you need some peace and quiet.) Buy new toys in the airport gift shop, if necessary. Eat fast food and ice cream for three days straight if you have to (consider packing some kiddy Mylanta as well). I have found that kids can understand that travel is a special situation, and will not expect the same treatment once you get back to normal daily life.
Intercontinental travel with kids doesn't have to be an ordeal. In fact, it can be an experience that your kids will remember fondly for years to come. My 7-year-old daughter still talks about the wonderful time we had watching airplanes land and eating French fries at an airport hotel when she was 2. The trick is to plan well, and break the rules when necessary.
I am stationed in the U.S. now, awaiting a tour in the Czech Republic, and the whole family is looking forward to our next adventure in flying!
Dear Reader: This page may contain affiliate links which may earn a commission if you click through and make a purchase. Our independent journalism is not influenced by any advertiser or commercial initiative unless it is clearly marked as sponsored content. As travel products change, please be sure to reconfirm all details and stay up to date with current events to ensure a safe and successful trip.
---