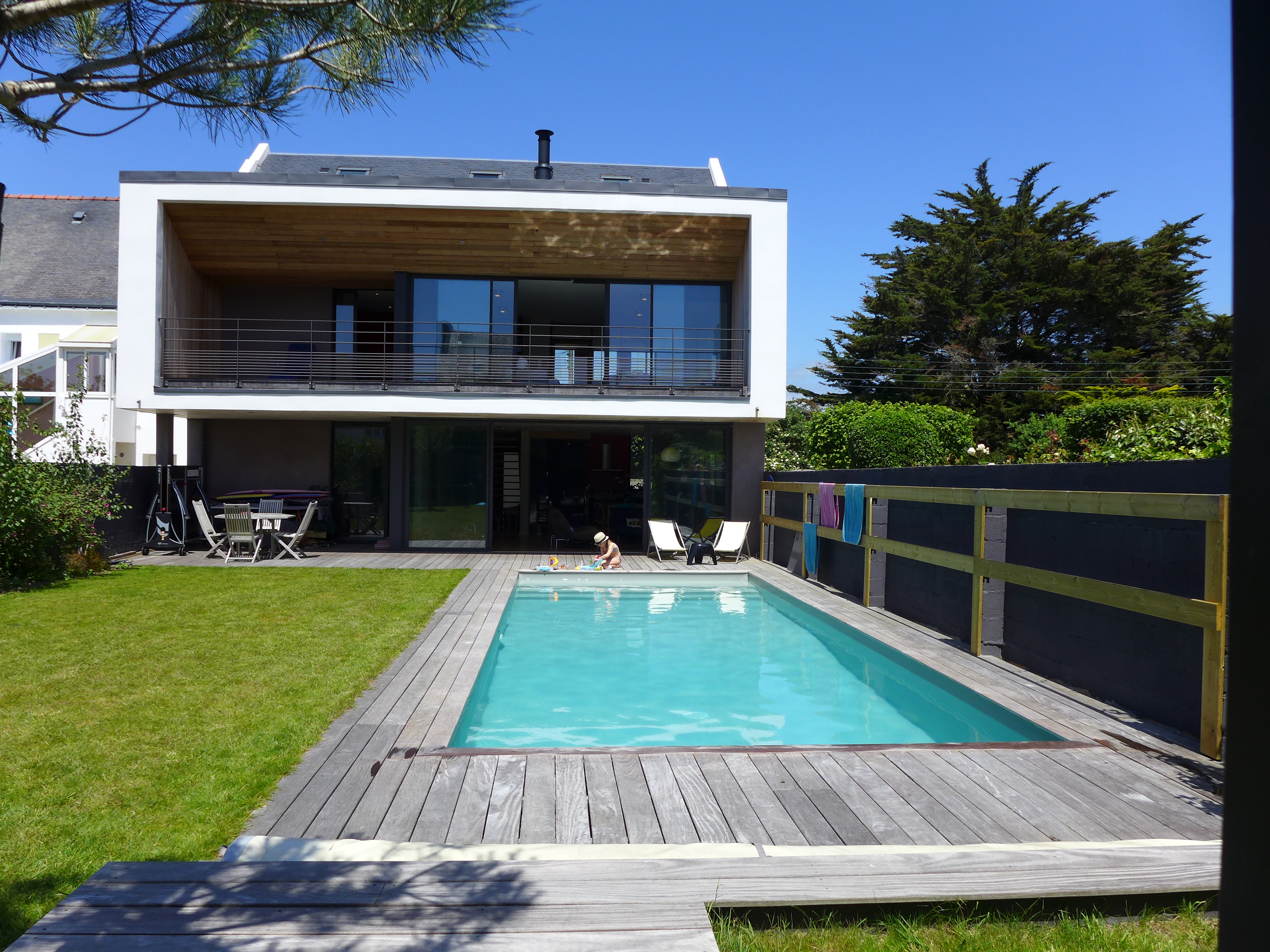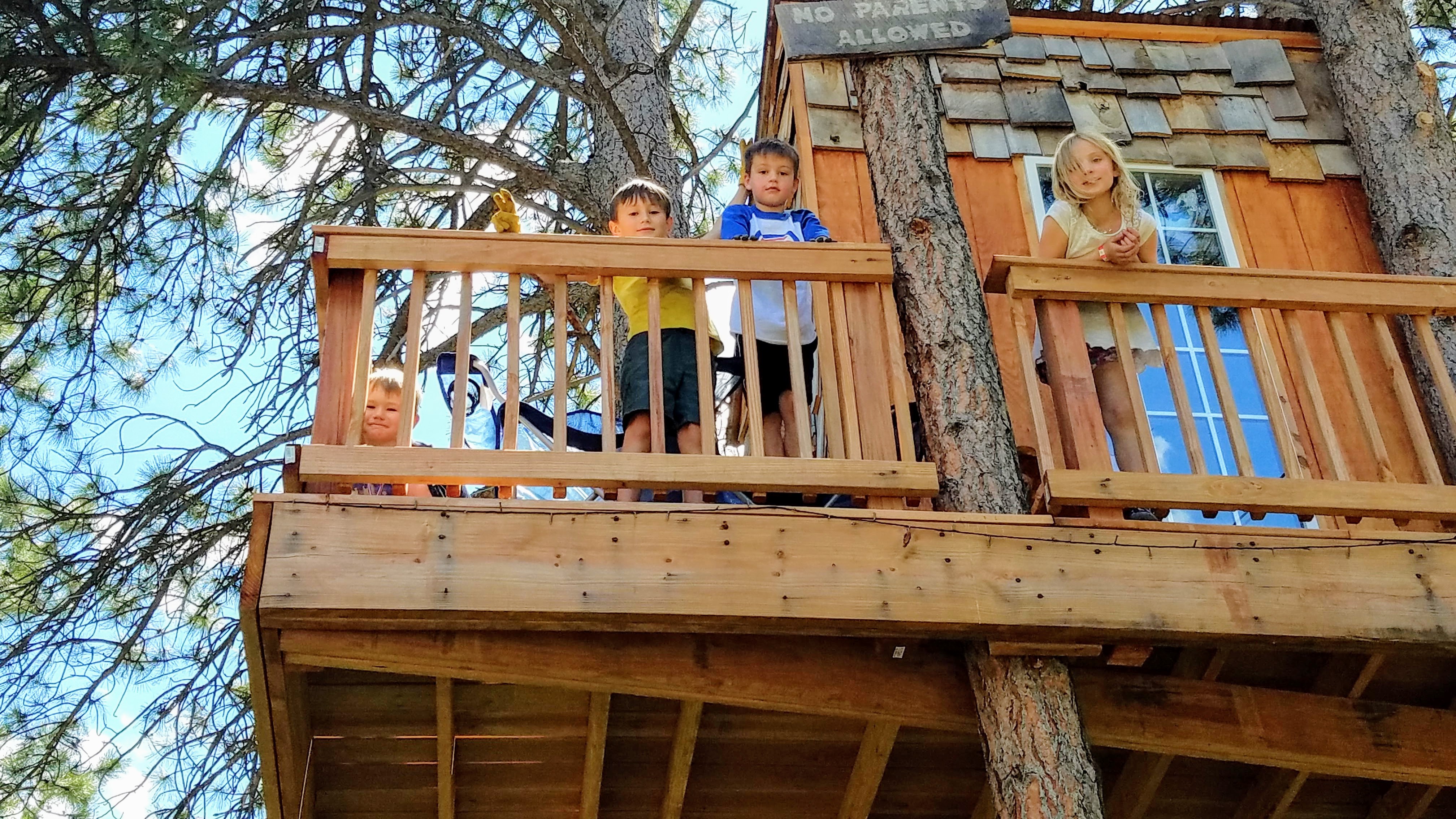 What's the best money-saving and culturally educational accommodations option available to travelers today? Well, I'm not planning a trip to the French Caribbean right now, but the idea of a complimentary four-bedroom home with a pool on the island of Guadeloupe might make me reconsider. A week or two in Paris isn't really in the works either, but when I read the description of the luxurious houseboat on the Seine at the foot of the Eiffel Tower with a nightly rate of zero, I priced transatlantic flights just for fun.
These two properties, and thousands more, are available to families at no cost as long as you are willing to let their owners stay in your home at the same time you stay in theirs.
Thanks to the Internet and the sheer practicality of it, home-swaps are more popular than ever before. Think of it as a matchmaking service; you pay a fee and list your home in a print directory or on the Internet, describing its virtues and the advantages of your location (and just as in a dating service, honesty pays in the long run). Then you search the directory for a house or apartment in a city or region you want to visit. You contact those that interest you in hopes that someone will fall in love with your home and want to trade with you.
Flexibility Pays Off
Home swaps are especially well-suited to families: "We like vacations to include a lot of downtime and relaxation for our family," says Peggy Estrada, a California mother of two children ages 6 and 9. "We've traded homes in County Kerry, Ireland and Aix en Provence, France. Trading houses gives us the extra space we need, a full kitchen so we can shop in the local markets, plus an interesting neighborhood. But the best part of a home trade is the price," she adds.
Even if your first choice home-owner doesn't want to visit your town, there is bound to be someone who will.
The Day-Farnsworth family of Seattle originally planned to trade homes with someone in Tuscany, Italy: "There were several limiting factors," says Kate Day. "We wanted a three-bedroom home that could accommodate us and our two teenagers, who are each bringing a friend. But Tuscany is a very popular region right now and our area, the Pacific Northwest, is rather undiscovered for Europeans. We couldn't find a trade, so instead we're going to an undiscovered region of northern Italy that is a short drive from the beaches of the Adriatic Sea, wonderful hiking in the Dolomite mountains, Lake Garda, and countless vineyards."
How-To's of Home Swaps
Once a match is made using a site's in-mail service, the two parties write, call, or e-mail each other to hammer out details, such as trading cars (surprisingly common) or taking care of pets and houseplants. The correspondence provides both sides an opportunity to get to know each other and to put aside any fears either has about strangers staying in their home.
Some families simply request that certain items such as delicate china and silver not be used, while others lock their valuables away in a closet. Still others leave out a toy chest for families arriving with children.
Some home traders even arrange airport transportation, neighborhood contacts, and maid service for each other.
Home exchange companies typically charge $100-$150/year for membership to list a home in their directory, less than the cost of one night's stay in a hotel. Other benefits include being able to send inquiries to other members through the site, member support round the clock, and a way to save up to 58% on typical vacation costs by eliminating the housing portion.The biggest and best organizations have strong partnerships with home exchanges in other countries — that way you get plenty of options all over the world.
Top Home Swap Resources
In updating this story, I discovered the most of my original sources had gone out of business. However, one of the first home exchange sites, founded in 1953, is Homelink and they are still flourishing. This site charges only $50 for membership if you want to exchange within the US only, or $95 for American residents who want to explore international swap options too. Home owners can list as many properties as they want for this annual fee.
In March 2017, the France-based GuesttoGuest bought the US-based international home swapping company HomeExchange in a move to capitalize on travelers' increasing interest in "living like a local" while abroad. The acquisition means the companies now represent more than 400,000 homes; with three-year-old GuesttoGuest offering 280,000 home listings in 187 countries and 30-year veteran HomeExchange offering 67,000 home listings in 150 countries. Committed to keeping both companies operating separately, the more Europe-focused GuesttoGuest will remain free for users and HomeExchange, catering to a largely American clientele, will continue to charge for membership.
Expect to find many more options in the space.
Parting Words from Your Hosts
Regardless of which resource you use to find a house swap (and you should definitely start with your own Facebook friends), veteran house swappers recommend starting early to arrange a trade.
"Put in your membership application and a your house listing in the fall for a summer trade," suggests Estrada. "Especially if you're looking to go to the most popular places (London, Paris, New York for example), you can jump on the best places first. We're already planning next year's summer vacation. The only stumbling block is deciding where to go — back to Aix en Provence, to Spain, or to somewhere even more exotic."
Dear Reader: This page may contain affiliate links which may earn a commission if you click through and make a purchase. Our independent journalism is not influenced by any advertiser or commercial initiative unless it is clearly marked as sponsored content. As travel products change, please be sure to reconfirm all details and stay up to date with current events to ensure a safe and successful trip.
---