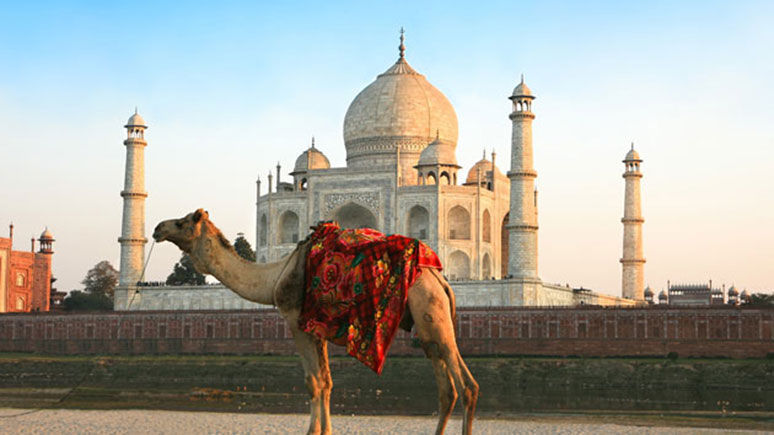 FTF offers guidance on how to prepare students for study abroad programs, so parents can maintain the maximum peace of mind.
Although strict new regulations from America's INS Department have made obtaining student visas very difficult for foreign students interested in studying in the United States, there has been an increase in the number of US and international students studying abroad in other countries. According to the Institute of International Education: Open Doors 2013 report, there was a 40% hike in the number of international students studying at US colleges in 2012/13 from that of a decade ago. The number of U.S. students who studied abroad for academic credit increased by three percent in 2011/12, a higher rate of growth than the one percent increase the previous year.
Some experts say this trend stems from the increased need that American students feel, in a post-9/11 world, to understand other cultures and experience them firsthand. Some also attribute the trend to the upsurge of globalism and global careers: careers in which post-graduate students work in multi-national teams. Therefore, students must understand cultural and historical diferences, which a semester abroad will provide.
Another reason the number of students is increasing may be that the focus of student travel programs is getting broader. For example, just as Road Scholar has long served senior citizens with a global range of interests, they now offer summer travel and study tours for grandparents with children aged 7 to 12 in a vast variety of programs. Teenagers also are welcome on such trips as the Family African Adventure: Wildlife Encounters with Your "Pride" which offers a multi-generational trip to African countries for grandchildren up to age 17. Costa Rica's Pura Vida: An Environmental Family Adventure is a program for grandparents and younger teens, ages 13-15 to travel to Costa Rico for volcano exploration and more. Check out their extensive list of multigen trips on their site.
Organizations like the CIEE are now developing language and cultural immersion programs for high school as well as university students. The different study abroad programs seek to develop fluency in a foreign language and its culture through community interaction. Programs include sojourns to Europe, Africa, South America and Asia and are ranked Beginner to Advanced depending on language skills and interests. The site has financial aid information; CIEE informs that it spends $3 million in grant and scholarships.
Easing The Transition For Loved Ones
While traveling for a semester abroad is very exciting for students of any age, it can often be a worrisome time for parents and guardians who remain at home, sometimes far away.
Founded in 1865, the Worcester Polytechnic Institute in Massachusetts is known for its project-based undergraduate curriculum and global projects program based on five continents. In the first 30 years of the WPI Global Perspective Program, more than 4,000 students have completed off-campus projects. At present, WPI claims to send more undergraduate engineers and scientists abroad for academic projects than any other private American university. 50% of their students are sent overseas for project work.
"Good communication and preparation can help greatly reduce a parent's apprehensions," says Ms. Natalie A. Mello, WPI's director of Global Operations. "Be sure to talk with your children to let them know what your expectations are while they are abroad, and discuss any issues you might be concerned about, such as alcohol consumption or letting people know where they are at all times."
After working with foreign study students and their families over the years, Ms. Mello is able to offer advice on some key topics:
Communication — Establish how you expect to hear from your child — phone, e-mail, etc. Will they contact you when they get there? How often will they call or e-mail? Consider setting up an international long distance calling plan for your home phone and/or your son's or daughter's cell phone. It may save you a lot of money in the long term.
Medical — Make sure that your child has updated immunizations; your personal physician will recommend whatever is necessary for their particular study location. If your son or daughter is taking prescription medication, it may be beneficial to purchase enough for the duration of the semester; however, make sure the medication is in the original, clearly marked, containers to avoid problems with customs. Contact your insurance company to find out if medical care is covered internationally. If not, there may be options you can arrange through your student's university or outside insurance companies.
Money — Contact your child's credit card company and bank. Credit cards can sometimes be declined unless cleared for international use first. Also, debit cards from a U.S. bank will not necessarily be compatible to overseas ATMs. Have a reserve fund of money that can be wired to a student in case of emergency (card is stolen, bank card is declined, etc.)
Visiting — If you are considering visiting your child, plan a time that is best for him or her. Student's course work may not allow them to drop everything for several days to be your tour guide. Visiting just before or after the semester or term typically works best. Parents should be sure to get a passport so they can visit on short notice.
---
Making Friends Abroad For All Ages
Students of virtually all ages, from elementary, to middle school and high school can learn abroad through People to People, which has a Student Ambassador Program for such academic groups. Student Ambassadors not only travel abroad for a semester, but have one-on-one experience with local overseas families. The program gives the students a behind-the-scenes access to the countries they visit. Students are asked to prepare for this experience in advance, keep a daily journal and participate fully in all activities for academic credit. Students build their leadership skills while working as a team with other students and making friends in a well-supervised environment of cultural exploration. The People to People Ambassador Programs' mission is to promote culture comparisons for global awareness. Also, the program emphasizes community service to countries affected by natural disasters and seeks to better the world through hands-on work. They boast more then 100,00 service hours for projects such as reforestation efforts in Malta and tsunami-relief in Japan.
Academic credit is based on grade and program. The tuition for the Student Ambassador programs ranges from $3,999-7,999, depending on length, destination, and itinerary. The tuition is all-inclusive and covers pre-program education and preparation, program activities, accommodations, transportation, supervision, program apparel, academic credit, three meals per day, and group insurance.
Student & Family Resources
One good resource for investigating student programs abroad is www.TransitionsAbroad.com. The site provides more than merely educational programs for high school and college students, but also includes travel abroad, work abroad and living abroad programs.
Teens will enjoy browsing at Internationalstudent.com a website/community space designed to help students embarking on a study abroad program with monetary support. Many useful resources include financial aid information, student visa and immigration support, a university/college search, an English language school, international scholarships and more. Student blogs from students who have travelled abroad animate the site and give prospective students a glimpse at their experience.
Travel Guard, which offers international and domestic travel insurance, includes student travel insurance for students under age 29. Plans include student medical travel insurance for valuable medical coverage, trip interruption coverage, optional upgrades to emergency medical evacuation coverage and 24/7 travel assistance services to name but a few. You can obtain a quote by entering the specifics of your trip; first there are three options classified by the duration of the student's trip. Click on FTF's Family Travel Insurance story to learn more about selecting the best coverage for your student traveler and how to enroll on line.
Teens & Travel Safety
"Be careful." How many times have you said this to your teens as they leave the house? Grave, sometimes fatal accidents are not unheard of during teen tours, student travel abroad, summer enrichment programs, spring break trips and even at county fairs, where attractions such as the popular rock-climbing walls are not always properly maintained. In fact, a lawsuit brought by the Missouri family of a 22-year-old woman who was killed on a portable climbing wall has prompted the Consumer Product Safety Commission to review these supposedly safe attractions.
According to a 2004 Travel Weekly report about travel law, students traveling in the United States and abroad have been hit by automobiles, received inadequate medical care for their chronic diseases, and even drowned while hiking away from home. In many cases, parents have pursued litigation against allegedly irresponsible tour operators, hotels and foreign doctors, but this is certainly something we all want to avoid.
Remember, as mature as your teens seem, many are risk-takers, and are often irresponsible or oblivious to danger. Don't remind them off-handedly; before they travel, be sure to have a serious discussion about possible dangers, safety measures and most importantly, prevention.
Fran Falkin
Dear Reader: This page may contain affiliate links which may earn a commission if you click through and make a purchase. Our independent journalism is not influenced by any advertiser or commercial initiative unless it is clearly marked as sponsored content. As travel products change, please be sure to reconfirm all details and stay up to date with current events to ensure a safe and successful trip.
---