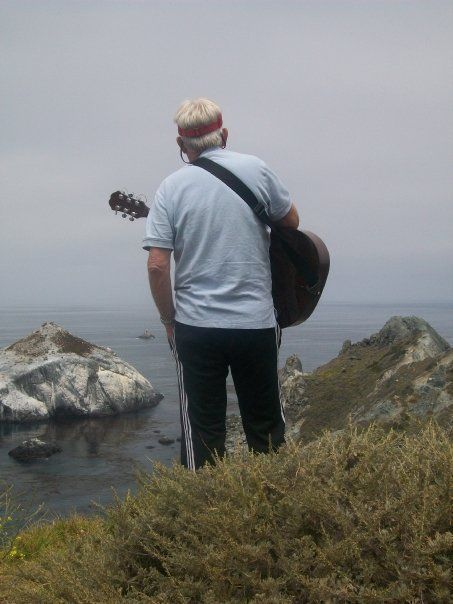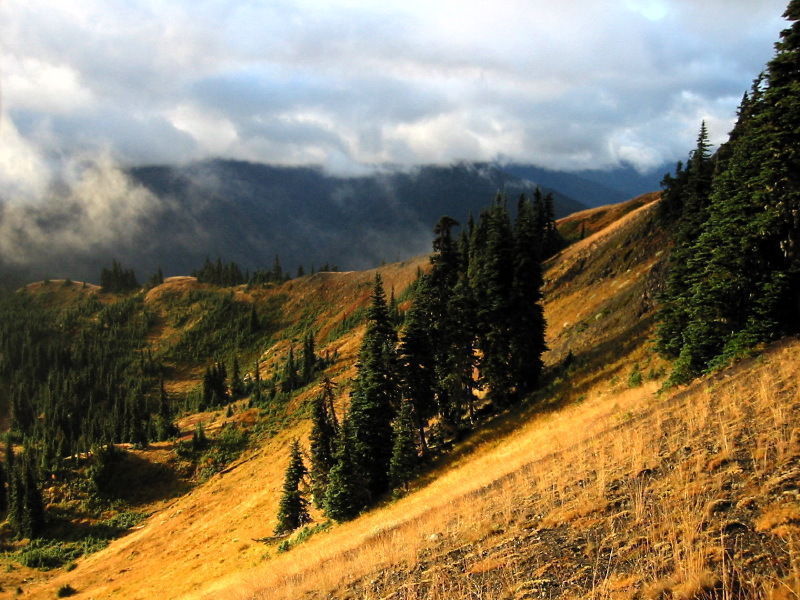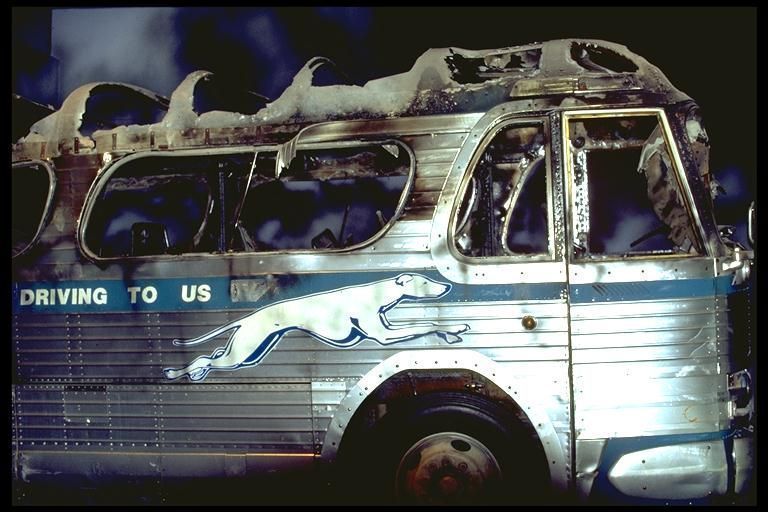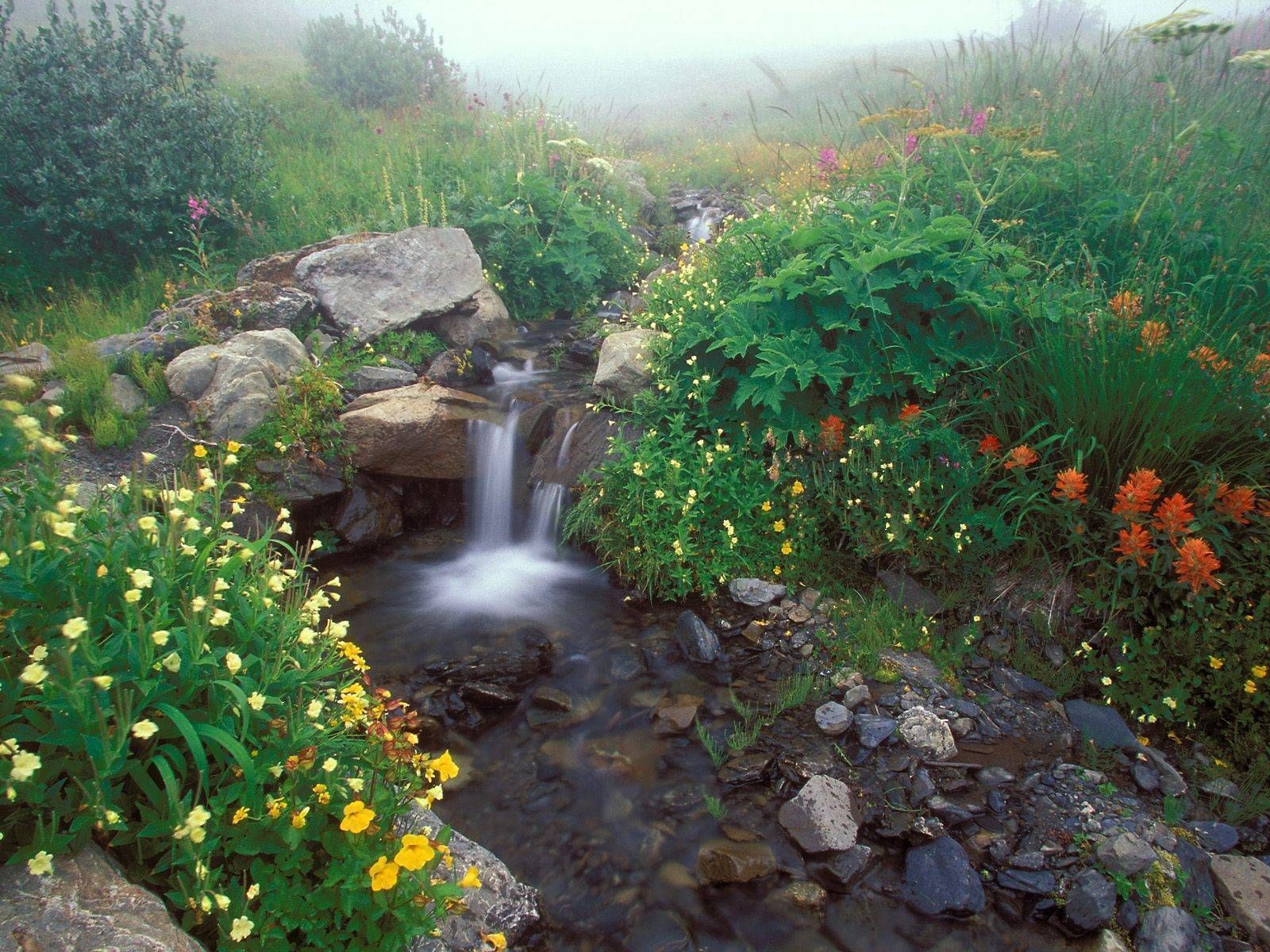 Picture-perfect views of nature's bounty capture the vivid beauty of the Olympic Peninsula in Washington's Pacific Northwest. Surrounded by virgin coastline and carved by over 60 glaciers, the Peninsula celebrates the natural wonders of ancient rainforests, dense woods, sub-alpine meadows, rough-hewn ocean beaches, pristine lakes, rushing rivers, and bubbling hot springs. Rising majestically in the center of this awesome natural paradise are the snow-capped, saw-toothed peaks of the Olympic Mountains.
The perimeter of the North Olympic Peninsula encompasses the beautiful towns of Sequim, Port Angeles, Port Townsend and Forks, among others, as well as acres of wilderness and rainforest. Rich native cultures have inhabited this land for thousands of years. A heritage rooted in Indian legends and outdoor adventures is deeply embedded in the region's character, and family-friendly warm welcomes are evident at every turn.
The Sequim & Dungeness Valley
The lush valley, wide and long with gentle hills, is located between the deep waters of the Strait of Juan de Fuca and the Olympic Mountains. Set in the center of the North Olympic Peninsula, it is the gateway to Olympic National Park. The sun shines in Sequim more than anywhere else in western Washington, as the valley is cradled in the "rain shadow" of the Olympic Mountains.
The pristine waters of Sequim Bay are inviting to sail, birdwatch or kayak out to the historic Dungeness Lighthouse, part of a four-lighthouse chain along the Strait that protected early sailors from the rocky shore. It was on a sheltered cove on scenic Sequim Bay that John Wayne used to set sail on his yacht, The Wild Goose, to fish the waters of the Olympic Coast. Today the John Wayne Marina and Waterfront Park, named after the actor who donated the land, is a welcoming haven to boaters.
While here, you'll want to walk along the shores of 5 ½-mile-long Dungeness Spit, the longest natural sand spit in the United States to visit the Dungeness National Wildlife Refuge, a magnet for marine life and waterfowl. Also, each Saturday, be sure to visit to the Open Aire Market, where you can find vendors selling fresh produce and hand-made art, a beautiful souvenir of the region's unique culture. Kids will enjoy picking their own strawberries and lavender in the fields nearby.
For family dining, you'll love Sequim's Oak Table Café (3rd and Bell Street, 360/683-2179) which specializes in gourmet handcrafted breakfasts and lunches. Also in Sequim is Xanadu Grill (268522 Highway 101, 360/681-0928) whose specialties include creative combinations of fresh seafood, steak, lobster, BBQ ribs and prime rib.
---
Port Angeles
This town was home to Native American tribes living along the waterfront and shores of Ediz Hook, as late as the 1930s. Today, it is a modern community, rich in cultural events, history and diversity, and blessed with beautiful landscapes that tourists love to photograph from atop its steep mountains. The area's marquee attraction, Hurricane Ridge, has attracted people to these slopes for centuries. Over 75-mile-an-hour wind gusts can buffet the ridge, while 400 inches of annual snowfall lingers into summer. A short drive takes you high into the Olympic Mountains to a day lodge and observation center. From here there are short paved trails in the Big Meadow as well as more rugged nature trails from which visitors can take in the nearly 360-degree views of the Olympic Mountain Range and enjoy breathtaking views of the Strait of Juan de Fuca and the southern tip of Vancouver Island.
When you're finished exploring and are hungry for dinner, try a delightful combination of traditional Italian food, fresh Olympic Coast seafood, fine Dungeness Valley organic produce and superb service at Bella Italia (118 East 1st Street, 360/457-5442). For a romantic and intimate evening, try C'est Si Bon. (23 Cedar Park Road, 360/452-8888). Walking into the restaurant is like stumbling into a French castle with trimmed gardens, glitter, and crystals. Menu highlights include rack of lamb, duck breast with berry sauce, and filet mignon with Dungeness crab.
Before you leave Port Angeles, make sure to attend a wine tasting at one of the town's award-winning wineries.
Port Townsend
Dreams of the Victorian age and a nautical passion echo throughout this eclectic community. The downtown collection of distinctive shops, art galleries and restaurants are nestled inside classic Victorian-era brick and stone structures along the waterfront. Designated a National Historic District, the community is one of the nation's finest examples of an authentic Victorian seaport. Strategically located at the entrance to Puget Sound, shipmasters made Port Townsend their homeport in the mid-1800s. Many ship captains also built beautiful homes "uptown" and created a separate community which was connected by several staircases up the bluff to the downtown which was home to merchants, boarding houses, and saloons.
Port Townsend's waterfront location makes it an ideal place for families to whalewatch and birdwatch, and horseback riding is available nearby. Some kids will be happy to try out the outdoor skate park where they can take in the scenery while gliding up and down this intricate structure.
Manresa Castle (7th and Sheridan, 360-385-5750), a grand Bavarian style manor, was built in 1892 as the family home of Port Townsend's first mayor, Charles Eisenbeis. The building's design was reminiscent of some of the castles in Eisenbeis' native Prussia. Today, the Castle's dining room offers such specialties as Alaskan halibut, wiener schnitzel, and tempting children's fare.
---
Details, Details
The area's largest protected wilderness began as a Forest Reserve in 1897 and became the Olympic National Park in 1938. The Park ambles along old-growth giant forests of fir, hemlock and cedar, carpeted with bead-lilies, sandy beaches, fields of wildflowers and bubbling springs.
Outdoor recreational possibilities for family fun are endless in the Sol Duc Valley region of the park. Among the most popular are the Sol Duc Hotsprings, where you can take a soothing soak in any of the three mineral pools where water temperatures range from 90 to 105°F. Lending a magical touch is the legend that claims that the springs were created by the hot tears of dragons who fought each other to their death on the land that is now the Sol Duc Valley. Hiking trails include one to the Sol Duc Falls, where from the trailhead large Sitka spruce and other evergreen trees greet you, the Lovers Lane trail linking Sol Duc Falls with Sol Duc Hotsprings, and the Ancient Groves Nature Trail, a journey through an old-growth forest.
Lake Crescent, the jewel of the Olympic National Park, is an 12 -mile-long, glacially-carved clear lake that plunges more than 600 feet at its deepest. This picturesque lake offers swimming, boating, and fishing along with several diverse hiking trails. Some popular trail options include: Moments in Time Nature Trail, Marymere Falls (a spectacular 90 foot waterfall just one mile from Lake Crescent), Mount Storm King Trail, and the Pyramid Peak Trail. The Spruce Railroad Trail runs on or adjacent to the World War I Spruce Railway bed and it's also a designated bike trail.
The town of Forks, the setting for the popular Twilight vampire book series for teenagers, sits on a broad prairie and is nestled between the dense rainforest valleys of the Olympic National Park and the wild coast of the Pacific. Nearby is the Hoh Rain Forest, one of the only temperate-zone rainforests in the world. The moist Pacific climate pours over 150 inches of rainfall annually on this forest, and the results are awe-inspiring. Massive trees draped with moss and centuries old Sitka spruce and fir trees tower high above a dense green carpet of wild ferns. The Hoh Rainforest Visitor Center manages several campgrounds, hiking trails, and interpretive exhibits. Don't miss the popular Spruce Nature Trail through impressive strands of old-growth Sitka spruce, with interpretive plaques explaining the ecology of the rainforest along the say. The Hall of Mosses Trail forms a loop through the rainforest, passing big leaf maples, Sitka spruce, 300-year-old cedar trees and streams that serve as a vantage point for spotting elk and Harlequin duck.
Our home base was the historic Lake Crescent Lodge (416 Lake Crescent Road, 360/928-3211) nestled among the giant fir and hemlock trees on the shore of stunning Lake Crescent. Built in 1916 as Singers Tavern in Olympic National Park and surrounded by a variety of recreational activities, it retains the charm of a turn-of-the-century resort. Franklin Roosevelt was a guest here when negotiations led to the creation of the Olympic National Forest. The Lodge's award-winning dining room serves three meals daily.
Other lodging options include the Hoh Humm Ranch Bed and Breakfast (360/374-5337), located 20 miles south of Forks on Highway 101. In its cozy farm setting, adults and kids can meet friendly farm animals before heading off to bed. Note that Hoh Humm is not located near any restaurants, but they serve a full farm breakfast in the morning. Guests also share bathrooms, so if you're looking for more conventional accommodations, try the Manitou Lodge Bed and Breakfast (360/374-6295) which features spacious rooms, cozy décor, and a wood-burning fireplace. Rate includes breakfast and afternoon coffee or tea. Manitou Lodge is located 45 miles from the Sol Duc Hot Springs and 40 miles from the Hoh Rainforest.
Getting to the region is not difficult, especially for West Coast families. Most major airlines service Seattle's SeaTac International Airport, with car rentals conveniently located right inside the terminal for easy access. Motorists can access the Olympic Peninsula via scenic Highway 101 or aboard the Washington State Ferries to and from the Peninsula. For schedule information phone: 888/808-7977 or visit www.wsdot.wa.gov/ferries.
For more details on the Olympic Peninsula visit www.olympicpeninsula.org.
Photos by Mel Greenberg
Dear Reader: This page may contain affiliate links which may earn a commission if you click through and make a purchase. Our independent journalism is not influenced by any advertiser or commercial initiative unless it is clearly marked as sponsored content. As travel products change, please be sure to reconfirm all details and stay up to date with current events to ensure a safe and successful trip.
---