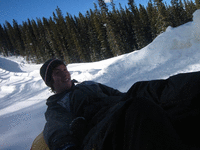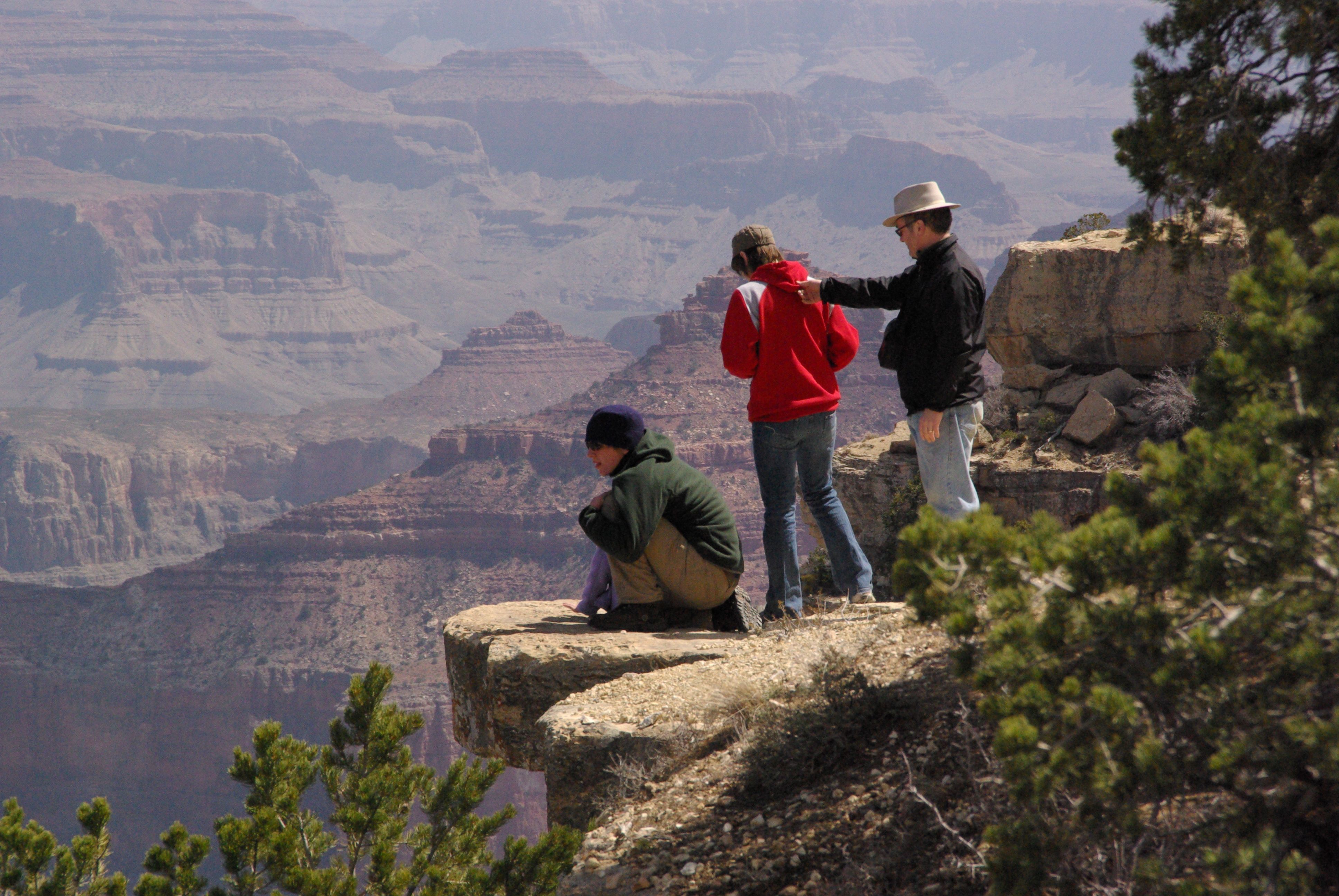 Read on for our guide to Keystone's many surprising qualities, infant and toddler care, ski and snowboard school, and fun snow activities written by a mom and son with diverse interests and athletic abilities.
Keystone's summit soars 12,200 feet above sea level, making it one of the highest elevation ski resorts in the United States. It boasts five ski bowls, steeps where the U.S. Olympic Team train, the famous A-51 terrain park and one of the most family-oriented programs in Colorado.
With a season that lasts until April, it's a great choice for families who want to ski under the warm Rocky Mountain sun, as long as altitude sickness isn't an issue. Fresh snow still falls – Colorado's snowiest month is March, and April still gets plenty of fluffy powder – so families who plan a ski trip in spring are rewarded with ample snow, gloriously sunny weather, and deeply discounted prices.
One lift ticket allows you to ski from 8:30am – 8pm, on evenings when a few runs are lit for night skiing. If you visit over a holiday period, you can ski early, take a break to miss the mid-afternoon traffic jams at the lifts, and head back out after an early dinner. There's plenty of terrain to sample for beginners, intermediates, and experts, but if you tire of the resort's 1,755 acres, a multi-resort Vail lift ticket allows you to ski neighboring Breckenridge or Vail and there's a convenient local bus to get you there and back.
The resort is a self-contained, purpose-built ski village with a wide selection of condominiums and a few hotels spread throughout the River Run village and neaby bases. Daycare for infants as young as 2-months is available right at the River Run base and the children's learn-to-ski program starts at age 3. The ski school divides classes into five different age groups to insure that teaching techniques are appropriate.
Rocky Mountain Very High
With three steep mountains hidden amongst towering evergreens, Keystone illustrates the old adage: "There's more than meets the eye." The "more" here is the breadth of terrain that has made it a popular snowsports getaway for Denver's Front Range families for nearly 40 years. Yet that hidden terrain (and many "in-the-know" attractions) also make Keystone somewhat mysterious for first-timers, who will need several days to discover just how much this very large resort has to offer.
Here's what we found one February 2005 visit (updated when we returned in January 2014), starting with a journal kept by our then 13-year-old son, Regan:
"In addition to the fact that we were 12,000-feet above sea level, I lost my breath when our snow and dirt-covered car pulled up to our condo at Colorado's Keystone Mountain Resort. The condo windows looked right up the slopes, which looked fantastic. I couldn't wait to go out on the mountain. But before I could put on my coat and lace up my boots, I was throwing up all over the bathroom. Altitude sickness had set in. To my disappointment, I spent the rest of the day in the condo reading bad mystery novels and watching "Forrest Gump."
Our family learned the hard way that Keystone's 3,128 vertical feet start at nearly 10,000-feet above sea level, making it a tough mountain for anyone who suffers from altitude sickness (or doesn't know whether they do or not.) Fortunately, a combination of rest, lots of water and some aspirin helps altitude sickness sufferers recover quickly.
Regan continues, "Our condo was very nice, with a big TV and a good collection of classic movies, two bedrooms, and a full kitchen. The next morning I felt better and was ready to go."
Exploring the Keystone Slopes
My family stayed at River Run, only one of the six mountain communities: East Keystone, Mountain House (the original base village), Lakeside Village, North Keystone and West Keystone have off-slope housing in a variety of prices. River Run is especially appealing for families because it's car-free, themed like an old Colorado mining town, and has high-end boutiques, hip bars, wine bars and java shops tucked behind distressed wood facades. The elegantly furnished, expertly maintained condos are clustered at one end of the base village and share a pool and hot tubs with mountain views. From there, it's a chairlift or an eight-person gondola ride to the summit of Dercum Mountain, the springboard for the North Peak and Outback mountains.
Dercum (formerly Keystone), the main peak of this 2,722-acre resort, has one-third of its beginner terrain and the largest area lit for night skiing and snowboarding in the state. First-timers are surprised when they alight at the summit to see a large restaurant, ski school meeting places, the Adventure Point fun zone, and lifts and runs extending to the two other mountains.
Our snowboarder Regan was surprised, too. He writes, "Coming from New York City, 11,640 feet is pretty tall to me and once I got on the top of Dercum, I was not disappointed. Without walking a step from the top of the lift, there were at least six trails that I could take, all of which looked fun. I took a small one to warm up, and much to my delight, it ended up in Keystone's terrain park, Area 51, which is amazing."
Nearly 300 acres of expert-only hiking and snowcat ski/ride terrain east of the summit of Dercum Mountain is located in the upper reaches of Independence Bowl — giving a backcountry experience to those skilled enough to brave it. The closest trails from the Dercum gondola extend out to North Peak, whose scenic summit boasts two of the resort's finest restaurants. The densely wooded mountain hosts narrow steeps, long winding cruisers, and mogul fields appropriate for intermediate level and above skiers.
"North Peak is more rugged sking, and doesn't have any beginner trails, and only a few intermediate ones," notes Regan, "but it was very well groomed."
North Peak's eastern trails lead to the foot of the 12,200-foot-tall Outback Mountain, the resort's most remote terrain with intermediate and expert runs. Here, the densely wooded runs, steep chutes, 861 acres of above-treeline bowls and glade skiing have long been open only to hearty hikers and ski patrol. Keystone offers Snowcat service to this expanded terrain for those who don't want to hike it.
Dining Around Keystone, Colorado's Finest
Keystone is justly proud of its cuisine, and organizes a fun Food Festival each March. The Timber Ridge food court is good, but our favorite lunch was at La Bonte's Cabin at the North Peak base. This casual indoor/outdoor dining spot nestled in the woods serves some great fish tacos, wraps, and a wicked barbecue. Bundled against the falling snow at picnic tables, we were surprised to look back and enjoy spectacular views up the slopes.
One evening, we dressed up (still casual) and returned to the Timber Ridge Room atop North Peak. Our reservation was at Der Fondue Chessel, which shares the mountaintop lodge with the fancier Alpenglow Stube. Enclosed by thick stone walls, under towering wooden beams, and in front of a roaring fire, we admired the boisterous Bavarian Oom Pah Band and wait staff dressed in lederhosen. Der Fondue Chessel's menu includes a rich fondue, the classic melted cheese potion, accompanied by a huge platter of cubed French bread, vegetables, and choice of meats and seafood. The rituals of caring for the Sterno can, stirring the cheese, handling the tiny forks, delivering the cheese-coated meat to your plates entranced the whole family. By the time the salads and cheese pot were replaced by a large vat of melted chocolate, with plates of biscuits and fruit chunks, we were totally exhausted. The fixed price for adults (half off for kids ages 7-12 and one child 6 and under dines free per adult) is well worthwhile for a very special and delicious evening.
Although we didn't try the Alpenglow Stube, we heard their elaborate lunchtime buffet and a la carte menu was terrific, and we certainly noticed that skiers and riders could exchange their footwear for a pair of fuzzy slippers while dining in the attractive main room.
No one in the family has to be a gourmet to enjoy Keystone's Wagon Ride Dinner. It operates year-round, departing from Lakeside Village in a horse-drawn wagon or sleigh, depending on conditions.
Super Snowboarding & Freestyle Parks
Keystone's 60-acre Area 51 has been lionized by Ski and Transworld Snowboarder as one of North America's top terrain parks, and is at the heart of the resort's success in attracting a younger crowd to its facilities.
Regan gave Area 51's 100 features high marks: "The big park, Area 51, had some of the biggest jumps I had ever seen. It also had a huge collection of stairs, boxes and rails, including the longest rail in the world (150-feet-long)." In this wonderland of challenge, there is actually a just-for-beginners park and intermediate terrain where lessons are given (helmets required).
"Keystone has a smaller terrain park right next to Area 51, which I tried out," continues Regan. "They have a huge collection of boxes and rails, but only a few jumps. At the bottom of the park there's a double lift that takes you right to the top of the park again. The trails below the terrain park were also very fun."
Non-Skiers Have So Much Fun, Too
Lakeside Village, the basecamp for most of the resort's active convention and meetings business, is at the west end. This is also the non-skier and summer visitor's preferred base, because its full service Keystone Spa & Lodge, managed by the luxury experts Rock Resorts, and many low-lying condos hug the large Keystone Lake. This, in turn, becomes the largest Zamboni-maintained skating rink in North America each December.
We rented skates and joined a really fun Hockey Clinic there (the casual, two-hour clinics adapted to various ability levels are given a few afternoons each week throughout winter). Lakeside Village has several nice shops and some restaurants, but its top attractions to us were the funky bar with music where the skate rentals (and other activities) happen, and Pizza on the Plaza. Both are popular hang-outs with local and visiting teens and very lively in the evening.
Snow-bound sightseers can join a 12-person Snowcat Adventure Tour that departs from the summit of Dercum and features a scenic view of the Ten Mile Range's 14,000-foot peaks. Dercum's Adventure Point Yurt is also the place to rent Sno-Hawg bikes and slopecycles; gadgets that come with instruction and a guided tour. The snowbikes have a ski instead of wheels and are balanced by outstretched legs; on slopecycles, each wheel is replaced by a small snowboard. Keystone's tubing runs are also top notch, with well groomed grooves extending down a very long slope, and enthusiastic attendants who like to spin the kids. Some of these activities are available day or night.
At the Nordic Center, there's cross-country skiing by day and 90-minute, guided snowshoe tours by night, for families and kids above age 12.
Keystone's Ski & Snowboarding Classes
The Keystone Ski & Ride school offers an impressive array of classes that meet in River Run village, or at the Mountain House basecamp. The 3 to 4-year-olds, and 5 to 6-year-olds can join special classes limited to four kids and get more one-on-one instruction. Helmets are required of all students age 12 or under. More advanced skiers and riders can sign up for three-session advanced clinics and take their sport to a new level.
Classes for 7 to 15-year-olds take advantage of Dercum Mountain's special kids' trails and the Adventure and Discovery Zones. For ages 15 and up, classes are divided into four basic ability levels and meet at the base of Dercum or Mountain House. As they advance to intermediate level and higher, Keystone students of all ages head out to the 1,640-foot-long Schoolmarm, a dedicated learning trail that provides newcomers with security. There are other incentives to enroll kids in classes: seasonal discounts, multi-lesson passes, discounted equipment rental rates and free lift tickets for under-12s when parents book a Keystone owned or operated lodging for a minimum of two nights.
Infant & Toddler Daycare Facilities
There is only one well-run daycare centers for ages 2 months to 6 years in the Silver Mill Courtyard in River Run Village, and you'll have to book (call 970/496-4181) a spot in advance of your arrival. In this colorful, lively room with large windows overlooking the pedestrian village, you'll find a Snowplay program for 3 to 6-year-olds who may not be ready or interested in conquering the slopes. It's open daily during the winter season from 8:30am-4pm, and offers the option of private babysitting as well. Children enrolled in any of the programs who display symptoms of illness are not allowed back before 24 hours, but the centers will provide a list of local babysitters (some of whom are on staff) who will babysit in your room, day or night, with advance reservations. During the peak winter weeks, the center runs a Kids Night Out program with pizza and a movie.
Infants 2 to 15-months are cared for by childcare staff trained in Infant CPR and 1st Aid, who are background-checked by the resort and maintain a 1:3 ratio. The bright nursery room is equipped with cribs, high chairs, swings and walkers; parents are asked to provide bottles, baby food, diapers and a change of clothes. The large toddler room accommodates children 161- to 35-months with a variety of toys, some cribs and cots, books and music. High chairs are in place to feed two snacks and one hot meal during the day, but parents of allergic children are asked to bring their own food. One caregiver is assigned to every four toddlers, one to every group of children ages 3 to 6-years) and, at their discretion, toddlers with appropriate outerwear may participate in a hour snow play and outdoor time.
Trip Planning Details for a Keystone Vacation
Keystone is easy to get to; it's about an hour-and-a-half by car or shuttle from Denver International Airport. According to owner Vail Resorts, it is the fourth most visited ski and snowboard resort in the nation, so lift line crowds and a sold-out daycare center should be no surprise.
In past years, the skiing season has been mid-November to mid-April, with the heaviest snows typically falling in February and March (average snowfall is 230" or 584 cm.). The lowest season is between opening and Christmas, and around Easter and closing week. Keep in mind that kids 12 and under get free lift tickets if you stay two nights; no blackout dates and no restrictions.
For more information on accommodations and upcoming ski specials visit Keystone Resort.
Sums up Regan, "Overall, Keystone was a wonderful experience." All agreed.
Dear Reader: This page may contain affiliate links which may earn a commission if you click through and make a purchase. Our independent journalism is not influenced by any advertiser or commercial initiative unless it is clearly marked as sponsored content. As travel products change, please be sure to reconfirm all details and stay up to date with current events to ensure a safe and successful trip.
---