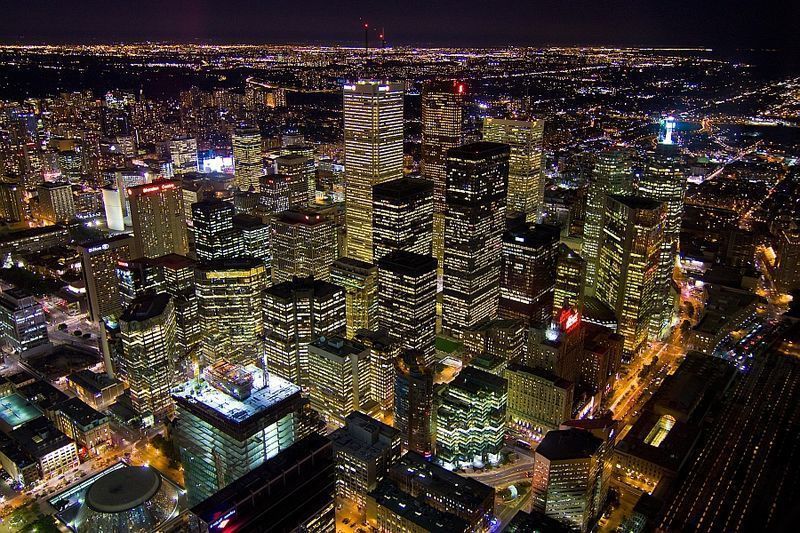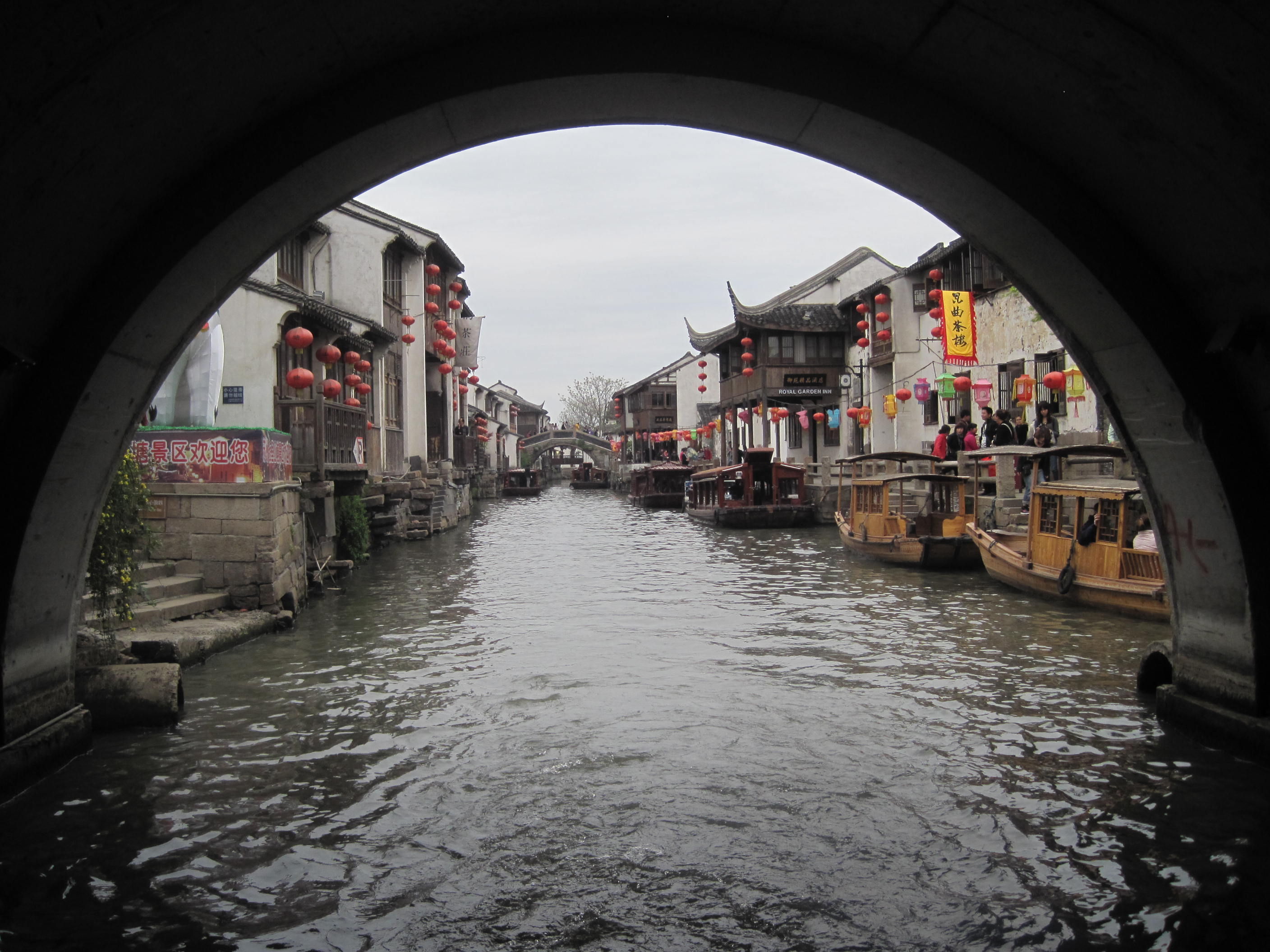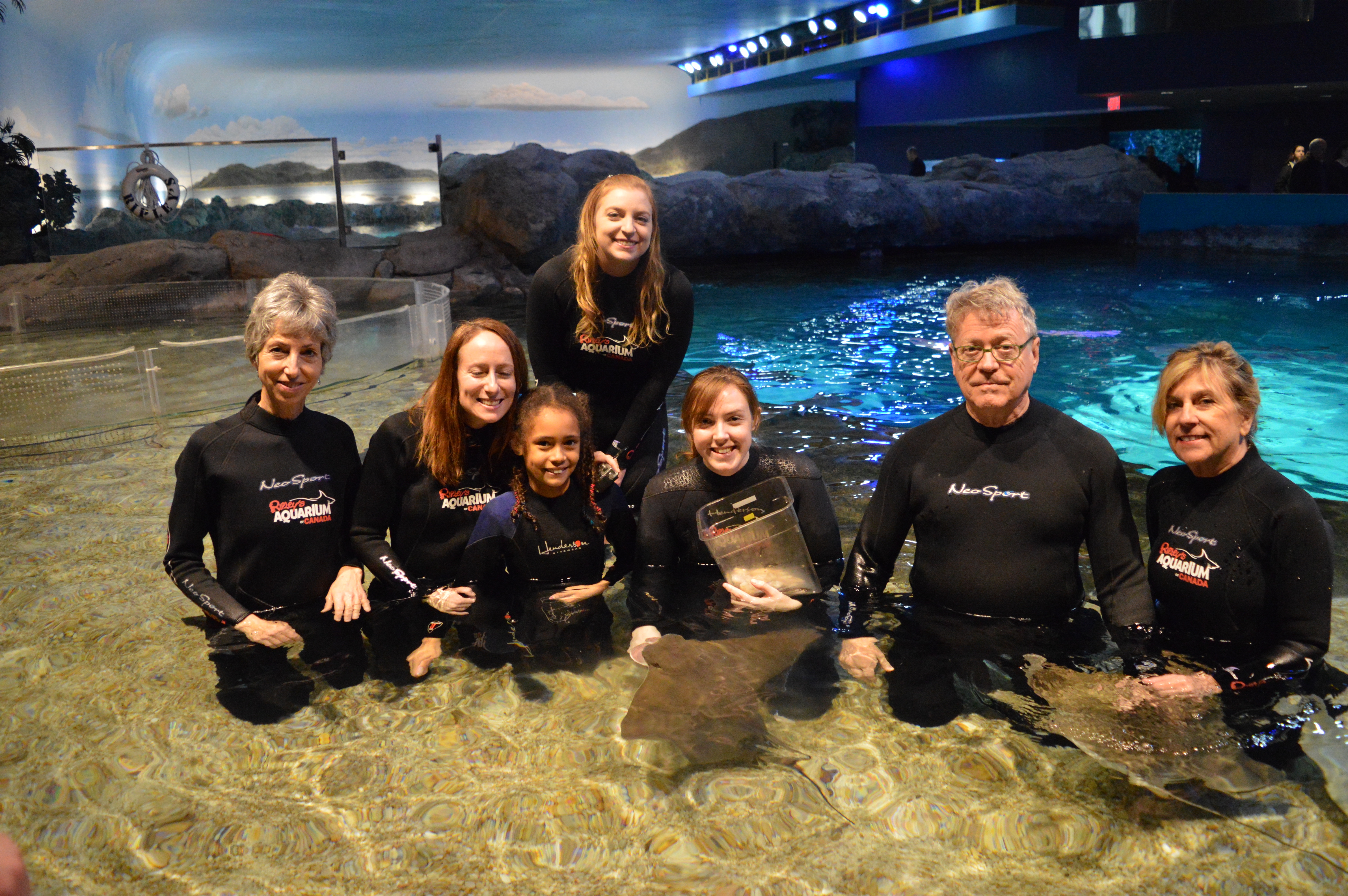 Toronto is Ontario's cultural center, a sophisticated city whose global perspective thrills foodies, fans of fine art, and families with kids of any age. If there is one word that defines Toronto, it's diversity. The late author and Toronto resident Jane Jacobs, an expert on cities, wrote that cities "flourish most prolifically" when people live and work together in buildings of differing ages, types, and sizes. That describes Toronto well, as long as you add a new coast of glass and steel condos that line its waterfront. Tolerance of all kinds has made Toronto a magnet for Inuits, Jews, Irish, English, Chinese, Indians, Ukrainians, and dozens of other ethnicities and nationalities; their Pride Parade is celebrating its 35th anniversary in June 2016. You'll find that most Torontonians consider themselves Canadians first, and English is their common language, but few have forgotten the culture or place they came from.
For more information about Toronto, visit the city's official Toronto Visitors Bureau. For detailed information on subway, bus and streetcar routes, contact the Toronto Transit Commission (TTC) at 416/393-4636. Please note that Toronto is a participant in the CityPass Program which includes first in line admission to some of the city's top attractions: Toronto Zoo OR the Ontario Science Center, Royal Ontario Museum, Casa Loma, Ripley's Aquarium of Canada and the CN Tower for one price, reflecting 41% off individual tickets.
Great Fun for the Kids
(Toddlers to Age 10)
Riverdale Farm
201 Winchester Street
Toronto
(416) 392-6794
Originally the site of Toronto's Zoo, this mid-19th century farm in picturesque Cabbagetown is located 3 blocks east of Parliament Street along Winchester Street or 3 blocks north of Gerrard Street East along Sumach Street. It's a cherished hideaway in the big city, symbolic of Toronto's love of children, and a delight for all ages. Just wander in to enjoy the pigs, chickens and turkeys; watch the farmer feed the animals, groom horses, and do daily egg collection, cow milking or goat milking (11:30 am daily.)
Toronto Zoo
316A Old Finch Avenue
Scarborough, Ontario M1B 5K7
416/392-5929
Set in the beautiful Rouge Valley, this is Canada's premier zoo, known for its interactive education and conservation activities. Meet more than 5,000 animals representing over 460 species in 15 different zones. Especially fun are the Kids Zoo, a dynamic, interactive children's wildlife experience; and in summer — Splash Island, an exciting 2-acre water play area and the 750-seat Waterside Theatre. Don't miss the Giant Pandas, a local favorite.
Centre Island and Centreville Amusement Park
Toronto's Lake Ontario waterfront is a major attraction in summer, when you can take a ferry out to Centre Island, visit Far Enough Farm, or take the kids on some of the 30 rides at Centreville Amusement Park, celebrating 50 years of operation in 2016. Part of the Toronto Islands just offshore, you'll find a few homes, bike rentals, a children's garden and theater, a fun splash pad and a clean beach (lake water is cold!) Nearby is an old lighthouse, the adorable and convenient Billy Bishop Airport, and views of some of the city's other public beaches, monitored by lifeguards from June to August.
Cedar Ridge Creative Centre
225 Confederation Drive
Toronto, Ontario M1G 1B2
416/392-2489
This unique arts facility owned and operated by the city is housed in a historic mansion surrounded by lush gardens, and offers an exciting roster of creative arts programs for and special interest workshops for both adults and children ages 6+. Explore a variety of media, including crafts, candlemaking, pottery, chainmaking, and more. You can also check out the Cedar Ridge Gallery and walking trails at the adjacent park. If the kids are into clay, check out the public classes at the Gardiner Museum, a very fine collection of ceramics and porcelain in the heart of the city.
Canada's Wonderland
9580 Jane Street
Vaughan, Ontario L6A 1S6
905/832-8131
A summertime amusement park containing more than 200 attractions and a waterpark, it includes 16 roller coasters, a Peanuts themed Planet Snoopy toddler zone, the interactive "Dinosaurs Alive" section and many fun rides. Now part of Cedar Fair LP, this park boasts Canada's longest wooden coaster, Minebuster, and the inverted coaster Flight Deck, surely enough to please thrill seekers in the family. Open almost daily May through August, weekends only September October.
Fun for Older Children
(Up to Age 18)
Ontario Science Centre
770 Don Mills Road
Toronto, Ontario M3C 1T3
416/696-1000
Great for the young and young-at-heart is the Ontario Science Center which can take an entire day to fully explore. Drop into the Innovation Centre, an interactive treat for anyone that loves to be hands-on with science. Don't miss the Science Arcade, where the entire family can have a hair-raising experience jolted by (safe) electric currents; and the Space Hall planetarium, the only public stargazing experience in Toronto. Kidspark is a fun playzone for the under 8s; teens will love the AstraZeneca Human Edge where they can learn how bodies work and why genes, skill, training, physics and risk-taking make great athletes. Sit in on one of the regularly scheduled half-hour demonstrations where scientists engage kids in scientific principles.
Royal Ontario Museum
100 Queen's Park
Toronto M5S 2C6 Ontario Canada
416/586-8000
The Royal Ontario Museum, affectionately called the ROM, boasts an astounding collection of dinosaur bones and other fossils of creatures from the past. Despite its controversial gem-shaped addition designed by architect Daniel Libeskind, it's the city's best-loved museum, one that combines paintings with history, Inuit clothing and every style of art indigenous to Canada's many provinces. From June to January 2017, a huge Dale Chihuly glass show will be on view. Be sure to check at the front desk for family activity programs, especially active at school breaks.
TIFF Bell Lightbox
Reitman Square
350 King Street West
Toroto M5V 3X5 ON
888/599-8433
The Toronto International Film Festival (TIFF) has been bringing fun, education and glamor to the Toronto arts scene for 50 years. Around its namesake film festival each September and the TIFF Kids International Film Festival every April, the non-profit cultural facility programs five cinema screens, hosts specialty films, curates gallery shows, and does very creative children's programming weekends and school holidays. Two celebrated restaurants, the casual and delicious O&B Canteen and the very elegant space called Luma upstairs, both run by the local Oliver and Bonacini Restaurant Group, keep the building active at all hours.
Ripley's Aquarium of Canada
288 Bremner Blvd.
Toronto, Ontario MSV 3L9
Opposite the Lake Ontario shoreline and next to the Rogers Centre ballpark, this enormous aquarium is an entertaining marine themepark all ages will love. Whether you dwell on the blue lobsters or the extremely rare orange ones in the Canadian Waters section, admire the tropical fish in Rainbow Reef, or pause for the five daily Live Dive Shows, plan to spend the day. Visitors can splurge on a Stingray Experience, which takes you behind-the-scenes to the fish husbandry and kitchen facilities, then (after you've changed into the provided wetsuit and booties), brings you right into Ray Bay, the shallow tank filled with seemingly affectionate cownose stingrays. Don't miss riding the conveyor belt through a fiberglass tube that runs through the tanks, allowing you to focus your gaze upward to the shark bellies and thousands of creatures gliding by overhead.
Hockey Hall of Fame
30 Yonge Street
416/360-7735
Hockey is Canada's national sport and the Maple Leafs are Toronto's NHL hockey team, playing from late September to early April at the new Air Canada Centre. Year-round, die-hard hockey fans and anyone interested in a great museum should visit the Hockey Hall of Fame. It celebrates the history of ice hockey with exhibits featuring memorabilia and NHL trophies in a 65,000-square-foot space. There are interactive activities, such as an opportunity to lay hands on The Stanley Cup, the NHL's highest honor and the chalice that ignited a national passion. Additionally, museum guests can fire a puck at a virtual goalie, call the play-by-play or simply explore the largest hockey memorabilia collection in the world.
Rogers Centre Sports Arena
416/341-1234
Formerly the SkyDome, this sports arena in the heart of Toronto that is home to two major sporting teams: baseball's Toronto Blue Jays and football's Toronto Argonauts. In addition, since its opening, the venue, with the world's first fully retractable roof, has hosted more than 2,000 events and concerts. If your family can't catch a game or a show, you can take an hour-long tour that features the Blue Jays Hall of Fame, the press box and a museum with memorabilia from past concerts.
Fun For The Whole Family
Toronto Markets and Neighborhoods
The city is a foodie's paradise with hundreds of artisanal bakeries, coffee bars, markets, and specific ethnically-rich neighborhoods (Chinese, Corso Italia/Italian, Danforth/Greektown – location for "My Big Fat Greek Wedding" and sequel) with authentic restaurants. The traditional market – a vast indoor hall packed with separate merchants — is St. Lawrence Market (92-95 Front St East, Toronto, Ontario, M5E 1C3), open daily for fresh produce, a wide range of Canadian and imported cheeses, breads, herbs, and food stands selling churrasco BBQ and more. It's great fun, and hosts a farmers market weekends and an antiques market on Sunday. Teens will enjoy Kensington Market, a maze of small streets in the Kensington neighborhood packed with ethnic markets, coffee bars, vintage clothing shops, Caribbean restaurants, vinyl and taco shops, medicinal marijuana dispensaries, T-shirt vendors and special all-night storefronts for gourmet frites (French fries) and the famous Canadian poutine. If you're facing inclement weather, head to The Toronto Eaton Centre. This contemporary mall has hundreds of shops, along with the Hudson's Bay and Saks 5th Avenue stores, above PATH, one of the world's largest underground passages comprised of 19 miles of covered streets.
CN Tower
301 Front Street West
Toronto, Ontario M5V 2T6 Canada
416/868-6937
For a spectacular view of all of Toronto and some unusual thrills, families must visit the landmark CN Tower. You can splurge for a gourmet refuel after a morning of sightseeing at the 360 Restaurant, an elegant farm-to-table eatery that welcomes families more than 1,500 feet above the city (admission included in dining fees). After your meal, explore the observation decks: The Sky Pod (1,465 feet) level and below it, the Look Out Level (1,136 feet) where brave family members can walk, jump or lay across the patch of glass flooring, which looks straight down onto the streets of Toronto. The tour guide claims that, although more frightening to stand on, the reinforced glass is actually sturdier than the regular floor. Feeling bold? Call ahead to book "EdgeWalk," an opportunity to don a harness and stroll outdoors, hands-free, around the 5-foot-wide shelf encircling the CN spire, 1, 198 feet above the street. After relishing the views of the Toronto, head back to the ground floor shops and displays about the Tower's construction, for many years, the world's tallest building.
Bata Shoe Museum
327 Bloor Street West
Toronto, Ontario M5S 1W7 Canada
416/979-7799
Just one block from ROM is the one-of-a-kind Bata Shoe Museum, a well-documented look at the history of footwear and its role in civilization. The 20-year-old museum has over 13,000 shoe artifacts from all over the world, from ancient Egyptian sandals to Manolo's. Bata has a constant rotation of exhibits (we loved "Men in Heels"), plus the fascinating "All About Shoes" display that follows the 4,500 years of shoe history. Some noteworthy shoes: Marilyn Monroe's red leather pumps, Dalai Lama's flip-flops and John Lennon's "Beatle Boot."
Art Gallery of Ontario
317 Dundas Street West
Toronto, Ontario M5T 1G4 Canada
416/979-6648
Located in Toronto's downtown Chinatown, the AGO is easily recognized by its Frank Gehry-designed extension, wrapped in an undulating steel ribbon.The museum's collection includes more than 80,000 works or art spanning from the 1st Century to the present day, including an extensive collection of Canadian art, as well as work from renowned artists such as Pablo Picasso, Vincent Van Gogh, and Andy Warhol. The museum also has an impressive collection of African art, sculpture, and contemporary art and puts on interesting special exhibitions.
Casa Loma
11 Austin Terrace
416/923-1171
This unusual heritage attraction is the largest private castle in North America, with 98 rooms and 22 fireplaces. It was built on a hilltop between 1911-13 by Sir Henry Mill Pellatt. Explore the secret passageways, castle towers, and the many lavishly decorated rooms. This place is especially fun on Halloween, but year-round, visitors can sign up for "Escape Casa Loma," and join a multi-player hunt to find the exit.
Harbourfront Centre
235 Queens Quay West
Toronto, Ontario M5J 2G8 Canada
416/973-4000
As a non-profit community organization, this modern waterfront building hosts seasonal festivities and children's events, including Harbourfront Centre camps, a reading series, an outdoor skating rink and exhibition spaces. Next door is the small Museum of Inuit Art, which features the contemporary sanaugaq (the Inuit word for art means "things made by hand") of Inuk or Eskimo people. The animal and human figures made from carved and polished soapstone, antler, marble, fur, whalebone and wood will intrigue children.
Dear Reader: This page may contain affiliate links which may earn a commission if you click through and make a purchase. Our independent journalism is not influenced by any advertiser or commercial initiative unless it is clearly marked as sponsored content. As travel products change, please be sure to reconfirm all details and stay up to date with current events to ensure a safe and successful trip.
---