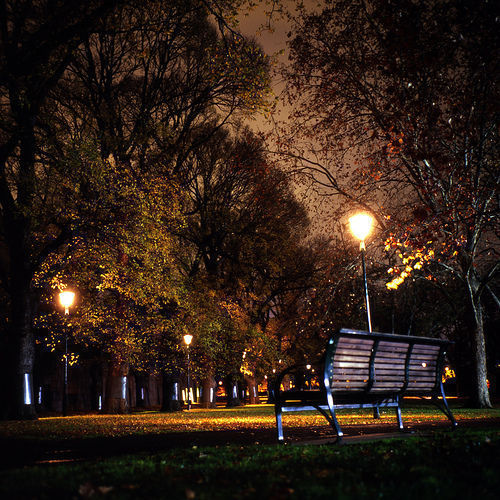 Planning to cruise with a Tiny Traveler? Here's the information you need on babysitting and childcare options.
While a cruise vacation is a dream for many families, those with infants and toddlers may be confused about which lines will welcome the diaper set aboard, and provide care for them.  While most ships offer elaborate activities for school age children and even teens, baby care and toddler programs are not as widespread.  Here is what you can expect from the most popular family-cruise lines for your tiny cruisers:
Carnival Cruises
888/CARNIVAL
Mates as young as 2-years-old can attend Camp Carnival daily from 9am until 10pm and take part in fingerpainting, story time, puppet shows, picture bingo games and more fun activities.  Don't worry if your toddler hasn't mastered potty training quite yet – just provide the staff with diapers and wipes.  While children under 2-years cannot participate in Camp, they can enjoy their own  "Fun" programs including family play time where parents can accompany their little ones to the playroom during designated times.  After Camp hours, babysitting is available from 10pm until 3am at just $6/hr.  Got a picky eater?  On Carnival Cruises, toddlers receive a special menu with all their favorite foods, and you don't have to bring your stroller onboard because you can rent one for a modest fee. 
Celebrity Cruises
800/760-0654
Celebrity Cruises comprehensive X-Club Youth Program is available daily from 9am to 10pm in the Fun Factory where there are lots of options for Tiny Travelers.  Potty-trained 3 to 6-year-olds, under the supervision of trained Youth Counselors, enjoy arts'n'crafts, t-shirt decorating, treasure hunts, games, movies, ship tours and Play Stations.  Toddlers under 3-years-old are also welcome in the Fun Factory provided that they are joined by a parent, and there are special Toddler Times set aside, when parents with young babies can come together and meet each other.
Crystal Cruises
888/722-0021
Crystal Cruises offers a Toddler Time program to potty-trained children as young as 3-years-old.  The fun starts in the children's own onboard playroom called Fantasia to participate in games, storytime arts'n'crafts, PlayStation and other activities during select sailings, typically during the summer and holiday sailings.  Additionally, under the direction of Junior Activities Directors, even little kids enjoy pool Olympics, scavenger hunts and fashion shows in age-appropriate groupings.  Moms and Dads can borrow children's books and videos from the onboard Library for in-room use and private babysitting can be arranged through the concierge.  Please note that Crystal Cruises does not accept children under 6-months-old on board, and reserves the right to limit those under age 3.
Cunard Line
800-7CUNARD
Queen Elizabeth 2 and Queen Mary 2 both welcome Tiny Travelers onboard.  On the QE2, the complimentary Nursery, staffed by British nannies who have earned their titles from the NNEB, (the British nanny certification program) care for children from 12-months to 7-years-old.  A quiet space with cribs and cots is used for napping, while the play area is full of toys, games and books.  The Nursery is open from 8am to 6pm (closed during lunch) and evening babysitting is available after 6pm.
The Nursery on the QM2 is open to children from 12-months-old, although infants under age 1 are welcome too, if they come with a parent or guardian, who must remain with them.  Trained nannies care for the younger set, while the Youth Staff entertains the older children.  In-room private babysitting is not available, but evening group babysitting is available in the children's center.
Disney Cruise Line
800/951-3532
Disney Magic and Disney Wonder are equipped for children of all ages.  Beginning with the Flounder's Reef Nursery, babies from 12-weeks to 36-months-old enjoy the undersea world decorated à  la Little Mermaid.  After playing in the "activity area," they can nap in the "quiet room," and mom and dad can be reached by pager if needed.  Age appropriate groups begin at age 3 and entertain potty-trained children with non-stop activities from 9am to midnight.  There is no private babysitting on board.  The Oceaneer Club focuses on ages 3-7 with characters from Simba to Aladdin to Tarzan and the Mouseketeers.  While non potty-trained toddlers are not allowed in the onboard pools, they enjoy fountain play near the Mickey Pool.
Holland America Line
206-281-3535
Toddlers from age 3 are welcome to join Club HAL and participate in a full program of fun activities.  (Please note that Club Hal begins at age 5 on the ms Prinsendam.)  Under the direction of permanent, full-time trained Youth Program Directors in a colorful playroom, potty-trained kids do art projects, play games and enjoy a big-screen TV.  Evenings from 10pm to 12am, group babysitting is available for a small fee in the Club.  Private babysitting may be arranged through the Front Desk, but is not routinely offered.  Reserve your high chairs, booster seats and cribs in advance as supplies are limited.
MSC Cruises
800/666-9333
The ship's Mini-Club accepts children from age 3 for arts'n'crafts, baby-dance, games and more under the supervision of trained counselors.  Toddlers under 3-years-old are welcome if a parent or caregiver remains with them. 
Norwegian Cruise Line
866/625-1166
As part of their Freestyle Cruising, NCL offers Freestyle Family Fun which includes group childcare from age 2 on up.  The Youth Staff are all CPR and First Aid certified and are "experts" in fun.  Activities include storytelling, painting, age appropriate activities and games, and an area provided for quiet time.  Your toddler need not be potty trained to participate, but you will be notified by beeper when diaper changing is required.  As the beepers only work onboard, one parent must remain on during shore excursions to attend to toddlers needing diaper changing or an occasional hug.  There is no private or in-cabin babysitting available, but group sitting is available in the Kid's Crew facility from 10pm to 1am for a fee. 
Princess Cruises
800/PRINCESS
On Princess Cruises, the Fun Zone is open to junior cruisers starting at age 3.  The youngest group, the Princess Pelicans, entertains kids up to age 7 with arts'n'crafts, movies and cartoons, dance parties and more in the toddler play area.  Pelicans must be potty-trained to participate, but kids under 3, or those needing diaper changing can play at the Fun Zone if accompanied by a parent at all times.  There is no private babysitting in the cabins, but group babysitting is available in from 7pm to 1am for a fee.  Before you book, take note that youth programs on Tahitian or Pacific Princess ships only run if there are 20 or more children ages 3-17 years old on a voyage. All other vessels come with equipped Youth and Teen Centers.
Royal Caribbean International
866/562-7625
For sailings departing after October 31, 2008, Royal Caribbean will welcome aboard infants who are six-months-old before the first day a Caribbean cruise.  For transatlantic, Hawaii and South American cruises, the minimum age is 12-months-old. The Adventure Ocean Youth Program on Royal Caribbean's fleet invites babies from 6-months-old.  Aqua Babies (6-18 months) and Aqua Tots (18-36 months) along with a parent or caregiver, are welcome to join in on a series of activities developed by the folks at Fisher-Price.  At 45-minute sessions, hosted by trained Youth Staff, babies are introduced to shapes, numbers, letters, musical instruments, and other concepts through play.  Moms and Dads can pick up some pointers to bring home with them.  Aquanauts is the group for potty-trained 3-to-5-year-olds and it is available daily from 9am to noon, 2 to 5pm and 7-10pm, as well as on port days.  Here, pre-schoolers explore science and art, listen to stories and play games under the direction of trained staff.  Babysitting for children at least 1-year-old is available for a fee and is offered both in the group setting and individually in your stateroom, booked through the Guest Relations Desk at least 24 hours in advance.
Dear Reader: This page may contain affiliate links which may earn a commission if you click through and make a purchase. Our independent journalism is not influenced by any advertiser or commercial initiative unless it is clearly marked as sponsored content. As travel products change, please be sure to reconfirm all details and stay up to date with current events to ensure a safe and successful trip.
---