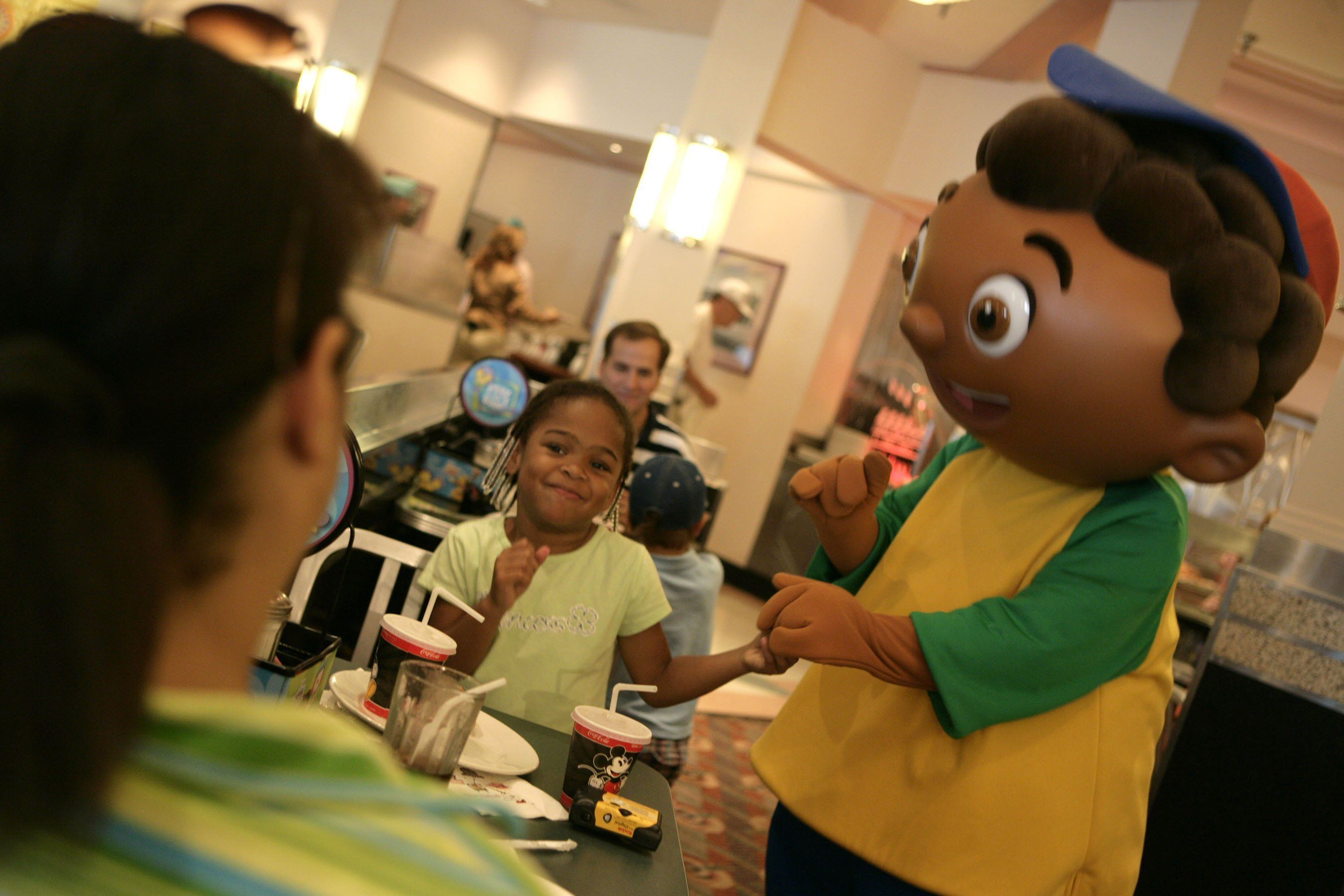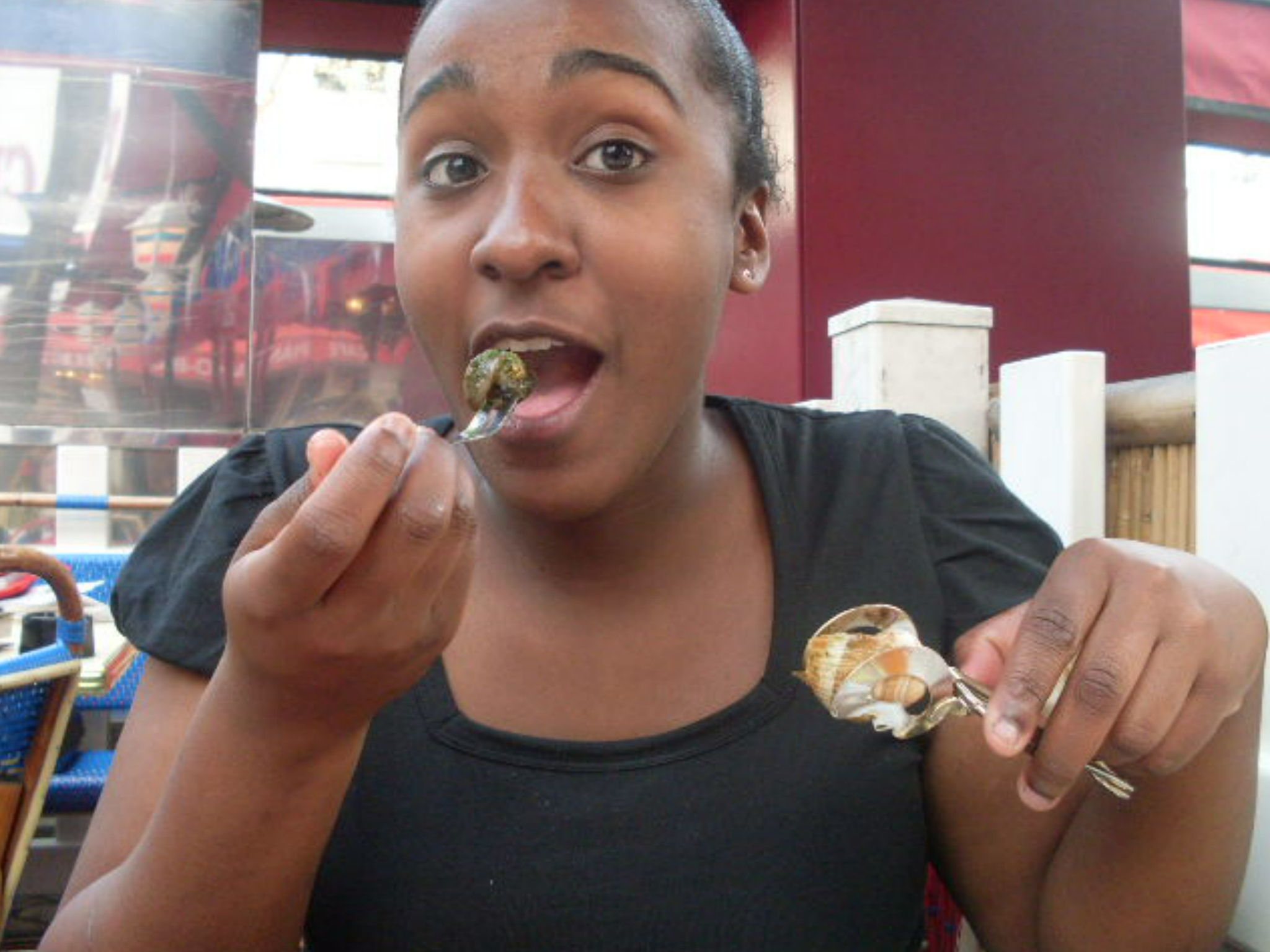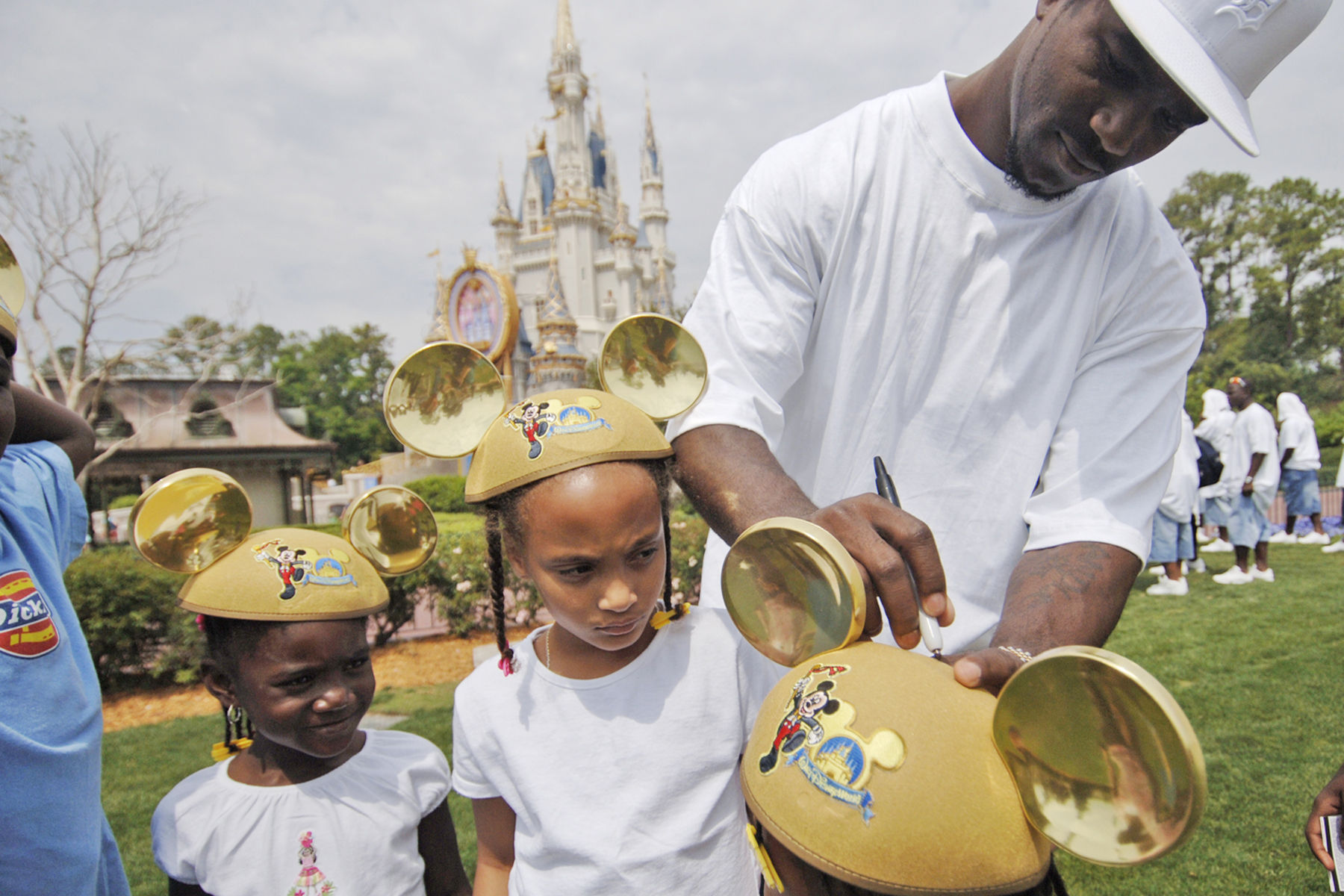 They may not be old enough to beg to go, but chances are that your babies and toddlers will appreciate and learn from a Disney World family vacation. Whether sharing the spotlight with older siblings or getting all the attention, very tiny travelers (and not coincidentally, their grandparens) are catered to with a variety of attractions and facilities around the parks to help keep them happy, safe, and entertained. If, as a recent family vacation study commissioned by Disney concludes, that "memories are like the glue that makes you strong and secure as a child," we guarantee you'll go home with more mature and confident toddlers and grandparents ready to return again and again.

Navigating the Disney World Parks, Baby on Board
What do the Magic Kingdom, Epcot, Disney Hollywood Studios and Animal Kingdom all have in common?
For one thing, some great amenities for infants and toddlers. Each park offers soothing Baby Services locations with private nursing rooms, feeding rooms with highchairs, bibs, and plastic spoons, diaper-changing rooms, and products like diapers, pull-ups, formula, and teethers for sale. In addition, there are changing stations in all restrooms, including men's restrooms. Stroller rentals are available as well and stroller parking is widely available by the ride queues.
In a Disney first that opened in December 2012, Magic Kingdom has a Dumbo Queue Lounge for children waiting to board the new Dumbo ride. Families entering the air-conditioned play space receive a beeper to alert them when their place in line is ready and, as parents sit, kids can climb, roll, play and run within the circus themed room. If it's as successful as we predict, the theme parks promise to create more of these lounges to make waiting time, relaxing time.
All the parks have a fun perk for parents visiting together with a little one: the Rider Switch policy that allows adults to enjoy their own favorite rides with less inconvenience. A parent who waits with a young child while the other parent rides an attraction can get on the ride with minimal wait time once the first parent comes off.
Toddler-Friendly Tips for Planning your Disney World Day
Before arrival, we recommend that you prep the little ones for their big adventure, by watching videos of the parks on YouTube, ordering the free "Walt Disney World Vacation Planning DVD" from the company's Disney World Vacation website, and by making some Custom Maps. Disney provides other many trip planning tools online, and they can be very helpful in introducing larger-than-life furry characters and seemingly dangerous thrill rides to kids. Also keep in mind that older sibs will be able to go on rides that younger ones are too short for, so be prepared to split up at certain points of the day.
The Disney Moms Panel is a group of mom and dad fans who know the parks better than anyone and can answer your questions online if you're uncertain which rides are best. Another of our favorite tools is the "My Disney Vacation" feature which allows families to print out customized maps of the parks after you select the shows and rides that are appropriate for each family member. Try it!

Plan Character Breakfasts where Little Ones Greet "Friends"
Since you're planning ahead, character breakfasts are a popular way to get even more time with Mickey, Donald, Goofy, and others you might run into around the park (just make sure that your baby is ready to meet one or more large, colorful creatures). There are character breakfasts and general dining at all four parks and several resort restaurants. Breakfast at Cinderella's Royal Table in the Magic Kingdom is probably one of the most in demand, but there are plenty more to choose from, including the popular Chef Mickey's buffet at the Contemporary Resort. In addition to being the first to feature the "Mickey Check" identifying nutritious food, the new Be Our Guest restaurant hosted by Belle and her Beast will make princesses and heroes swoon. For locations, reservations, and prices, call 407/WDW-DINE and book ahead.
Full days at the themeparks need planning. Disney's top tips for families with toddlers:
Arrive early to beat the crowds
Head back to your accommodation mid-day for a nap
Rest up, have a swim, snack and change clothes
Return to the park of your choice for dinner and evening parades
Families with more time should schedule a Character Breakfast on a day when you don't use up your themepark entry tickets. Alternatively, you can spend a few hours at Downtown Disney where theming takes over the shops and restaurants providing a no-cost Disney style outing. If they are staying at a Disney property, parents may also hire in-room babysitters or take advantage of their property's childcare program (group childcare caters to kids ages 4 and up) for a night out or even to make errands, golf or mid-day spa treats easier for the grownups.
Magic Kingdom's Toddler Treats, Live Shows & Familiar Friends
In addition to rides, there are various live and multimedia shows around the Disney Parks, though sometimes it may be hard to judge what's most appropriate for very little ones (not too long and not too many jarring elements). A good place to start would be Magic Kingdom, where you can check out a schedule of performances, then time your day to fit in gentle rides between the shows that interest you. (Hint: tired parents will find all shows fascinating!)
In Magic Kingdom, littles ones can see The Country Bear Jamboree, visit the Princesses Fairytale Hall (opening summer 2013) where favorite characters are gathered to make autograph signing much easier, then stroll over to the New Fantasyland. Costumed characters roam the wooded lanes and plaza outside Gaston's Tavern, where you can relax and try LeFou's sweet frozen brew.
The new Enchanted Tales with Belle attraction allows little ones to don costumes and be part of the show by helping a real princess assisted by the remarkable, animatronic Madame Wardrobe and Lumiere the candlestick. Don't forget Pete's Silly Sideshow, where wannabe circus performers audition their skills and tricks.
The New Fantasyland expansion means that families with infants and toddlers may spend the whole day in this one part of the Magic Kingdom. In warm weather, stroll over the Storybook Circus area and splash around the stationery train that squirts water in surprising ways. For some quiet time, board the real train at Fantasyland Station and ride it City Hall at the front of the park as it circles several rides. For another sit-down entertainment option, Mickey's Philharmagic in the Magic Kingdom projects favorite kids' movies and music onto a giant, 3-D screen. Don't miss a break at Be Our Guest, the new "Beauty and the Beast" themed restaurant. Families can grab a seat and enjoy magical decor after placing their order through a tablet computer, then wait for their pager to announce when the meal's ready.
Whatever you do, be sure to budget some time for the Mickey's Toontown Fair in the Magic Kingdom. Here you'll find Mickey and Minnie's Country Houses, Donald's Boat, the Toontown Hall of Fame, and other fun places to stroll, play, and meet and greet the characters.
Tiny Traveler Small Thrills Rides at Magic Kingdom
What about rides for tiny travelers? It's up to parents what's best for their kids, while Disney's strictly-enforced age and height restrictions will certainly help set boundaries. It's a Small World may be the first to come to mind here, but the Magic Kingdom has Winnie the Pooh and Peter Pan attractions too. The New Fantasyland has also gone all out for this age group, with two new rides.
Dumbo the Flying Elephant, whose original pink, big-eared car is at the Smithsonian, has doubled in size so that two matching, aerial carousels fly in opposite directions past each other. The still unforgettable Dumbo has been gently reimagined with fresh colors and a joystick that allows kids to fly up and down, and it is irresistable (as is the non-wait in the Queue Lounge noted above.)
Under the Sea – Journey of the Little Mermaid can be described as It's a Small World in a clamshell. Set to the film's blockbuster score, guests float past the spinning, flopping, waving animatronic Ariel and her marinelife friends while reliving her tale (tail?) of meeting her prince.
For something even gentler, Tom Sawyer Island in Frontierland involves a steamboat ride to an interactive playground.
Toddler Fun at Disney Hollywood Studios
Playhouse Disney: Disney Junior Live is the show where kids ranging in age from infant to about 8 years watch puppets from TV shows like "Mickey Mouse Clubhouse," "Handy Manny" and "Little Einsteins." Well trained cast members introduce Jake from the "Never Land Pirates" and engage the audience, as kids squirm on the floor, sing or dance along.
The Voyage of the Little Mermaid combines performers, puppets, and film clips for another 20-minute musical experience. Both shows are located at Disney Hollywood Studios where shows and rides are mostly themed to classic Disney films.
Also recommended in this park is Jim Henson's Muppet Vision 3-D, which gently tours spectators through Muppet Labs with film and animatronics. Whatever show you choose, you may want to head before or afterwards to the Honey, I Shrunk the Kids Playground, where you can wander through giant blades of grass and climb on some cow-sized ants.
The Toy Story Mania ride is for the high-tech toddler, as it uses 3D and animated effects to make seated riders feel like they are going through a midway shooting gallery packed with favorite toys. It's dark, sophisticated, raucous and great fun for kids who are comfortable in the dark and with video games.
Animal Kingdom is the Place for Tots Who Love Animals
Entertaining zones, like Animal Kingdom's Rafiki's Planet Watch, have a street fair-like atmosphere with plenty of animals to see, hear, and learn about. Dinoland USA has fossils to study, trails to explore and lots of prehistoric creatures to climb on. It's Tough to be a Bug is a wild show combining animation (characters from A Bug's Life) and live action. Among the Animal Kingdom thrill rides, the TriceraTop Spin is almost a prehistoric version of the gentle Dumbo ride. The Kilimanjaro Safari is where kids are seated in a truck and can see many of the 1,700 animals representing 250 species in the park, while the wood-sided Wildlife Express Train offers a fun behind-the-scenes tour in the animal care areas.
Preschool Fun at Epcot
Turtle Talk with Crush at Epcot is appropriate for the tiniest travelers up to age 5 (though we love it too). In this interactive show, visitors actually get to have a conversation in real time with Finding Nemo's resident sea turtle. Think a computer-animated version of a character greeting! If your kids love it, the Mr. Potatohead at Toy Story Mania uses the same amazing technology to talk to audience members.
The Imagination Institute at Epcot stars Figment the dragon in a sensory experience appropriate for young children. Braver kids will have fun on the Maelstrom, a popular and somewhat random boat ride through Norway's history and culture, complete with pirates, trolls, and polar bears. There's more of course, much much more.
Not the Last Word on Disney with Toddlers
Keep in mind that any of the parades at the Disney Parks are fun for little kids, and they tend to occur throughout the day.
So, happy planning, and remember, trust your instincts — you ultimately know what's best for your little ones!
Dear Reader: This page may contain affiliate links which may earn a commission if you click through and make a purchase. Our independent journalism is not influenced by any advertiser or commercial initiative unless it is clearly marked as sponsored content. As travel products change, please be sure to reconfirm all details and stay up to date with current events to ensure a safe and successful trip.
---