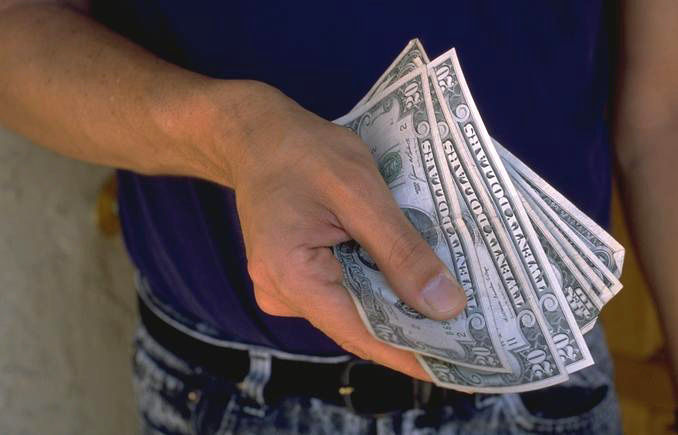 By doing some extensive research and talking to lots of traveling families, the FTF staff has come across several ways to save money on your vacation, with these exclusive Walt Disney World tips. (They work at most other themeparks too!)
When to Go to Disney World
Despite the location, Walt Disney World is exposed to many different weather conditions, so it's good to go when Florida isn't too hot (October and April-May), or too cool (November to January are coolest) and rainy (July-August); bad weather can put a damper on a great family vacation. However, it's usually the least crowded and less costly time to go.
For each resort category, seasonal rates vary by date, but basically the "value season" is after New Year until mid-February, August and September, and from after Thanksgiving until mid-December.
Take Advantage of All Disney Discounts
A time honored tip for on-site hotel guests is to purchase special, freely refillable theme mugs ($17.99 at our 2017 visit). Everyone in the family can carry their own and save a lot on drinks at the hotels around Disney World, where they cost a few dollars each.
Also, use your club discounts. Organizations such as the AARP or the AAA often have drive-and-stay promotions, including bargain admission ticket prices and hotel rates that have been arranged with Disney.
There's an optional dining plan in effect at Disney, for families who book a theme park package (see their site for information on the "Magic Your Way" program which allows you to buy the type/duration of admission tickets and hotel plan suited to your needs). In brief, this Dining Plan gives every family member a virtual coupon book valid for 1 Table Service Meal (sit down, waiter service restaurant), 1 Quick Service Meal (fast food outlets in the parks) and 1 Snack (as it sounds) each day. You can save up to 40% off on the total cost of meals. On-site hotel guests will have this program loaded into their Magicband or hotel room keycard, which also serves as a charge card at all the resorts; your receipt tracks all meal spending.
We witnessed a certain amount of confusion among participants, because it's hard to know if the side salad is included — or is an additional entree — in your particular plan, but if you can just relax and go with it, and get pleasure out of watching the kids plan exactly what snack they can afford each day, then it's a good value.
Plan Ahead to Save at Disneyworld
This is key to seeing the most during your stay, as little ones and family elders will wear out after a full morning of sights and theme park rides. If you stay in a WDW property, you can start early, then go "home" and relax and return for the evening activities. Whether you have this advantage or not, we recommend that every family try to plan a Disney "customized vacation" online.
Free Tourist Information from WDW Moms Panel
Let's not ignore the power of moms, especially moms who love Disney resorts, themeparks, cruises and vacation adventures. The Disney Parks Moms Panel is booming, with more than a decade of giving advice, lending an ear and answering specific questions for visitors to any of the properties. Check out their "Disney Planning Tips" available in both English and Spanish at the Disney Moms Panel Online.
Free Tourist Information from Orlando
Contact the Orlando Convention & Visitors Bureau (800/972-3304) for information on all area hotels and current promotions. Order your free Orlando Magicard, with up to $1000 in coupon savings on restaurants, other local attractions and sightseeing.
Getting Around the Huge WDW Resort
Not everyone can afford to stay at a resort on the monorail route. Unfortunately, we've heard dozens of horror stories involving the public bus service at the resorts and between the theme parks. Some people say that the buses never took more than 10 minutes to arrive; others have waited on line while buses fill up and depart; many families have to catch the second or third ferry when the parks are busy, and others say that your family may be stranded in the park late at night, waiting up to an hour for a bus to arrive.
It's hard to figure out which is the exception and which is the rule, so it's advisable to bring along a car, or rent one, particularly for families at the far-off moderately priced and value resorts. Although parking may offer some challenges, it's free and gives you some added flexibility.
Package Your WDW Visit for Extra Value
Ask your travel agent or search the Internet for the many Orlando packages offered by tour operators and airlines. You may be able to save a lot by combining air tickets with the operator's preferred Disney hotel, and get perks such as free Park Hopper passes, depending on season.
There's Always a WDW Hotel Special
You can stay "on campus" at a non-Disney hotel, too. There are several independent hotels in WDW in the refreshed Disney Springs commercial area, which enjoy some of the same on-site WDW privileges, often at lower rates. They offer early or late access to the theme parks, and several of them host their own character breakfasts.
These include the Hilton Orlando Buena Vista Palace, Hilton Orlando Lake Buena Vista, B Resort & Spa, Doubletree Suites, Best Western Lake Buena Vista, Wyndham Garden Lake Buena Vista and Holiday Inn Orlando. You can check on special Disney Springs promotions through a travel agent, at each chain's website, or by calling the Walt Disney Travel Company at 407/934-7639. Additionally, the WDW Good Neighbor Hotels program suggests several other budget options.
The Kissimmee-St. Cloud area surrounding Orlando is filled with hundreds of budget accommodations within easy reach of the theme parks.
If suite hotels appeal, there are several in the area. The Holiday Inn Resort Lake Buena Vista has well-furnished, large rooms and a very nice pool. Their wonderful "Kidsuites" are large double rooms where a king-size bed is separated by a themed 3/4 wall (Wild West fort, castle, etc) from a kids' area with bunk beds and other imaginative touches. The Holiday Inn Hotel & Suites Orlando SW – Celebration Area, a smaller resort in Kissimmee that's well maintained, is also recommended for its good value Kidsuites and convenient location.
This information was compiled by the FTF staff from family travelers' comments. We welcome your opinions too.
Dear Reader: This page may contain affiliate links which may earn a commission if you click through and make a purchase. Our independent journalism is not influenced by any advertiser or commercial initiative unless it is clearly marked as sponsored content. As travel products change, please be sure to reconfirm all details and stay up to date with current events to ensure a safe and successful trip.
---