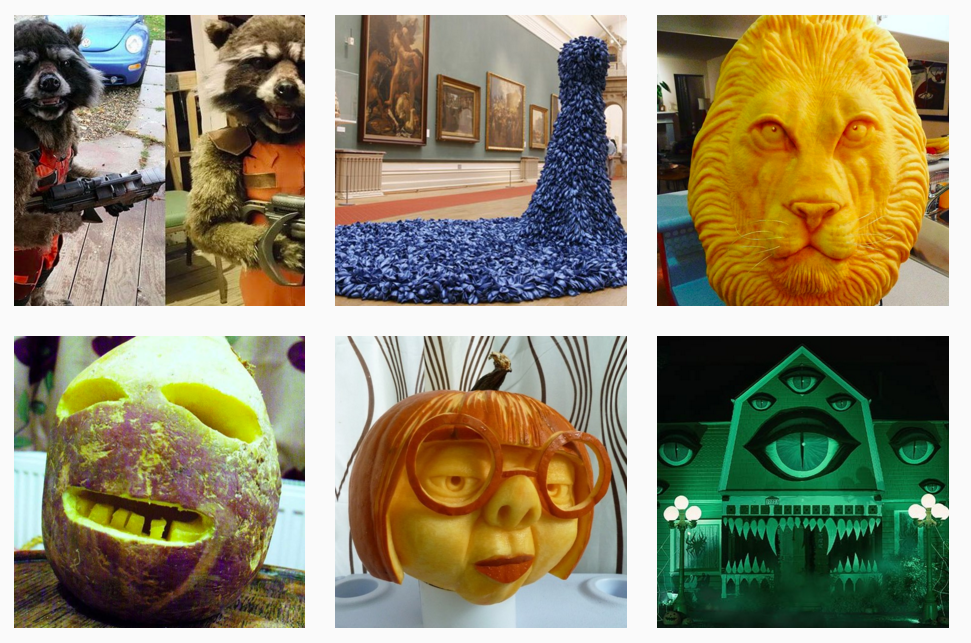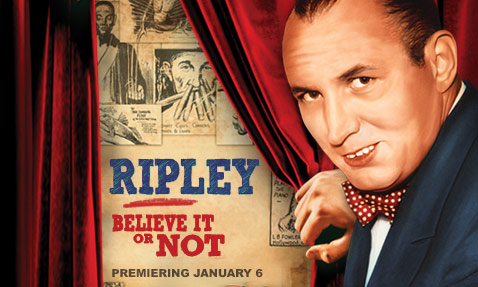 What's more kid-friendly fun than a tour around the Ripley's world of odd and fascinating, quasi-museum attractions that teach as well as entertain? In honor of the annual Sword Swallower's Day held each February 27th, we're taking a closer look at an attraction where sword swallowers would not be out of place performing by the front door. And yes, they will perform free of charge outside every one of Ripley's 95 locations at 2:27 p.m. local time.
Each year millions of people visit Ripley's attractions worldwide, often more than once, because every Ripley's location offers something freakishly new and exciting. Believe it or not, Ripley Entertainment is still growing — and freaking out more families — with more than a dozen brands in 10 countries.
Odd Attractions Around the US & the World
Ripley's attractions fall under more than a dozen brands, and a few lucky destinations have several of them.
If it's a rainy day, for example, transform your Myrtle Beach getaway into another kind of fun at Ripley's Believe It or Not Odditorium (the main museum style space), Ripley's Aquarium (yes, it has fish), Marvelous Mirror Maze & Candy Factory (a fun kids' outing), Ripley's Haunted Adventure or the Ripley's Moving Theater (a 5D sensory movie experience).
Who holds the world record for the tallest or shortest person? Find out at Ripley Entertainment Guinness World Record Museums, attractions located in Hollywood; San Antonio; Niagara Falls, Canada and Copenhagen, Denmark. This museum features galleries and exhibits of items brought to life from the "Guinness Book of Records."
If you prefer something 'normal,' experience miniature golf at the three Ripley's Minigolf locations — not your ordinary miniature golf courses. Imagine gophers popping up in the middle of the course, sheep yelling at each other, and flying pigs overhead while you are in a middle of a game.
Get Haunted at Ripley's Attractions
Be prepared to get freaked out by visiting Ripley's Haunted Adventure in one of its four locations: Myrtle Beach, South Carolina; Gatlinburg, Tennessee; San Antonio, Texas; and Thailand. Ripley's Haunted Adventure is a tour of the old Grimsby & Streaper Casket Company, ca. 1891, a firm run by two men who mysteriously vanished along with many townspeople. Their disappearance was blamed on the fact that the company was built over a cave where men entered and never returned. This tour contains dozens of gory and scary scenes, yet it's appropriately spooky fun for kids ages 6 and up.
For America's oldest and most haunted city, visit St. Augustine, Florida where you will find a historic, guided ride on the Ripley's Red Train Tour, the oldest Ripley's odditorium a.k.a. a Ripley's Believe It or Not! Museum, and the creepy Ripley's Ghost Train Adventure. On the 80-minute adventure, each guest is loaned EMF meters (electromagnetic field device) and laser grids to explore the paranormal activity at two haunted sites, and asked to record their findings on cellphones or other personal electronics.
Survive 24/7 at Ripley's Extreme Sleepover NYC
At Ripley's Times Square location there's more to see and explore after dark during one of the museum's Extreme Sleepovers. Pack your sleeping bag and your toothbrush for one unforgettable Friday night in the heart of NYC's famous Time's Square complete with dinner and a show — as well as the museum's comprehensive collection of oddities. Some of our FTF Staff have braved the sleepover and lived to tell the tale, dubbing this museum sleepover as a great choice for a "staycation" or an excellent birthday party option. Call them at 212/398-3133 for information on these periodic events.
Not Odd, but Normal Undersea Attractions
Ripley's is famous for their unusual collections, so when hearing about Ripley's Aquariums, can you just picture the two-headed catfish? Believe it or not, Ripley's Aquariums are quite normal.
Ripley's aquariums are located in Myrtle Beach, Gatlinburg and Toronto. They feature big sharks, a host of hands-on interactive displays, and fun activities for the entire family that may give any visitor a spine-tingling and unique experience.
Finding a Ripley's for your Next Vacation
From the United States to Canada and all across the globe, Ripley's Believe It or Not is one of the fastest growing chains of amusements and attractions in the world. They have come a long way since opening in Chicago in 1933 and that first Ripley's Odditorium has attracted more than 2 million guests.
So get your freak on and visit one of Ripley's many locations.
For more information about the one nearest you, contact Ripley Entertainment Inc.
Dear Reader: This page may contain affiliate links which may earn a commission if you click through and make a purchase. Our independent journalism is not influenced by any advertiser or commercial initiative unless it is clearly marked as sponsored content. As travel products change, please be sure to reconfirm all details and stay up to date with current events to ensure a safe and successful trip.
---