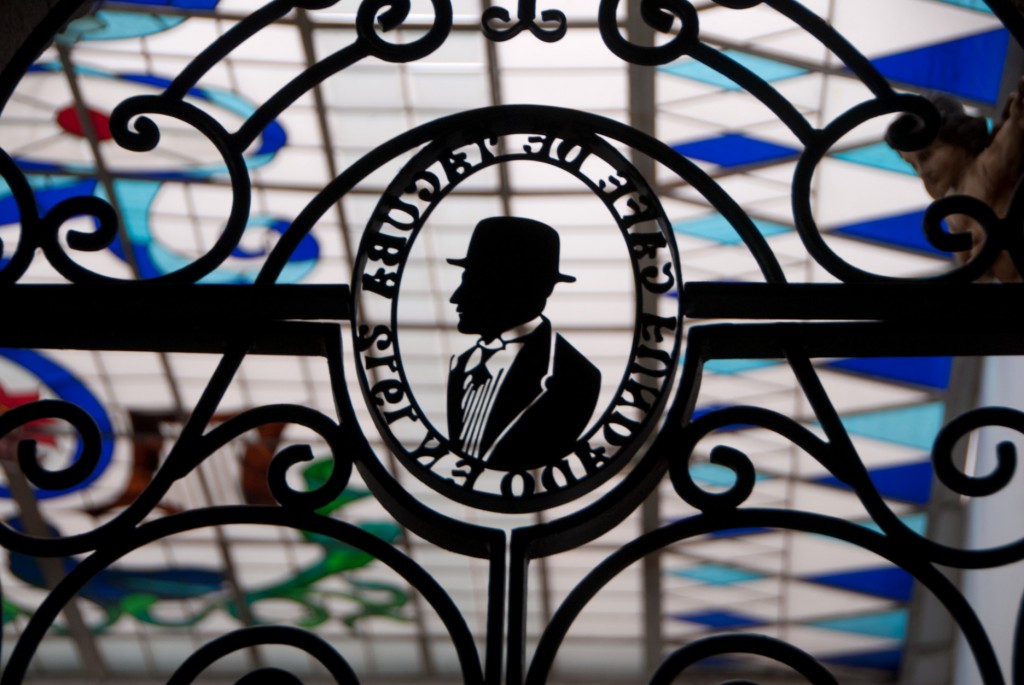 Mexico's capital city, Ciudad de Mexico (known as CDMX or DF for Distrito Federal), has restaurants serving every international cuisine imaginable in every price range, as well as the country's best tacos. Parents, if you are as selective as you are back home — and we mean not eating leftovers on the street — there's no reason anyone in the family should get sick on your travels. Mexican cuisine is varied and delicious; staff are friendly and love kids, and kid-pleasing staples like quesadillas or beans and rice are always available. Foodies will have a lot of fun with this old, but comprehensive guidebook, "The Hungry Traveler — Mexico" by Marita Adair that helps you order in Spanish and explains ingredients.
And for the devoted eater, when it comes to family-friendly restaurants, our recommendation follows the "When in Rome…" model. So we lean toward favorite Mexican ones in traditional surroundings, si como no? Our picks for clean, friendly Mexican places (where you and the kids can eat salads and even drink the water) are by neighborhood; your hotel concierge can point you to continental cuisine options if you ever tire of Mexico's extraordinary gastronomy.
Zocalo – Centro Historico – Downtown Districts
Sanborns
Various Locations
Begun in the early 1900s by the American Sanborn Brothers as a soda fountain and drug store, this has evolved into a chain of spotless, air-conditioned restaurants tucked into local department stores. The smallest ones sell a variety of knick knacks and travel essentials, ranging from sunglasses to toothpaste; larger ones sell everything from DVDs to computers to perfume, at dozens of locations throughout the city. Any of these ubiquitous coffeeshops are sure to serve up something the kids will appreciate when they're homesick. The flagship (at least in decor) of the chain is the beautiful and historic Casa de los Azulejos (see below).
Casa de los Azulejos
Calle Madero 4
(52 55/5512-1331)
The famous House of Tiles is quite close to the Zocalo and, as mentioned, is the first of the Sanborns group. The history of this attractive colonial building traces back to the 18th century, and the chandeliers, fountain and hand-painted walls dress up what is otherwise a diner serving a Continental menu of American comfort foods. Go inside, if only for a look at its decorated cake displays! The food and desserts are quite good and well-priced, and the early 20th-century peacock mural by Orozco adorning the dining room walls is an interesting highlight.
Cafe Tacuba
Calle Tacuba 28
(52 55/5521-2048)
Another favorite for traditional specials (and we mean the rich mole sauces, grilled meats, fish, tamales, chili rellenos and black beans of authentic Mexican cuisine — not refried beans, nachos, chips and guacamole) is in the Centro Historico. Cafe Tacuba's 18th century interior of high ceilings, brass lamps, hand-painted tiles and artwork — and its strolling musicians — have entertained families since 1912. Their food is lovingly prepared fresh so it's not a 'quick' eat but the space is comfortable and rich with artistry; the daily comida corrida or luncheon special is a very good value.
Cafe del Palacio
Palacio de Bellas Artes
Avenida Juarez 1
(52 55/5512-2593)
This casual cafe is in the stunning fine arts museum and is well worth a stop for families who may never walk through the entire collection. It's tucked into an Art Deco-style corner of the museum and serves a variety of wines and simple snack foods. Clean, comfortable and quick; best is the terrace facing Alameda Park at lunch time.
Zona Rosa – Chapultepec – Roma Districts
Fonda el Refugio
Calle Liverpool 166
(52 55/5207-2732)
This place has been a standout in the Zona Rosa neighborhood for more than 50 years, though young Mexicans find it too stuffy and old-fashioned. Its soothing ambiance and superb staff are as beloved by the older crowd as its traditional preparation of central Mexican favorites — note you can also try ants, caterpillars and a variety of vegetarian entrees. A place to have a very civilized meal.

Santa Ana District
Restaurante El Cardenal
Calle de La Paz, 32
52 55/5550-0293
There are several branches of this typical Mexican restaurant which began in the Hilton Hotel near the Zocalo and popped up later in the hip San Angel district, here in a converted older home. The typical breakfast of hot chocolate, Mexican breads and pastries is very popular. Come for lunch or dinner and be prepared to try a little stuffed zucchini flower, some pomegranate chile rellenos, and local fungi, all very good and well prepared.
Polanco District
Villa Maria
Av. Homero 704
(52 5203-0306)
A contemporary version of the Mexican fonda or inn, where leisurely meals — picture a Sunday supper with the entire family — include regional cuisine served to the beat of great mariachi music. One reason this restaurant flourishes in its business district location is the variety of margaritas, all huge and delicious, with flavors such as citron, passion fruit, guava and hibiscus. Additionally, Villa Maria's large portions of traditional Mexican cuisine, casseroles and specialty offerings all come with a twist. Appetizers that kids love such as empanadas, guacamole, chips and salsa can be ordered as entrees. Fruits and vegetables augment local flavors to make dishes like our favorite pollo relleno de frutas in a pumpkin mole sauce served with apple slices. There's a second branch in Santa Fe.
La Fonda del Recuerdo
Bahia de las Palmas 37
(52 55/8112-7476)
If you're in the mood for a lively meal, stop by and you won't regret it. This authentic, business-crowd Mexican restaurant emphasizes seafood, yet surrounds diners with spirited traditional musicians. For a tip, you can request their mariachi to play your favorite tunes, including "Happy Birthday" in Spanish. Not a fish lover? Their Arrachera, a hanger steak that has been marinated in a spicy rub before grilling, is a local favorite. It's not far from Chapultepec Park and the National Museum of Anthropology. Be sure to book a table to avoid the long lines; closed Monday.
Travel Tip for Evening Fun:
Regardless of where you eat, one "don't miss" event for the family is a mariachi concert, which often occurs in conjunction with dinner. If you want to skip the meal, take the brood to Plaza Garibaldi, an outdoor employment center. Here, the brightly costumed strolling musicians, looking like urban cowboys in their spangled sombreros, await a summons to woo a young lady or perform at an impromptu party. You can listen as they play fetching melodies, or tip them to perform a special request for you (count on about US$10 per song.) Note that the square, long frequented by pickpockets, has been renovated and security added, but it's best to remain alert.
Dear Reader: This page may contain affiliate links which may earn a commission if you click through and make a purchase. Our independent journalism is not influenced by any advertiser or commercial initiative unless it is clearly marked as sponsored content. As travel products change, please be sure to reconfirm all details and stay up to date with current events to ensure a safe and successful trip.
---