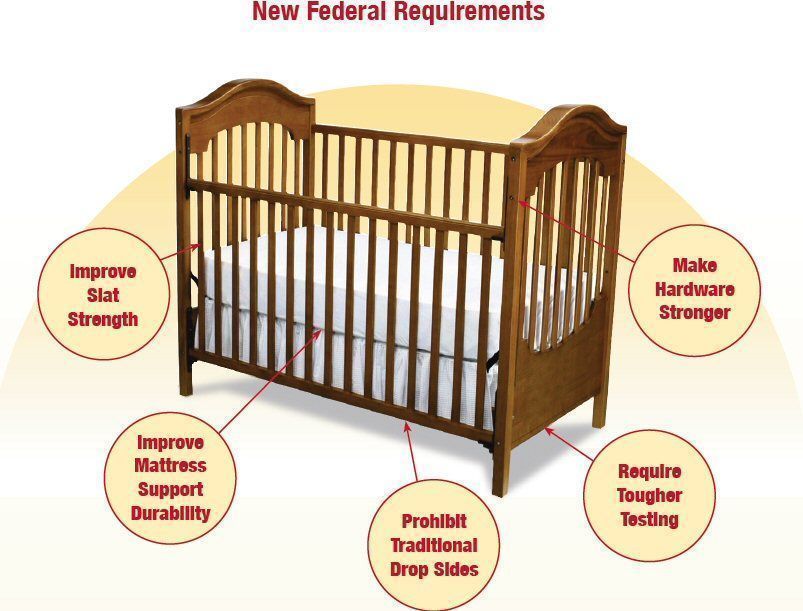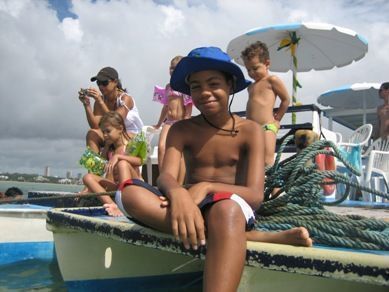 By serving tiny travelers and their parents from coast to coast, baby gear rental companies know what babies and toddlers need to travel in comfort and style, so take advantage of them and save on checked baggage fees.

Why Renting Baby Gear Saves Stress & Money
Ensuring that baby's needs are met for a trip, it's easy to reach your limit – before you know it, the trunk is full or you're exceeding airline baggage regulations. There may not be room for a stroller, crib, or playpen, let alone the swing, gate, potty seat, or extra toys. Besides baby's comfort, her safety is another travel consideration.
When they first began site inspections, the Consumer Products Safety Commission, in conjunction with the National SAFE KIDS Campaign, found unsafe cribs and play yards in 80% of hotels and motels visited. Even though many hotel chains updated their baby equipment after a 2012 government mandate, the CPSC reports that even a favorite company like IKEA had more than 300,000 crib mattresses recalled because they did not fit crib frames safely. Fortunately, you have safe new baby and toddler gear available in most regions you travel, for reasonable rental rates.
Nationwide Baby Equipment Rental Agencies
Many vacation destinations now offer rentals of up-to-date, safety-checked baby supplies, delivered upon arrival by local vendors. These great services offer a jumpstart on arrangements to make trip-planning less stressful.
Perhaps the largest, Baby's Away (800/571-0077) is a baby supply rental franchise operating in 28 states with over 80 locations nationwide. Locations deliver equipment straight to customers' accommodations, in house or at a hotel. The franchise's website is where your order is taken, and then a local vendor will fulfill your request and offer tips — usually quite useful advice since the company's been in business since 1991.
Babies Getaway (844/795-1539) services every state except Alaska and Hawaii with a wide selection of gear, including strollers, cribs, car seats, pack and play's or anything else to make your stay away from home more comfortable. Carrying recognized labels such as Bugaboo, Uppa Baby, and Mountain Buggy, they promise 24/7 service and free delivery with minimum two days' notice on orders over $100. Ordering is easy online, coupons are available, and a chat window makes it quick to ask questions.
Traveling with your baby to a major city or resort area? Traveling Baby (800/304-4866) delivers high quality equipment that meets all current safety standards straight to your hotel, relative's home, or even the airport if you're going to someplace really remote. After meeting great success in providing strollers at Disneyland, then renting a large selection of new and stylish gear in Los Angeles, they have expanded to more than 60 destinations around the US ranging from Colorado to Washington DC to Puerto Rico.
JetSetBabies (888/571-0800) is a baby product delivery service which ships baby food, diapers and toiletries to a destination in advance of your arrival. Products in a wide variety of brands can be ordered through their website. JetSetBabies works with Wyndham Hotels & Resorts as well as Joie de Vivre Hotels to supply the needs of younger traveling guests.

Regional Baby Gear Rental Agencies Cater to Popular Resorts
There are many (literally) mom n'pop businesses that can serve your needs equally well as the big agencies, often at lesser cost. Check out your destination's Chamber of Commerce if we haven't listed one to meet your needs, or add your favorite local baby gear supplier in our Comments field below.
Arizona
In the Phoenix and Scottsdale region of Arizona where golfers love to take their babies, contact Anything For Baby (480/515-9783 or 877/515-9783). They will package all the essentials — the top name brand crib, car seat, high chair, stroller, as well as accessory items of your choice — for a competitive weekly rate with free delivery. Best yet, they rent electric breast pumps.
Florida
Serving south Florida is Baby Borrow Rentals (954/489-0083), whose large showroom stocks a variety of useful furniture, gear and fun toys — all safety inspected, cleaned and santized. We love their motto: "We deliver everything but the baby" and for 35 years, they have, to Miami-Dade, Broward and Palm Beach Counties.
Based near the Palm Beach Airport for more than 30 years, A Baby's Choice serves residents, visitors and many hotels from Miami to Port Saint Lucie with an inventory of almost 1,000 sleeping items, playpens and over 600 folding and rollaway beds of all sizes with linen packages.
Vacationers to the Florida Panhandle will welcome the services of Babies-n-Town (850/267-2346 or 800/294-6388), whose rental items are certified safe by trade associations. Top of the line items range from high chairs to cribs and strollers (including jogging strollers), and other basic baby gear. Rental bicycles are available for both kids and adults (including those toting toddlers), all of which come with free helmets. Rentals are stored locally, packaged on a weekly basis, delivered and set up in your accommodations in Bay, Walton, or Okaloosa counties before you arrive, so all you have to do is relax.
Massachusetts
Visitors to Cape Cod, Massachusetts can check out Auntie Vi's Cape Cod Rentals (508/548-4075, 877/263-8899)), a long-time supplier of essentials such as linens and towels, in addition to infant gear, jogging strollers, humidifiers and other kids' essentials. Reserved items are delivered to your house, condo or hotel and if you're dissatisfied with any products, they are replaced within 24 hours.
Mid Atlantic Region
For visitors to Washington DC; Baltimore, Maryland; upstate New York and New York City (3 day rental minimum); or the Wilmington, North Carolina resort area, Breezy Baby Travel Company (877/273-3994) features a wide variety of baby equipment and accessories. Breezy Baby delivers to and picks up from hotels, resorts, residences, and major airports.
Travelers to the Jersey Shore can contact Coastal Baby Rentals (732/272-6804), started by a mom who wished a service like hers existed when she began to travel with her infant daughter. Now grown up, they cover a lot of the fun Jersey Shore with great products including fixed rail cribs with ultra-pedic crib mattresses, toddler beds, joggers, car seats, high chairs, beach gear, bed rails, toys and much more. Note the northern Shore areas are only serviced between Memorial Day and Labor Day.
Texas
Bring The Baby (866/355-4457 or 469/569-2707) is a Dallas and surrounding areas rental service started by a former travel agent. They offer full-size cribs, port-a-cribs, strollers, high chairs, carseats, scooters and helmets, safety and baby-proofing items, name brand bouncy seats and more, all sanitized and ready to go.
Canada Baby Gear Rental Agencies
We certainly haven't found every baby gear rental service in Canada, but here's a start.
Planning a trip to Big White, or within Kelowna, Okanagan region of British Columbia? Tiny Tourist (250/868-2042) welcomes visitors from around Canada, the US and other international locations by offering free pick up, set up and delivery of everything from baby backpacks to cribs, potty seats, strollers and toys for infants and toddlers. Their premium items are cleaned, sanitized, and inspected after every rental, and Tiny Tourist will try to accommodate special requests for items not on their list.
Baby on the Move (877/572-2229), based in Red Deer, Alberta helps make a trip to the Canadian Rockies a breeze. Their shop sells baby carriers from Tula and Chimparoo, and you can inquire from them about rental cribs, strollers, car seats and other essentials.

International Baby Equipment Rental Agencies
Heading to the Caribbean Islands? Visitors to Barbados can rent all their baby equipment from Baby Gear Hire (+1 246/826-4327). In addition to cribs, high chairs and other necessities, this company also provides services such as babysitting and shopping for baby's necessities (diapers, formula, food, toiletries, etc.) to make your vacation even easier. Download their brochure, order and sit back.
If you're going further afield to the UK or Europe, you may be able to arrange to have all your baby's supplies delivered by a local service. Check out the Baby Equipment Hirers Association website and its directory of geographically sorted members. These member companies agree to abide by the safety standards of the organization, which also lists companies in Canary Islands, Cyprus, Dubai, France, Spain, Portugal and the U.S. among its members.
London Baby Equipment Hire Company delivers rental pushchairs, nappies, baby food and toddler essentials in the London area, and is sister company to Holiday Buggies, based in the South West of England. The Baby Loft is another U.K. agency that delivers equipment to passengers arriving at England's Heathrow, Gatwick, Stansted, Birmingham and Midlands airports. If you're traveling the British Midlands specifically, the family-run Renting 4 Rascals (+44 07872 921 415) can supply anything you need in the standard high chair, booster seat, crib line as well as thoughtful items like soft play items and floor mats.
Don't forget, if none of these fine services work for you, ask your hosts (relatives, friends, or hotel concierge) to give you phone numbers for a local party supply company. Often, you can rent baby gear and car seats that meet current safety standards from them.

Dear Reader: This page may contain affiliate links which may earn a commission if you click through and make a purchase. Our independent journalism is not influenced by any advertiser or commercial initiative unless it is clearly marked as sponsored content. As travel products change, please be sure to reconfirm all details and stay up to date with current events to ensure a safe and successful trip.
---