Tis the season for gratitude, and we're grateful for the give back gifts that offer sustainable options to help others, support good causes and let us skip long lines.
Put one of these give back gifts on your holiday list. Accelerate the journey towards a more sustainable future this holiday season.
Fund Wildlife Conservation around the World
Explore opportunities to help protect endangered animals with the World Wildlife Fund. In addition to research, they sell wonderful gifts that give back. For $60 and up, your family funds a Symbolic Adoption that helps conserve an elephant, polar bear, tiger, orca, panda, snow leopard or other species.
A friend whose daughter is in love with snowy owls discovered that the Sierra Club offers snowy owls and bison among their collection of animals ($49 and up). Discover your own adoptable tarantula or honey bee. Their gray wolves, who lost their Endangered Species Act protections under the Trump administration, are again under attack. Plush versions of endangered animals are among the top sellers.
Did you know the koala joined the Endangered Species List in 2022? This tragedy occured due to the animals' increasing loss of habitat, disease, injury or attack. Fortunately, Koala Conservation Australia Limited of New South Wales rehabilitates these cute animals when they're found sick or injured. They release them into the wild once they are able to take care of themselves. Their Adopt-A-Wild-Koala e-program starts at A$50. Donate a bit more (A$70 or A$80 for overseas families) to receive a story about your specifically chosen koala, a booklet about koalas and more, shipped internationally. Adoption money helps treat and rehabilitate them.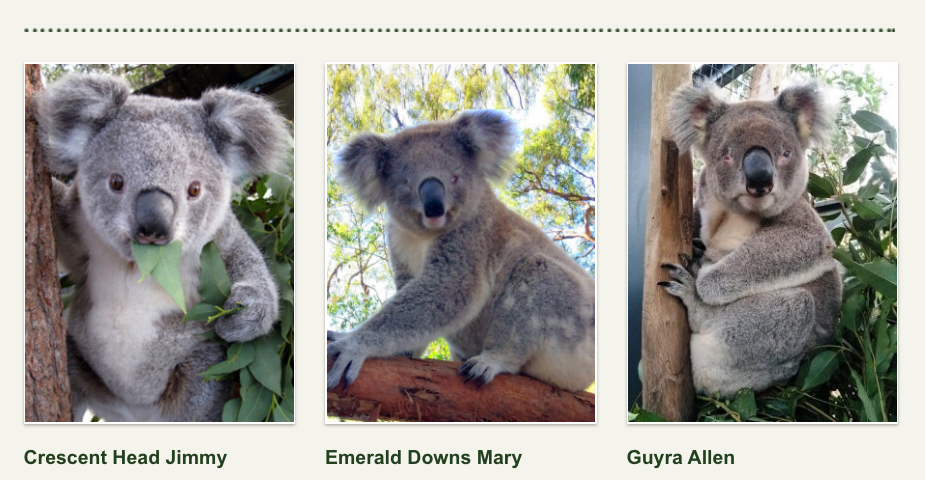 Give Back Gift to the Oceans
Adopt a sea turtle or manatee — or an Orca, for those who think big. It's the ideal gift that gives back to marinelife lovers and the world's oceans. The non-profit organizations that raise money by selling symbolic adoptions run many real life events and educational programs year round.
Why not Adopt-A-Manatee for just $25? Save the Manatee, for example, also promotes sustainable and eco-tourism events around central Florida. At many of their programs, see the creatures up close. You may event meet your adoptee.
Adopt-A-Sea Turtle gifts animal lovers with a personalized Adoption kit and plush toy ($56) from the Sea Turtle Conservancy. Once adopted, follow the turtles they are tracking by satellite. Plus, teens may be interested in opportunities to volunteer in Costa Rica or Panama as a research assistant. The STC has done this important work for more than 50 years.
Washington state's Adopt-an-Orca program is run by the Whale Museum in Friday Harbor, San Juan Islands. Select the Orca of your choosing from the three pods living offshore. Invest $35 and up per year to find out how they're doing and learn much more about this unusual breed. Contributors get 10% off online at their gift shop if you need a more tangible token of this conservation effort.
Support People's Lives with Gifts that Give Back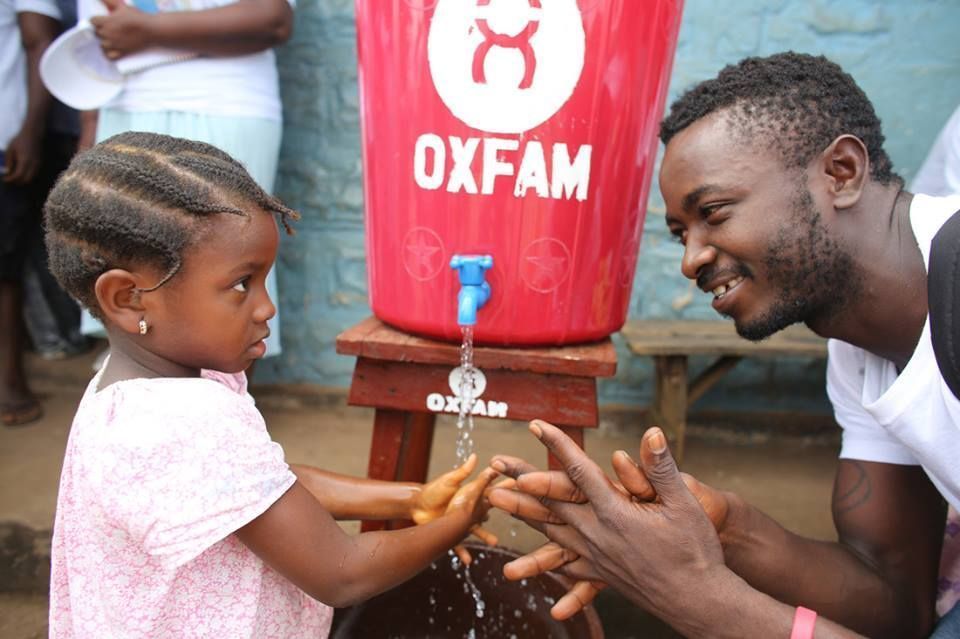 Support many nonprofit groups whose work represents an incredible give back gift for all ages. Recipients say that even a greeting card with a powerful story is well worth receiving.
Oxfam America is a nonprofit organization committed to ending the injustice of poverty. At Oxfam, make a donation to fund the purchase of any number of items. Your $50 gift provides a dignity kit with sanitary supplies for a woman or girl. For $180, help sustain a whole family through a month of economic hardship. A donation of $510 can fund a cash-for-work program for six months and your recipient receives an e-card describing the contribution.
Heifer International is charitable organization focussed on supporting people in need around the world. Their online holiday marketplace is also full of hand-crafted ornaments and toys (from $15) and sustainably farmed items. Hear moving stories about heifers ($500) that helped families build new houses, sheep ($120) that provided warm coats for children in winter, and a flock of chickens ($20) that fed them. Partial contributions from $10 and up are pooled with others to fulfill these needed gift items and to support educational programs in lesser developed regions.
Kids to Kids Direct Giving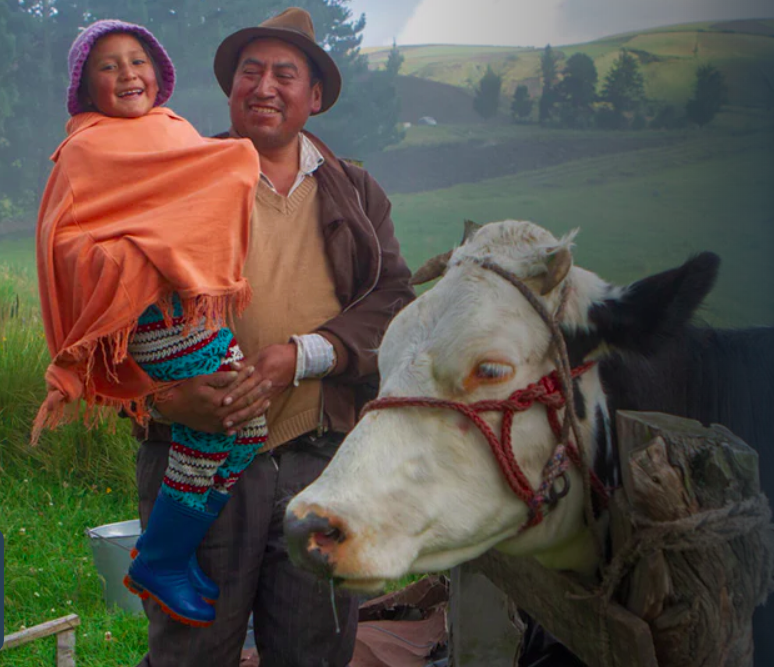 Help your child give a gift to another child through Save the Children, for an incredible bonding moment. Choose from an online catalogue of 'gifts' ranging from $15 (one soccer ball) to $1,000 (delivery of a truckful of clean water) or $6,248 to build a new community center. This is one charity where you can focus your donations on relief and emergency funding, at home or overseas, at a time when global crises never seem to end.
Support many other worthwhile groups in person by signing up your family for a volunteer vacation next year. Read our "How to Volunteer" guide before planning that special trip.
Give Back Sites & Auctions for Good
Want to give back with your child through a family donation? Among many sites out there, the education-focused DonorsChoose.org allows families to pick what type of school project, field trip, sports team, activity or need they want to support. Search together through the collection of actual requests made by teachers around the United States.
To raise money for a variety of causes, upcoming projects, and non-profits, the online auctioneers at Bidding For Good can't be beat. Schools, youth groups and other non-profits use their Commerce for Charity system to upload their donated Major League Baseball tickets, Paris walking tours or Amazon gift cards so everyone can take part in the worthwhile bidding process. Buy something for a cause.
Don't use this holiday to give another unwanted gift that will soon be forgotten. Instead, help a good cause and let your child (or your nanny, or your neighbor, or your boss) take part in a kinder world.
Dear Reader: This page may contain affiliate links which may earn a commission if you click through and make a purchase. Our independent journalism is not influenced by any advertiser or commercial initiative unless it is clearly marked as sponsored content. As travel products change, please be sure to reconfirm all details and stay up to date with current events to ensure a safe and successful trip.
---