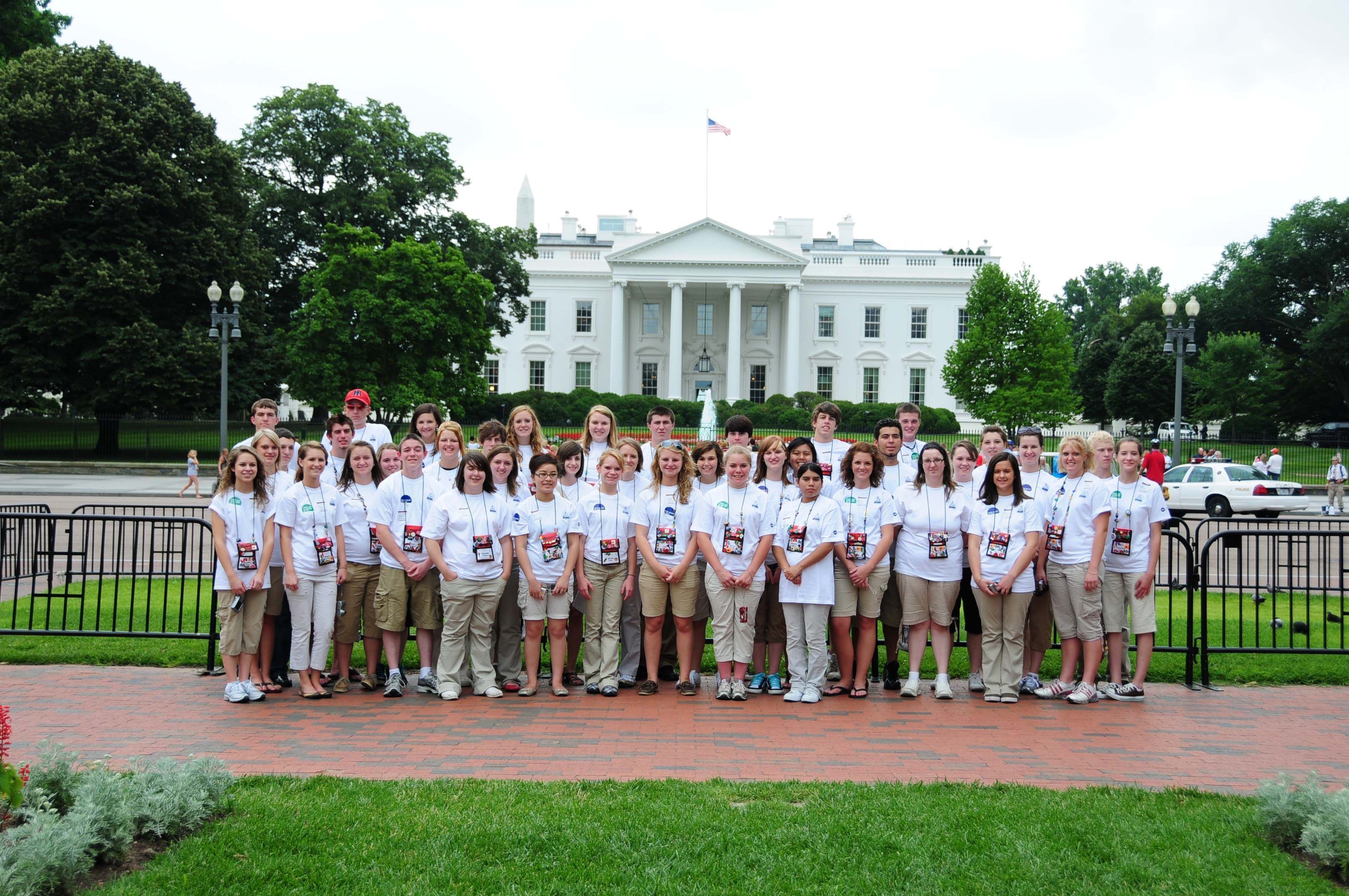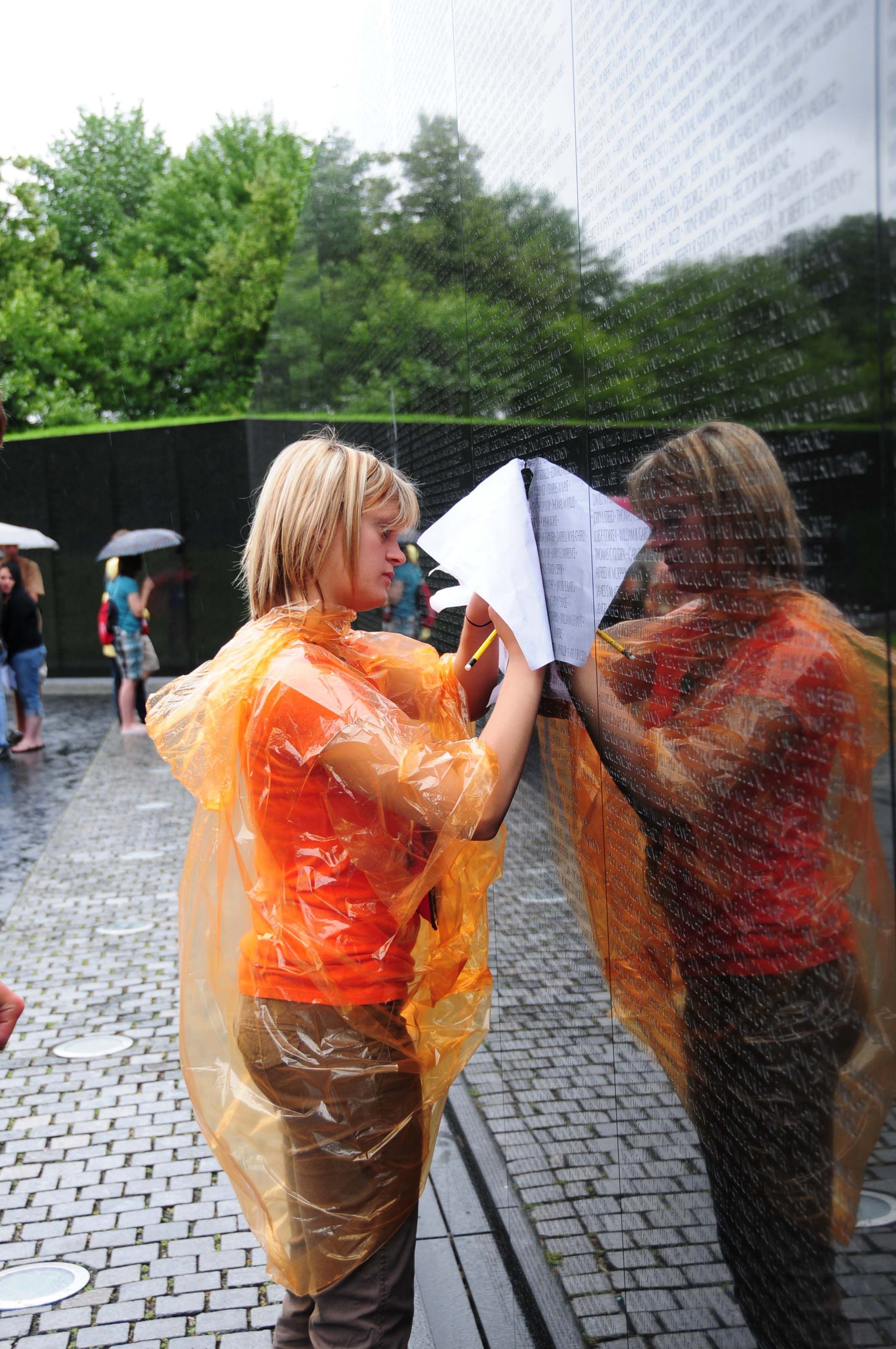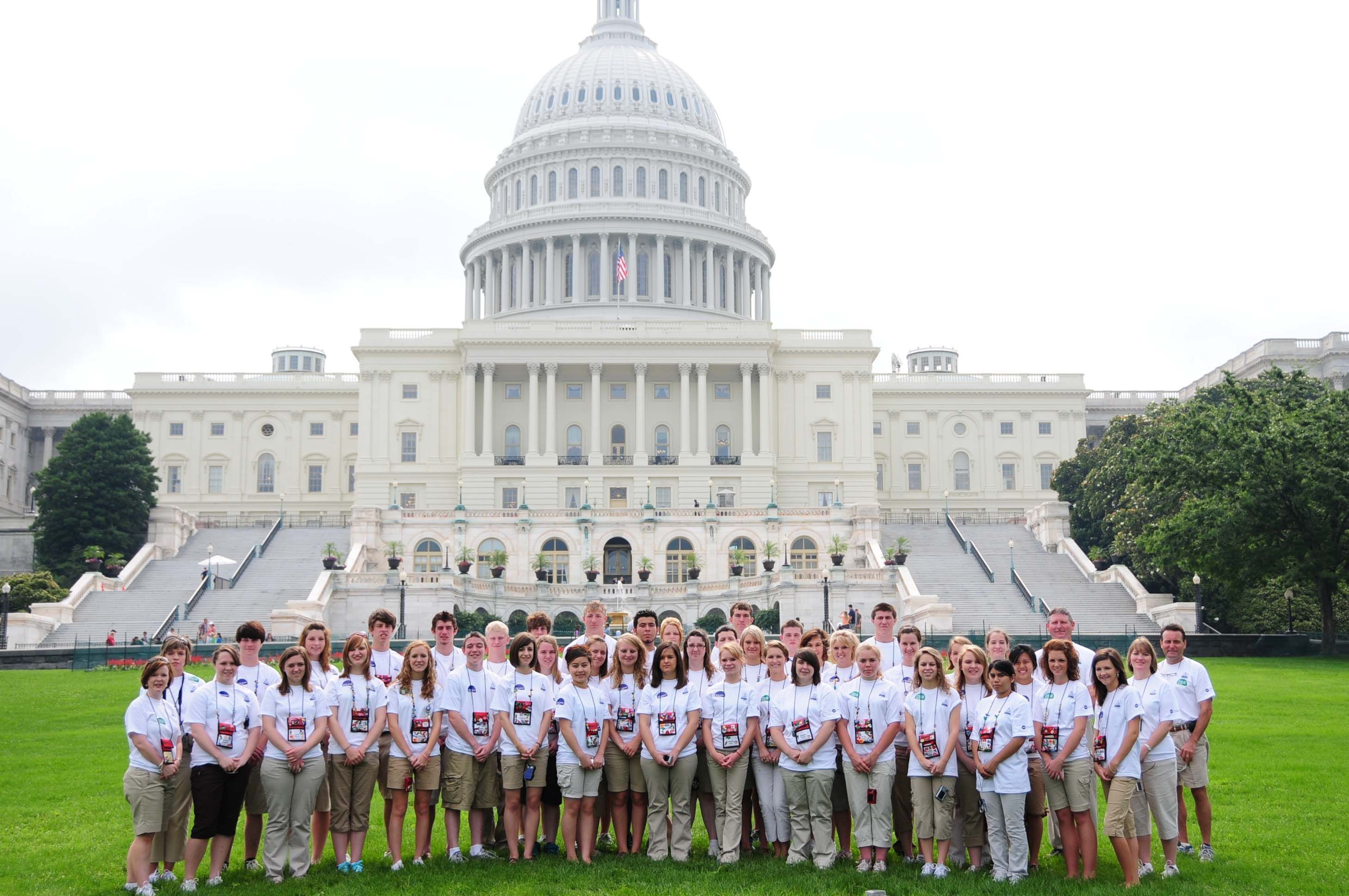 Wherein the author, a city dweller, communes with ice canyons, snowshoes, and civilized travel amidst freezing temperatures in one of the most magnificent parts of North America….
Ah winter! The bane of one's existence if you live in the northeast — rain, fog, hail, wind…and snow. All the ingredients for slipping, sliding, and making those dark winter days and darker nights seemingly worse than they are. Just the perfect reason and season to head to more equatorial climes; beaches with sun and sand, oceans, cabanas, all the trappings of a victory over the elements…or is it?
Having succumbed to such notions during a previous February with a cruise to the Southern Caribbean, this time around, I decided to tilt the elements northward to a rendezvous with exotic activities such as snowshoeing and ice-canyon climbing. Traveling on a rolling hotel with perfect temperatures in duvet-covered beds, with food and drink to keep old and young ones alike sated seemed a perfect adventure.
It was the ideal assignment — Western Canada in the winter. Warm beaches were to remain a long way from where I was going. After connecting flights from a sunny 65° F New Orleans, I arrived in Vancouver, where the skies were gray, but the airport was pulsing with mid-winter activity. After the usual scramble through immigration and baggage claim, a cab took me downtown to one of my favorite cities in North America, teeming with life, art and culture.
All Aboard in Vancouver
This was to be the start of one of the most incredible rail voyages in the world. The train? The Canadian, operated by VIA Rail, Canada's National Rail Passenger System. One of a fleet that ably serves Canada from coast to coast, The Canadian is the premier train in the network, whose equipment was built in the heyday of streamlined passenger trains during the 1950s. Unlike its cousins in the United States which are no longer in regular service, the rebuilt Canadian soldiers on nobly, defiant of age and mechanical ups and downs, assisted by a complete rebuilding a few years ago.
The station in Vancouver seemed tired, and perhaps not as tidy as Canada's usual enterprises. But the lounge was convivial, with snacks and hot beverages awaiting the First Class passengers on the train, making it the perfect meeting ground for a pre-voyage toast to the efficiency of the Dominion of Canada. Although our departure was scheduled for the late afternoon, The Canadian's schedule has since been adjusted for an 8:30pm departure from Vancouver, perfect for an extra few hours to sample all available to you (and maybe a boon for parents trying to get their children to sleep en route). With a slight and effortless releasing of the brakes, we were off!
With two diesels and eight cars, this self-contained world had it all. There were sleeping accommodations with shower facilities, dining cars, snack cars, coaches, and the unique dome-observation car where all could sit in luxury and see where we were coming from and going to (at the same time) certainly a unique feeling in the annals of transportation.
En Route to Jasper
While I would love to say that the train approached a 120-mile-per-hour mark, The Canadian is a comfortable train, not a speedy one. There is no comparison to leaving the urban metropolises of Montreal and Toronto. Departing Vancouver, The Canadian scenically hugs the Fraser River for quite a while. About an hour out, we sped up, but had to slow down again through the steep grades up and down the mountains until Jasper, a considerable distance of about 530 miles.
Coupled with fighting gravity uphill, the right-of-way follows the meandering riverbeds, so there are many curves to navigate. Observing from the dome cars (a regular dome car for coach passengers, and the dome-observation for sleeping car occupants), makes you appreciative of the engineers who laid out this route many years ago.
---
Dining and Sleeping in 1st Class Comfort
If all of this scenery-watching makes you hungry, the dining car, a noble tradition whose roots stretch back to the 19th century, ably satisfies those cravings. While 21st century economics dictate that most foods are not prepared on-board, the dishes served are comparable, if not superior, to airline international first-class fare. From pasta to salmon to steak, there is a choice for all.

Most little diner/travelers will be quite content to watch the world go by, and as the last morsel of food is consumed, the steady motion of the train will lull all but the most-finicky travelers to the well-appointed bedrooms. Complete with sink and toilet (the shower is down the hall), the bed or beds (depending on how many there are in the compartment — think two adults, or possibly two adults and a small child), covered by cozy duvets, are comfortable and warm.
While The Canadian speeds on through the night, and the winter temperatures dip, you are tucked in to VIA's most comfortable manner of travel. Much will happen tomorrow, but sleep comes easily as the faint registers of the locomotive horns announce our onward passage through Southwestern British Columbia.
Bear in mind that with the new schedule, your arrival in Jasper will be in the later afternoon, in time for dinner. A lot of scenery that I missed in the darkness will be more visible in the morning and the afternoon prior to arrival.
Mountain Winter Paradise: The Canadian Rockies
Dawn broke in the middle of the Canadian Rockies. Following my usual tradition of seeking the ultimate viewing place in a moving vehicle, I greeted the dawn ensconced in my dome car seat, sipping a bracing cup of coffee, as we traveled mostly uphill (still). We rode along 13,000-foot-high Mt. Robson, through passes and valleys, zipping effortlessly past very frozen lakes. The temperature? Cold!!! But after a delicious hot breakfast, all of us in the group were raring to go.
About mid-day, after crossing the British Columbia/Alberta border, we arrived at Jasper. The rather compact town offers some urban amenities, laid out pretty much along the railroad line from Vancouver. While we waited for our transfer, the station was warm and cozy, an in-demand feature for winter cold. Almost as in "Cinderella," our van showed up and whisked us away to the ball, er….luxury resort.
In 10 minutes, we were there. And what a resort! The Fairmont Jasper Park Lodge leaves little to be desired by anyone, young or not so young. With a legacy of lodging dating back to 1915, this over 400-room and suite property should be on every family's list of top ten places to visit. All sorts of family-friendly winter activities, including cross-country and downhill skiing, snowshoeing, sledding, skating and whatever else you can think of that involved snow and cold (and ice!) are available. Oh, and the outdoor pool, open all year, is heated.
After check-in and lunch at Emerald, located near a warm fireplace in the lobby, we were on our way to the activity of the afternoon — Ice Canyon Climbing. Led by our guide, Nate, of the Jasper Adventure Centre, we were off in another van to our venue, Maligne Lake Canyon, close to the Lodge, but far from its comforts. Maligne Lake, formed 160 million years ago, is approximately 14-miles- long and over a mile high in altitude. Coincidentally, it was discovered in 1908, the same year the railway opened through Jasper.
Ice climbing is not as fearsome as it seems, in fact, the minimum age is 6-years-old. Although you are provided with boots and cleats, you need to dress in layers, which is always important in extreme temperatures. The climb itself is not completely strenuous, although slippery in spots. Once you are on the water (er ice) surface, it is completely level, and as you walk further into the canyon, the cliffs start growing taller, reaching the height of small buildings about halfway along the 2-1/2-mile trek.
Toward the end of the journey you take a short climb up the path, back to the parking lot. Once the spring thaw occurs, the river that you are treading on becomes the raging Maligne River. But, in the still of winter, the Canyon is still, only the muffled sounds of voices accentuating the calm; a quite unusual family experience and something that should not be missed on your Jasper visit.
---
Tucked In at the Jasper Park Lodge
After a chilling walk, some time spent in the rooms was in order. The accommodations are appointed with all the conveniences of home. An added feature is that many of the rooms have views of Lake Beauvert, resting in its icy glory. No matter where we live, taking in a view of mountains across a lake brings a bit of serenity to our over-stressed lives. There are many different styles of rooms and suites available at the JPL, all priced according to location. While the resort is a splurge, there is only one Jasper Park Lodge!
Then there were the meals. Breakfast is available at the main lodge, or you can partake of room service. If you have late risers in your group, the idea of warm oatmeal with some freshly baked pastries and a hot beverage is likely to get everyone off to a good start. Lunch at Emerald, finished off by some especially delicious hot chocolate, was almost a religious experience.
Dinner is served here too, as well as at The Moose's Nook. Sadly, Bullwinkle is not in residence, but if your children are comfortable in an elegant setting, this restaurant will be the place for a fancy dinner (no elaborate clothes, this is a casual resort!) Our group was fortunate to dine here and found the food well-prepared and delicious. The menu included Bison Tenderloin, which has a similar taste to steak, but is healthier. This restaurant is not for every family dinner, but something to consider for a special meal.
Skiing, Snow-Shoeing and Frozen Lakes
All this wonderfully prepared food needs to be consumed, and calories burned off in a rapid fashion. While some of us went skiing at Marmot Basin, close by to JPL, a few of us elected to go snow-shoeing. Visions of thick, furry, fur-lined parkas and ovoid-shaped tennis-rackety things danced into mind, along with polar bears, igloos, and people ice fishing all over the landscape. But this was, at best, fiction. The tennis rackets morphed into metallic cleats over your boots, the furry parka became the down jacket I had brought with me, the polar bears, a thousand miles away, and the ice fishermen and women back at Lake Wobegon, far across the border. There wasn't one igloo!
The Jasper Adventure Centre once again came to our aid, complete with guide, van and descriptive narration on the way to Pyramid Lake. For novices, it was a good beginning objective. About 2 miles long by 3/8 mile wide, it is big enough (but not overwhelming) for a tromp. Framed on one side by 9,000-foot-high Pyramid Mountain, this 3,900-foot-high stomping ground, was, in the winter, quite beautiful, and totally quiet. Without the usual noises of a modern society, this part of Jasper National Park was simply magnificent. While the idea of walking on frozen water, which this was, seemed easy, it was a lot of work lifting your feet with the cleats lodging in the ice. But, as we tromped out towards the middle of the lake, a mental nature lesson took hold, and just to enjoy all the splendor was its own great reward. Again, children are welcome, but this is a fairly active endeavor, and, if you are in the middle of the lake, it's at least 30 minutes away from the van. Keep that in mind when you decide to, er, follow in my tracks.

Other activities range from ice skating to snow biking, so there is a lot for any family to do. The township of Jasper is host to a number of stores and restaurants that cater to the lodgings and resorts nearby, and while not exactly a shopping paradise, it is compact and easy to walk around in. By law, the township cannot exceed a certain population, so no scenes of urban development here, no huge traffic jams, no mega malls, just a town with fantastic views in every direction, literally hundreds of miles from the nearest big city.
In our case, that city was Edmonton, Alberta, the sixth largest in Canada, where over 1,000,000 people live about as far north as Copenhagen, Denmark. So, forsaking a bus or van, and with the nearest airport in Edmonton, it was back on The Canadian for this 225 mile journey (about the distance from New York to Washington DC). Although not speedy at 5 1/2 hours, this trip is another scenic journey.
Homeward Bound: East on The Canadian
Traveling through the east end of Jasper National Park, the line twists and turns around lakes and mountains, with few roads in evidence, and no habitation to speak of. If you are used to mass transit of any kind, this is its antithesis. Instead of commuters waiting on a platform for the 7:16am train, you see mountain goats as if posing for your camera on high ground, watching the passing train below them. When the train leaves Jasper National Park about an hour east of Jasper, the land flattens out a bit, the speed becomes a little faster, and small communities flash by occasionally.
Inside the train, encased in a warm rolling town of its own, a meal in the diner was a must. With a completely different menu, Canadian specialties from Atlantic to Pacific were served amidst the ever-changing view along the railroad tracks. The scene differed from most train travel; the factories, huge high rises, limited access highways and traffic were replaced for the most part by long stretches of wilderness, punctuated by a town here and there. Occasionally, there would be an unscheduled halt while we waited for a long freight to pass, providing a more intimate look at the Albertan landscape. Certainly not as scenic as Jasper, but gives pause to wonder why anyone would want to live in a desolate snow scape.
My resolution at the end of this trip was to re-visit Jasper again, sometime very soon, when winter rages, and a cup of hot chocolate, served at Emerald, or in a hut after a canyon climb, or in a warm dining car on a train traveling on a very cold day, seems like the penultimate seasonal treat.
Dear Reader: This page may contain affiliate links which may earn a commission if you click through and make a purchase. Our independent journalism is not influenced by any advertiser or commercial initiative unless it is clearly marked as sponsored content. As travel products change, please be sure to reconfirm all details and stay up to date with current events to ensure a safe and successful trip.
---