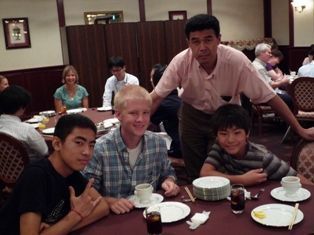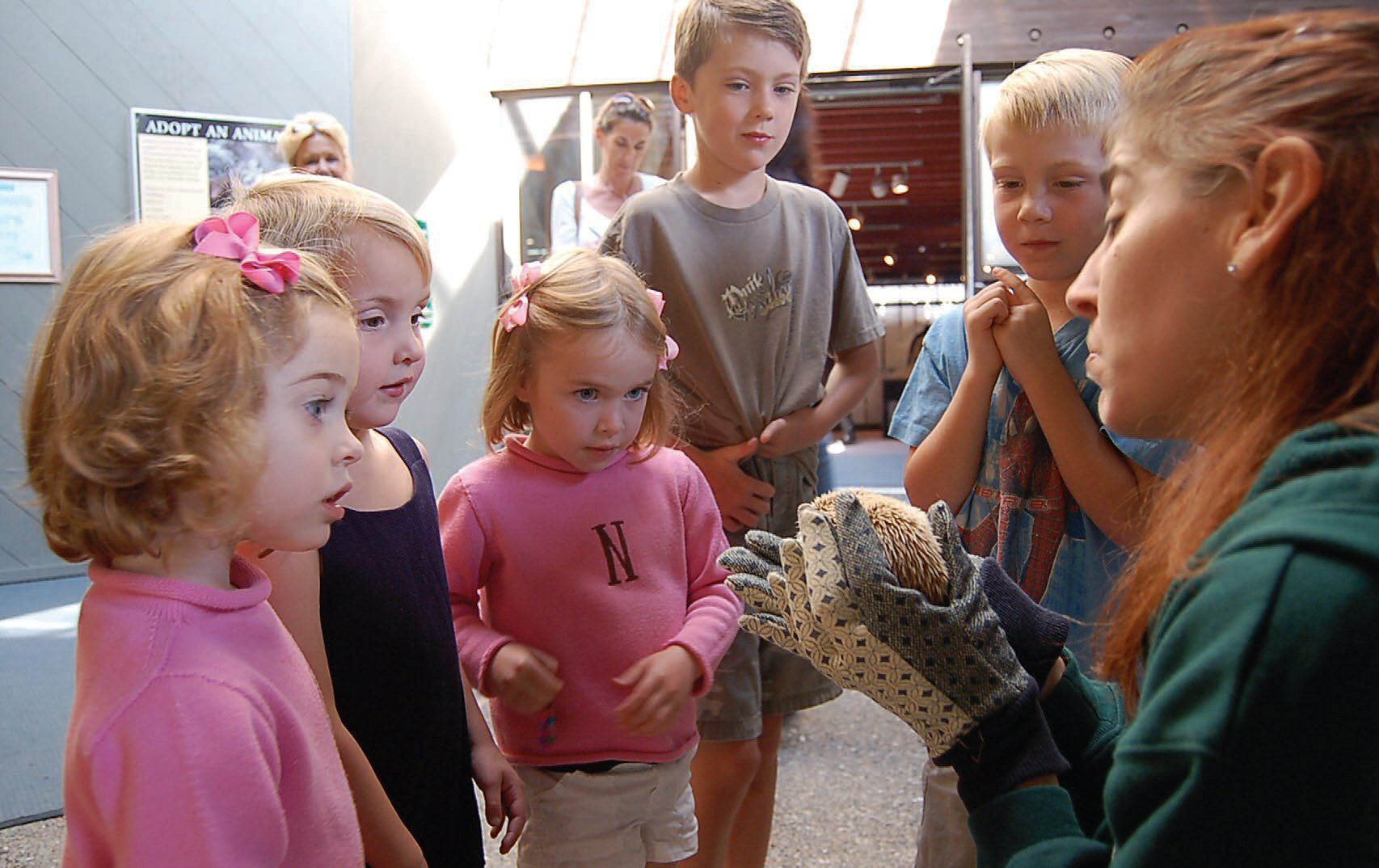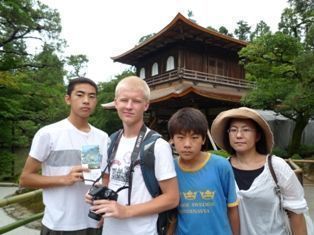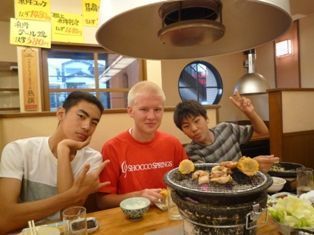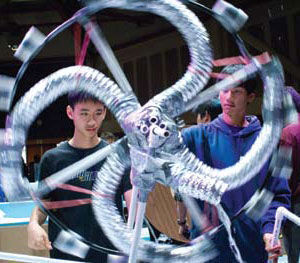 The high-tech area around San Jose and San Francisco offers exploration and discovery on your next great family vacation.
In a way, a visit to a museum makes everyone a child again. The discovery of new things and the opportunity to explore the unknown encourages youthful wonder and curiosity. While the word 'museum' brings to mind quiet hallways and 'Do Not Touch' signs, children's museums are geared towards the younger crowd with age-appropriate exhibits and activities that bring science, math, art and history to life.
Silicon Valley is home to several popular children's museums that take pride in providing a fun and educational experience no matter what the focus. Whether your family lives in the area, or is visiting, spend an afternoon at one of these museums, and who knows what you'll discover.
 
Children's Discovery Museum
180 Woz Way
San Jose, CA 95110
408/298-5437
Hands-on exploration of their environment in a safe, age-appropriate setting is a wonderful way to develop young children's interest in the world around them. The Children's Discovery Museum of San Jose invites kids of all ages to do just that by teaching important lessons in math, art and science, while still allowing kids to be kids.
One favorite exhibit for children under five, The Wonder Cabinet, provides hands-on activities that focus on their cognitive, social and emotional development.  Toddlers and pre-schoolers enjoy puppet play, storytime, crawl spaces and environments like the Paint Wall, where children are encouraged to experiment with different brush strokes and mixing colors of paint. Numerous little handprints mark the wall in a rainbow of color and spark children's imaginations.
There are plenty of other interactive exhibits and play areas for children of all ages. Favorites include the WaterWay water play and learning area and Bubblogna, where children learn about the properties of bubbles through play and experimentation.
If you're feeling hungry after all the fun, head to Rainbow Pizza and Market. Principles of healthy eating are incorporated into the creation of a delicious meal. Visitors can select fresh vegetables in the Market and create their own unique, healthy pizza.
Coyote Point Museum
1651 Coyote Point Drive
San Mateo, CA  94401
650/342-7755
Located in Coyote Point Park near the bay lands in San Mateo, the Coyote Point Museum features exhibits and activities to introduce visitors to local wildlife and promote environmental awareness.  Over 50 California native animals, including bobcats, snakes and coyotes, live at the Museum which also offers Discovery classes as well as the annual summer Camp Coyote to provide young children with an opportunity to explore the wonders of Mother Nature.
The recently refurbished walk-through Aviary allows visitors to interact with four dozen native California bird species in their natural habitats. And, the Honeybee Exhibition lets visitors to walk through an enlarged honeycomb and learn about the business of beekeeping while getting up close and personal with the busy insects in a live beehive.
If you can get there early, don't miss the River Otter Feeding at 12:30pm daily. Your family will love watching these adorable critters splash and play underwater through the clear windows of the tank. 
Rosicrucian Egyptian Museum and Planetarium
1664 Park Avenue
San Jose, CA  95191
408/947-3636
This facility brings the mysteries of ancient Egypt to an otherwise calm, inconspicuous neighborhood in San Jose. All those history lessons in school come to life when students explore the museum artifacts of the ancient Egyptian civilization. Visitors will learn about daily Egyptian life and religious rituals by seeing the same objects that were used by people thousands of years ago in a culture halfway across the world. The museum's extensive collection includes jewelry, statues, tools, amulets and mummies.
A full-scale replica of King Khnumhotep's Tomb is sure to impress parents and children alike. The tomb has been the museum's most popular feature since it was built in 1935. The two life-size rooms are covered in hieroglyphic symbols copied from tombs uncovered in the hills near Ben Hasan, Egypt.
If you would like to sit down and rest after walking through the galleries, take in a show at the Rosicrucian Planetarium located next door to the museum which screens the film "Mythraic Mysteries" every afternoon at 2:00pm and again at 3:30pm on Saturday and Sunday. In the film Dr. David Ulsaney introduces viewers to the ancient Roman cult of Mithraism and the theories concerning their cryptic writings. Admission to the Planetarium is included with the museum ticket.
Tech Museum of Innovation
201 S. Market Street
San Jose, CA  95113
408/294-8324
If futuristic science is your thing, the Tech is the place to be. It's geared more towards older children than the Discovery Museum, but it is every bit as fun and interactive. Numerous programs and exhibits are constantly waiting to be explored at the Tech and there is always something new to see.
The Virtual Test Zone is a dream-come-true for the young techie in your family. Cutting-edge virtual technology is displayed through interactive exhibits such as the Wall of Musical Buttons. In this exhibit visitors can press huge musical notes that light up the wall and play with the different sounds they create. Other exhibits highlight robot technology, biotechnology and microchip development.
Anyone who has ever pondered the universal question: Are We Alone? will enjoy To Infinity And Beyond. See photos from the Hubble Space Telescope and listen for signs of intelligent life in the universe by scanning radio frequencies. Space is the final frontier and technology has allowed us to learn more and more about our place in the cosmos.
NASA Ames Exploration Center
NASA Ames Research Center
Moffett Field, CA 94035
650/604-6274
There's a lot to learn about the universe we live in, and at the NASA Ames Exploration Center children can learn all about what's 'out there.' Interactive displays and items from actual space missions will allow you to experience the galaxy beyond the little we see here on Earth. If your child shows an interest in space, this would be a great place to take them. The Exploration Center frequently hosts special events and lectures so check out their online calendar to see what's coming up.
The Immersive Theatre is a popular feature at the Center. Panoramic shots of other planets taken by space rovers and videos of the Mars mission will impress anyone who's ever looked at fuzzy images of planets through a telescope. The 14-foot high-resolution screen provides viewers with an amazingly detailed tour of our neighboring planets here in the Milky Way Galaxy.
Another can't-miss display — one that proves the moon is not made of cheese nor does a giant rabbit live there — is the Moon Rock. This rock is a sample from the Moon's Hadley-Apennine region, collected by the crew of Apollo 15.  Or, check out the topographical globe of Mars' terrain. On the globe, visitors can see and touch the unique surface features of the 'red planet' that have fascinated scientists for centuries. 
Dear Reader: This page may contain affiliate links which may earn a commission if you click through and make a purchase. Our independent journalism is not influenced by any advertiser or commercial initiative unless it is clearly marked as sponsored content. As travel products change, please be sure to reconfirm all details and stay up to date with current events to ensure a safe and successful trip.
---