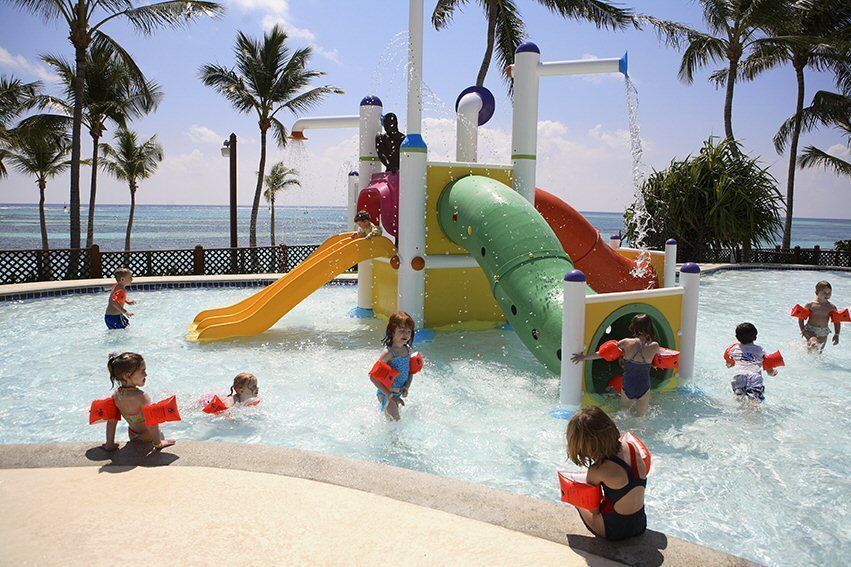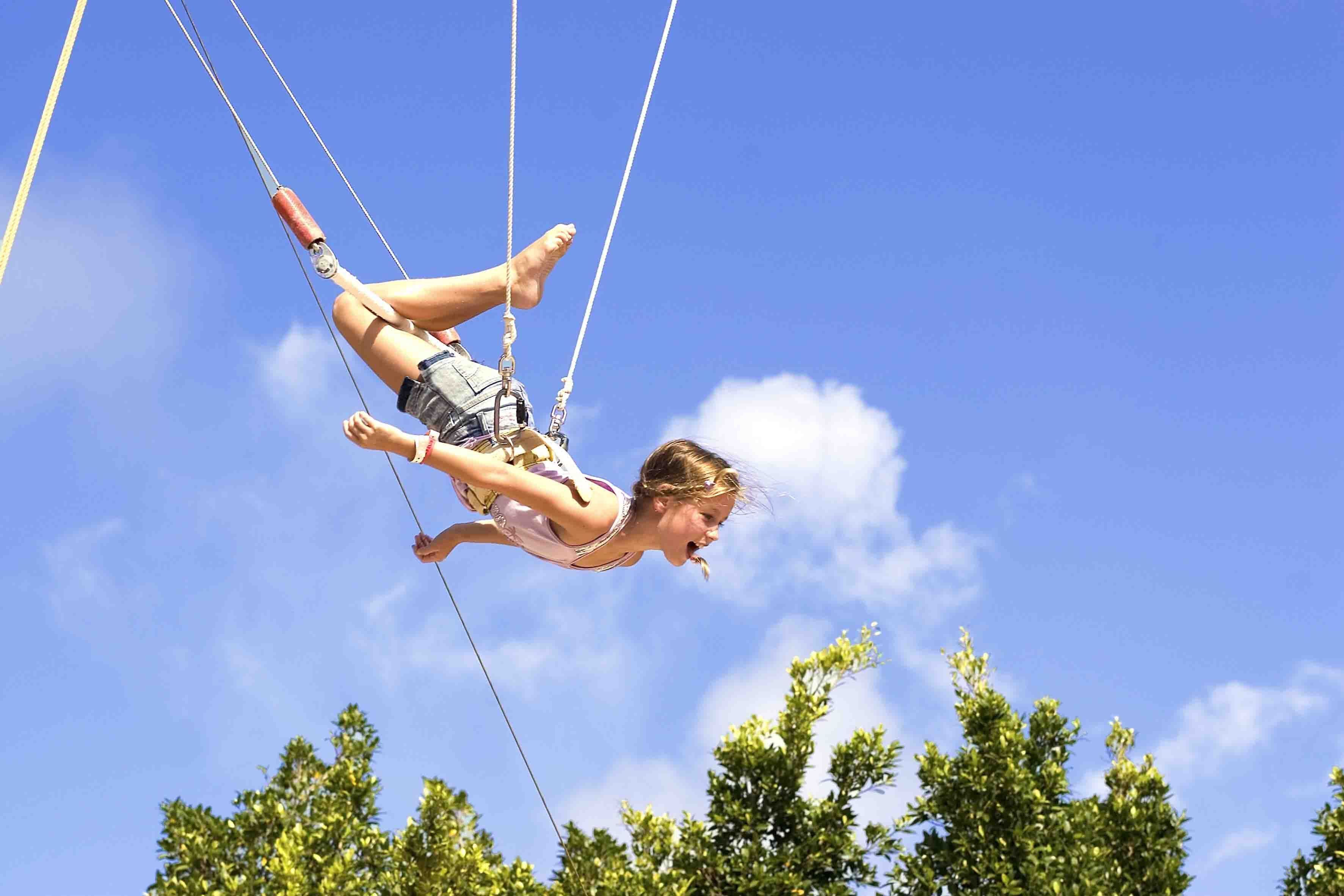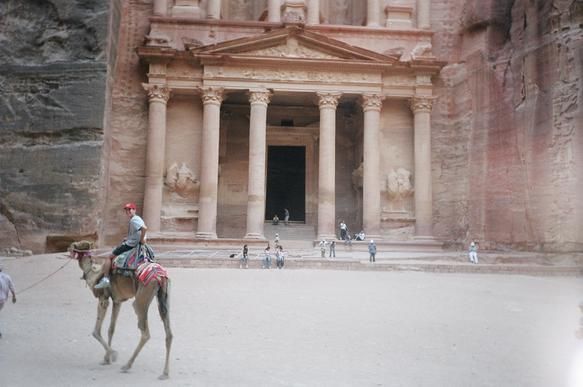 The DR's Club Med offers upgraded facilities, bigger Kid's Club, sports: everything you need for a tropical beach vacation.The DR's Club Med offers upgraded facilities, bigger Kid's Club, sports: everything you need for a tropical beach vacation.
Louise, the vivacious 20-something Brazilian G.O. (Gracious Organizer) who shepherded half a dozen of us new arrivals to our rooms at Club Med Punta Cana, pointed out the Mini Club along the way and gushed, "It's the best place here." That turned out to be where she worked, of course. Though her opinion was biased, her enthusiasm for tending to a flock of 4 to 6-year-olds was genuine, and hinted at one significant reason that today, 70% of Club Med's clientele are families.
Renewed, Refreshed and Ritzy
Punta Cana, one of 80 Club Meds in 25 countries, trails along a boulevard of white sand at the eastern end of the Dominican Republic, a mere 10 minutes from the Punta Cana airport. Following a $34 million renovation in 2008, it joins Club Med Ixtapa in Mexico as one of the flagships of their enhanced, upscale family-vacation properties.
At 75 acres, strung along more than half a mile of coast, Punta Cana is one of the largest Club Meds in the North America zone. It took me roughly 8 minutes to walk from my room to the reception center — and I'm a fast-paced New Yorker. But the Club needs space in order to have room for its vast array of diversions and amenities.
The reception center is an expansive, open-air, marble-floored greathouse; its high thatched roof supported by log beams is decorated with giant hanging woven basket chandeliers, huge Dominican clay pots, woven rope chairs and sofas. Hanging metal sculptures depict scenes of the DR's landscape, people, and underwater bounty. A Wi-Fi enabled lounge at one end connects to El Cielo, the main bar, which is a few steps above the main pool, a free-form lake the length of a football field, with a shallow kiddy area at one end. A footbridge across the pool leads to the beach and Atlantic beyond.
Determined to lure those accustomed to more creature comforts and personal service, Punta Cana built Tiara, a complex of 32 two-bedroom oceanfront family suites tricked out with such amenities as computers with Ethernet connections, espresso and coffee makers, teak decks with ocean views, and access to a private, lifeguard-protected infinity pool. Staying in one of these suites also comes with added perks, among them private pickup at the airport, golf-cart transportation around the property, concierge and laundry service, a stocked mini bar, and breakfast room service.
Although I had not booked one of the suites, the décor and amenities of my accommodations had also been spiffed up in this latest round of renovations. Located on the second floor, it had two rooms: one with a queen-size bed, and a second behind sliding doors, with twin couches that could serve as beds for kids. There was also a walk-in closet, a bath with a shower (but no tub), a flatscreen TV, coffee maker, and a small balcony with a couple of teak chairs and views of tropical landscaping.
These accommodations are scattered on both sides of the reception center in two-to-four-story clusters (none with an elevator) with corrugated metal roofs, white latticework trim, and stucco walls variously painted in Caribbean colors of coral, mango, and yellow. Grass, tropical trees, and flowers including fragrant plumeria, poinciana, African tulip, bougainvillea, and oleander, fill the spaces in between.
Once you've paid your $60/year per adult Club Med membership, the all-inclusive pricing bundles not only meals and lodging, but most activities and liquor as well (though there is an additional fee for the Baby Club). Beyond that, you pay extra only for off-property excursions, golf (access for 15 nearby courses), and activities like scuba diving or waterskiing, so it's simple to budget the real cost of a holiday.
---
Entertaining Babies Thru Teens
To further enhance the appeal to families, Punta Cana also extended the children's programs to handle every age from 4-months to late teens (joining Club Med Sandpiper in Florida, and Ixtapa in Mexico in offering that broad range). The Mini Club has been expanded to become the largest in the Club Med system worldwide, with separate sections for Baby (ages 4 to 23 months), Petit (ages 2-3 years), and Mini Clubs (ages 4-10 years) grouped around a fenced-in array of recreation areas, playgrounds, and a shallow water park. Those ages 11 to 17, meanwhile, get "The Lab," their own exclusive area to hangout in, alongside a skateboard and rollerblade park known as "The Ramp."
For kids, Punta Cana is one giant summer camp. Their days are filled with a variety of diversions, most of them outdoors, and focused on learning skills, whether it's circus tricks, mini tennis, cooking lessons, inline skating, sailing, or any number of other sports and activities. Kids get shunted indoors only during inclement weather, or, in the case of younger kids, to take naps. Unlike most summer camps, however, this one goes on year-round and is multilingual, so your English-speaking child will be exposed to French and Spanish, the language of the Dominican Republic, as well as the possibility of a smattering of other languages.
Older kids, ages 11 and up, are treated to a sense of independence. Divided into two groups, (11-13 and 14-17), they have access to a huge variety of sports, including the flying trapeze and supervised inline skating at the Ramp, as well as video and sound editing, theater, performance, dances, magic, film (shown outside the Lab), and more. They get a say in what they participate in and what they don't (though that doesn't extend to spending all day playing video games).
What About Mom and Dad?
All of this leaves time for parents to indulge in whatever interests them.
For years, I resisted going to any Club Med, believing, falsely, that I would be badgered into joining group activities, whether I wanted to or not. In fact, once I did go, I was immediately attracted to the international clientele and the easy opportunity to indulge in activities I loved, like tennis, snorkeling, and scuba diving, and to try out others without making a big commitment of time or money. It was at Club Med that I first learned windsurfing, inline skating, and sailing something larger than a Sunfish.
At Punta Cana, I hoped to add the flying trapeze to my dilettante's repertoire, but somehow on the days and times of the adult class I always seemed to end up with something else to do, whether it was a massage at the new spa, drinks and a chance to resurrect my college French with two people from Marseilles, or heading to the Mini Club to watch four year olds learn mini tennis, a variation on the teaching method that first exposed former world No. 1 Justine Henin to the game.
---
It's Time to Eat
As you would expect from a French company, dining well is essential. Of the two main restaurants, the open-air Hispaniola stands out for its location overlooking the ocean, but it's upstaged by Samana, next to the reception center. Loosely designed as a marketplace, Samana has concentric rings of food stations, many with chefs preparing dishes as needed, and specializing in a particular dish or international cuisine.
Kids gravitate to the pizza, pasta, burgers, chicken nuggets and hot dogs, while adults may opt for more sophisticated entrees like rack of lamb, lobster, sushi, or local fish with ginger. On any evening there are dozens of choices, including a vast array of salads, breads, and cheeses. Desserts, too, are abundant, though the one that drew the longest lines was the creperie. You can watch your crepe being made by a machine that spreads batter on a griddle and then choose the toppings or fillings you like, among them hot fudge and various fruit compotes. One mother told me this marketplace approach worked really well for her picky-eater kids, saying "They can see the food they're going to get and choose what looks good."
Down By the Sea
The beach is one of the glories of the Club. At almost 2,000-feet long and 165-feet wide, this boulevard of soft sand borders turquoise waters protected by an offshore reef. At its core stands Celeste, a casual restaurant/bar by day, and a nightclub after dark, along with a covered stage in a coconut grove for merengue, salsa, and yoga classes.
Platoons of lounge chairs extend in both directions. Part of the ocean has been roped off for swimming, while water sports launch from another. The far northern end of the beach, away from all this activity, tends to be less congested, luring adults (some of them topless) in search of a quieter spot to plop down on a lounge chair.
That tranquil, far northern end is also appropriately the location of the new spa, which sits slightly back and above the beach. It has a couple of outdoor palapas for individual and couples massages, as well as another eight treatment rooms inside, and a Zen-inspired open-air lounge with a plunge pool at one end. Traditional massages aside, you can also choose from aroma scrubs, mud treatments, pearl facials, and more.
To my regret, because my trip was short, I never found time for any of the excursions outside the club. One ventured into the countryside to visit a small village, a school, and a plantation, sampling tropical fruits and Dominican coffee along the way. Other choices were to view the wildlife and dolphin shows at Manati Park, or to make the trek into the historic capital city of Santo Domingo. Next time…
Dear Reader: This page may contain affiliate links which may earn a commission if you click through and make a purchase. Our independent journalism is not influenced by any advertiser or commercial initiative unless it is clearly marked as sponsored content. As travel products change, please be sure to reconfirm all details and stay up to date with current events to ensure a safe and successful trip.
---