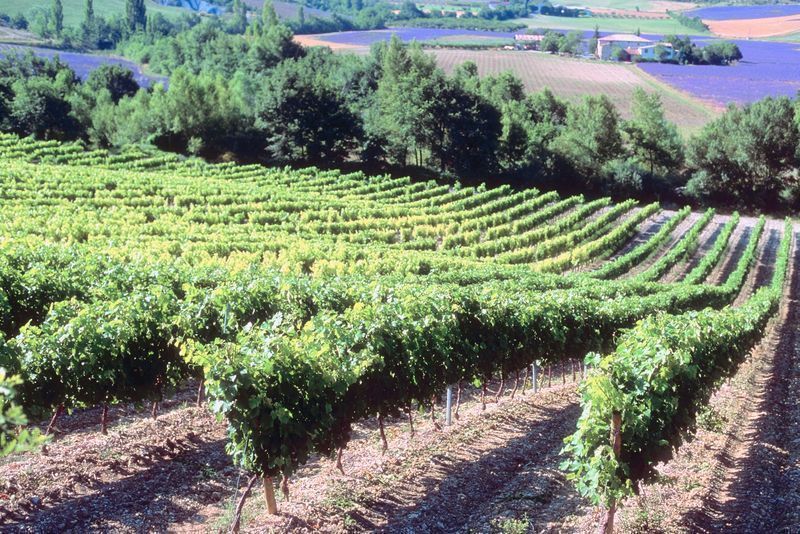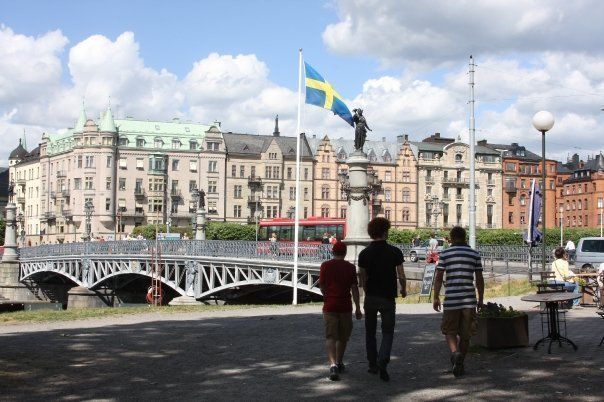 If your clan has already done the family roadtrip up and down Route 1, rest assured that there's more to explore among the Golden State's endless shoreline and sweeping landscapes. Whether you want to coast the scenic mountains and valleys of the Inland Empire, to follow celebrities to chic Los Angeles, visit the wineries and Gold Rush towns of the Central region or to enjoy the nature of the North Coast, you can plan your perfect trip with the California Visitors Guide, a great resource for the West Coast traveler.
Family planners dreaming of a classic American road trip with the family will find detailed maps and plenty of links to explore. They also offer sample itineraries, to help you make the most of your vacation. If you're a mom like Kelly Stilwell, who drove with her family up the coast and around the state — hitting some great small towns — you can just plan your own California fantasy road trip vacation, as she did!
If you need a spark to get you started, here are four exciting sample driving itineraries we like, each highlighting a few fun stops, and each paired with a conveniently located hotel.
Inland Empire: San Bernardino Mountains to Redlands
What the state calls the Inland Empire is also known as the San Bernardino Valley, and it has a lot to offer the adventurous traveler. You'll be able to enjoy magnificent mountain and valley views from the driver's seat as you weave your way across Southern California's largest region.
Make sure your drive takes you through the Rim of the World Scenic Byway, an approximately 107-mile, four-hour drive over the crest of Southern California's San Bernardino Mountains, where gorgeous panoramas will greet the family at every turn. Whatever the season, you'll get an experience unique to the Byway's high altitude. In the winter, drivers can enjoy snowy scenery impossible in the surrounding lower elevations. In the spring, the vegetation is uniquely lush, and in the fall, leaves turn bright autumnal colors.
Why not make your trip a long weekend, and start on Thursday? Not far from the southern end of the byway is Redlands; you won't want to miss the Thursday Night Farmers Market, a delicious and delightful experience. On Thursday nights from 6-9pm, locals and visitors gather in crowds of thousands to wander the 150 food and merchandise booths set up along State Street in Downtown Redlands. The market exudes a delicious aroma, as the smells of fresh fruits and vegetables, breads, nuts, seafood, ethnic cuisine and more waft down the street. The pleasant stroll is completed with lighted trees, historic buildings and great entertainment. Your kids will love the clowns, horse-drawn carriages, face-painters and magicians. Each week a different band performs, entertaining visitors with jazz, country, blues or rock. Make sure, however, to stick with your kids in all the crowds — the throngs can get thick, and those under 18 must be accompanied by an adult after 8pm.
Afterwards, spend the night at the Good Nite Inn Redlands outside Riverside, California, just 20 minutes down CA-91 from Redlands. With rooms starting from just $40 per night, the Inn will help assuage your guilt about the treats you indulged in at the market. With a unique Southwestern feel, the Inn has cozy rooms that surround an outdoor pool and Jacuzzi. A night's stay includes a complimentary continental breakfast, as well as free parking and guest laundry. Nonsmoking rooms are available on request.
Wake up refreshed and head to Lake Perris State Recreation Area. Swim, water-ski, sail or fish in this sparkling former reservoir. There are also extensive bike, horseback riding, and hiking trails around the water, as well as campsites that you can reserve by calling 800/444-7275. Plus, in this region, rainy weather is limited almost completely to November through April; if you visit in the summer, you're nearly guaranteed a sunny day, perfect for water fun.
Los Angeles County: Old Hollywood to Pasadena
If you'd prefer a road trip that includes some culture, Hollywood sightseeing, and upscale shopping, you might enjoy the drive through Los Angeles County.
Start off in West Hollywood, and explore chic Melrose Avenue with its clothing stores and restaurants. Melrose manages to maintain a unique, quirky personality with its trendy boutiques, garish storefronts, and counter-culture feel.
Next cruise Sunset Boulevard, the inspiration for numerous movies and songs, and maybe you'll see a celebrity. Sunset Boulevard, or the Boulevard of Broken Dreams, begins in downtown LA and runs 20 miles westward, connecting with the lush, residential Beverly Hills. The traffic is dense downtown, so make sure you have time to spare.
Start off downtown at number 4401, KCET Studios, which was the workplace of stars like Elvis Presley, Charlton Heston and Audrey Hepburn, and offers free guided tours on Fridays. Check out the graves of more great actors and actresses at Hollywood Memorial Park. You might see some live celebrities at number 7373, a Denny's that never closes, and has been said to host the likes of Van Halen and Blondie, especially in the AM hours. Stop by 7425 (on a section of Sunset Boulevard called "Guitar Row"), where the Guitar Center boasts famous guitarists' handprints in its cement "Rock Wall."
Leave yourself time to be spontaneous and wander around downtown, where there is lots of historic Deco architecture and wonders like the Disney Concert Hall. If you keep heading west all the way along Sunset Boulevard, number 17190 is Lake Shrine, a beautiful garden where Mahatma Gandhi's ashes were spread. (At its westernmost point, your drive will take you all the way to the Pacific Ocean but at rush hour, this can be a good hour's drive from downtown, so you may want to save this excursion for early morning.)
Staying on the east side of town, finish up your day with a relaxing stroll through Descanso Gardens in Flintridge, a short 20-minute drive east from downtown Los Angeles. The beautiful gardens have paths leading to a camellia forest, a rosarium (with over 3,000 species of roses), and an iris garden, among others. The Gardens are open 9am-5pm every day of the year except Christmas, and admission is $8 for adults, $6 for students and seniors, and $3 for children 5-12. Your youngest will enjoy the Toddler Treks with Acorn Bear and the Enchanted Railroad; check the Descanso Gardens website for a schedule of upcoming family programs.
After walking so far, you'll be glad to spend the night in Saga Motor Hotel, with prices starting from $85. This small, guest-friendly hotel sits in historic Pasadena on the mother of all roads, Route 66. Ask the front desk staff to give you some brochures of this area, which boasts year round attractions related to the famous Rose Bowl Parade. Kids will love the heated over-sized pool and parents will enjoy lounging on the large sun-deck area. The Saga is a great deal with a complimentary continental breakfast, as well as free internet, cable TV, movies, and guest laundry.
Central California: Gold Rushing around Sacramento
Discover the heart of California with a road trip across gold-digging and wine country, and through one of the country's most famous national parks.
Families flying into San Francisco, Oakland or Sacramento airports can start their trip in Sacramento, the state capital. It's a city full of exciting things to do – visit the California State Railroad Museum or stroll downtown Old Sac. The Sacramento Zoo is always worth a visit; this non-profit zoo holds over 140 exotic species and makes for an affordable and fun afternoon that your kids will love.
Afterwards, have a casual lunch at Here's the Scoop, a kid-friendly, family-owned lunch and dessert restaurant just five minutes from the zoo. The delicious cheeseburgers are made from beef that comes from the grass-fed cattle at the owner's family farm in Jamestown. The burgers, along with hot dogs, slushies, and salads, are reasonably priced, and the ice cream creations are creative and delicious (they even have good soy ice cream for those who are lactose intolerant)! Read the Greenberg Family's account of fun family activities in Sacramento..
When you leave Sacramento, head south-east towards Vallecito to visit Cave and Mine Adventures. Go on a walking tour of gold-digging caves, perfect for families with kids of all ages. You might try zip-lining over the landscape; younger kids can even be strapped in with adults if they're afraid to zip alone. If you have older kids, try the Gold Cliff Mine adventure (kids must be over 12 and accompanied by an adult), where you'll get a hard hat and hike, climb, and crawl 1900 feet below the surface.
Round off your gold-country knowledge with a visit to Coulterville, a relic-rich mining town. Coulterville was established as a supply center during the Gold Rush, and built upon one of the West's richest gold veins. It burnt to the ground several times, as many mining towns have, but many historic buildings still remain; the city itself is a National Historic Landmark. After you visit the town, the nearby Lake McClure and Lake McSwain are perfect for an afternoon on and in the water, with a reputation for good fishing, boating and water-skiing.
Less than an hour east of Coulterville, you'll find Yosemite National Park. Drive in and watch your kids marvel at the massive redwoods. Go on one of many guided tours, or attend a free art class to make a momento to bring home. Younger kids will love the Junior Rangers Program, which runs every day over the summer; they'll learn about the park and earn a badge at the end of the day. Older kids will enjoy hiking, biking, or rock-climbing (lessons offered daily). Read FTF's Guide to Yosemite National Park for more ideas.
Stay the night at the Yosemite Lodge at the Falls, located within the park. The Lodge's architecture emphasizes glass and wood, giving it a rustic feel. Save money by staying in a family room, which has one king bed, two singles and a sleeper. Enjoy the heated outdoor pool, then have a dinner of Smoked Trout Cakes or other fresh seafood at the on-site Mountain Room Restaurant. (There's a food court too if you have restless young'uns.) The Park's website also has other suggestions for overnight accommodatios, including hotels, motels, and campgrounds.
While you're in the area, be sure to explore some of California's most beautiful vineyards and wineries — most of which offer activities for kids, too — as you head back west. Taste California's famous Zinfandel wine and estate olive oil along the Shenandoah Road in the Plymouth and Shenandoah Valley Wine Region. Visit the Tuscan villa style Amador Vineyards, still a family run operation, or the large and posh Villa Toscano, whose Bistro serves freshly made pizzas. The Shenandoah Valley Museum at Sobon Estate Winery (14430 Shenandoah road in Plymouth), offers a look at the birth of wineries in this region.
North Coast California Road trip
Visitors are always surprised by how "long" the state of California really is. The North Coast region extends several hundred miles north of San Francisco, through the Klamath National Forest, to the Oregon border. On this driving tour, which begins about a four-hour drive north of San Francisco International Airport, the majestic beauty of tall trees and quiet Pacific Coast beaches (often too rough and cold for swimming) provide the perfect peaceful excursion for nature-loving families.
See nature firsthand with a hike through is Arcata Community Forest where you can wander among the trees. There are many interconnecting trails, so you can make your hike as long as you'd like (or shorten it if the little ones are getting tired). The 10 miles of road and dirt path over 600-plus acres offer plenty to see, with small clearings interspersed among the denser trees. Plus, Arcata Community Forest is located not far from the quaint college community of Arcata.
Your kids will love the nearby Sequoia Park & Zoo in Eureka, where they can meet animals up close. They'll delight in the kid-friendly Barnyard and the walk-through aviary.
Head south, and enjoy a ride on the Skunk Train, a nearly four-hour-long, old-fashioned train ride that drives past towering trees, deer drinking at the river's edge, and an old cabin. The line runs between Fort Bragg and Willitt. The North Coast Tourism website has sample itineraries with more kid-friendly ideas.
If you like to hike, the north coast above San Francisco, comprising Pt. Reyes National Seashore and the wine country around Napa Valley, is your ideal destination. Start your explorations at Bodega Head, from which you'll get panoramic views of Bodega Bay and beyond. The hiking trails are rated easy, but don't bring small children who could slip and fall down the steep cliffs; older children should be more than able to handle this hike. However, if you have young kids, Bodega Head is also one of the best places in the county for bird- and whale-watching.
If it's a Friday afternoon, visit the Bodega Marine Lab at UC Davis, which has a great tide pool display and jetty. Kids will love watching the jellyfish, marine predators, and hundreds of small fish. Entrance is free but donations are encouraged.
After the long day of hiking and climbing, spend the night at Vintners Inn, a luxurious hotel by Ferrari-Carano in Santa Rosa just 50 minutes east of Bodega Head. It is nestled among 92-acres of wine country magnificently landscaped with rows of vineyards; the view is enough to relax you. The four-diamond Inn will ensure your comfort with beautifully-decorated rooms in two-story buildings positioned to ensure privacy. The wide array of spa services and the gorgeous, fountain-dotted garden complete the feeling of total leisure. The staff will be happy to help you learn about the wine-tasting adventures in the surrounding area, making this a romantic and fun adventure for new parents whose baby can sleep through all the sipping. Check their website for last minute vacation specials.
Wherever you decide to take your road trip, you are sure to enjoy the variety of California's beautiful landscape and one of the nation's best systems of highways and byways.
Dear Reader: This page may contain affiliate links which may earn a commission if you click through and make a purchase. Our independent journalism is not influenced by any advertiser or commercial initiative unless it is clearly marked as sponsored content. As travel products change, please be sure to reconfirm all details and stay up to date with current events to ensure a safe and successful trip.
---