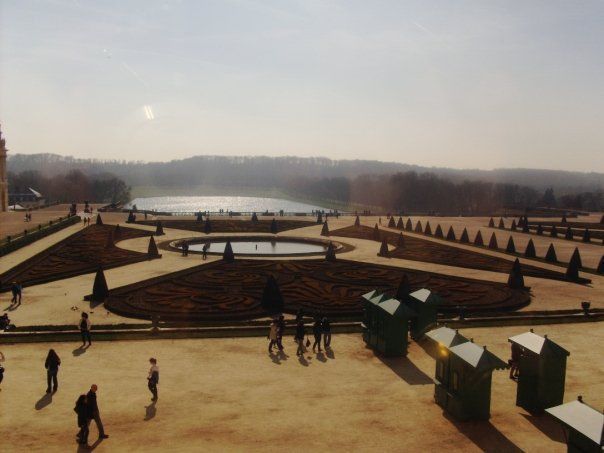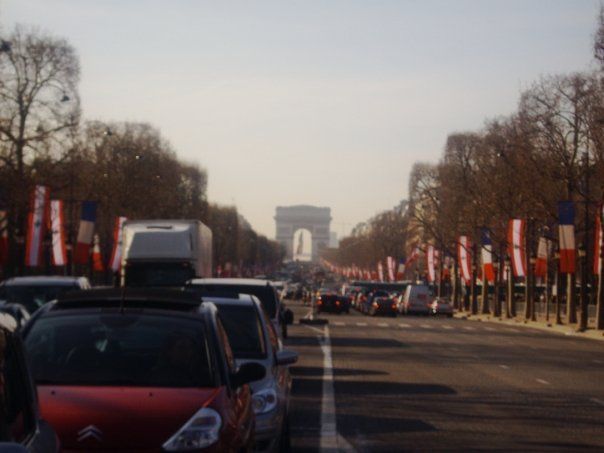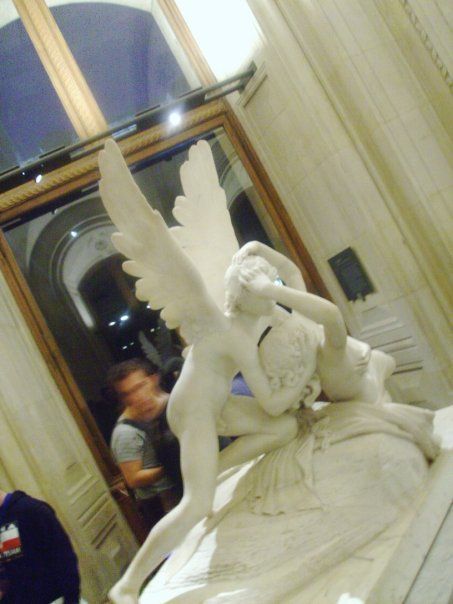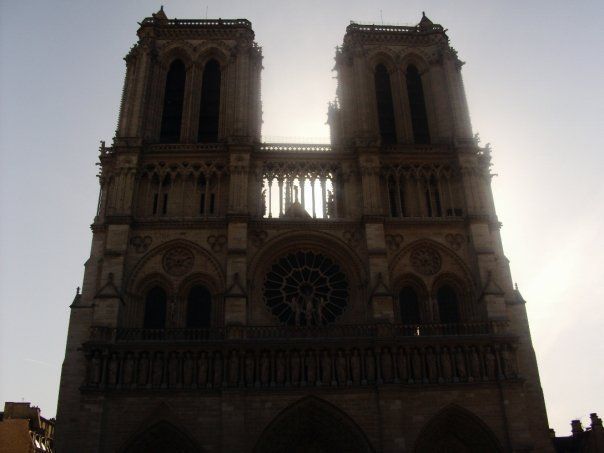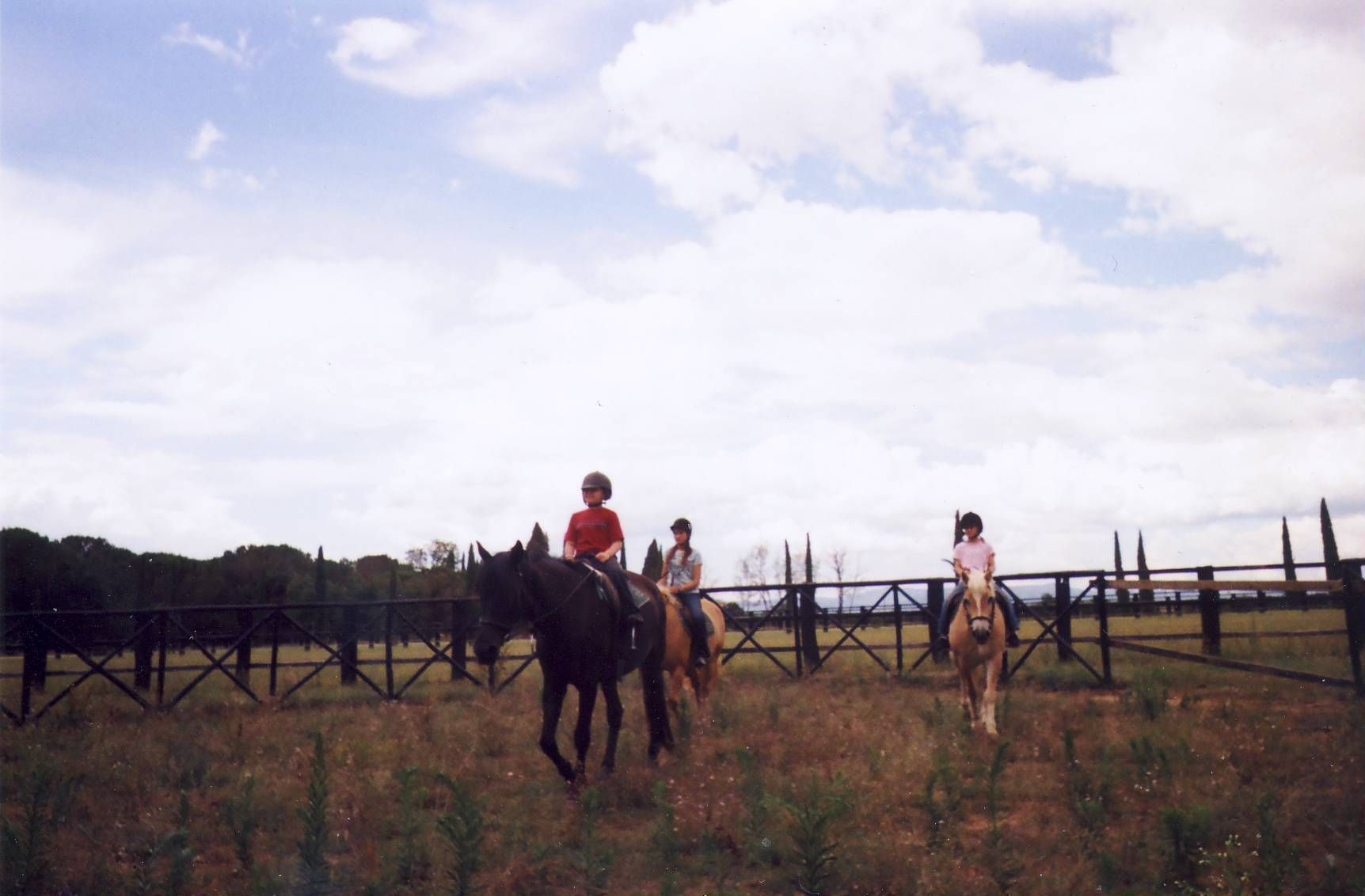 Read La Nonna's account of seeing Italy through the eyes of her grandson, as she describes their experience on a special tour for grandparents and kids.
[Editor's Note: Although the Grandtravel company is no longer operating, other tour operators are organizing grandparent – grandchildren tours of Europe that can make this dream come true for your family.]
A young voice called "Grandma" and eight heads turned in response. It was typical of our Grandtravel (800/247-7651, 202/785-8901) tour, organized to appeal to two generations traveling together, sans the middle generation.
I joined "Italy's Splendor" itinerary with my then 11-year-old grandson Beryn Staub-Waldenberg. He lives in Washington State and I live in Florida, so we spend less time together than we'd like. This vacation would provide an opportunity to really bond.
Additionally, Beryn's education would be enhanced by exposure to ancient architecture and Renaissance and Middle Age art, but in moderate doses. Lastly, touring with this time-proved group would be sympathetic to my aging muscles as well.
We Open in Venice
Although we were jet lagged, we immediately joined the group's first activity in Venice – a canal tour aboard three gondolas on some of the city's 150 canals and under 400 bridges (Venice is sited on 117 islands). We passed colorful, striped mooring poles and slipped under bridges of all shapes. The low buildings floating on water were trimmed with flower-filled window boxes.
While I always enjoy peeking down the side canals past the palaces and laundry lines, my grandson Beryn liked watching the driver maneuver the gondola. At the ride's conclusion, the gondoliers lined up on the Grand Canal and serenaded us.
In Venice, our hotel was the luxurious San Clemente Palace (+39 041 2445001; 1 Isola di San Clemente, San Marco, Venice, Italy), situated on its own separate island, reachable by a private launch. We might have used the pool, strolled the bucolic grounds or played tennis, but who had time with so much beckoning?
Beryn loved using boats as the transportation mode. We later skimmed over other canals on water taxis and saw fireboats, boats delivering fuel or produce, speeding motorboats and slow funeral boats.
We rode a vaporetto (water bus) to the Jewish Gheto, site of the world's first gheto where Jews were locked in every night. The area retains several medieval synagogues and offers a small museum exhibit.
The youngsters listened dutifully as the guide described the Tintoretto oil painting in the Doges Palace as the world's largest oil canvas, as well the Byzantine mosaic floors and ceilings of the Basilica of St. Marks Cathedral. And, we toured the spooky dungeon cells.
The highlight was visiting the workshop of a mask maker and learning about how Venetians wore masks in the 18th century often, not just during Carnaval. Then we actually created masks ourselves. Kids and grands chose dainty or large mask forms, picked a palette of colors, used wax for polish, and selected from a variety of streamers.
---
Venice Under the Stars, Gelato Guaranteed
One evening we were taken to a concert of Vivaldi's music where the players were dressed in period costume. Not one youngster complained or said they were bored. I guess the kind of kids who choose to go on this type of itinerary have been exposed to the arts. I know my grandson is surrounded by music at home.
No matter where we dined, the group always ended the evening at Piazza San Marco, with its bustle of tourists, an orchestra playing in front of Café Florian and pigeons galore.
Nightly, our intrepid Tour Manager led us to a gelateria around the corner, where all indulged in that famous, delicious Italian ice cream.
One day we sailed to the small island of Murano, where the Venetian glass-makers had been moved years ago. We were taken to one studio where our group watched the artisans, who start with a molten blob and shape it into an artistic vase at the huge furnace. Then, of course, we were led into the obligatory gift shop.
Another day we visited the island of Burano. Known for its lace-making, there was little evidence of that among the myriad souvenir stalls. Nevertheless, it's a charming island of narrow canals dotted with buildings painted hot pink, robin's egg blue and sulfur yellow. Beryn, like all of the kids, said Venice was his favorite place, and much of this was attributed to its boats, "getting to everything by boat, including our hotel, seeing boats used for everything."
Getting Kids to Connect
Next, we trained to Florence. Although the Grandtravel escort, an American teacher who accompanied our group, was always warm and entertaining with the youngsters, here on the train she became more involved, bringing along her package of goodies including snacks, games and crafts.
She helped the kids get to know each other. They had started out clinging to their grandparents, but by now, with her help, friendships were forming.
She saw to it that no one was left out, even though the group had only one boy, and one girl was considerably younger than the others.
No wonder most of the grandparents on the trip were repeaters; 75% of the Grandtravel Tour company clients are repeat customers, said Helena Koenig, Grandtravel founder, who started the company 20 years earlier.
On the train, Janet Alsteen, of Long Grove, Illinois, told me she takes each of her grandchildren on a Grandtravel trip. She started with her oldest granddaughter, who was then 12. She asked her where in the world she would like to go if she had her choice, and she answered, "London." Thus began her tradition of taking each child separately. And, she says it's "their" trip, so they can choose wherever they like. This was her third Grandtravel trip, and she has three to go.
"I can't imagine going any other way," she said.
---
Florence is a Museum
In Florence we visited the Palazzo Vecchio and were greeted by a lively costumed actor emulating the 16th-century architect and writer Giorgio Vasari. Pointing to one of the grandmothers wearing slacks, he said, "You must be a man, since you're wearing underpants!"
And, "You're from America? You must be savages." He presented small doses of history, and whisked us past some of the famous highlights. In a locked room, he pointed to a fresco and asked a question. Only one student knew the answer: My Beryn! How proud I felt of this kid.
We saw only one set of the stunning Ghiberti bronze doors to the Baptistery, which Michelangelo dubbed the "Doors of Paradise." I'm sure some of the adults wished for more but, in deference to the youngsters, the planners kept it short.
Nancy Lasser of New Vernon, NJ, said, "I think their idea is right. They know how much a child can take. I might have taken too much time if I planned it myself. And you get to be with your grandchildren – that's the purpose."
Our guide at the Uffizi Gallery, Italy's most important painting museum, didn't want to overwhelm the youngsters either. He pointed out just a few of the notables, such as Michelangelo's only painting on wood, Sacra Famiglia ("The Holy Family") and Botticelli's "The Birth of Venus."
Then it was on to the Academia Museum for my favorite, Michelangelo's powerful sculpture of David, the symbol of freedom from oppression. "The grandchildren seem to be getting a lot out of it," said Anita Rutugliano, of Lake Forest, Illinois. "They're happy and involved; these kids help each other. The hope is that through the years, the art, architecture and archaeology will ring a bell."
Motoring Around Tuscany to Appreciate Italian Culture
Later, we drove into the Tuscan hills to the 15th-century farm I Bonsi. The group viewed how wine is made from the farm's grapes and olives crushed for oil. Then it was into the kitchen, where all of us donned plastic aprons and sliced and diced, minced and chopped, sauteed and baked. We prepared our meal under the tutelage of Maria Teresa Berdondini, a professional chef who gives cooking classes. Lou Rutigliano of Lake Forest, Illinois later said, "Half of the experience in this trip is just being with the grandkids, like doing the fun stuff in Tuscany."
We motorcoached to Siena, an entire city on UNESCO's protected list. The 14th-century gothic Duomo of dark green and white marble is certainly impressive. The city boasts the world's oldest continuously working bank dating from 1472. Someone in the group asked how this was permitted since the Church had forbidden Christians from being money lenders, and the guide said it was approved because they were called bankers, not money lenders.
The square is a huge cobblestoned, shell-shaped concave central meeting point and the yellow ocher building bricks gave rise to the color term "burnt siena." Though still lovely, today some of the 15th- and 16th-century buildings' charms are distilled by the multitudinous shops.
The next day brought a surprise visit to another Tuscan villa, Il Borro, owned since 1993 by the Ferragamo family. We met the young Salvatore Ferragamo, grandson of the original shoe magnate. He said his 85-year-old grandmother still goes to the office every day, and does lots of charitable work. We lunched deliciously at its Osteria del Borro and toured the lovely villas and apartments available for rent. Families can headquarter here and easily drive into Florence for sightseeing.
Afterward we toured the on-property medieval village, dating from 1039, where artisans displayed their jewelry, wood carvings and a miniature village created by a priest. The grandchildren rode horses and swam in a pool within sight of the Tuscan hills and fields of sunflowers grown for their oil and expressed relief from museum-hopping.
That evening, after visiting the famed Tivoli Gardens with its myriad fountains, we dined outdoors beneath a brilliant blue sky. Tables sat on a terrace beneath ancient Roman temple ruins at Sibilla Ristorante in Tivoli, dating from 1730, and visited by royalty and celebrities. The term "antipasto" took on new meaning, as the dishes continued to roll on and on.
---
All Roads Lead to Rome
Aboard the train to Rome, I had time to think about the special bonding that was taking place between my grandson Beryn and myself. I also enjoyed seeing his reactions through eyes which had never been exposed to Europe before.
On the train, our teacher escort kept the youngsters amused with games and secret doings. Never did we hear one child say he or she was bored or unhappy. And they were a group; sometimes you see divisive patterns, with one child left out, but she made sure this didn't happen.
We soon arrived at our Rome hotel, the Regina Hotel Baglioni on the Via Veneto. We were on the famed avenue of luxurious hotels and eateries, across the street from the U.S. Embassy and within walking distance of the Spanish Steps.
By now our tour manager and Grandtravel escort had taught the youngsters enough Italian words that they could greet the concierges with "Good Morning," ask for the room key, thank them, etc. They were feeling very cosmopolitan. The grands simply smiled in pride.
As in the other hotel rooms, I relished the opportunity to chat with my grandson alone as we prepared for bed, without any other family members around. It was a rare treat.
We started touring Rome by trekking to those Spanish Steps, enjoying the variety of people, seeing the house where the poet Keats died and Shelley had visited him. Some of the group headed off to shop on the glamorous Via Condotti.
Grandfather John Lasser, of New Vernon, New Jersey, spent time with Beryn marveling over the traffic, with cars parked even on pavements. They figured out the high cost of fuel, so began to understand why so many Romans drive motor scooters.
And then the ruins of Rome. Who could fail to be impressed by the vast remains of this advanced civilization built some 2,000 year ago? The ruins of the Roman Forum dating from 500 years B.C. and the Roman Senate — where votes were first taken in an early form of democracy — really impressed the kids. I highly recommend buying the guidebook with transparent overlays showing how the buildings look now and how they originally looked, which made it clear to the youngsters how advanced the civilization was architecturally.
The immense Colosseum, built in 79 A.D., deeply moved many. (And grandmoms and granddads were delighted to use the elevators that were installed a few years ago.) The grandchildren knew that Christian gladiators and prisoners were pitched against each other and against lions and hyenas for four centuries, but were shocked at the underground quarters where the Romans kept and trained them. Equally appalling was learning that the Colosseum had been built over an eight-year period by 100,000 slaves brought from defeated Israel. And they gasped when they heard that 5,000 animals were killed within 100 days.
Even as we walked away, the youngsters noticed groups of young archaeology interns digging and dusting artifacts, potentially unearthing some new finds. Perhaps some of our own will be inspired to take up the trowel in the future.
My grandson Beryn said, "I really liked the contrast between ancient buildings and the modern, such as the cars circling around the Colosseum." When our guide described Nero's 64 A.D.-fire that burned for six days and nights, the youngsters couldn't get over that he was only 17 when he became emperor.
Our visit to The Vatican was somewhat disappointing. Despite the new entrance built for the Jubilee, so much time was spent waiting in line, we didn't get much time to see the world's largest church or the most famous art work, such as Raphael's frescoed rooms, leading into the Sistine Chapel. Nevertheless, the ceiling, which took Michelangelo 15 years to paint, is immensely impressive. I brought along large magnifier mirrors so we could see the details better, a tip I learned from other tourists on past trips. The details are mind boggling. Without any lines, we walked past the tomb of Pope John Paul II quickly, and saw that a single rose lay across it.
Ciao Roma – City at Night
We tossed our coins in the scrubbed-up Fountain of Trevi, hoping the coins would ensure our return to Rome, but the kids were more interested in finding which gelateria had the best ice cream flavors.
Grandparents, of course, reminisced about the movies "Three Coins in the Fountain" and "Roman Holiday."
One evening we strolled the Piazza Navonna, with its fountains including Bernini's glorious Fountain of the Four Rivers. Although nicely cleaned and still surrounded by outdoor cafes, the fountains are almost obscured by all the T-shirt stands and artists selling almost-instant portraits, which delighted the kids.
Our last supper was a nostalgic dinner where the youngsters presented the grandparents with tongue-in-cheek awards of their characteristics, as well as gifts they had made themselves. We learned what all the secretive buzzing with the Grandtravel escort had been about.
When asked, every youngster said Venice had been their favorite spot. Jessi Peck, 13, of Corte Madera, California, liked Venice best, "even," she said, "though art had very little to do with it."
Amanda Harrison, 10, of Cupertino, California, who frequently vacations with her family in Hawaii, said, "Italy is the best place I've ever been." Her grandmother Leah, who was on her fourth trip with Grandtravel, said she never found another agency that does this kind of trip as well for two generations.
Photographs for this story provided courtesy Molly Staub.
Dear Reader: This page may contain affiliate links which may earn a commission if you click through and make a purchase. Our independent journalism is not influenced by any advertiser or commercial initiative unless it is clearly marked as sponsored content. As travel products change, please be sure to reconfirm all details and stay up to date with current events to ensure a safe and successful trip.
---