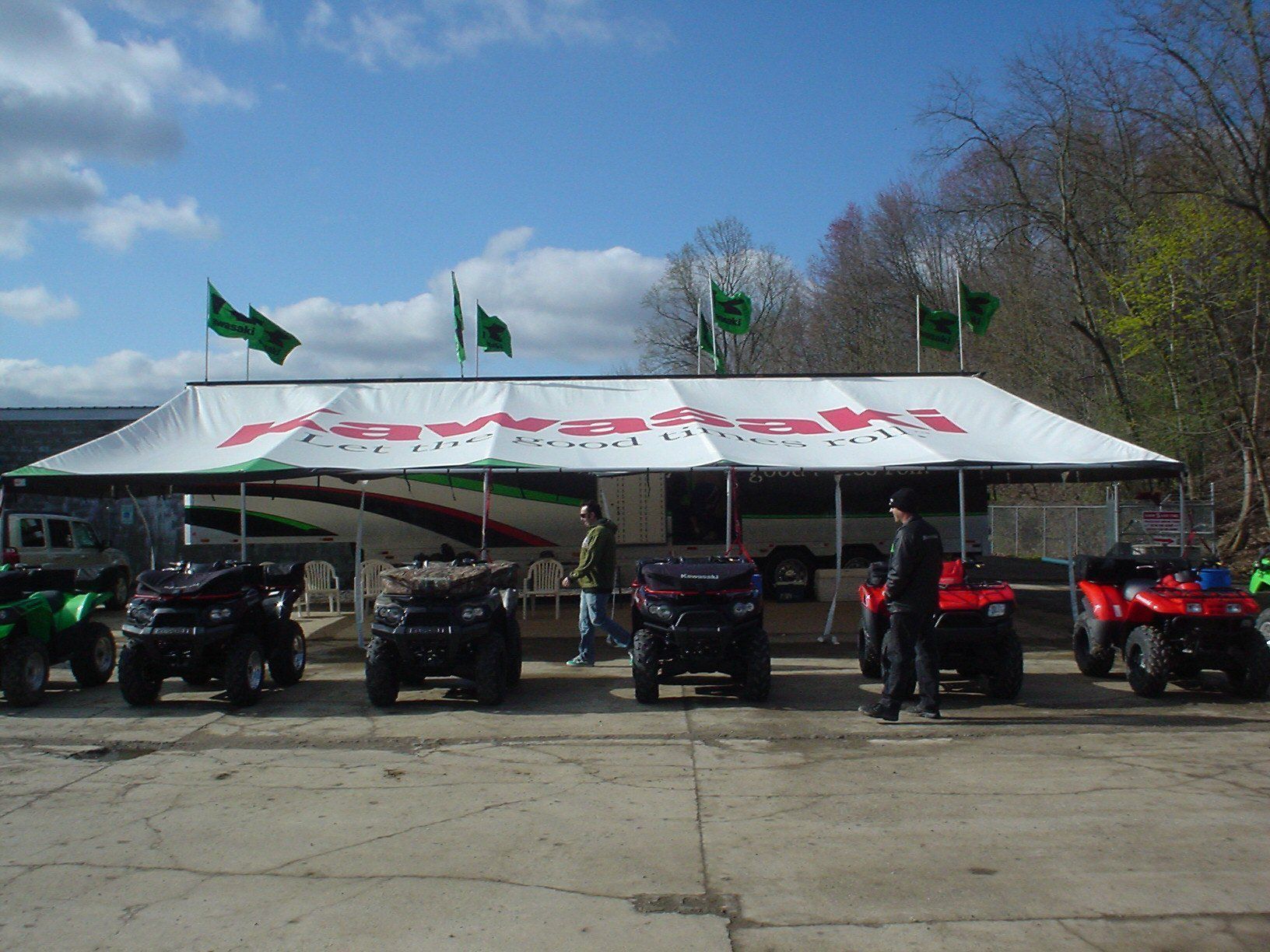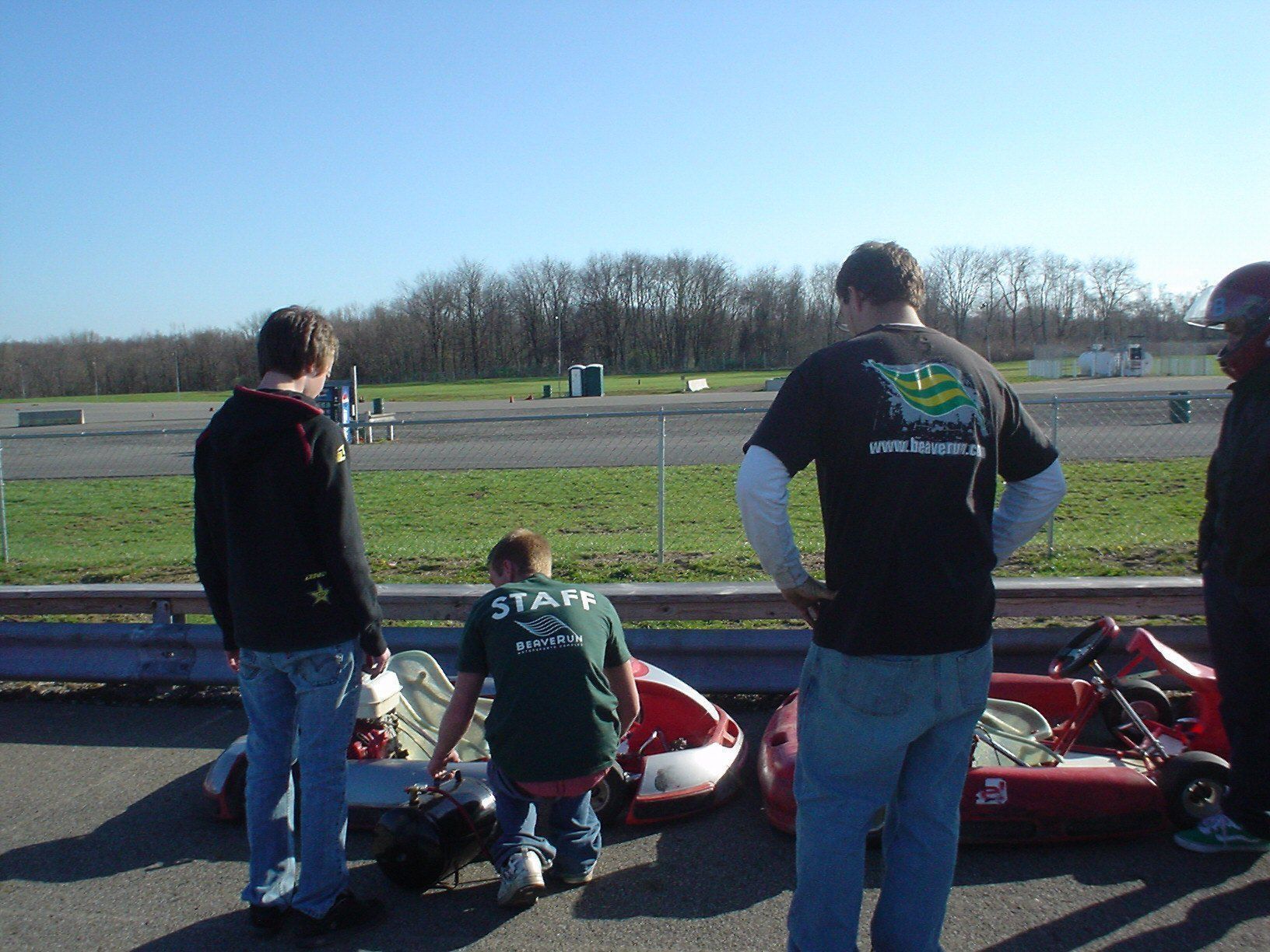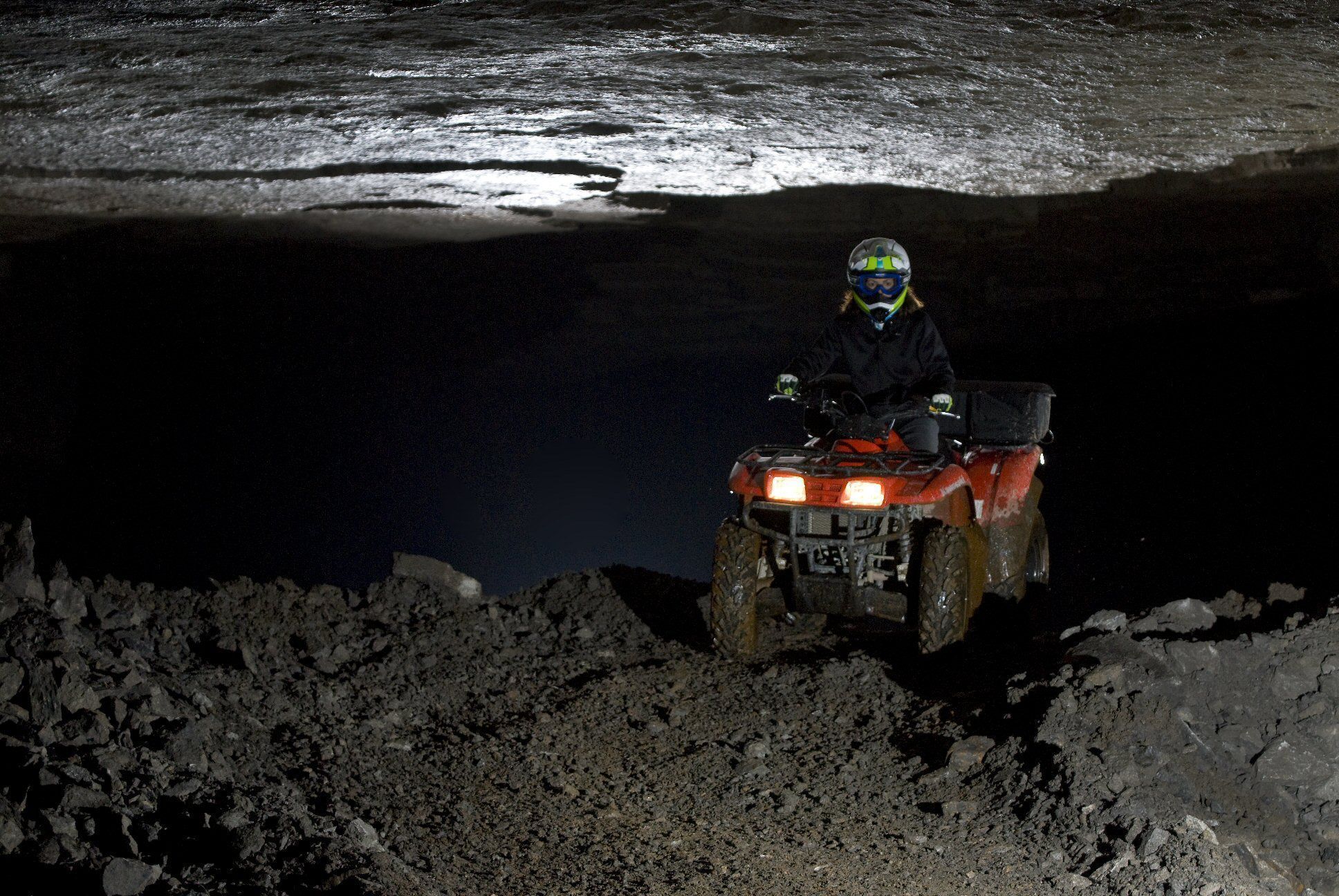 Not a conventional umbrellas-in-your-drink resort, Mines and Meadows is a rough-cut, rough-riding gem for ATV enthusiasts in the hills north of Pittsburgh… and a real family vacation find.
Mines and Meadows, the vision of entrepreneur and motorsports aficionado Robert Svihra, is a self service "resort" for fans of dirt bikes and UTVs. Family members who are already motorheads will have a blast at this 500-acre off road vehicle paradise. Those who aren't will have ample opportunity to try a range of vehicles, learn how to ride, and fall in love with mud on a memorable family adventure vacation.
Before we get too far, a word about the TLAs (three-letter acronyms) that motorheads love: OHV = off-highway vehicle; ATV = all terrain vehicle; UTV = utility terrain vehicle; 4×4 = 4WD = four wheel drive; RUV = recreational utility vehicle, same as an SxS = side by side, which is a two-passenger ATV with a ROPS (a roll cage or roll over protective structure.)
M&M: A Motorhead Playground
Mines and Meadows is a find for motorsports fans whose playgrounds are constantly encroached upon by urban sprawl. Conveniently located in western Pennsylvania, it draws riders from Ohio, West Virginia, Maryland, New Jersey and New York. Although the wear and tear these vehicles cause can damage many fragile environments and wildlife habitats, the clever reuse of the Underland Development Company's former mining complex could be considered an environmental rescue effort.
Rock walls throughout the property — once ugly scars from coal strip mining — are now gently overgrown with flowers and shrubs and provide beautiful hill climbing challenges and jumps. Access routes brutally carved through stands of trees now provide a labyrinth of dirt trails that become delightfully muddy bogs with the slightest rain.
The gently rolling land has steep valleys, creeks fed by the Beaver River, a beaver dam, waterfalls, some old mining buildings, farms, power lines, sinkholes and, most interestingly for enthusiasts, an abandoned limestone mine whose 45 acres of hollows (and a 3-acre freshwater lake!) provide unusual riding terrain.
Once owned by the Crescent Cement Company, the mines were carved under a 65-acre parcel of land. Like enormous stalagmites, limestone pillars more than 50 feet in circumference support a blasted-out ceiling. The base of the dank, dark labyrinth is marked by ruts, piles of stone, and pools of water. To me, a novice at both ATVs and mining, riding underground alternated between awe at this hellacious cathedral and fear at having to hug my chest to the gas tank to get through certain entryways. The mine is illuminated only by the headlights of other vehicles and for the safety of guests, riders can only enter on a guided tour. The long-time Mines and Meadows guides have led many families into this hole.
Altogether, the resort's 45 miles of outdoor trails provide dirt and stone routes for all ability levels, groomed for safety, and mapped from easy to difficult with green, blue and black markers. As much fun as the mud pockets and deeply rutted paths are fields of boulders, patches of shale, wide open meadows, and groomed, 48-inch-wide trails twisting between saplings and the roots of old oaks. The North Country National Scenic Trail crosses the property, connecting hiking trails that run through seven states, three National Parks, eight National Forests, and one National Grassland.
ATVs Appeal to All Ages and All Abilities
"We get people from all walks of life here, from 8 to 81-years-old," notes Bob Svihra at our visit, "and 40% are women." Resort guests are evenly divided between dirt bike and UTV riders, but the variety of UTVs he sees — from single-seater ATVs, to side-by-sides, to dune buggies — is much greater. "I'm proud to say we have paraplegic ex-military who ride here, too," he adds.
Family members who don't arrive with their own ATV or dirt bike in tow can rent one from Mines and Meadows' on-site fleet and use it for classes as well. Courtesy of our host, Kawasaki Motors Corp, I rode a Kawasaki Prairie 360 4×4 that, for my 120-pound frame, had plenty of muscle to deliver a safe and stable ride in the mines and above ground on the trails. (Major manufacturers recommend that ATVs with engines of 90cc or higher be used by riders 16-years and up, though smaller children's models are available for ages 6 and older.) Mines and Meadows also rents two-seater models that are ideal for parents who want to ride with children (or reluctant spouses) as passengers, or head out into the wild to camp.
Edu-tainment and Edu-cation with ATVs
One of the biggest assets of a family vacation here is that ATV and dirt bike lessons are available for all ages from the resort's two instructors, Eric Dennison (330/885-6509 cell, [email protected]), and Ron Dennison (330/542-2747 at home or 330/717-8710 – cell) by appointment. Both are instructors licensed by the ATV Safety Institute and Pennsylvania Department of Conservation and Natural Resources, and lead the regulation ATV Safety Institute Training courses sponsored by major ATV manufacturers. There are TMC Pro-Stats Riding Academy classes available as well for more advanced riders. Reservations required for all programs.
Make sure to also visit the Pittsburgh International Race Complex which is its own motorheads' haven. They have an industry favorite go-kart track and rental karts; adult karts are available daily to those over 5 feet and kids karts run Monday-Thursday for ages 10+ who are taller than 4 feet. Check out the frequent scheduled car and bike races; defensive winter driving school and more.
Trip Planning Details for an ATV Adventure
Mines and Meadows is located at 1307 Old Route 18, Wampum, PA 16157; GPS coordinates N40 51.847 W80 19.933. The property is open daily from 9am till sunset, rain, shine or snow. A variety of Polaris rentals are available through partner, Eagle Rider Motorcylces of Pittsburgh; visit their site to reserve one. Rentals include helmets and protective eyewear. Mines and Meadows' trail access passes cost $25/weekday ($40 weekends) per rider with multiple day and family pass discounts available.
As for the "resort" aspect of this unusual complex -– it's pet-friendly, casual and cheap, with communal campfires, horseshoes and volleyball, and nearby fishing, canoeing, kayaking and golf. If your RV has you and your OHVs in tow, it will cost extra to park it, but if it's just the family in a car with the gear to camp out, there are primitive campsites. There's a new two-bedroom cottage with a screened-in porch and garage available as well.
Riders and passengers should "Dress for the crash and not for the ride" as Joe Tripp, one of our favorite instructors, used to say. Experienced motorheads usually arrive with leather safety pads to strap on over abrasion-resistant clothing. I wore ExOficio hiking pants, over-the-ankle boots, and a few sweatshirts under a washable micro-fiber jacket. Kids should always be dressed in long sleeves and pants regardless of the weather. Gloves, helmet and eye protection are a must, for all ages and abilities.
There are several chain hotels within a half hour drive of the rustic resort.
Dear Reader: This page may contain affiliate links which may earn a commission if you click through and make a purchase. Our independent journalism is not influenced by any advertiser or commercial initiative unless it is clearly marked as sponsored content. As travel products change, please be sure to reconfirm all details and stay up to date with current events to ensure a safe and successful trip.
---