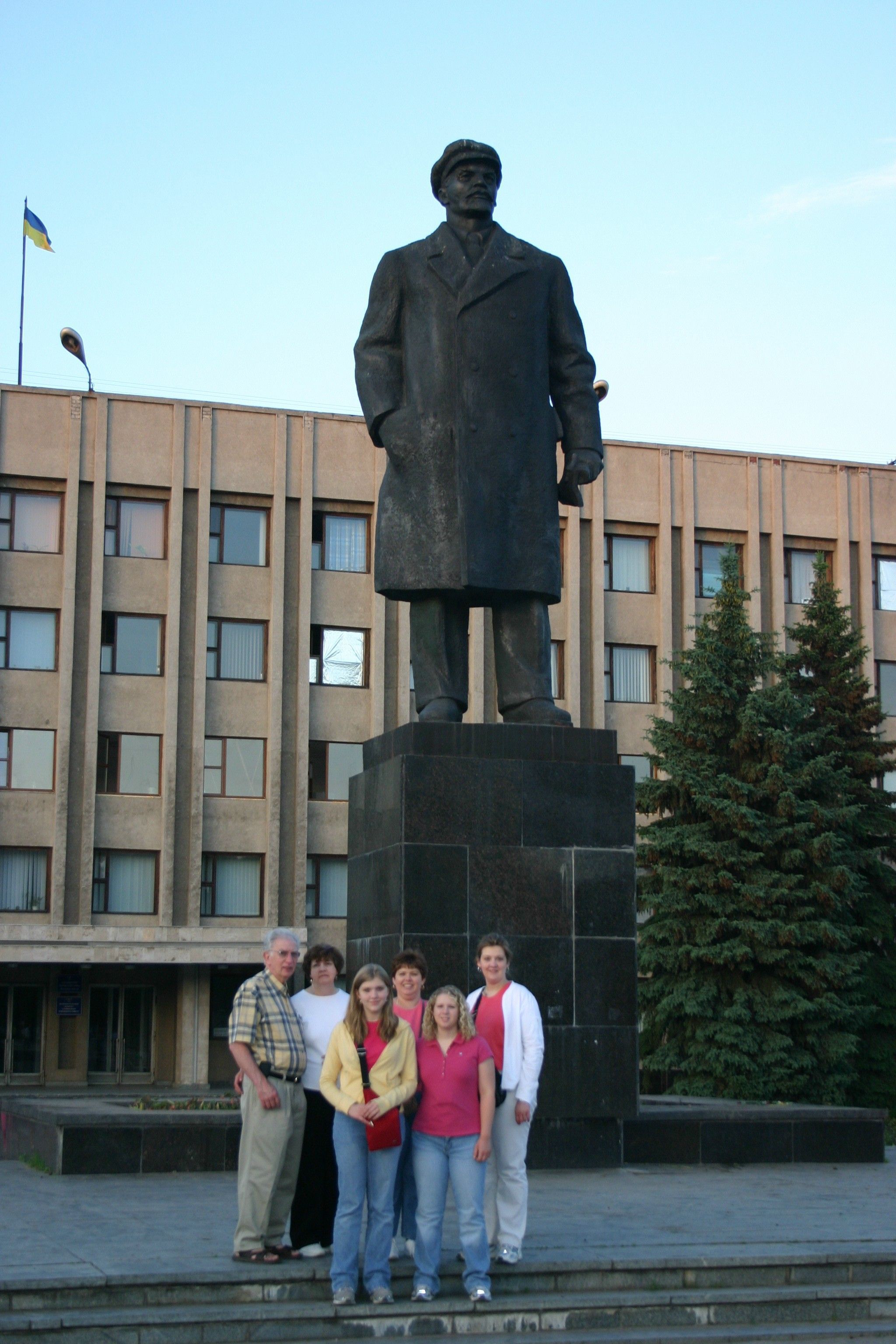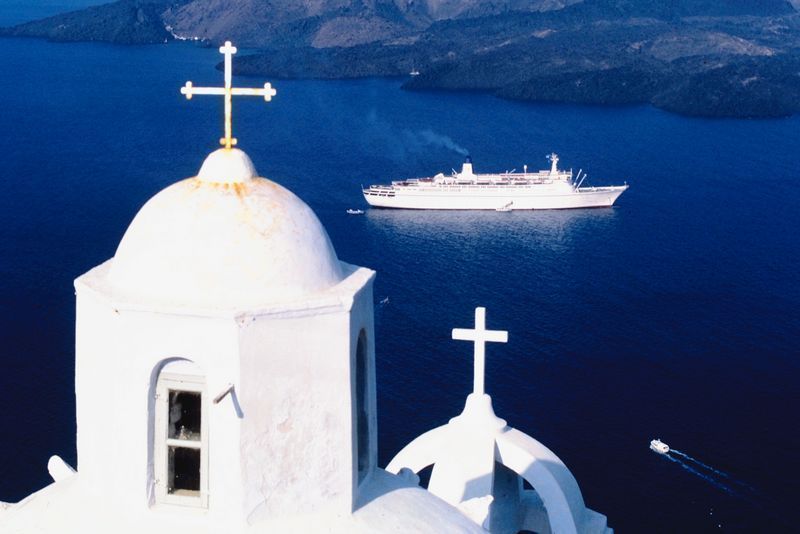 As the summer heat begins to hit in full force, start planning your family's next beach getaway, and take a real chance to "get away" by going to the Mediterranean paradise of Greece.
Though it may seem expensive or too exotic for a family beach vacation, the Greek islands have plenty of inexpensive resorts where your family can get some much-needed alone time. Most importantly, Greece has some of the best beaches in the world, where the only decision your family will have to make is whether they like tan, white, or black sand beaches; and blue, green, or clear waters.
Besides the beach, Greece is known for its spectacular archaeological sites and ancient history. Greece enjoys mild winters and hot, rain-free summers that are cooled by seasonal breezes known as "meltemia".
My family-friendly list of the 10 Best Family Beach Resort Getaways in Greece contains both budget and splurge-happy hotspots, and you can choose from the well-organized, luxurious beaches or a secluded and isolated local hideout. Beaches in Greece won't be as swarmed by tourists during the summer as American beaches usually are, so you and your children can be happily exposed to the unforgettable culture of the Mediterranean.
1. Silva Beach Hotel
193, El. Venizelou Street
Hersonissos
Crete, 70014 Greece
30/28970 22850
$$-$$$
Experience the true resort atmosphere in Greece at the all-inclusive Silva Beach Hotel located on the East Side of Hersonissos, Crete, 30 minutes from Heraklion International Airport This four-star hotel is built like a traditional Cretan village with low stone walls and small piazzas. The hotel has 3 bars, including a beach bar and a romantic bar, and breakfast, lunch, and dinner are included in the nightly hotel price. Hersonissos is close to the Heraklion Archaeological Museum and Diktaion Antron, the cave where Zeus was born. If your family visits the cave, be sure to bring good walking shoes, as the stairs leading down to the cave are steep. Tennis, beach volleyball, and swimming in two outdoor pools are a few sports offered that parents and children could enjoy while waiting for dinner.
2. Sgouros Hotel
3. N Pagalou St.
Agios Nikolaos
Crete, 72100 Greece
30/28410 28931
$-$$
Stay at the Sgouros Hotel in Crete's Agios Nikolaos at any time of the year and your family will be just a few steps from the sandy beaches along the Mediterranean Sea. Located within walking distance of Agios Nikolaos's city center, the hotel offers European-style hotel rooms with their own bathroom, refrigerator, and balcony. Family discounts include the first child under 6 staying free and children over 12 have a 30% reduction. Baby cots are free. Rooms have air conditioning, satellite TV, hairdryer, Internet access, and most of them have a sea view. There are also 4 interconnecting rooms (a rarity in European hotels) for larger families who want to stay together. The hotel is 40 miles from the nearest International airport and eight miles from Elounda, where you can snorkel free of charge through the sunken city of Olous, which some believe to be the basis for the legend of the lost city of Atlantis.
3. Iti Louis Grand Hotel Corfu Island
Glyfada,-Pekekas 49100
Corfu, Greece
30/26610 94140 5
$$$-$$$$
Situated at the foot of a hill and surrounded by wild, unspoiled greenery and the Ionian Sea sits the Iti Louis Grand Hotel, a sprawling white stone resort where families can choose from a short weekend stay or an all-inclusive holiday visit. The hotel is located on the island of Corfu in Glyfada, a notable beach area where the sea is clear enough for your kids to see their toes through the water. During the summer months, swim in one of hotel's pools or go to one of the numerous festivals where visitors can see the traditional music, dancing and costumes worn throughout the ages in Corfu. Be sure to try cumquats, a small orange that Europeans can only find in Corfu, and tiganites, which are fried doughnuts full of syrup and sugar (children will love these!) Some of the more popular beaches in Corfu include Agios Gordios, Agios Stefanos, and Kalami Beach. For more adventurous families, there are numerous deserted caves and bays throughout the island just waiting to be explored. It is said that Nausicaa, the daughter of King Alkinoos, saved the shipwrecked Odysseus in Homer's Odyssey in a bay off Corfu Island.
4. Istron Bay Hotel (their website is currently under construction)
Agios Nikolaos
Crete, 72100 Greece
30/28410 61303
$$$-$$$$
Families looking to relax with their children will find solace in the "Refuge of the Gods," the name given to Istron Bay in Crete. Istron Bay Hotel forms a terrace on a steep slope overlooking the sparkling green-blue water of the bay and prides itself on providing an "oasis of peace" to its visitors. With Istron's own private beach, a babysitting service and an activity club for children, the kids, teens, and adults will all be able to unwind in the paradise of Crete. In the morning, watch the sun rise over Istron Bay and sample a breakfast buffet provided by the hotel's restaurant. Nature-lovers will enjoy the native pink flowers and olive trees covering the white washed stone cliffs. The hotel offers sailing and kayaking, and the Aqualand professional diving school can be found in Istron Bay. For kids ages 4-11, the hotel's youth club, A Children's Service, provides activities like diving lessons, hillside exploring, and beach sports. Snacks and lunch are included at no fee.
5. Galazio Kyma/KalyvesVillas
Kalyves
Crete, Greece
30/28250 31692
$$$$-$$$$$
Rent a colorful studio apartment or villa for 2-7 guests on Kalyves Bay, Crete. These villas and apartments, untouched by tourists, come with typical European bedrooms, bathrooms, a kitchen and living area, and each villa has its own swimming pool and there is free WiFi. Nothing lies between the buildings but the sand and sea, and Kalyves Bay is known for being children-friendly with beaches that gently slope into shallow, clear waters. If the sea does get tiring, family members can head for the adult or children's pools. At night, visit area restaurants that offer an authentic Cretan diet, which features plenty of fruits, vegetables, olive oil, grains, and limited amounts of red meats and poultry.
6. Candia Park Village
Ag. Nikolaos
Crete, 72100 Greece
30/28410 26811
$$$-$$$$
Candia Park Village in the coastal town of Agios Nikolaos in Crete is the closest thing in Greece to a traditional all-inclusive resort. With 222 apartments in a purpose-built traditional Cretan village, its waterfront location offers panoramic views of Mirabello Bay. The hotel has five dining options, three swimming pools, two tennis courts, and a basketball court and volleyball court. Most importantly, there's an organized club for kids ages 4-12 so mom and dad will enjoy leaving their children for a few hours to relax with other parents at the resort. Rooms include a kitchen, refrigerator, and balcony. During the day, try diving lessons or explore The Heraklion Archaeological Museum, Knossos and Zakros. Be sure to take a day trip to Lake Voulismeni, a "bottomless" lake where Athena and Artemis are said to have bathed in ancient times.
7. Hyatt Regency Thessaloniki
13 km Thessaloniki-Perea
Thessaloniki, Greece 57001
30/231 040 1234
$$$-$$$$
Thessaloniki, Greece's second largest city, combines history (it was founded in 315 BC) and fun with its ancient Greek ruins and close proximity to beaches and stadiums where several Greek league soccer teams play. Access to the verdant Chalkidiki peninsula, where pine trees line the beaches, combined with its city sights, makes this a good choice for families with teens. For a more upscale family vacation, stay at the Hyatt Regency Thessaloniki, which is in close proximity to the crystal-clear, turquoise waters and golden sands that were awarded EU Blue Flags for their cleanliness. After a day on the beach, visit a few of the city's many attractions, including the 16th century White Tower, which holds a collection of Byzantine art, or one of Thessaloniki's many churches, like the 4th century Rotunda dedicated to St George. Activities that can be arranged through the Hyatt include mountain biking, private boat trips, sailing, water sports, and private airplane rentals. The kids will also enjoy the indoor and outdoor pool, which even plays music underwater!
8. Aphrodite Hotel
P.O. Box 256
Gouves-Heraklion
Crete, 70014 Greece
30/28970 41102
$$-$$$
While sightseeing in Crete, stay in the Aphrodite Hotel, a Cretan family-run resort whose main mission is catering to families on vacation. Surrounded by lush gardens and palm trees, the hotel houses freshwater, saltwater and children's swimming pools, tennis courts, and a mini golf. During the day, the little ones can participate in the supervised mini club while the rest of the family takes scuba diving or wind surfing lessons, or does water gymnastics. Most of the 330 air-conditioned rooms have a direct sea view, while others look at the gardens or the pool. They all have a balcony or terrace, and a refrigerator. The All-Inclusive plan offers breakfast, lunch and dinner in the Main Restaurant. There are also a lobby bar, a beach bar and 2 pool bars. The hotel is located in the village of Gouves, which offers a wide variety of shops, traditional restaurants and bars. The resort is centrally situated on the island for all those who want to get to know Crete, either by bus or renting a car. Families will like this resort and location whether they are looking for a private, quiet vacation or a fast-paced tourist adventure.
9. Westin Athens Astir Palace Beach Club
40 Appollonos St.
Vouliagmeni
Athens, 16671 Greece
30/210 8902000
$$$$$
Live the beach life in luxury at the Westin Athens, located on a private peninsula in the heart of the Athenian Riviera. Swim and lounge at the hotel's Olympic-sized pool or sunbathe on the sandy beaches just a short walk from the hotel. The Athens International Airport is only 15 miles away, as is Athens' city center, where it could take days for families to pack in all the ancient Greek landmarks on the Acropolis. For a shopping break, visit nearby Glyfada, a high-end shopping district and local hangout. The hotel offers five dining options with choices of alfresco meals, romantic dinners for parents, or poolside lunches for the kids. Westin Athens also understands that travelling with children can be challenging, so they provide a Westin Kids Club, a daily escape that focuses on the region's attractions, with the themes of summertime, sun, beach, and islands.
10. Aegean Plaza Hotel
Kamari
Santorini, Greece 84700
30/22860 28740-1
$$$-$$$$
When families imagine the Greek islands, they usually end up envisioning Santorini, found in the Cyclades island group. The remains of a massive volcanic explosion, Santorini is a series of spectacular downward sloping cliffs that lead into the deep blue Aegean Sea, cliffs that were once home to the Minoan civilization. The Aegean Plaza Hotel sits beachside on Santorini's Kamari Beach, known for its black sand beaches (and one of the only places in Santorini to allow water sports). Families will enjoy the modern décor of the hotel and its central pool area that each room's balconies overlook. Suites are also available for families who want to stay together. Children up to 3 stay free, and children ages 3-12 receive a 20% discount on the per person double room rate. There are three swimming pools and two Jacuzzis, and the hotel's Greek-style restaurant and American buffet breakfast will curb your family's hunger if you decide not to venture out to local restaurants in the hilltop Chora or at the northern tip of the island, Oia.
Dear Reader: This page may contain affiliate links which may earn a commission if you click through and make a purchase. Our independent journalism is not influenced by any advertiser or commercial initiative unless it is clearly marked as sponsored content. As travel products change, please be sure to reconfirm all details and stay up to date with current events to ensure a safe and successful trip.
---