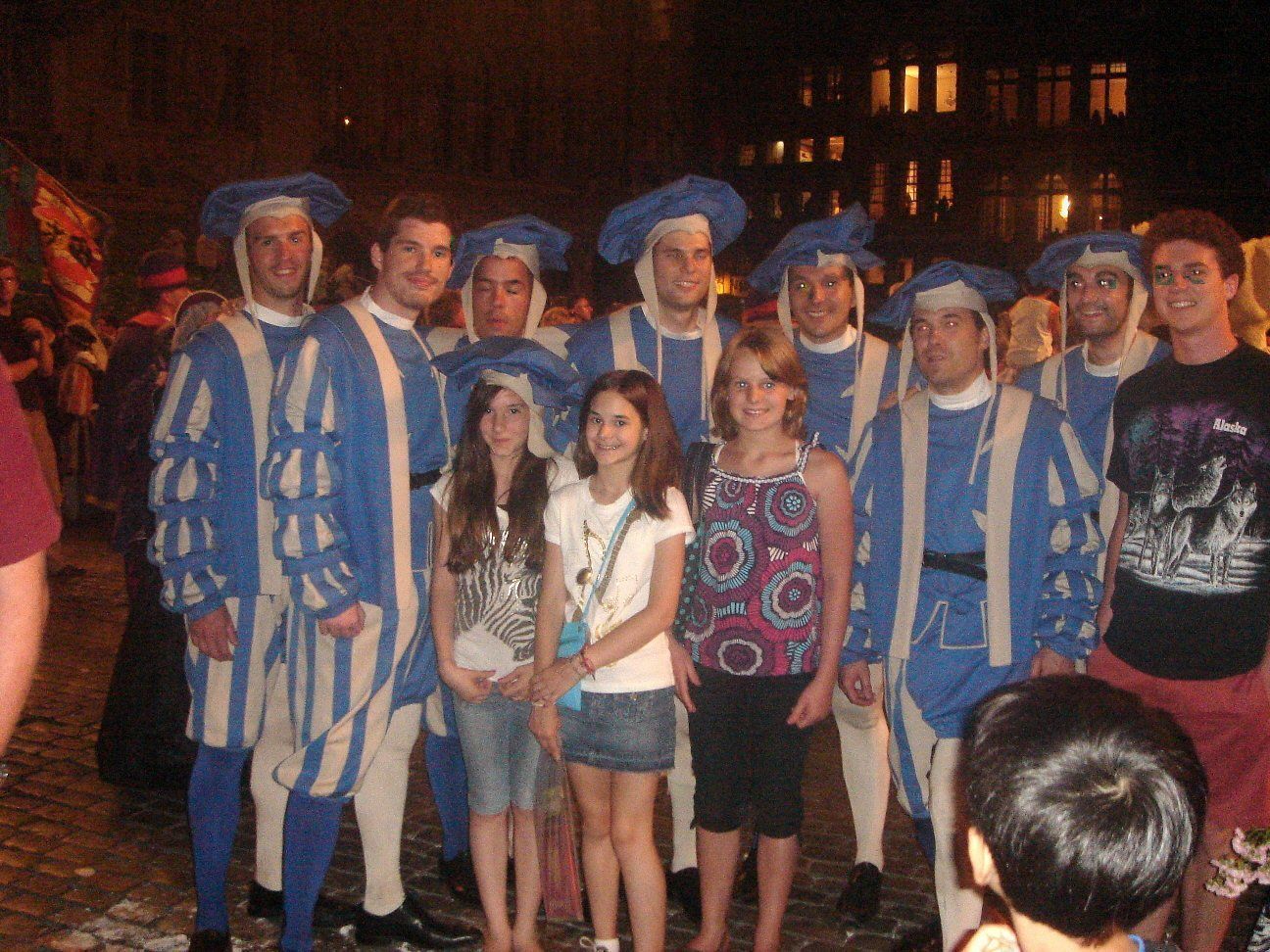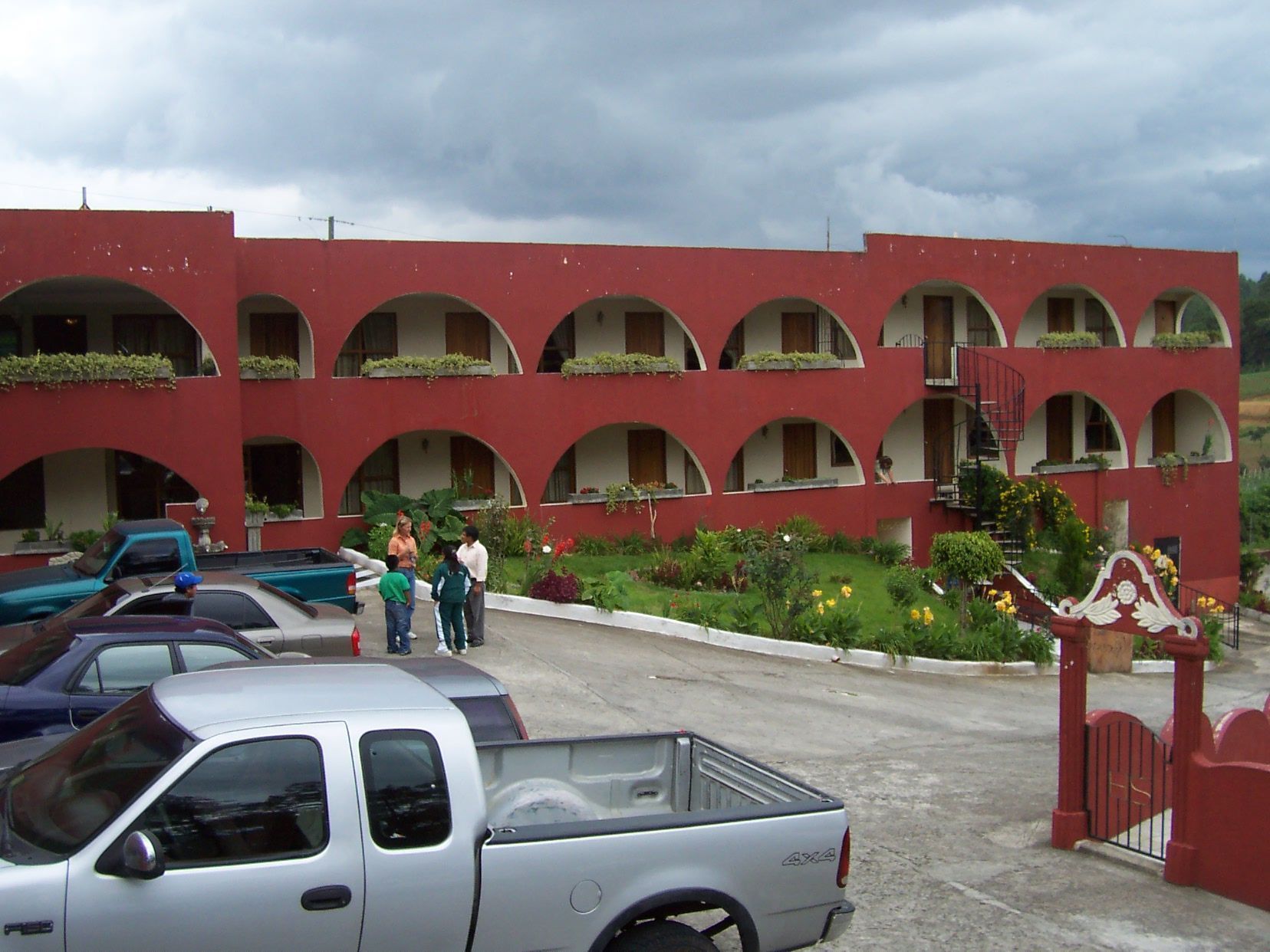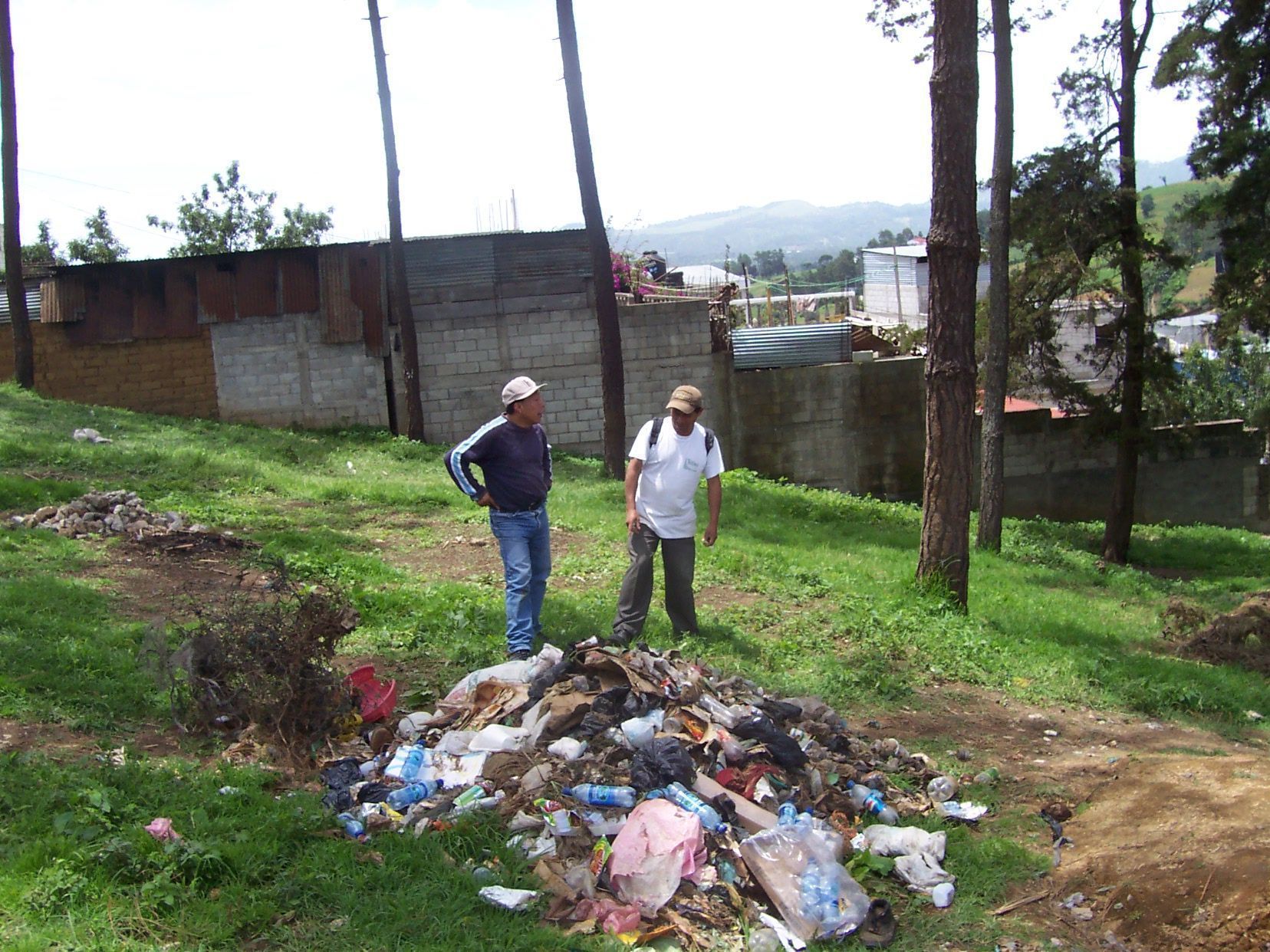 At the heart of Europe, Brussels is glamorous, hip and filled with energy from all over the world, making it an ideal city with teens.

Fully aware that Brussels, Belgium is the capital of the European Union, my teen son and I planned a long weekend there with great excitement. We hoped to learn more about world politics than what we'd read in the beloved Belgian comic book series, "Tintin." My son imagined meeting Colin Farrell and a cast of inept assassins visiting from Bruges. I dreamed of the summer sales on designer clothing. We both anticipated exploring a very sophisticated city filled with great restaurants, contemporary art galleries, and men in suits.
To our surprise, we got all that and much more. We found a rich melting pot of contrasts and cultures, with immigrants and visitors from far beyond the EU boundaries. Shawls, saris, miniskirts and, yes, suits, line Brussels' narrow cobblestone medieval walkways and crowd the platforms of the efficient subway system. Tintin and his detective dog Snowy were there, along with X-rated graphic novels, fine museums, and the largest number of Michelin-rated restaurants in Europe.
Getting to Know Brussels, Belgium
Little Belgium is divided into thee states: Flanders, where Flemish or Dutch is spoken; Wallonia, where French is spoken, and a small region of Luxembourg, where German is spoken. In bilingual Brussels (also written Bruxelles). French predominates, but most residents speak both French and German in addition to English, making visitors feel very welcome. The multi-lingual harmony heard on the streets also contributes to the city's exotic air.
The city's attractions are numerous and diverse, so we decided a tour on the Brussels Hop On Hop Off bus was the best way to get our bearings. The ride provides a good perspective of the new and the old, with headset guidance available in eight languages. After you've circled the spread-out route once, and admired the modern architectural highlights of the European Union's government center at Place Luxembourg/Luxemburgplein, you can choose to disembark at various stops.
Families who want to dig deeper into Belgian culture will enjoy one of the city's many walking tours. While most are given in French or Flemish, English language walking tours are presented regularly by Brussels Walks (32/(0)/493 50 40 60). Itineraries and prices vary for tours of the history of beer, the city's Art Nouveau architecture, the secrets of the master chocolatiers and other topics.
The group Vizit (32/(0)9/234 17 28) organizes their own culinary tours with tastings at major restaurants, and this can be a great treat for budding young foodies. But for us, jet-lagged mom and teen, the first stop was a stroll through the medieval architectural highlights of the Grand-Place, the city's center.
Grand-Place, Heart of Brussels
Grand-Place (known as Grote Markt in Flemish) is a stunningly large square lined with restored buildings that have earned it UNESCO World Heritage Site status. Evenings in summer, bring a blanket and join dozens of other travelers picnicking on the hard cobblestones, their discomfort eased by the pastel illumination of these gorgeous Gothic monuments during the free son et lumière shows scheduled nightly by the Tourist Office. Christian churches and parliamentary buildings are tucked side by side with guilds from medieval times that represented the city's various tradespeople. The Maison des Brasseurs, home to the very important local beer industry, to this day hosts industry meetings and has a small beer museum. The Musée de la Ville des Bruxelles has an impressive collection of royal and historic costumes that were worn during important city events, and are now located upstairs.
The Roy d'Espagne is one of the classic cafes for hobnobbing over a beer in winter, or people-watching on the square in summer. (Keep in mind that the drinking age in Belgium is 16, a real teen pleaser!) All year round, the narrow, cobblestone lanes that radiate out from Grand-Place burst to life with outdoor cafes overflowing with students, families, and couples — either dining in the cool breeze or emerging from the warmth of brew pubs. 
The Grand-Place is at the heart of a surprisingly large and dense medieval town, whose large, uneven cobblestones are definitely not stroller-friendly. Parents should prepare to portage infants and toddlers on any tour.
Brussels' Old Town Sights
Once you're in the Old Town maze, there is an inexorable pull to Manneken Pis, Belgium's answer to Copenhagen's Little Mermaid. No one is sure why the wall fountain topped with a peeing nude young bronze boy was built, although some theorize that it was a gift from the Tanners Guild to the city's citizens, whose urine was collected by apprentice tanners to soften leather. In any case, it is beloved by the locals, who actually dress the boy in various colors and costumes to celebrate national holidays. This small fountain, surrounded by chocolate shops and security cameras, is located at the corner of Rue de l'Étuve (also sign-posted Stoofstraat) and Rue du Chêne (Eikstraat), a few minutes' walk from the Grand-Place. A bronze girl squatting over a bowl, said to be a recent female version of it, is tucked in an alcove off Rue des Bouchers.
While visiting Manneken Pis, take a few minutes to stop by La Fleur en Papier Dore (Golden Paper Flower) at Rue des Alexiens 53, a café once frequented by Belgian artist René Magritte and his surrealist friends and still the scene for poetry readings and visiting artists. Kids will enjoy the windows, if not the Japanese fare at Kabuki (32(0)2/218 86 96), located at Kiekenmarkt 32. Within view of the street, a toy train runs on tracks circling the sushi bar, transporting orders of fresh fish on its freight cars.
A remarkable event takes place annually in June, when Ommegang commemorates the first visit of Charles Quint, Holy Roman Emperor, to his new empire in 1549. The spectacular is comprised of 3,000 fully costumed extras portraying the citizens of the various states that Charles had conquered, all parading for his benefit. For the last 450 years, with a few exceptions, citizens from all walks of life have assembled historically accurate costumes and rehearsed routines with musicians, horses, torches, dogs and dancers in the Grand-Place. Check at the Tourist Office about getting tickets to the bleachers for the three-hour-long pageant. Families with restless young children will do just as well watching for a while from the sidelines of the parade route.
This is only one of many events that take place in the city.  Look for Friday Night Rollerblade tours, concerts from the Brussels Summer Festival arts program, National Day parades, outdoor discos and drive-in movies; check the Tourisme Information Bruxelles for the calendar of events.
Opened in 2009, the Magritte Museum (32/(0)2/508 32 11) occupies the historic Hotel Altenloh at 3 Rue de la Régence – 1000 Brussels, on the Place Royale/Koningsplein. The colonnaded white building houses the masterpieces of Rene Magritte (1898-1967) assembled from the collection of the Royal Museums of Fine Arts of Belgium. The museum displays more than 250 watercolors, paintings, photographs, sculptures, drawings, films, objects and even advertisements in a stylishly converted five-story exhibition space. Kids from all cultures seem to relate to Magritte's realistic images posed in fantastical settings. Children under 18 enter free with an adult, and students from 18-25 pay only 2 euros entrance. Closed Monday, museum café open till 5pm; popular brasserie open till 10:30pm. Guided tours in English, French, Dutch, German, Spanish, Italian and Japanese.
Especially Fun for Kids
Of course, there are fun things for kids (and teens) who just want to be kids when Euro culture gets to be too much. Hop a train and head to Brupark near the Convention Center. Oceade Aqua Park (Bruparck, 1020 Brussels; 02/478 49 44) is a contemporary, year-round indoor-outdoor water park that serves this landlocked country. It has some tiny and bigger waterslides and a wave pool, but it's very tame by US standards. However, in the possibly hot summer months, it can be a lifesaver.
Almost next door is Mini-Europe (Bruparck, B-1020 Brussels; 32/(0)2/474 13 13), a sort of Legoland in which all the EU countries contributed a model of a famous building. It's the perfect scale for school-age kids, and fun to walk around. The small on-site museum is interesting too. Both are in the shadow of the silver arachnid Atomium (Square de l'Atomium, 1020 Brussels; (32/(0)2/475 47 72). This gleaming collection of Christmas balls was designed in honor of the World Exposition of 1958. Actually an enormous replica of an iron molecule, it is one of the city's most unusual buildings.
These attractions are all part of the "Must of Brussels" program, which provides admission to MiniEurope, the Atomium and Oceade using vouchers, at no extra fee. We sampled all three in a long day's outing, but most families would spread it out. There is a casual cafeteria at each of the attractions; most are closed Monday.
Belgium's Comic Strip Legacy
The Comic Strip Center at Zandstraat 20, 1000 Brussels (32/(0)2/219 19 80) is one of the city's highlights. While comic books sound like an ideal distraction for most kids, this museum takes them very seriously, showcasing the work of Belgium's many fine artists. Temporary exhibits might include Manga or other world pop imagery, but the allure here are the stories of Tintin and the Smurfs, both the product of Belgian minds. Most families will choose to avoid the top floor gallery, which at our visit had a collection of adult oriented comics that were an eye-opener for teens, and a real question-generator for younger children. The pricey gift shop has a great book collection, and the café, Brasserie Horta, serves surprisingly good food in a pleasant lunch setting.
Our 2009 visit fell within the Year of the Comic celebration, and the country's emphasis on its comic book innovators made us aware not only of Herge, author and illustrator of the famous Tintin series; but also Peyo, the inventor of the Smurfs; Willy Wandersteen; and many others. Don't miss the walking route that passes 32 walls decorated with larger than life street murals done by 31 different artists; another 10 murals have been commissioned to open throughout 2009. You can start at the Gare du Midi station where the Thalys train stops with a print from Herge's "Tintin in America," see the Tintin and Snowy billboard on the façade of publisher Dargaud-Lomard across the street, then go straight to the "Tintin" at Rue de l'Etuve near Manneken Pis, or just follow along with the tourist office map that plots out a neat walking tour. The ProVelo group also has bike tours that follow the route, and biking woudl be great fun for teens.
Herge, the creator of Tintin, now has his own museum at Rue du Labrador 26, 1348 Louvain-la-Neuve (32/(0)10/488 421), a picturesque small town outside of Brussels. The Herge Museum opened in time to honor the 80th anniversary of Tintin, the beloved reporter, whose first cartoon was published on January 10, 1929. Once the Tintin films, to be directed by Steven Spielberg and Peter Jackson, hit the theatres, this will become even more of a must-see destination. In addition to its extensive collection of Herge drawings, the modern, prism-shaped museum designed by award-winning architect Christian de Portzamparc is an attraction. Trains and buses provide easy access from the capital, with trains running several times a day for the 50-65 minute trip. Plan a day excursion to see the museum and walk around the town.
Shopping Around Town
Fashion shopping is a treat in the heart of Europe, and the June-July and January weeks are dedicated to sales. Rue Neuve (not far from Grand-Place) is the main street where budget-watching teens can find the ever popular and well priced Springfield and H&M stores. Centrum nearby is a busy cobblestone lane lined with lower priced shops; Place du Grand Sablon is the square for antique shops and a fun market on Saturday and Sunday mornings.
For trendy fashion, stroll along the Antoine Dansaertstraat or check out the style sheet www.modobruxellae.be before you set out. As you can imagine, the "latest" changes often. Galleries Louise is the classic Art Nouveau covered shopping arcade lined with elegant shops (including the original branch of the famous Neuhaus Chocolatier) whose architecture spawned imitators across Europe from London to Milano. From Avenue Louise (named after the eldest daughter of Leopold II) to Avenue de la Toisin and Blvd. Waterloo, there is another stretch of Europe's haute couture designers.
For gift giving, among the city's best buys is chocolate. Pralines, or chocolates with a filling of any kind, were invented at the Brussels outpost of Neuhaus, a shop which can be toured today. Don't mistake a Guylian praline in Brussels with one bought in Los Angeles or New York, because import regulations require the addition of preservatives, and purists despise preservatives. Chocolate prices can range from a €.50 Cote d'Or candy bar (great to carry for a daily treat) to a €100 box of Pierre Marcolini designer chocolates. Marcolini's artisanal line of confections is infused with flavors such as African coffee, cardamom, vanilla beans from India, mango jam from Brazil – all because, as he puts it, "I have become obsessed with fulfilling my duty towards the cocoa bean, which has given me so much." That pretty much sums up the impression a gift from his shop will make.
Beer and the colorful glasses that go with each brand are also good gift items. There are several supermarkets in Brussels, but about 5 minutes from the Grand-Place near the de Brouckeres metro stop is a large Carrefour Supermarket, where great chocolate, beer gifts and decorative cookie tins are a fraction of the price they are elsewhere.
Details, Details
American Airlines makes it easy and affordable to whisk the family from America's east coast to the center of Europe. They have taken over the route from Sabena, Belgium's former national carrier, and provide extensive service year round. If you wonder why there are so many Hasidic businessmen in top hats traveling with their families, it's probably because they are going to Antwerp to trade diamonds and enjoy a family vacation in the Belgian countryside. The flight attendant explained that many will also continue on to Israel after Antwerp, to have their newly bought stones polished and show their children the Holy Land.
Brussels' reasonable prices, fine food, and shopping, coupled with a temperate climate compared to many other European cities, and easy access via the Thalys high-speed train from Paris (under 2 hours), the Eurostar from London (about 2.5 hours), or the 99euro fares on Brussels Airlines, also make it a popular weekend getaway for other Europeans. Hotels book up early on weekends, so plan ahead.
We of course ate fantastic food and loved our convenient hotel, the Novotel
just a few blocks from the old town. You can read more in a separate story about Brussels family hotels and restaurants. Because some of Brussels' top Michelin-rated restaurants are found in old town's gnarled web of lanes, we were sure to ask the concierge to write down the names in both French and German. Expect a variety of cuisines; moules et frites of course, but we also found falafel and gyro places, French bistros, Thai restaurants and British pubs in a variety of prices.
For tourist information in the city, visit the Tourisme Information Bruxelles (BIT) at Hotel de Ville de Bruxelles, Grand-Place, 1000 Bruxelles (32/(0)2/513 89 40), open daily. They sell the top value Brussels Card, a pass that gives you discounts at 30 attractions over a 24-, 48- or 72-hour period, starting at Euros 20. Most useful for families, it allows the whole family to travel on any transportation free of charge, and get up to 25% off at museums, restaurants and shops. The Must of Brussels Card (18 euros) is another top value offer with 10 coupons that can be used at various attractions.
For tourist information for Belgium, stop by the Tourism Office for Flanders at rue de Marche aux Herbes 61, 1000 Brussels (32/(0)2/504 03 00). Within the US, contact the Belgian Tourist Office or the regional office for Flanders. School age children will want to prepare for their trip by visiting BrusselsMania.com, the tourist office's youth information site, while older siblings should check out the Use-It Map given out by the tourist office (free of charge) to plot more unconventional stops. 
Dear Reader: This page may contain affiliate links which may earn a commission if you click through and make a purchase. Our independent journalism is not influenced by any advertiser or commercial initiative unless it is clearly marked as sponsored content. As travel products change, please be sure to reconfirm all details and stay up to date with current events to ensure a safe and successful trip.
---