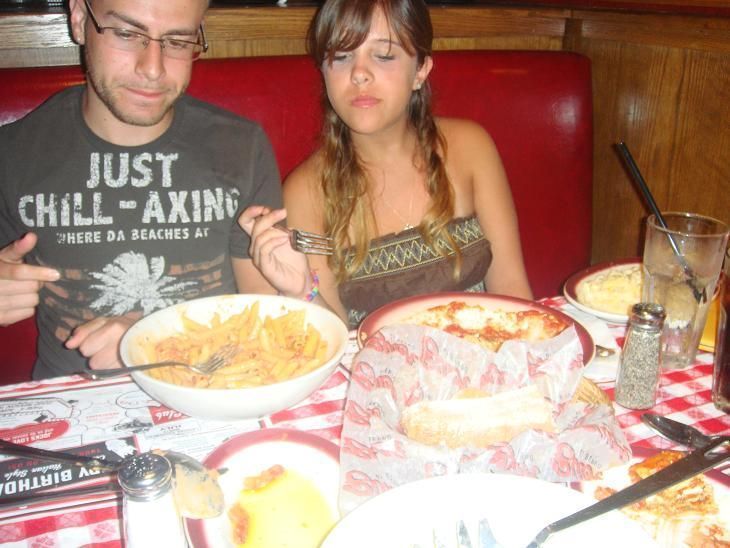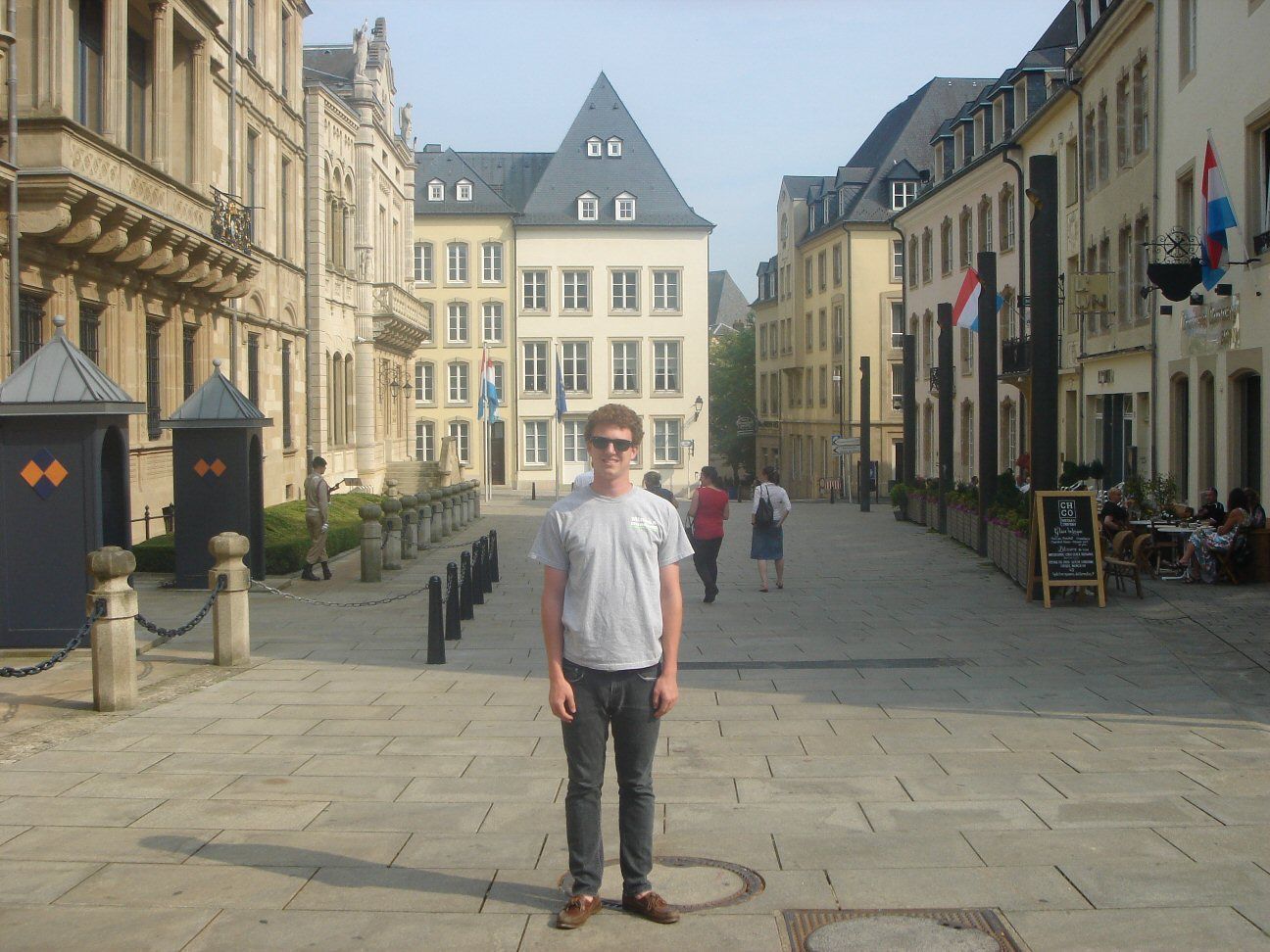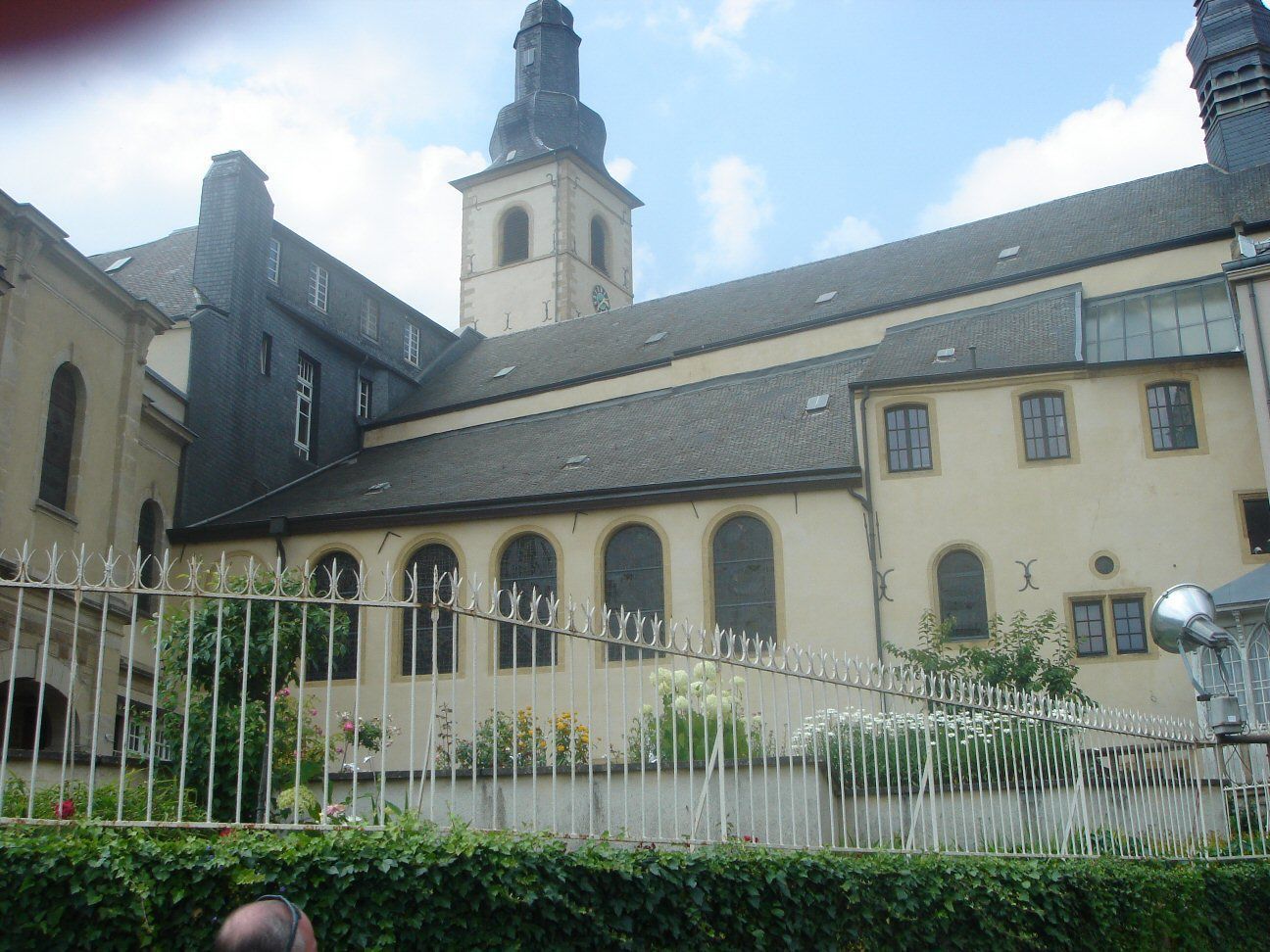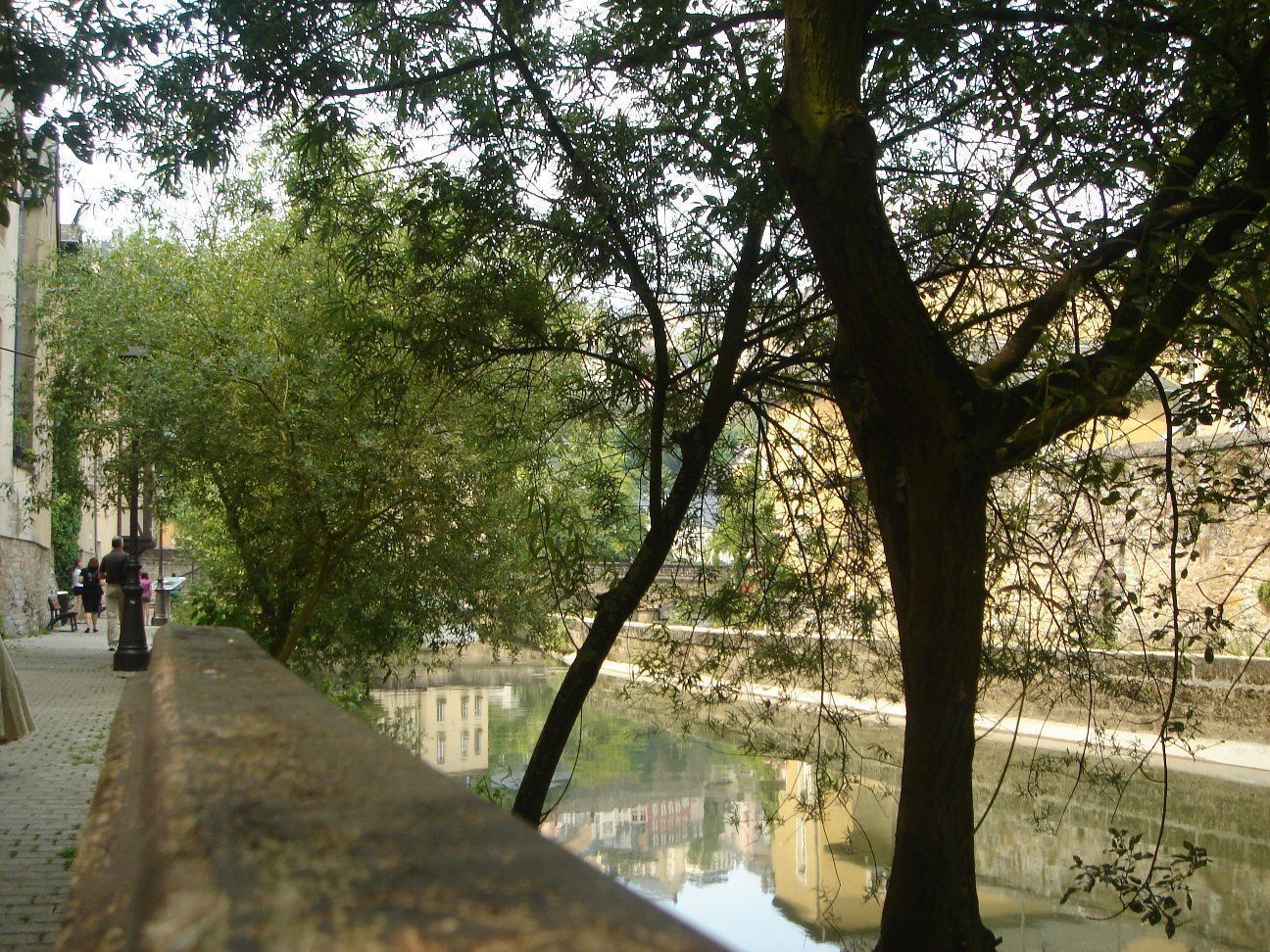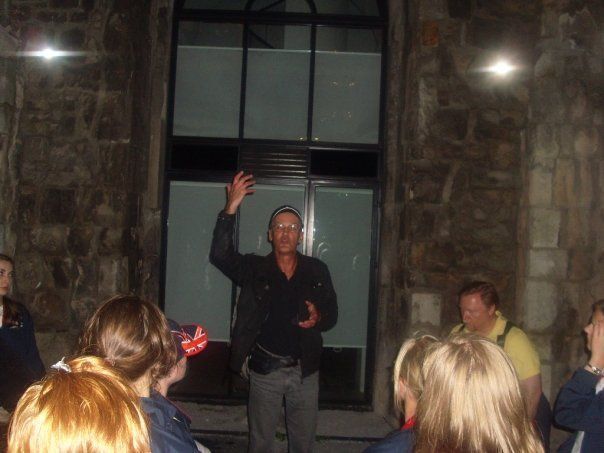 Little Luxembourg has a very cool capital with so many sights, culture and history within walking distance of your hotel that you'll feel like you're on a Grand Tour over a long weekend's visit.
Neatly tucked into central Europe between Belgium, France and Germany, the Grand Duchy of Luxembourg is about the size of Rhode Island. Its proximity to these countries – as well as its long history of conquest and current position as the European Union's strategic planning capital — make it an ideal place for families to get a delicious taste of Europe, in a short time, and on any budget.
All roads lead to the city of Luxembourg. The Grand Duchy's beautiful capital city was founded in 963 by Count Siegfried. He built the first fortified castle on the Bock promontory overlooking the Alzette River and, over time, conquerors including the French, Spanish and Hapsburgs added ring walls and more defenses until the city was known as the "Gibraltar of the North."
By the time the Duchy was granted neutrality in 1867, more than 90% of the defenses, which had grown to three outer rings, 24 forts and 23 kilometers of casemates (interior tunnels) had been dismantled. The stunning Luxembourg Castle, two of the casemates, and the remaining fortifications were designated a UNESCO World Heritage Site in 1994 and are open to the public.
Today, a parliament and HRH Grand Duke Henri, the sixth sovereign in the Nassau-Weilburg dynasty and the nephew of the current King of Belgium, govern the constitutional democracy of Luxembourg. He and his wife, HRH Grand Duchess Maria Teresa, have five children. When the American and Canadian tweens and teens we traveled with saw a photo of the Grand Duke's handsome sons and beautiful daughter, they noted that they looked like the Park Avenue royalty from TV's "Gossip Girl."
Luxembourg City, a Very Cool Place
Prosperous Luxembourg (it has the world's highest GDP according to the World Bank) is a financial and banking center and home to many European Union functions. With a population of less than half a million in the entire country, Luxembourg relies on international commuters from France and Germany for approximately 60% of its daily work force.
The city is a convenient launching pad for sightseeing; families can easily spend a day or two just seeing all of the historic buildings in the beautiful old town. The Palace area is compact and surrounded by green; small museums are filled with history and art; and the tastes of a multinational population make it a gourmet's delight.
There is also plenty to do in the evenings, as there are a good number of pubs in the historic city that are packed at night. During the bright, cool summers the Luxembourgers are out dining and drinking at sidewalk cafes till late, but even in winter, locals enjoy the music bars and welcome visitors to join them.
Luxembourgish History Comes to Life
A stroll through the old Luxembourg Castle area is a must, as much for its intact historic architecture as for its dramatic placement high above the city' ramparts. Families can follow the so-called "Wenzel Itinerary" using a free brochure from the Luxembourg tourist office to guide their own walking tour, or hire a licensed guide on arrival at their office, and proceed with an escort for a two-hour tour (about 70Euros for the group). Luxembourg Castle's perch above a rock cliff, with small medieval-era homes in the valley below, is especially striking and from almost any side of the city makes for a wonderful photo.
A small glass elevator operates till 2 o'clock in the morning between the active Haute Ville and the lower city, Basse Ville or the Grund. Walk along the Corniche in the Haute Ville and you can look down upon the narrow, picture-perfect Alzette River surrounded by homes that appear to date to the castle's founding. The Alzette runs through Grund and under the striking Aqueduct to the Pétrusse River valley where new housing, cafes and bars have opened.
Up above in the historic, largely pedestrian Haute Ville, the Duchy Palace and government buildings line the beautiful, majestic Place d'Armes. The ornately landscaped Place Guillaume II (William 2nd Square) nearby is another area for stylish bars and outdoor cafes; most of the city's fashion shopping takes place in the lanes that radiate from it. The Kirchberg neighborhood hosts most of the contemporary EU buildings, leaving this area almost entirely architecturally pure. At the Velo stand near the Court of Justice in Haute Ville, families can rent blue bikes for a mere €1 per hour to tour the city, and return them at any stop.
Exploring the Sights of Haute Ville
Inside the fortified walls are several museums or, more accurately, collections of items marking the area's place in history from its Roman origins onwards. The newly restored Casemates were tunnels throughout the old city fortifications connecting large caves and rooms used for worship and, during World War II, as fallout shelters during aerial attacks. Our group followed a wonderful guide, Jean-Claude Conter of the National Tourist Office Luxembourg; call 00352 22 28 09 or vist their website to book his two-hour tour.
With an engaging stream of facts, figures and folk tales, Jean Claude led us up and down the hand-carved, slippery spiral staircases and in and out of turrets and tunnels. After what seemed a futile effort to find the exit (which underscored the Casemates' effectiveness against enemies), the kids emerged into the city's soft summer sunlight for an ice cream treat.
The Ducal Palace and duchy's government buildings are all within a short walk of the fort, and worth a look around. The simple Changing of the Guards ceremony occurs twice each day. Look for the flag to be flying outside the palace; it indicates one of the royals is in residence. Nearby, the cathedral dating from 1613 offers a snapshot of the duchy's history, as it includes mosaics installed by the Vatican, statuary from the Bourbon period, a Jesuit wing, Moorish columns from the Spanish era, and French stained glass.
Within the upper city are several museums, including a Graphic Design Museum, the I.M. Pei-designed MUDAM for modern art, and the Forum d'Art Contemporain, an exhibition space housed in the historic Casino Luxembourg. We paused at the National Museum of History and Art, whose pleasant sidewalk café serves a light lunch and superior iced chocolate or iced coffee with scoops of ice cream.
Exploring the Tastes of Haute Ville
People-watching is one of the city's delights and it's hard to go wrong stopping at a local café. Most of the local restaurants have a children's menu of half portions at half prices, making a special meal affordable for a large family. There are also many bakeries that prepare fresh quicke (small sandwiches) that are ideal for planning a picnic together in one of the Haute Ville squares.
We can recommend a few special dining experiences. The Restaurant am Tiirmchen (00352 26 27 07 33) is hidden a few steps below street level in the Haute Ville at 32, rue de l'Eau, L-1449 Luxembourg. Here, families will experience an authentic Luxembourgish meal served in a stone and stucco home that is typical of medieval times. The "Taste of Luxembourg" starting plate features a few types of pate, some smoked ham, cornichon pickles and radishes, and some carpaccio of pork in the local style. The main courses offered a choice between a knadeloch, a dumpling served in either a Roquefort and walnut sauce, or in a local cheese and cream sauce, that resembled a pasta. Fish included the locally caught trout and imported filets prepared with fennel, capers or a wine sauce. As unusual as the food sounds, the younger diners in our group all found something reassuring to eat and the décor and ambiance made it a festive meal. Following the surprisingly large portions is a desert choice between fruit tarts and chocolate mousse (of course, the crowd favorite), or fresh fruit and cream.
Another evening we had the good fortune of sampling the fresh seafood at the outdoor Brasserie Guillaume (00352 26 20 20 20) at 12-14, Place Guillaume II, L-1648 Luxembourg.  From a menu of pan-European entrees, we ordered trout baked on a bed of risotto flavored with the tiny gray shrimp from neighboring Belgium. The cafe's extensive wine list, like many in Luxembourg, included a variety of international wines ranging from cremant (a locally grown sparkling white wine) to the finest Rieslings from Germany and Bordeaux from France.
Luxembourg beers are almost as intensely worshipped as those in Belgium, but not quite. In our group, the women tended to like the light, Pilsner-like die Kirche and the pale and rich Bofferding. Note that the country's drinking age is 16, something your teen travelers will appreciate.
Late into the evening, outdoor cafes become resting places for the beer steins and wine glasses of the young financial traders and visitors who come from France and Germany to enjoy the upscale nightlife. The Place d'Armes has many places for coffee and ice cream. Café des Artistes, with its local crowd who come to sing folk tunes with the piano player several nights per week is a fun place to drop in, so that the kids can get a taste for the Old World culture that thrives among the authentic Luxembourgers.
Details, Details
If the hip city of Luxembourg is unknown to Americans, the reverse is true in Europe, where it's considered a rewarding weekend getaway. The national Lux Air and other European carriers serve the city from Paris, Amsterdam or Brussels, and the TGV train from Paris takes only 2 hours.
Locals do speak Lëtzebuergesch but whether you speak English, French, German, Flemish or Dutch, everyone you encounter will be able to communicate. This strategic country teaches its students French and German in elementary school, and requires a third language for university.
For such a small destination, there is a lot to see, making Luxembourg an ideal destination for families with limited time. We found our Luxembourg Pass invaluable; this "passport" provides entry to all attractions plus free transport on the public bus and rail system. For just €34, a group of five family and friends have unlimited access to everything this marvelous little country has to offer, as well as a handy guide that explains it all.
In the capital city, international travel and trade have spawned a terrific network of hotels and restaurants in every price range. We stayed at the four-star Novotel Luxembourg Centre
(+352/24 87 81) at 35, rue du Laboratoire, L-1911 Luxembourg, near the main train station and within a 15-minute walk of the historic area.
The comfortable, contemporary Novotel has 150 rooms, most of which sleep a family of four (kids under 16 stay free and get breakfast). There is a small bar and restaurant with a children's menu, fitness center, a space in the lobby for WiFi access, and a tiny children's play area. Families can take advantage of Novotel's Family Plan to get a 5pm checkout on Sunday afternoons, guaranteeing a long weekend of fun.
The city and country have many fine youth hostels. The recently renovated Luxembourg City Youth Hostel (352/ 22 68 89 20; located at 2, rue du Fort Olisy, L-2261 Luxembourg) hugs the base of the castle and has parking, bike rentals, a playground and its own outdoor café, run by a renowned gourmet chef. Four-bedded rooms with private shower and toilet start at €10 per bed per night. Visit the Luxembourg Youth Hostels Association to find out more about availability and rates, and be sure to book in advance during the busy summer season.
For information, drop by or write the Luxembourg City Tourist Office (+352/222809) at Place Guillaume II, P.O. Box 181, L-2011 Luxembourg, Luxembourg. For information about the country, visit the comprehensive Luxembourg Tourism site.
Dear Reader: This page may contain affiliate links which may earn a commission if you click through and make a purchase. Our independent journalism is not influenced by any advertiser or commercial initiative unless it is clearly marked as sponsored content. As travel products change, please be sure to reconfirm all details and stay up to date with current events to ensure a safe and successful trip.
---