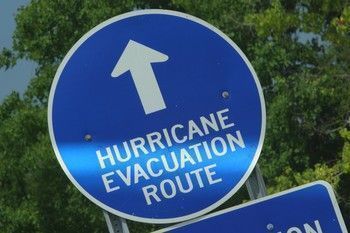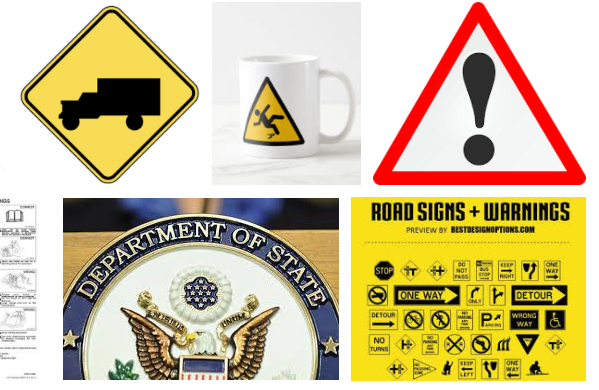 Frightening travel alerts, amplified by the 24-hour news cycle and lots of genuinely bad news, have become a daily occurrence… and that's not necessarily a bad thing. Although terror incidents, swarms of refugees, Zika, and extreme politics affected travelers in 2016, these crises usually didn't deter young parents from traveling the world with their children. Should they?
After a sobering first quarter that includes many ugly domestic airline incidents, the U.S. Department of State has issued a new Worldwide Caution Travel Alert. Given the possibility of encountering a terrorist incident, health hazard, or weather-related disaster in any part of the world, many families still won't hesitate to plan their dream vacation. With that in mind, we share eight ways to use travel alerts, news bulletins and preparedness to ensure safe travels with loved ones in a troubled world.
Listen when the State Department Urges Caution
The March 2017 alert issued by the Department of State says: "As terrorist attacks, political upheaval, and violence often take place without any warning, U.S. citizens are strongly encouraged to maintain a high level of vigilance and take appropriate steps to increase their security awareness when traveling." We agree completely.
This Worldwide Caution was followed by a specific travel alert for Europe, the number one foreign destination for American families per a Hotels.com survey.
Research Specifics about your Destination
The May 1 Europe Travel Alert reads, in part, "Recent, widely-reported incidents in France, Russia, Sweden, and the United Kingdom demonstrate that the Islamic State of Iraq and ash-Sham (ISIS or Da'esh), al-Qa'ida, and their affiliates have the ability to plan and execute terrorist attacks in Europe […] Extremists continue to focus on tourist locations, transportation hubs, markets / shopping malls, and local government facilities as viable targets. In addition, hotels, clubs, restaurants, places of worship, parks, high-profile events, educational institutions, airports, and other soft targets remain priority locations for possible attacks." Although such a broad warning will scare off some travelers, according to the May 2017 European Tourism – Trends & Prospects report from the European Travel Commission, the 2% increase in travel to Europe overall last year included a 6% increase over 2015 figures for Americans. The strong U.S. dollar continues to make foreign travel more affordable and will likely boost international tourism.
Keep Up with News
Travelers should read country specific information pages, travel warnings, and travel alerts on travel.state.gov, the Canadian Travel Advice and Advisories and the U.K.'s Foreign Travel Advice pages to understand what they're in for. Although travel bargains are a big draw, for example, the 29% drop in Istanbul hotel prices observed by Hotels.com is due to the 30% decline in tourism to Turkey after several terrorist incidents. Istanbul remains one of our favorite cities for families, yet recent news indicates this might not be the year to take your family.
Paper Up with ID Documents
Have all your personal photo ID documents in order, including student IDs for the kids. There's a free passport photo app that guarantees good quality and rules compliant ID, visa and passport size pictures. Be sure to arrange for Permission to Travel letters if your minors are traveling with friends, a school group, or other instance without legal guardians present.
Research Passport & Visa Needs
It's possible to apply for a passport through your local authorized passport agency, if you have 12 weeks' lead time. However, we recommend using a specialized service to help with visa and passport requirements if you've never done this before, and certainly if you have less than 30 days prior to departure and need expedited services. Whether there's a sudden death in the family that requires your clan to visit another country, or you discover that your passport will expire within six month's time — an issue that will deny you entry to many foreign countries — the team at Fastport Passport can help. Even D-I-Y families who need first time passports for their kids will benefit by the advice on their easy-to-use blog.
Stay Informed while Traveling
Those who love to dive deep into local cultures may avoid staying up to date with "real world" news. American citizens can enroll in the Department of State's free STEP program, however, an app that pushes notifications to you of travel safety at your destination, and stores your contact information in case of emergency.
Exercise Common Sense
The beach (in Cartagena or the Jersey Shore) is no place to let down your guard. Keep common sense safety in mind. Watch all family members when swimming, safeguard valuables (even better, lock them up in the hotel), be attentive to what you are eating and how it's prepared, and have contact information for a local medical provider (your physician or a travel insurance provider can supply this) in case there's a mishap.
Get Travel Insurance
We never leave home without travel insurance. The travel insurance comparison site InsureMyTrip, after polling agents, is expecting an increase in demand for travel insurance this summer due to travelers' growing concern over terrorism. To better serve the public, they publish a comprehensive directory of current travel alerts and warnings.
Keep in mind that travel insurance policies spell out myriad exclusions to costs generated by trip delay, trip interruption, or trip cancellation associated with terrorist attacks, so you'll have to ask a lot of questions. In general, travel insurance may cover weather issues, lost luggage, medical situations and more depending on the coverage you purchase. Dan Durazo of Allianz Global Assistance USA adds, "Insurance companies also provide 24/7 travel assistance, so if you need help in unfamiliar territory, they're just a phone call away," a great reassurance for parents and grandparents.
Please share your family's safety strategies in the Comments Field below.
---
This story was accurate when it was published. Please be sure to confirm all rates and details directly with the companies in question, and stay up to date with current events to ensure a safe and successful trip.