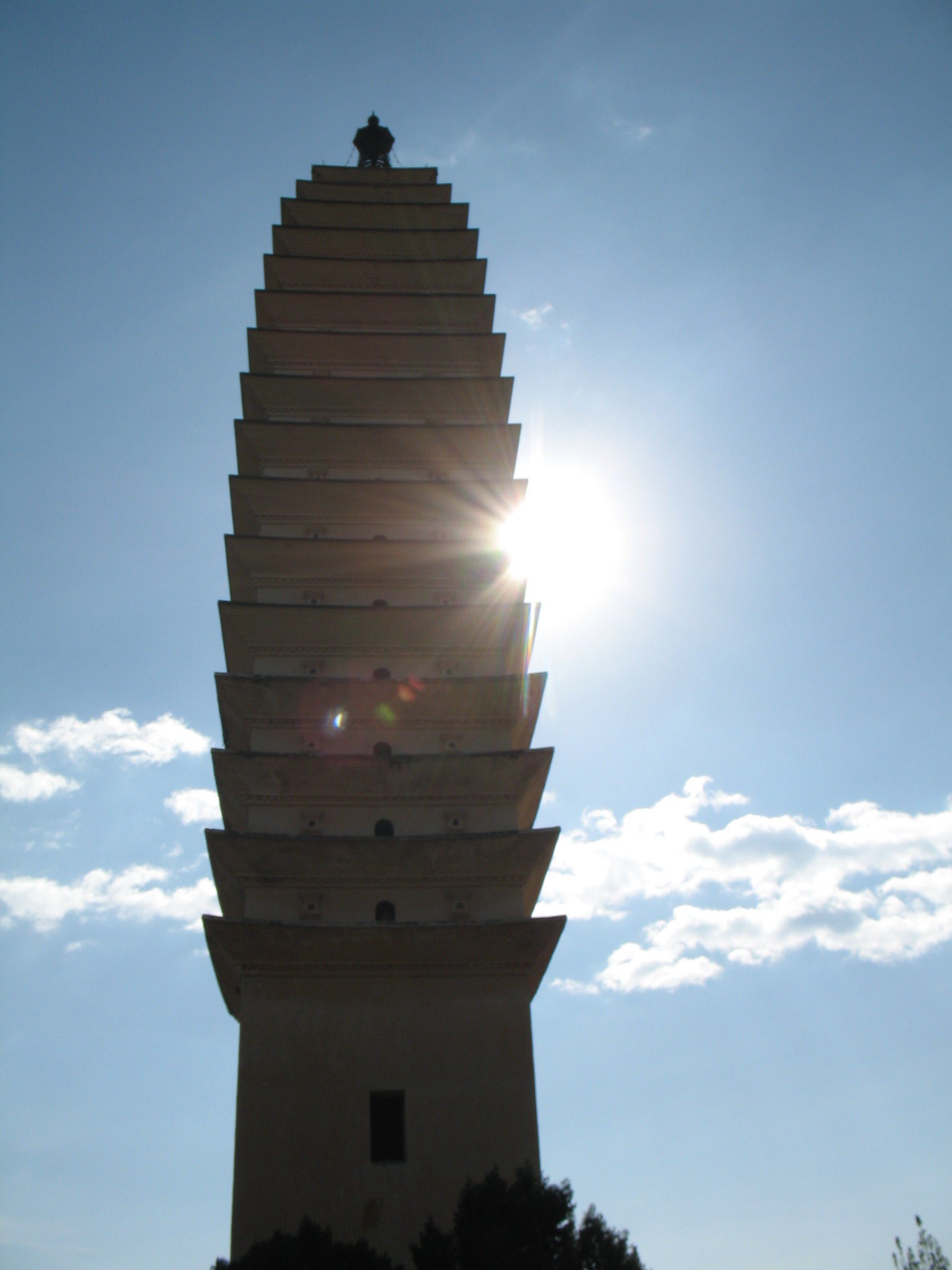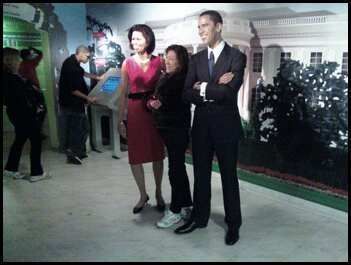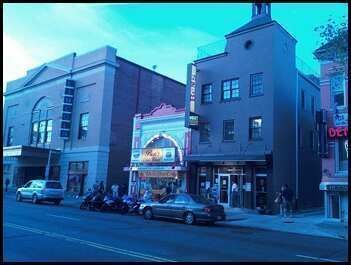 A new mood in the nation's capital promotes slow food, organic produce, folk arts, and American heritage — all to the betterment of the U.S. government.A new mood in the nation's capital promotes slow food, organic produce, folk arts, and American heritage — all to the betterment of the U.S. government.
On a recent weekend in Washington DC, I had the pleasure of staying at a new Capitol Hill hotel and exploring some of the new neighborhoods and newly restored institutions that keep Washington DC humming.
Since my hotel was the Affinia Capitol Liaison, I slept upstairs from Art And Soul, the year-old restaurant of chef owner Art Smith of Chicago. Combining an exotic array of comfort food ingredients with organic produce, free range meats and poultry, fresh seafood, Southern seasonings and a bit of the Obama's pixie dust has made Art And Soul one of those places where you can never get a table. But that doesn't mean you shouldn't try; guests at the comfortable and stylish Affinia Capitol Liaison have an inside track on their semi-private booths.
Art Smith's Art And Soul
Our family travels for great meals, so it was with pleasure that we dove into a menu whose signature item is the hoecake. A hoecake, or crepe-thin cornmeal pancake, got its name back in the day from being fried over a wood fire on the bottom of a hoe. But Art Smith, who spent several years as private chef to the household of Oprah Winfrey, doesn't have to worry about such things. His similarly innovative, equally chic, home-style Southern eatery in Chicago, Table 52, has garnered him several James Beard awards and the affection of the Obama family, who liked to dine there on special occasions.
His Washington DC hoecakes are turned out by a team under Travis Timberlake, an unassuming chef who relishes topping them with seasonal delights, be it house-cured salmon and caviar; or fried oysters and chow chow. We tried skillet biscuits that arrived in a big buttery ball that had to be pulled apart by dinner mates. I sampled the pecan crusted chicken, a First Family favorite; the richly tender half-chicken baked in a glaze of chopped pecans and a bourbon-fig syrup is served with a side of apple sausage dressing. (We hear the fried chicken and waffles, a brunch favorite, are requested take-out items at the White House.)
As a family, we tasted the blackened scallops on sweet potato puree, melt-in-your mouth pork chop, spicy greens, fried green tomatoes, and rockfish served with jambalaya. The mac n'cheese, a local favorite, was just too much to contemplate though kids would adore it, and in fact, the chef makes a variety of kid-pleasing items on children's request. Deserts are rich, excessive and worth a try, with the sweet potato pie with homemade marshmallow topping surpassing the pecan pie, chocolate stout pudding, apple fritters or fresh sorbets, in my humble opinion.
How Art & Philsophy is Changing the Capital
So what does Art And Soul have that suits the new Washington? For one, an elegant interracial crowd not always seen in DC power circles. Being African-American is fashionable and this alone is transforming many city neighborhoods.
Two, it puts a major culinary figure touting sustainable agriculture and farmers' rights within eyesight of Capitol Hill. It makes a fine Southern dining experience accessible to legislators battling healthcare and environmental reform. We believe that when rulemakers begin to taste safely grown, pesticide-free foods they make better laws and provide more support to the FDA.
Three, a stylish boutique hotel like the Affinia Liason has sprouted up opposite the trendy Kimpton George Hotel, making two hotels that focus on personal service, environmental best practices, a lobby built for social networking, meeting spaces with flowing water — and a Zen vibe designed to refresh their guests. This welcoming ambiance brings together young people, touring families, lobbying groups and the power elite so they can realize they want the same things from life. Knowing we all want these things makes better legislation.
Washington Museums Thrive on Art & Soul to Lure Visitors
Our family has visited Washington DC several times, and at each visit we try to catch a few more of the nation's greatest collection of free attractions. Only recently did we discover the majesty of the newly restored Capitol Visitors Center, where visitors from around the world can learn how American democracy works.
The Library of Congress reveals its beautifully restored rotunda and nearby, the Jefferson Library, a huge collection of private books that reminded our family of how well educated our presidents have been. Fascinating pamphlets accompany many galleries such as the one devoted to songwriters George and Ira Gershwin, which houses George's piano and plays "Rhapsody in Blue" over the PA system.
The National Portrait Gallery, honoring President Abe Lincoln on his 200th birthday, gave us insight, through paintings, of the course of his presidency and how much older and more drawn he became as the Civil War dragged on. To see in person Shepard Fairey's outstanding portrait of President Obama thrilled our teen, who unknowingly sported its reproduction on a T-shirt.
The National Building Museum occupies the former Pension Building, a huge, majestic, 19th century  palace built on behalf of veterans of the Civil War. Located next to the Memorial for Law Enforcement Agents, itself a powerful reminder of how many have given their lives to protect our daily existence, it showcases exhibits on sustainable energy, garage design, city planning, and a popular toddler play group that seems to gather in the empty carpeted lobby each morning.
The Newseum enabled a trip down Memory Lane for me, an internet journalist, and my husband, formerly of Time, and would thrill anyone like our son who's a news junkie, whether online, via John Stewart on TV, or a reader truly absorbed in the daily newspapers.
Their eight-minute 4D film, "I-Witness" showcases big moments in the history of news-gathering, with a powerful segment about Nelly Bly, the first investigative reporter. It's well crafted and worth watching. It's also more kid-friendly than the graphic "What's News" film or Pulitzer Prize Photographs Gallery that highlight the images chronicling the death, disease and starvation that man has inflicted upon man, just since the invention of photography. As if influenced by the down home sentiment that is art and soul, the Newseum is quick to point out just how many big mistakes have been made by journalists eager to file a story ("Dewey Beats Truman!"), and how corrupt some of them have been, faking stories to get a cover (Jason Blair and others) or twisting facts to serve their own political beliefs (Glen Beck and many others).
Kids should try out the game in their Ethics Center to determine choices a journalist should make, and play in the Broadcast Studios or Interactive Newsroom where they can tell their own stories, objectively or not.
Neighborhoods like Capitol Hill Use Art & Soul to Remake Themselves
A few neighborhoods have taken art and soul to heart, being reborn as even more community-focused and environmentally friendly meeting places. Eastern Market has literally ruled Capitol Hill's food chain for generations, as the largest wet market in the city. It reopened in mid-2009 after a fire destroyed the interior of the 19th-century red-brick building, and to once again houses organic butchers, bakers, a delightful florist, sustainably grown vegetable and fruit stands, in addition to the popular Market Lunch which serves crab cakes and fried fish sandwiches daily and at Sunday brunch.
Outdoors, the Eastern Market neighborhood has expanded beyond the Metro Station Eastern Market/Marine Barracks to include several streets filled with craft vendors and artisans, underwear and CD dealers, and artists such as The Button Lady, who makes flower arrangements, dolls and jewelry with an astounding array of buttons, thread and some elastic bands. We dined at Montmarte, a family and pet-friendly French bistro whose owners have expanded into a 7th Hill Pizza place next door.
Nearby, the up and coming Barracks Row area along East 8th Street SE has incubated many other restaurants, some truly gourmet and some, like the popular Matchbox, that draw a young politico crowd as well as adventurous tourists.
Convention Center & Chinatown Buses Breathe Life into Penn Quarter
The new convention center, known as the Verizon Center, has sprung in a neighborhood that was populated by homeless shelters and now, in addition to those, has loft apartment buildings and affordable housing designed to lure families back to downtown D.C. (That, I'm told, is unlikely to happen until the public school system improves.) 
Around the convention center and the Gallery Place/Chinatown Metro, the Penn Quarter neighborhood had merged with Chinatown, where Full Kee at H and 5th remains a very popular, very cheap spot for Hong Kong shrimp dumpling noodle soup and Chinese comfort food.
H and 10th  Streets is where the plethora of cheap Bolt Buses and Megabuses drop their legions of young travelers, disgorging them into this reborn part of town. Both Penn Quarter and Chinatown have been given a lift by new attractions such as Madame Tussaud's Wax Museum, a hip Lucky Strike Bowling Alley, and the Crime and Punishment Museum, purely commercial attractions that entertain families who have already seen the Mall. Locals are excited about the H Street Trolley due in 2012, which promises to relieve traffic congestion in the area.
A few of the many fine restaurants include Rasika, a fantastic, upscale Indian restaurant with a fresh approach to classic dishes from every region of the country; Central, the newest Michel Richard restaurant; PennFehn for pan-Asian cuisine; and the more casual Jaleo, a Mexican style bar and restaurant.
U Street is Underserved but Up & Coming
Up at U Street, the art and soul espoused by the town's newest African-American celebrities has merged with the partial gentrification of a neighborhood long thought to be "dangerous" by students and visitors.
Now, dozens of tourists of every racial and ethnic persuasion gather on line in front of Ben's Chili Bowl, a showing-its-age hot dog cum chili storefront that has graced U Street since 1958. Don't pass up a chance to try their Smoker with chili, an enormous beef dog slathered in mustard, sauerkraut, and a mound of spicy, intensely smooth chili. Ben, who passed away this year in his 80s, leaves behind a family to tend to his culinary legacy and a crew who cater to vegetarians as well as carnivore customers. On the same block of U, the Lincoln Theatre honors its history of launching Duke Ellington (a neighbor) and other luminaries of the Jazz Age with concerts and benefits for local causes.
We wandered up to 14th Street to check out Pixie's Furniture and Whatnot, the Hunted House, and Goodwood; all antique and collectible shops stocked with vintage furniture, funky light fixtures, odd dishware, oil paintings, and items picked up at local auctions.  New home design shops like Vastu and several fashion boutiques like Rue 14 compete with bars, overgrown parking lots and new restaurants, such as Saint-Ex and Crème Café for the street traffic that swells on weekends.
Georgetown, Always Chic & Prosperous, Goes Upscale
If your family remembers charming red brick Georgetown from previous visits or perhaps your school days, it's interesting to note how it has changed. Still architecturally distinctive, with its own canal and beautiful waterfront along the Potomac, Georgetown has gone even more upscale.  Teens will delight in the addition of well-established shops like Intermixx and Barney's COOP to the area's many crafts and clothing boutiques. Dean and Deluca has joined what used to be a funky collection of ethnic eateries, and high style places like Bangkok Joe's, a pan-Asian comfort food bar that serves various dumplings, and big rice and noodle bowls, dominate the promenade along Washington Harbor.
The National Botanical Garden is Georgetown's most interesting sight, because its collection of flora from around the world is set off by wonderful lighting, toy train sets and other seasonal decorations throughout the year.  When the government is in session, traffic can be very challenging for families wanting to visit Georgetown from other districts. Enter the Circulator, a $1 per ride bus system that makes a big loop through town, running between the Union Station train terminal and Georgetown, as well as circling the Mall and Smithsonian Museums and other routes.
Details, Details
Your comfortable place to call home is the Affinia Liaison Capitol Hill (866/AFFINIA or 202/638-1616) located at 415 New Jersey Avenue NW, Washington DC 20001, one block below the Capitol and a 10-minute walk from Union Station and several Metro lines. It's a 343-room, high-style hotel with a friendly feel, and kids will be right at home.
Fun amenities include the pillow menu that allows the whole family to choose an iPod playing pillow, or some allergen-free ones, or a magnetic one designed to increase blood flow to the brain at night. Their jet set pets program means that Fluffy and Fido can come with and be well treated. 
The hotel also offers guests a complimentary Experience Kit:  your choice of BYOB Kit with picnic supplies and a coupon for a local wine shop; Stay-Fit Kit with yoga mat, workout bands, DVDs; or a Walking Tour Kit (fun for families) with a laminated map, iPod loaded with local walks and music, and a CityWalks card deck with short tours catering to various interests on each card.  We enjoyed the "CityWalks: Washington DC" pack from Chronicle Books, but there were no loaner iPods at our visit.
In addition to a plush chaise longue by the window, our hotel room had a loop of Chef Art discussing his culinary theories on the flat screen TV, a comfortable workdesk, a minibar, and wonderful organic toiletries from Sprout dispensed by large plunge-top jars in the shower. A note in the bathroom that said we should reuse our towels was ignored because no matter where we hung them, we got new ones. Another note said that up to 10 billion articles of packaging were disposed of annually due to hotel toiletries, and we felt guilty for wishing there were sample size toiletries to take home. There is a functional fitness room, business center and free WiFi in the lobby. One more note for families:  between Memorial and Labor Days, an inviting rooftop pool and sundeck await upstairs.
For 2009-2010, double rooms with two queen beds start from $129 to $189 per night for summer weekends (August is the value month), or $349 to $449 per night for high season midweek. There are several connecting rooms available, and talk of making one-bedroom in suites in time for the 2011 season.
For more information on Washington DC, visit the Washington DC Convention & Visitors Bureau website.
 Great photos coutesy of Affinia Hotels; cell snaps courtesy author's LG smartphone.
Dear Reader: This page may contain affiliate links which may earn a commission if you click through and make a purchase. Our independent journalism is not influenced by any advertiser or commercial initiative unless it is clearly marked as sponsored content. As travel products change, please be sure to reconfirm all details and stay up to date with current events to ensure a safe and successful trip.
---