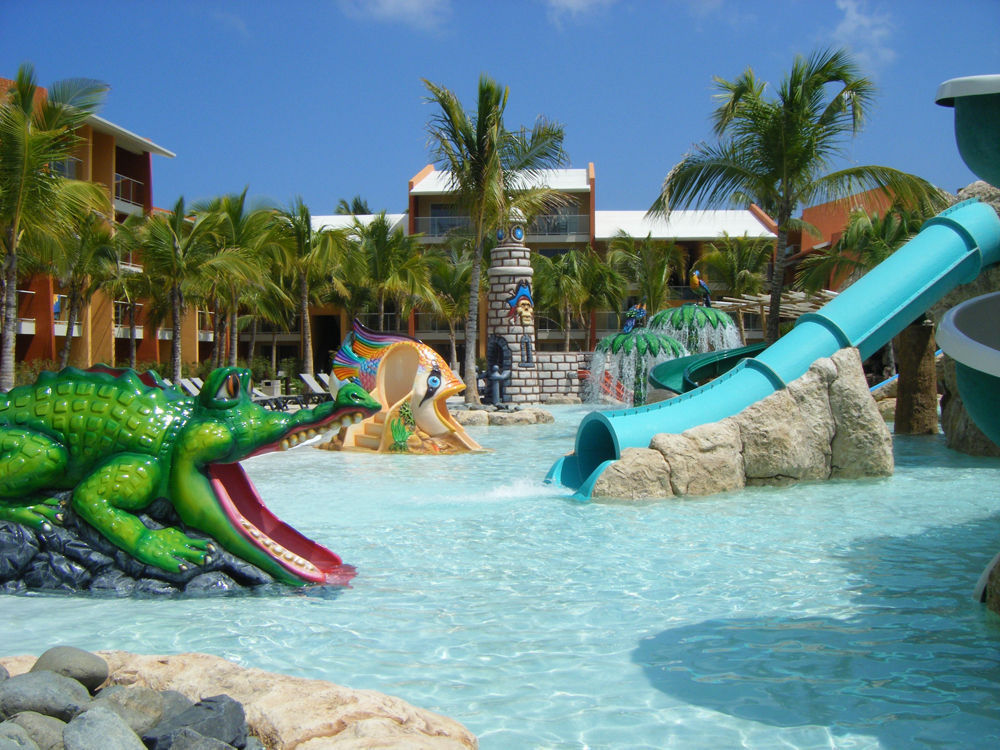 March 25, 2010. TripAdvisor.com survey of 1,100 online travelers reveals growth spurt of 4% in family travel year over year for 2010 summer season.
TripAdvisor, the world's largest travel community, today announced the results of its annual family travel survey. In good news for the travel industry, 92%  of travelers with children plan to take at least one family vacation this year, up from 88% who did so last year, according to more than 1,100 U.S. travelers surveyed. More than 69% said that the beach was their preferred destination.
2010 may also see a trend for traveling further abroad, with 33% planning to take both domestic and international family trips, up 5% from last year.
Generation Jet-Set
The youth of today are better-traveled than ever, according to TripAdvisor's survey.
— 75 percent of travelers' children (those under the age of 18) have visited more than six U.S. states – only 37 percent of these children's parents had traveled as extensively by the same age.
— 73 percent of travelers' young children have experienced international travel, compared to 44 percent of their parents by the same age.
— Travel is very important to a child's education, according to 52 percent of travelers with children, while 35 percent believe it is somewhat important.
Family Finances
— 28 percent of travelers with children expect to spend more on family trips in the coming 12 months than they did in the past 12 months, while 47 percent expect to spend roughly the same amount.
— 30 percent anticipate spending $1,000 – $3,000.
— 22 percent predict they will spend $3,000 – $5,000.
— 19 percent foresee spending $5,000 – $8,000.
— 10 percent of families expect to spend more than $10,000.
Popular Pursuits
— The most enjoyable aspect of family vacations is spending quality time together, according to 48 percent of parents.
— The five most popular activities that families plan to indulge in together this year are:
1. Relaxing at the beach – 69 percent
2. Visiting a historic site – 62 percent
3. Visiting a museum – 50 percent
4. Visiting a national park – 46 percent
5. Visiting an amusement / theme park – 41 percent
Travel Tribulations
— When it comes to traveling with children, airplanes are the most stressful mode of transport, according to 44 percent of parents.
— 16 percent maintain that car journeys are the most difficult to endure.
— 11 percent have tackled the challenges by giving their child an antihistamine before a journey, in order to help them sleep.
— 31 percent of parents don't find traveling with children nerve-racking at all.
Plane Stressful
— 56 percent of travelers maintain that in the event of a tantrum before take-off, the parents should be given an amount of time to settle
their child, after which the family should be removed.
— 6 percent believe the family should leave the plane immediately, while 38 percent believe they should be allowed to fly as planned.
In-Journey Entertainment
When it comes to avoiding the dreaded cries of, "Are we there yet?," technology beats more traditional pastimes hands-down.
— 45 percent of parents turn to a TV or DVD player to entertain their offspring.
— 23 percent encourage their children to read books.
— 10 percent rely on the appeal of new toys.
— Classic travel games hold a place in travelers' hearts, too. 'The License Plate Game' is the top choice for 32 percent, followed by 'I Spy', the preferred game for 19 percent, and memory games, favored by 11 percent.
Child-Free Vacation Zones
Many travelers would happily pay a premium to enjoy some child-free space on vacation.
— 33 percent would shell out for a seat in a child-free section of an airplane.
— 32 percent would foot the bill for a table in an adults-only section of a restaurant.
— 26 percent would pay up for a lounger in a 'no kids' section of a pool.
— 21 percent would fork out for a room in a tyke-free section of a hotel.
— 21 percent would splurge on a spot on a child-free section of beach.
— 9 percent would pay up for a visit to a child-free museum.
Family-Friendly Brands
According to travelers with children, the most family-friendly hotel brand is Embassy Suites.
Dear Reader: This page may contain affiliate links which may earn a commission if you click through and make a purchase. Our independent journalism is not influenced by any advertiser or commercial initiative unless it is clearly marked as sponsored content. As travel products change, please be sure to reconfirm all details and stay up to date with current events to ensure a safe and successful trip.
---