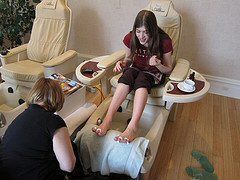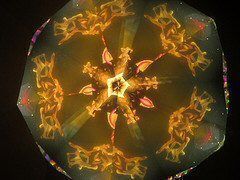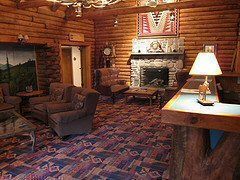 The Emerson, a quiet, New York Metro-area resort, provides a perfect mother-daughter spa getaway or teen weekend for families who want to enjoy the Catskills together.
Emerson Resort and Spa
The Catskill Mountains have been a playground for city dwellers for centuries. Located just a few hours from New York City, they are easy to reach and provide year-round recreational opportunities. Nestled in these majestic mountains is the Emerson Resort and Spa in Mt. Tremper. Our family skis at Belleayre Mountain every winter and the Emerson is located right down the road.
Active vacations usually work best for our family, which includes two teenagers who enjoy bickering with each other and their parents. We get so focused and engaged with what we are doing, we forget to argue with each other. The Zen vibe that the Emerson exudes makes it the perfect place for us to kick back après ski, without a disagreeable word exchanged between us.
Family Togetherness in Just the Right Dose
The Emerson is not the place to stay to if you are seeking an extensive kid's club program. It's an intimate property where the staff quickly learns your child's name. Organized children's activities are low-key affairs, like the Saturday night movie screened in the cozy Bean Bag Theater, complete with popcorn.
If you want to hike the on-premise trails, skate on a frozen pond, enjoy the world-class spa and spend quality time with your family, you have come to the right place. It is pet-friendly, so no need to leave the pooch at home.
Lodging Options at the Emerson Resort
The Emerson has two distinct lodging possibilities, both family-friendly. The Lodge offers 27 spacious units. It is built in the traditional Catskill-style and its casual knotty-pine accents and fireplaces effortlessly blend with the mountain backdrop. The Inn has 26 premium suites and five duplex loft suites. These units are chic and stylish, the décor decidedly Eastern influenced. The Inn is located in the resort's main building, while the Lodge is nestled in the tranquil, pine-scented woods a few steps away.
We have stayed in both buildings and enjoyed them both. We appreciate the luxuries such as the giant air-jetted tub, fireplaces and private deck hugging the creek. We particularly like the roomy duplex layout that offers parents and kids a bit of privacy.
The Emerson's Dining Options
The Catamount is one of two restaurants on-premise. We like its casual feel, welcoming manager Sean, and fun soundtrack. Portions are gigantic, a challenge that even my son's teen-aged appetite can't win. The Catamount salad, comprised of greens, candied walnuts, blue cheese and dried cranberries, is memorable. The prices are reasonable, particularly the Kitty Cat menu for children. The crowd is a mix of locals and guests.
We always enjoy breakfast at the Phoenix, located in the main building. The granola is homemade, and the sweet crunch of the banana chips help to make it the best I have ever eaten. If they decide to sell it, I hope that they do mail order, because it is addictive.
Light lunches are available at the Country Store Cafe, which is housed in a 19th-century dairy barn. Tasty sandwiches, wraps and soups are served. The large selection of old fashioned penny candy does not go unnoticed by my kids. Candy lipstick anyone? The shopping options in the Country Store include antiques, gourmet foods and a fashionable assortment of clothing.
The World's Largest Kaleidoscope
The Emerson is home to the world's largest kaleidoscope, and the presentation is free to hotel guests. You enter a carpeted room, and told to get the full impact of the experience by lying down on the ground. The show is a retro throwback to the laser rock shows of my youth, but in wholesome way. The brilliant bursts of colors and shapes are entertaining. It's fun to do it as a family. The shops at the Emerson sell a large variety of kaleidoscopes, which make fun souvenirs.
You can see it all in the kids' video.
Top-Notch Spa in the Catskills
Our first visit to the Emerson got us hooked on the Spa. One look and we quickly decided to toss our usual frugality out of the window. My husband and I booked a 50-minute couple's massage and I splurged and added a facial. My daughter was rewarded for her excellent report card with a mini mani-pedi, available to girls aged 9-15. It was her first spa experience, and she has never looked back. Maddy was thrilled that her manicurist had also done Natalie Portman's nails, when the Academy-Award winner had been at the hotel for a photo shoot. She loved the experience and her resulting glossy nails.
If you have young children, the hotel offers babysitting for $15 per hour, so you can enjoy this decadent treat, knowing your kids are well taken care of. The Spa can provide you with a variety of treatments, including body scrubs, wraps and facials in one of the 10 treatment rooms.
The Spa's single-sex steam and sauna and co-ed outdoor hot tub are available to all guests. Its deck location provides a lovely, pastoral view that should get you properly relaxed and ready to be pampered.
Mother/Daughter Yoga
On our first visit, Maddy and I reserved two spots in the yoga class. Our classmates included two other mothers, each with their own teen daughters. These women had come to the Emerson to have a Spa weekend with their daughters, and as hotel regulars, they were full of praise for the resort. It was fun to be with other moms and daughters sharing a healthy activity.
Hotel Amenities
The Inn's Great Room seems custom made for kids and teens, with Karaoke, puzzles, a card table, and a whimsical chess board, whose pieces are Boston Red Sox baseball players. Complimentary drinks and snacks are available here at various times of the day.
The spacious and well-equipped fitness center means you won't have an excuse to forego your usual workout.
In winter, the hotel has a small ice-skating rink and a short loop perfect for cross-country skiing or snowshoeing, with rentals available on property. In almost any season, you can rent mountain bikes to explore the area as well. The lovely outdoor pool is a summertime treat. There is a playground with swings and slides, and I hope I won't embarrass my kids by saying that they always enjoy a lengthy swing.
Nearby Activities when visiting the Catskills
Belleayre Mountain, only minutes from the Emerson, is home to the longest ski trail in the Catskills, Deer Trail. The ski school is excellent and has a fine children's program. The blend of novice, intermediate and expert runs makes it a good choice for a family downhill ski holiday. Snowboarders are welcomed.
Tubing is a fun warm weather activity and it requires no special skill to tackle the locals rivers. Rent an inner tube in Phoenicia, a few miles from the Emerson. It's a charming town and home to the fabulous Phoenicia Diner, the perfect place for a yummy and inexpensive family meal.
Train lovers should not miss a ride on the seasonal Catskill Mountain Railroad. The six-mile ride offers scenic views from Mount Pleasant to Phoenicia.
Hiking trails abound, as do pick-your-own farms, so it's a great area to get the kids back-to-nature.
Foodie families will want to stop at Bread Alone Bakery before they depart. There are several locations, and the one in Boiceville is very near the Emerson. The artisan breads are baked in a wood-fired brick oven using organic grains. Cakes, cookies and muffins are mouth-watering.
We Will Return
We never stay at the Emerson for more than 48 hours, but it's a sufficient amount for us to return home feeling re-charged and relaxed. In only 2 hours we're back to the bustle of New York City. Thanks to our time at the Emerson, we feel as if we had been a million miles away.
Resort Report Card
Name:
Emerson Resort & Spa
Address:
5340 Route 28
Mount Tremper
New York
12457
www.Emersonresort.com
Phone:
877/688-2828
Seasonal Rates:
$$ – $$$
Hotel Setting:
A
Hotel Staff:
A
Choice of Activities:
A-
Quality of Amenities:
A+
Bonus:
Great Spa, The world's largest Kaleidoscope
Note:
With no special kid's club, this is a place to come and spend quality time with your family
Dear Reader: This page may contain affiliate links which may earn a commission if you click through and make a purchase. Our independent journalism is not influenced by any advertiser or commercial initiative unless it is clearly marked as sponsored content. As travel products change, please be sure to reconfirm all details and stay up to date with current events to ensure a safe and successful trip.
---