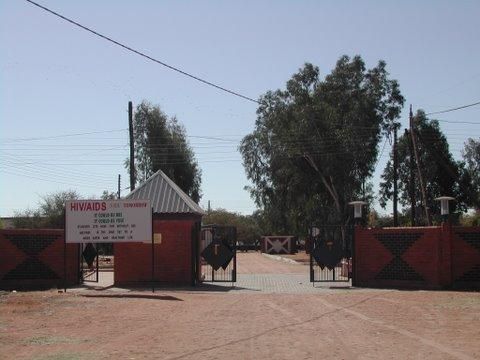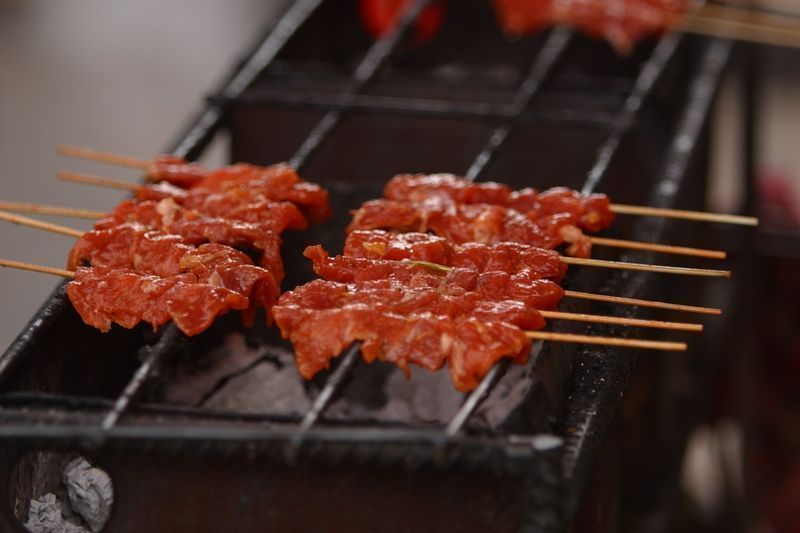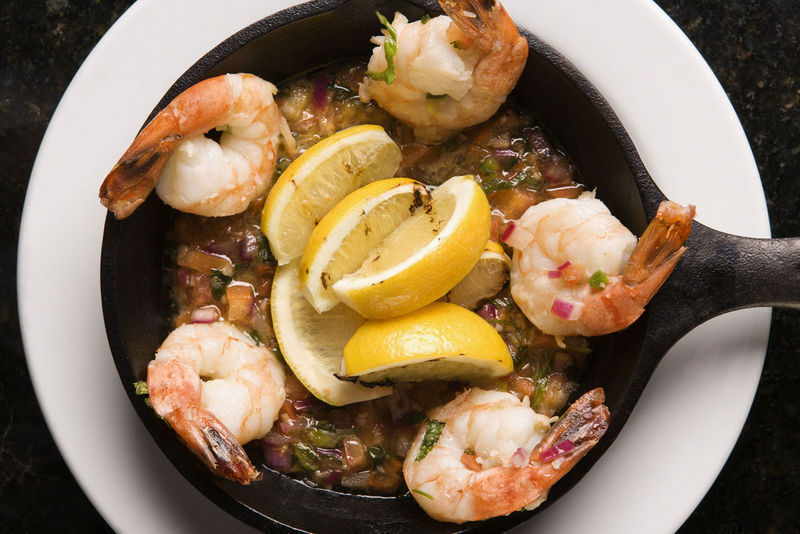 Looking for a good family restaurant in San Francisco? Something both grownups and kids can enjoy? Read on for Family Travel Forum reader favorites.
San Francisco, California is a diner's town where the locals go at it with the same gusto as visitors.  All restaurants will call you a taxi at the end of a meal, so don't hesitate to go off the beaten tourist path for a great meal.  (Prices, reasonable by any standard, become even cheaper the farther you get from Fisherman's Wharf.) Note: Always call ahead to secure a reservation.
Balboa Cafe
3199 Fillmore Street at Greenwich
San Francisco, CA  94123
415/921-3944
Very popular neighborhood restaurant with an active bar scene, but very friendly to families.  Fabulous, huge hamburger (great for kid sharing) and interesting choices for mom and dad.
Bubba Gump Shrimp Co.
Pier 39
San Francisco, CA 94133
415/781-4867
This Forrest Gump-themed chain restaurant may not be unique to San Francisco, but it fits right in on the waterfront.  Movie memorabilia and great views accompany Southern-style food, a cute kids' menu and yummy smoothies.
Chinatown Chinese
Once you've entered through the colorful, peak roof Chinatown gates at Grant and Bush Streets, most families start to dream of a Chinese meal. These two names came up for a better than average quality with the ambiance you'd expect.  Let us know if you find something better! 
Far East Café 
631 Grand Street
San Francisco, CA  94108
415/982-3245 
Hunan Home
622 Jackson Street (between Grant and Kearney)
San Francisco, CA 94108
415/982-2844

E & O Trading Company
314 Sutter Street off Union Square
San Francisco, CA 94108
415/693-0303
This contemporary microbrewery serves a variety of tasty Asian dishes to accompany sample trays of tropical sodas or new beers. Kids can toast with a wooden pallette supporting six shot glasses of ginger, papaya, mango and other sodas, while parents try the new pale ales, dark ales and light beers. Spicy beef in lettuce leaves, calamari in a tamari sauce and various dumplings are best enjoyed family style. Reservations recommended as the lively atmosphere and active bar scene are popular with local families.
Fog City Diner
1300 Battery Street at the Embarcadero
San Francisco, CA 94111
415/982-2000
A local favorite for all ages, with a huge menu and nice wine list .  Besides great California and pan-Asian cuisine, there's lots of hustle, bustle, a lively bar scene, and big picture windows overlooking the street. It's an "in" spot and priced higher than its "diner" monicker would leave to believe, but it's a great night out.
Hard Rock Café
Pier 39 – Beach and the Embarcadero
San Francisco, CA  94133
415/956-2013
This is a fun, tried n' true Mecca of pop culture for all ages and if you've never been to one, it might as well be here. Offering cute kids' menus of expensive American food and burgers, this high- energy restaurant is crammed with memorabilia and plays familiar tunes. Next door, the Souvenir Shop sells t-shirts and classic rock relics, of course.
Home Plate
2274 Lombard Street at Pierce
San Francisco, CA 94123
415/922-HOME 
A home-style coffee shop in a real neighborhood that evokes the "Grease" era.  Open daily from 7am to 3pm, offering great prices and food, perfect for kids, but busy at weekend brunch.  Of course, in a town where Asians rule the kitchens, we shouldn't have been surprised to have huge portions of eggs and biscuits, pancakes, towering waffles, fresh-squeezed juices and gourmet coffee served by a friendly Chinese staff.  Thoroughly enjoyable.
Khan Toke
5937 Geary Bouleverd between 23rd and 24th Avenues
San Francisco, CA 94121
415/668-6654 
Any restaurant with decor from "The King and I" has a lot to offer children.  Request a private alcove with shelves holding Thai dolls, tiny elephants, and wall hangings.  Low tables with silk cushions on the floor are perfect for toddlers and infants, and exotic enough to intrigue teens.  A varied menu includes kid-pleasing, non-fiery Pad Thai noodles, spring rolls, barbecued chicken and pork satay on skewers, dumplings and many rice dishes.  More adventurous palates will also have much to enjoy. Open evenings only. 
Kokkari's
200 Jackson Street at Front Street
San Francisco, CA  94111
415/981-0983
Another of the terrific new eateries in the SoMa area, this warm and friendly upscale Greek taverna is distinguished by its French chef, who handles moussaka and other Mediterranean specialties with a light touch. Kokkari's cozy booths and fireplace make it especially inviting in the cooler weather; open for dinner nightly.
McCormick and Kuleto
900 N. Point St. at Ghiradelli Square
San Francisco, CA  94109
415/929-1730
This is the Wharf area restaurant where locals take out-of-town friends and visiting relatives. Many claim that the food's almost on a par with the view, with fresh seafood the main offering. Prices to match the high rent tourist location.
Mel's Drive-In
2165 Lombard Street (check website for more locations around the city)
San Francisco, CA 94109
415/921-2867
Part of the second generation of a drive-in chain made famous by the movie American Graffiti, Mel's has great breakfast, burgers, and milkshakes in 1950s style.  Kids will like the car-shaped boxes for their meals.
Sear's Fine Foods
439 Powell Street
San Francisco, CA 94102
415/986-0700
The line out the door moves surprisingly fast at this popular, landmark restaurant.  Specialities include Swedish pancakes and sourdough French toast.  Soups and sandwiches are served for lunch; fancier meat dishes appear for dinner. 
Ton Kiang
5821 Geary Boulevard between 22nd and 23rd Avenues
San Francisco, CA 94121
415/387-8273 
Come at lunch for the great dim sum (small wrapped dumplings of seafood, meat, vegetables, or poultry) and other Chinese treats that kids love choosing.  In the evening it's hopping with families who like the distinct Hakka cuisine, a bit of a spin (with many casseroles and well-spiced seafood dishes) on your traditional Cantonese.  Nice service and casual but sophisticated ambiance. 
Tartine Bakery
600 Guerrero Street
San Francisco, CA  94110
415/487-2600
Locals calls this the best bakery in the city providing a breakfast of pastry, cakes or tarts to patrons daily.  Also offered after noon are pressed lunch sandwiches, the most famous of which is the the Croque Monsieur, a cheesy creation served open-faced on crunchy home-made country bread.
Yank Sing
49 Stevenson Place
San Francisco, CA  94105
415/541-4949
101 Spear Street
San Francisco, CA  94105
415/957-9300 
For a new spin on dim sum in a contemporary glass and marble setting, reserve a table at this favorite downtown dim sum parlor. Skillful, bilingual waitresses wheel past carts with single-portion Peking Duck, minced squab in lettuce leaves, delicate shrimp and bamboo dumplings, delicious tofu or rice noodle rolls, and assorted other delightfully imaginative three or four-piece portions of Chinese snacks. It's pricey, but worth it. The first location is a bit smaller, and a few minutes' walk from the SF MOMA museum.
Looking for a place to stay in San Francisco?  See Hotels in San Francisco.
Dear Reader: This page may contain affiliate links which may earn a commission if you click through and make a purchase. Our independent journalism is not influenced by any advertiser or commercial initiative unless it is clearly marked as sponsored content. As travel products change, please be sure to reconfirm all details and stay up to date with current events to ensure a safe and successful trip.
---