Avoid the desert heat and enjoy beautiful Moab, Utah from the comfort and safety of your own car. These easy to follow scenic road trips include visits to Arches National Park and Canyonlands National Park, two of our nation's top treasures.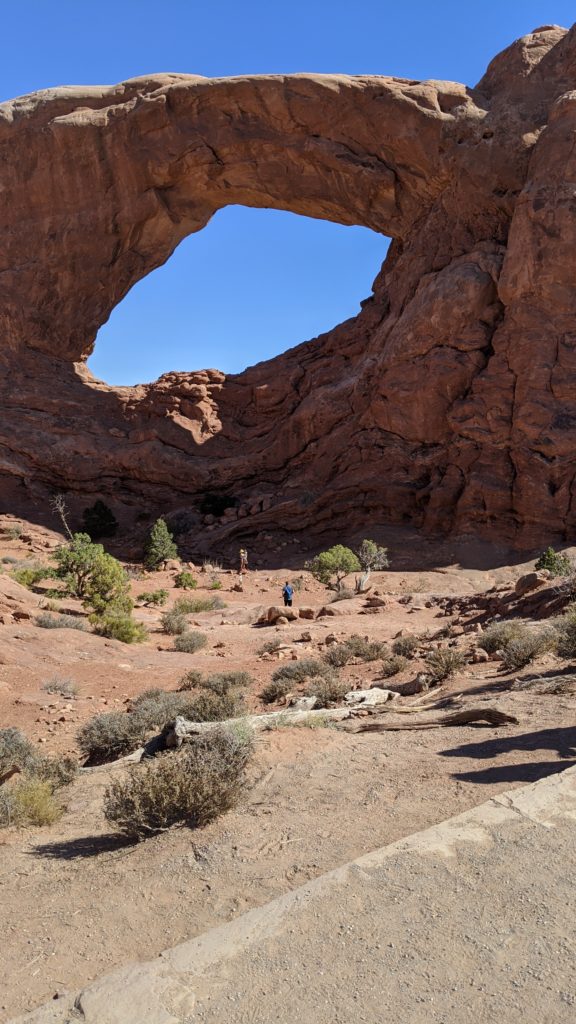 When you map out your family's cross-country road trip, be sure to include a drive through Utah's breath-taking southeastern region. Home to high arches, picturesque canyons and mountain vistas, this part of the Utah desert offers both well-paved roads and scenic byways. The extraordinary views are guaranteed to excite everyone on board. Be sure to pack plenty of water and plan to make stops along the way.
Book ahead at Recreation.gov to visit the national parks because Arches is requiring timed entry passes to even drive through! Restrictions to prevent over-crowding last from April 3-Oct. 3, 2022. Buy passes online or risk having to find out if any last-minute tickets are available.
Accessing Moab from Scenic, Winding Byway 128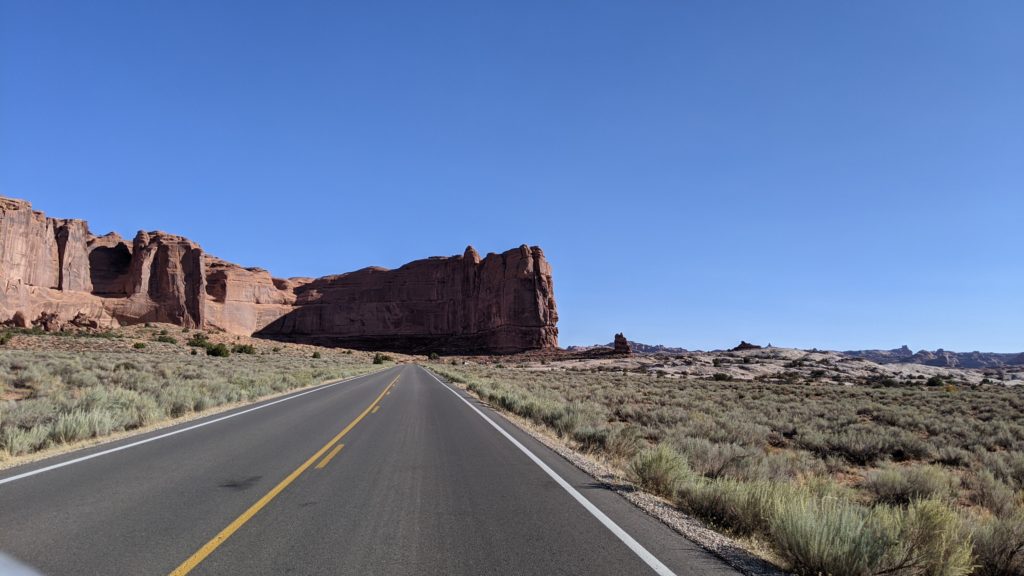 Coming into Moab, Utah, take I-70 to Scenic Byway 128 as it runs along the snaking Colorado River. The byway does possess a number of tight turns that will require the driver's full attention (and may cause quesy stomachs for those in the backseat.) However, the road straightens out not long after crossing the Colorado River at the notable Dewey Bridge site.
Built in 1916, Dewey Bridge was once the longest suspension bridge west of the Mississippi River before being destroyed by a 2008 brush fire. For years, historians and architects debated over how to rebuild the bridge. Restoration was completed in 2000.
Ease into the scenic stretch of road that follows the Dewey site to notice the magnificent Fisher Towers and Castle Rock to your southwest. These tall red rock desert spirals are the settings of many famous films and commercials.
La Sal Mountain Loop Road
As you reach the Castle Valley Junction, Byway 128 rejoins the Colorado River for another series of curves before entering the city of Moab. If your schedule is flexible, consider taking the 60-mile LaSal Mountain Loop Road which begins at the Castle Valley Junction.
This route starts off with a series of swift turns before opening up to a stretch that offers a wonderful view of the famous Priest and Nuns rock formation. You'll be amazed by how much this natural sand stone structure really does resemble an assembly of nuns following their pastor.
Steer into another set of winding turns through the edges of the stunning LaSal mountain range and you will descend into Moab heading north on highway 191.
While in Moab Utah: Sleeping
In order to take full advantage of the region's scenic drives, spend a few nights in town. Whether you enjoy camping, the charm of a bed & breakfast or the comforts of a hotel, Moab offers diverse lodging options to match an array of budgets. We enjoyed our visit to the very casual Bowen Motel, one of the small two-story motels along the Main Street. It was clean and inexpensive and, most importantly for our weary hikers, within walking distance of several restaurants and ice cream parlors.
With double rooms starting at less than $150/N, downtown Moab's Best Western Greenwell Inn offers affordable lodging and adventurous excursion packages.
For parents in need of some pampering and rejuvenation, there are two comprehensive resorts in Moab's immediate area. The Red Cliffs Lodge, much more sophisticated and well situated on the banks of the Colorado River, boasts a spa, athletic courts, ATV and horseback tours, a movie museum and even its own winery.
Sorrel River Ranch offers a full-service spa, fitness classes, and fine dining at the Sorrel River Grill. Room rates are almost double those at Red Cliff because Sorrel provides the area's most luxurious lodging. This will likely appreal to the multi-generational family groups.
Driving Arches National Park
A number of shorter drives are easily accessible from your basecamp in Moab. Families love the 22-mile ride north to the Arches National Park, home to Balanced Rock, Sheep Rock and Parade of Elephants. Puzzle yourselves over how these mysterious natural sand stone formations really do resemble their given names! In addition to these mysterious structures, it will be impossible to miss any number of the stunning natural arches from which the park derives its name.
Allow a minimum of three hours with stops and add more time for hiking in. The best time of day to go is debatable. Crowds can generate a lot of traffic, especially summer weekends, so you should start your drive early. On the other hand, Arches is most beautiful during the afternoon as the desert sunset lends itself to unforgettable scenery and photo ops on the drive back to Moab.
Driving Day Trip on 279 from Moab
Another short ride from Moab runs along the Potash-Lower Colorado River Scenic Byway 279. This 17-mile route gives families the opportunity to drive along the many canyons created by the Colorado River. Families with younger kids should take advantage of this shorter drive as gives everyone a chance to stretch and explore the route's ancient Native American stone paintings and prehistoric fossils at any one of the Byway's marked pulloffs.
Leaving Moab on Highway 191
As you leave Moab, be sure to include highway 191 into your family's exit itinerary. Just nine miles north of Moab Utah you will find Utah Highway 313 which provides exclusive access to Dead Horse Point State Park.
Families won't want to miss the picturesque views of Dead Horse Point, a beautiful mesa that sits isolated from the surrounding cliffs by a lush bend in the Colorado River.
Canyonlands and Dinosaurs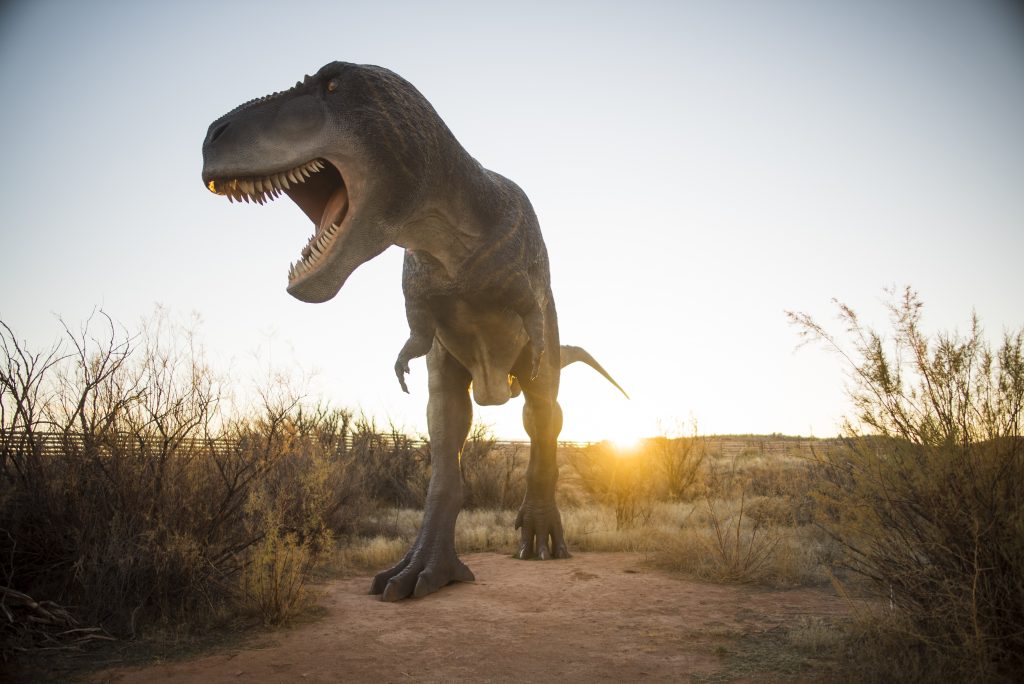 Heading back towards highway 191 on Utah Highway 313, consider exploring Canyonlands National Park. The park's Island in the Sky district offers a number of winding but rewarding roads through some of Utah's most expansive canyons and impressive desert vistas. While we're talking about skies and Canyonlands, this is one of the country's top Dark Sky parks, designated as such for its terrific star-gazing opportunities.
Canyonlands receives about half the number of annual visitors as Arches, making it an ideal place to grasp the majesty of this landscape without the crowds. It also has more challenging hiking trails and roads. NPS rangers recommend road trippers use 4WD vehicles with high clearance to tackle certain roads like the White Rim Trail, or routes to The Needles or The Maze.
For parents hoping to add a fun scientific and historic element to their time in Moab, visit the Moab Giants Dinosaur Park. In a modern museum setting, learn about the dinosaurs who roamed this region, then roam among more than 100 state-of the art, life-size, replica dinosaurs outdoors. There's a theatre and a fascinating aquarium here as well so book tickets in advance.
More to see Around Moab, Utah
There's always something going on in town, so plan ahead to make sure the accommodations and tours you want — especially those running at limited capacity — are available.
Moab is home to a number of engaging annual events including a monthly art walk, the Canyonlands PRCA rodeo as well as a series of outdoor concerts at Old City Park. Before you arrive, be sure to check Moab's official tourist information website, Discover Moab for a complete up-to-date listing of events in Moab and surrounding areas.
The Moab Tourism Office has extensive guides to a number of real Jurassic dinosaur track sites, trails, local museums and attractions. Tread lightly so as to not destroy these precious natural resources.
Dear Reader: This page may contain affiliate links which may earn a commission if you click through and make a purchase. Our independent journalism is not influenced by any advertiser or commercial initiative unless it is clearly marked as sponsored content. As travel products change, please be sure to reconfirm all details and stay up to date with current events to ensure a safe and successful trip.
---