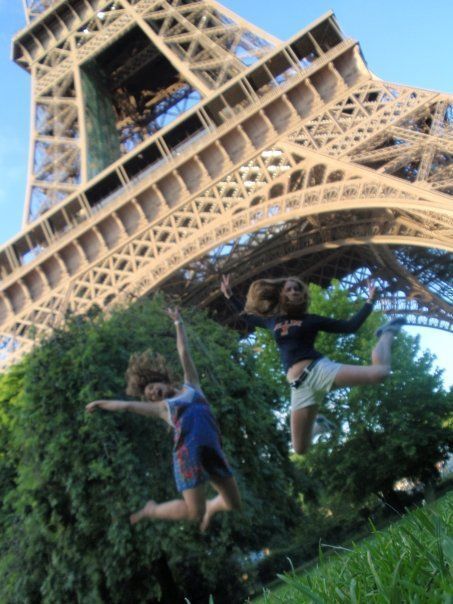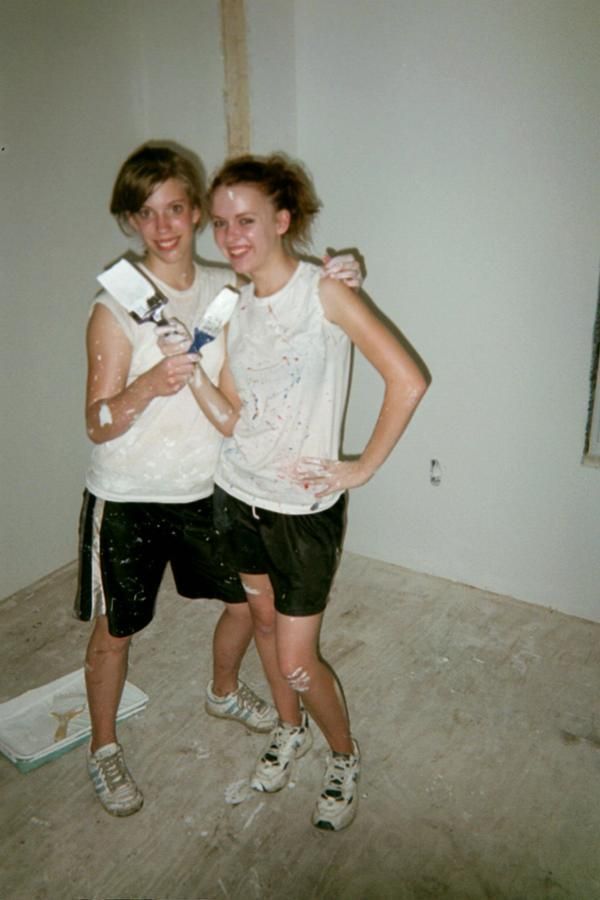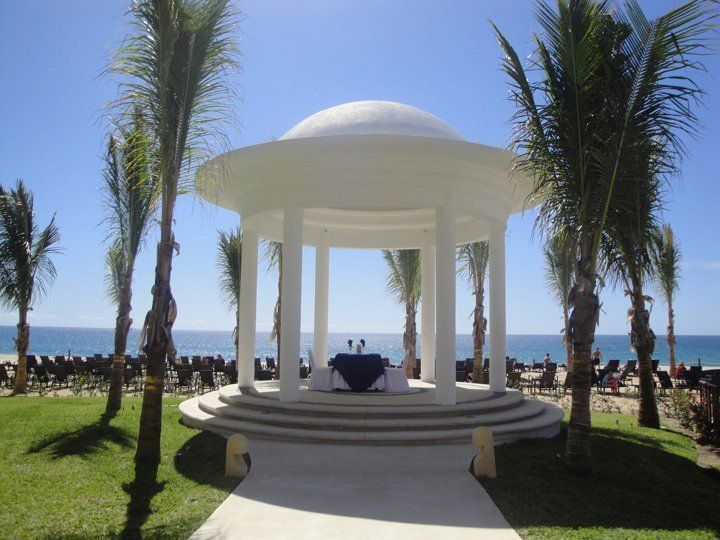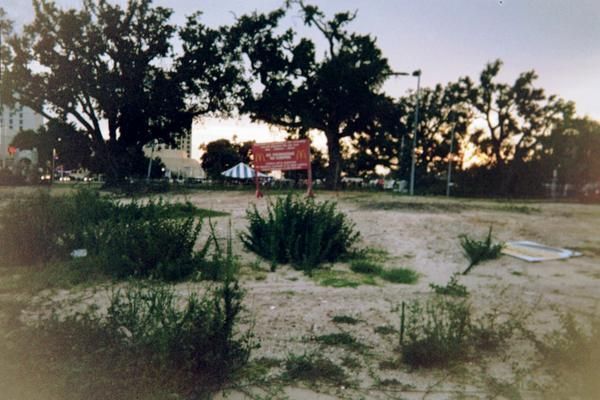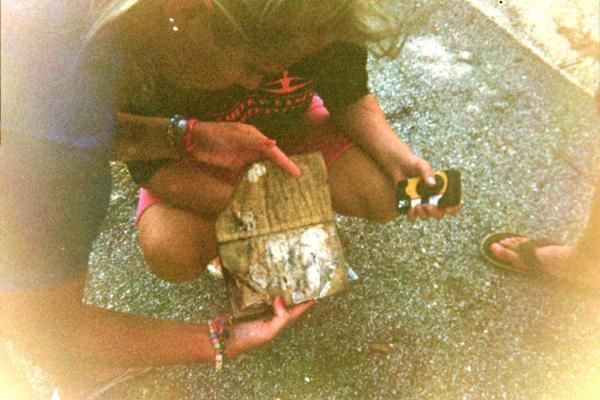 A newly opened all-inclusive resort in San Jose del Cabo, this luxurious Barcelo resort was designed with the family in mind.
One of the newest resort complexes on the pristine sands of San Jose del Cabo is the beautiful Barcelo Los Cabos Palace Deluxe.  Although most might say that naming a hotel a "deluxe palace" might be a bit of an overstatement, here at the new Barcelo, which just opened in December 2009, the terminology is right on point.
This resort is certainly deluxe: overlooking the Sea of Cortez, it features 626 suites, nine swimming pools, a 650-foot-long oceanfront that is a half-mile in length, three outdoor grills, seven themed restaurants on property and a huge spa.  But the best detail about this Barcelo property, poised to become the Mexican flagship for the large and successful brand of international resorts and hotels, is that is has flavor and fun mixed into all of these great add-ons.  Minutes from the airport and set in a backdrop of Los Cabos desert terrain, there are swim-up suites, cozy beachfront sofas for lounging and, the best part for a family with kids that love refills on their ice cream and sodas: it is a value all-inclusive property that does not skimp on luxury.
10 Acre Barcelo Designed with All Ages in Mind
The Barcelo Los Cabos is large, covering nearly 10 acres with towers teetering up to six stories in the air.  Although now a grandiose landscaping marvel designed by interior designer, Rebeca Perez Medina, and architect, Ken Shannon, after a $85 million renovation, the property was once the Grand Baja Resort & Spa.  Currently all that remains of that former hotel is the East side room-block of the property.  Called the Fragata, this tower is where families come to play. Since the fully renovated rooms are bigger than elsewhere on the grounds, it certainly makes sense that they would be designated the 97 "Family Suites."
With families situated on this side of the resort, the designers were smart to place the headquarters of the Barcay Kid's Club and Water Park, a small playground that features water cannons, water umbrellas and interactive jets, in this section of the resort.  Here children from the ages of 4-12 can come and enjoy supervised activities for a half-day session for free.  For children that wish to have a full-day (9am-5pm) of fun with Barcay Club, the cost is $15 since the children need to be served lunch.  However, if mom and dad opt to pick their kiddies up for lunchtime, the service is once again complimentary.  Kids who stay the day can expect a full range of interactive playtime.  Favorites at the Barcay Club include shell collecting, pool games, painting contests, treasure hunts, musicals, mini Olympics and even a Miss Barcelo contest.  A full schedule is available at check-in.  Parents should note that although the Kid's Club is supervised, they are not permitted to leave the resort while their children are in the custody of the club.
The area behind the Western room-block, Galeon, is more serene, as adults only lounge on in-water hammocks, chill in the Jacuzzi or drink at the swim-up bar.  There isn't much music played here and it is a great location to cozy up in the sun with a good book without the screams of little ones.
However, families that really yearn for that together time can settle down in the main pool area inbetween both towers.  This is where most of the action takes place with both the Central Resort Pool, the largest one on the premises at 23,000-plus square-feet, and the Beach Infinity Pool located in this region.  The option of a Jacuzzi and swim-up bar is still present for the older crowd, but this is also where all of the poolside activities and programming take place, including water aerobics, basketball and volleyball.  The Activities Center, where guests can pick up their towels and fun board games, and the Game Room, with Wii, air hockey and a billiards table, are also centrally located in this area.  
Familes Dine in Style at Barcelo

Kids and adults get hungry when they are on vacation.  There is something about running and splashing around in the pool all day or just soaking up the sun that makes a tummy yearn for a nice big meal.  At this Barcelo, the dining options are pretty vast with seven eateries on the premise that can cater to even the pickiest guest's culinary desires. 
When dining with the children the best options are the three more casually-inclined buffets, including an International and Mexican one open three meals. Or for families that want to eat withamazing views of the Los Cabos beach as their backdrop, head to the oceanfront snack grill where hamburgers, fries, nachos, quesadillas and a very big dessert spread are favorites from 10:30am-5pm.  Plus, room service is available 24 hours a day, although there is $5 surcharge per plate.
Come night time, the aforementioned snack grill transforms itself into Hacienda, a magnificent steakhouse that specializes in mouthwatering cuts and strips of meat.  The other themed restaurants at the resort include the Spanish-themed, El Cortijo, with a unique decor that takes guests away from their Mexican setting and moves them to the bullfighting world of traditional Spain.  The same can be said of the Italian restaurant, Capri, whose walls are adorned with the classic paintings of Botticelli.  Plus, the menu boasts uniquely flavorful salads and fresh pasta dishes.  
Another fine choice is Bon Vivant for French cuisine.  Here the focus is on fine-dining and the food, although delicious, is served in smaller portions and a big effort is placed on presentation and plating.  If the kids are young or have short attention spans, it might be best to leave them behind with a babysitter when the adults have a reservation at these specialty restaurants.  The resort offers a sitting service that provides CPR-certified and bilingual nannies for $12-$15 an hour.  Reservations must be made at least 24 hours in advance.
But, that doesn't mean that the children should be limited to just the buffets. For a fun night of dining and entertainment the entire family should make plans to dine at Lotus, the Japanese restaurant that specializes in sushi and of course, Tepanyaki.  More than 10 people can sit around the flat-top hot oven as the chef prepares a delicious dinner in front of your very eyes.  He will flip vegetables high in the air, make fire, toss eggs and even create a flirty heart of rice for the young (and older) girls in the audience.  Eating at Lotus is also a great opportunity for guests to mingle with other individuals at the resort since parties are mixed together during seating. 
(Note: Guests have a limit to the number of times they can eat in the specialty restaurants.  This restriction corresponds to the number of nights in the stay. Every guest receives one night at an a la carte restaurant.  Four nights entitles the guest to two a la carte dinners, and seven nights entitles the guest to three a la carte dinners.  For unlimited reservations and other added perks consider upgrading to the Club Premium option; see Comments.
Evening Fun
With a full belly there is no need to rush back to your room.  Instead, enjoy the fact that the Barcelo stays alive at night, but in a good way (not in a Spring Break crazy drunk party way).  The resort is almost like a little village or town with a ton of options.  There are plenty of gift shops that are open late.  Entertainment kicks off every night at 9:30pm in the 526-seat Grand Theater, where shows are guaranteed for family fun with themes such as audience participation, Latin Night, Disco Night and even a Magic Show. Once the kiddies are tucked in, enjoy one of the six bars on site including a cigar lounge, an outdoor martini bar and an American-themed sport's bar.  If you are in the mood for some quiet, there are a few outdoor grills on the lower level that have soft chaises surrounding the warm fire pits.  Great for making new friends or getting close with your significant other, this is the location to end a great night at the Barcelo.
Smart Rooms
With so much going on, it might be hard to imagine spending much time in the room.  But wait until you hear how incredible they are!  There are over 600- suites.  We have already covered the 97 Family Suites, but that is not the best room offering.  Barcelo Los Cabos is proud to be the only property in Los Cabos to provide guests with 34 Swim-Up Suites.  These rooms are on the ground floor, overlook the main swimming area and adult pool, and don't have a balcony.  Instead they feature a slab of cement that has direct access to the swimming pool.  There are no boundaries or fences to prevent little ones from running into the water, so families with older children that know how to swim might like this option.  Either way, it is an interesting sight to see.
And the inside of the rooms is even more exciting.  Dubbed "Smart Rooms," they can do it all.  Or, more accurately, the television can do it all, as it is hooked up to a computer which means a guest can open the drapes, control the temperature, order room service, play solitaire or follow Family Travel Forum on Twitter (@familytravel4um) all with your Barcelo room's TV.  If guests manage to pull themselves away from the awesome technological capabilities they might notice the 400-thread-count Egyptian sheets, solid wood furniture with marble tops and hand-made Mexican porcelain tiles and polished beach stone. 
But if they don't, that is just fine too; they are on a Mexican Los Cabos All Inclusive vacation after all.
Resort Report Card
Name:
Barcelo Los Cabos Palace Deluxe
Address:
Paseo del Malecon l-5 D
Fonatur Zona Hotelera, San Jose del Cabo
Baja California Sur
Mexico?
www.barcelo.com
Phone:
800/227-2356?
Seasonal Rates:
$ – $
Hotel Setting:
A+
Hotel Staff:
A+
Choice of Activities:
A+
Quality of Amenities:
A+
Bonus:
The world-class spa has 18,000-square-feet of treatment rooms, 3 open-air palapas & beauty salon.
Note:
Be a VIP with Club Premium Perks: check-in, private concierge, top rooms & restaurant reservations!
Dear Reader: This page may contain affiliate links which may earn a commission if you click through and make a purchase. Our independent journalism is not influenced by any advertiser or commercial initiative unless it is clearly marked as sponsored content. As travel products change, please be sure to reconfirm all details and stay up to date with current events to ensure a safe and successful trip.
---