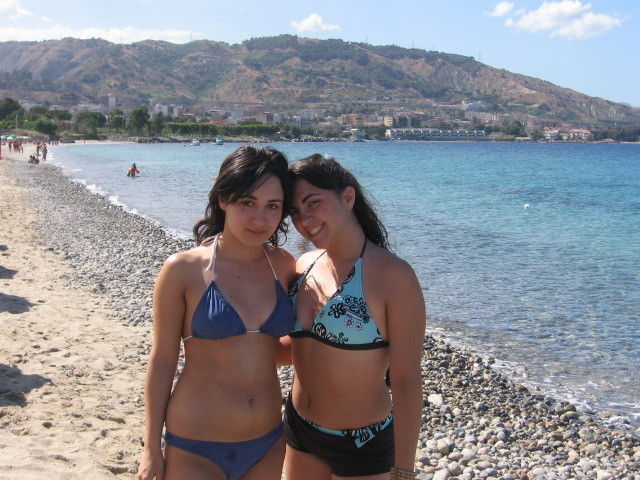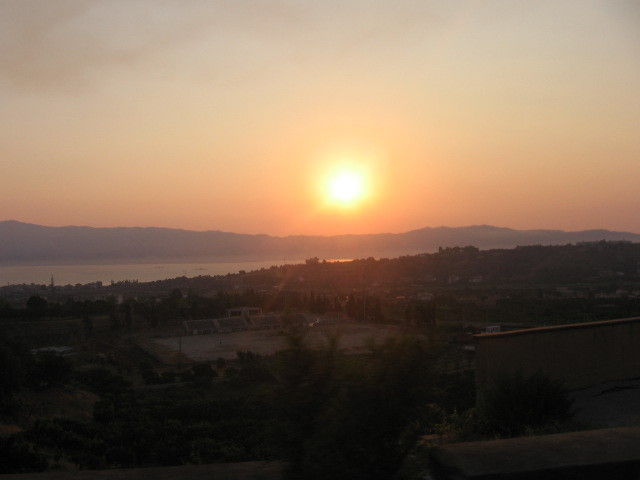 In addition to beaches and natural scenery, families should explore the unique allure of the Caribbean island of St. Lucia with an adventurous twist.
St. Lucia boasts a rugged landscape that is lathered in greenery. Whether they're approaching from the south coast's Hewanorra Airport or the northern tourist town and island capital of Castries, visitors will be simply enchanted by their first sight of the island's distinguished twin peaks: the majestic Piton Mountains which tower above Jalousie Bay's pristine Petit Piton Marine Reserve.
A colorful history also makes St. Lucia something special: the English arrived in 1605 only to be repelled by the local Carib Indians; the French West India Company landed in 1651 to beat the natives; and over the next 150 years the island changed hands 14 times. So, besides this Commonwealth country's lush scenery and excellent diving, families will find an educated, friendly people and a sophisticated European sensibility.
On a press trip hosted by Almond Resort's Smugglers' Cove, I had a chance to tour the island with several other journalists.  Here's a preview of attractions and adventures around St. Lucia.
Fun Family Outings: Cruise to Soufriere & Explore
Despite St. Lucia's compact size, transportation is slow and expensive and many Americans will not feel comfortable driving the interior mountain roads on the left.  I for one, despite the beautiful scenery along the road, got incredibly carsick on my two hour trip from the major airport to the hotel.  The roads are winding, sometimes narrow and usually going up or down a very high and twisted slope.
Thus, the best way to sightsee is by sea, and outfitter Carnival Sailing (758/458-5586) took our group on a fantastic catamaran cruise down the west coast of the island.  We left from a port just south of Castries and set sail with Caribbean music playing in the background and delicious (and non-alcoholic) punch flowing for all. While the wind was enough to almost put me to sleep, the ride down to Soufrière was just over an hour long and the view as we approached the funky seaside village, with the Piton Mountains gleaming down on us, was superb.
Once in town, we explored some of the sights.  The first stops were the Diamond Botanical Gardens and Waterfalls. The sweetly educational gardens have shaded paved pathways that are more toddler-friendly than stroller accessible. The well-trained staff punctuated a 40-minute walking tour of the grounds with dissections of many exotic fruits, followed by demonstrations of their use.  But if the logistics aren't your thing, just enjoy the cool shade provided by the high trees and the beautiful sights.  Plus the Waterfalls, while small, make for a great photo opt.  Upon exiting the gardens, I was certainly thirsty and for just a dollar I got a local man cutting up coconuts to prepare one for me.  It was pretty refreshing.
The next stop was the so-called 'World's Only Drive-In Volcano,' the island's most promoted sight. In reality, it's a hot and smelly sulfur pit emanating from a nearly dormant volcano. The scalding steam and rotten egg-like odors initially sent many of the writers and even myself fleeing back to the van, but soon my curiosity prevailed and I willingly succumbed to more fumes and got see the steam up close and personal.
For lunch, we headed to a cocoa plantation called the Fond Doux Estate, a 19th-century colonial plantation hotel that also serves up a delicious buffet-style lunch of authentic St. Lucian cuisine at its Cocoa Pod restaurant.  After a long morning of sea-travel and sightseeing, we chowed down on spicy chicken, rice, vegetables and grapefruit juice in the open air eatery.  After our meal, we were given a presentation on how the cocoa is harvested and made into chocolate.
Back in our van, we descended the heights of the Pitons and stopped to take pictures of Soufrière from up high.  Then it was back on board and up north to Castries.  The boating company we traveled with has a friendly staff and even makes a snorkeling stop on the return journey at Marigot Bay.  With a fleet that consists of four catamarans, Carnival Sailing offers three different excursion options.  We took the "Soufrière Adventure" which lasts from 9am-4pm and costs $100 per adult including beverages in 2010; children are discounted.
More Active Adventures: Scuba & Hike St. Lucia
For an unforgettable outing for kids ages 4 and up who are comfortable enough with the sea, try snorkeling (be sure to practice in the hotel pool before you invest in this daytrip).  Near Soufriere is Anse Chastanet, the site of a divinely romantic treehouse-like resort in the jungles off Chastanet Bay.
Here you will find that the Scuba St. Lucia dive shop (758/459-7755) has an expert multilingual staff of ex-pat Brits and Americans who will fit you and your children with top-notch gear and even rent underwater cameras to record the experience! The pristine marine park is just offshore, so even the least secure snorkeler can walk in from the beach, put her face in the water, and see fish! Be sure to request an inflatable life jacket to keep little ones afloat while allowing them to go underwater to examine the reef system.
Children over 12 years and experienced adults can choose from resort or certification courses (they are a SSI Platinum/PADI and NAUI facility) or a variety of day or night dives at coral gardens and local wrecks. Scuba St. Lucia will pick you up, transport you to the nearest pier, then whoosh you over the waves to their beachfront shop.
Families with children above 10 years will want to explore part of the 19,000-acre St. Lucia Rain Forest on a guided seven-mile walk departing from Canaries; contact the St. Lucia National Trust (758/452-5005) or your hotel's tour desk for reservations. Plan on about four mildly strenuous, muggy and buggy hours (the rainy season is July to November) to see the wealth of flora and fauna.
Grandparents might prefer the St. Lucia Department of Forestry's organized, two-hour bird-watching hikes, while able-bodied cyclists can consider a Bike Tour with Bike St. Lucia.
Another way to see the forested landscape with only a mild hike is from above on a zip-lining tour.  Rain Forest Sky Rides (758/458-5151) has a great property located with the Castries Waterworks Reserve, covering an area of 1,250 acres.  Here our group took to the skies with a fun and adventurous zip-lining experience that even for me, a first time zip-liner, was not too intense.  The view from up in the trees is breathtaking as is the feeling of literally dangling from the sky.  The park is open May to September four days per week and October to April the park is open everyday except Mondays.  Tours usually open at 9am but there are other times available upon request and for large groups.  The 2010 zip-lining tour is priced at $69 per person.   Non-adventurous-types can opt for the Aerial Tram tours to experience the scenery without the fast-paced zip.
For more information on what to do and see during your visit to St. Lucia visit the St. Lucia Tourism Board. Also make sure you research what special family deals and discounts are available as the board usually partners with hotels, such as the Almond Resorts on the island, to offer family-friendly promotions and savings.
Dear Reader: This page may contain affiliate links which may earn a commission if you click through and make a purchase. Our independent journalism is not influenced by any advertiser or commercial initiative unless it is clearly marked as sponsored content. As travel products change, please be sure to reconfirm all details and stay up to date with current events to ensure a safe and successful trip.
---