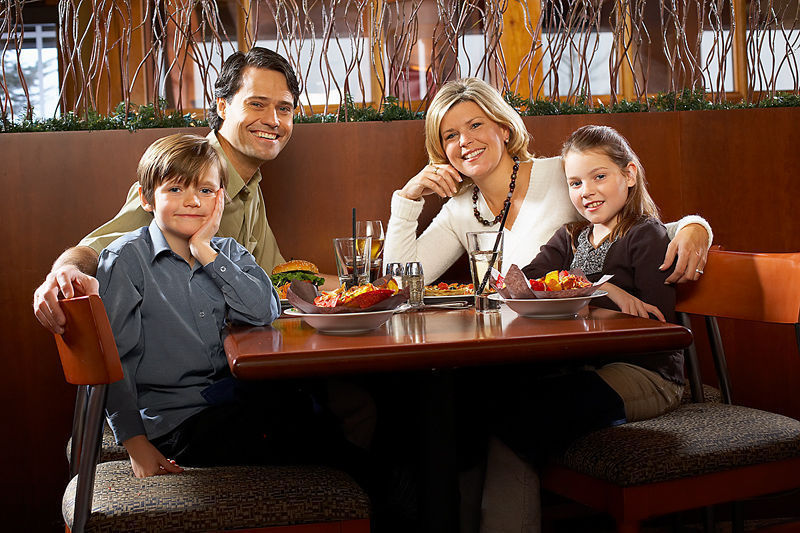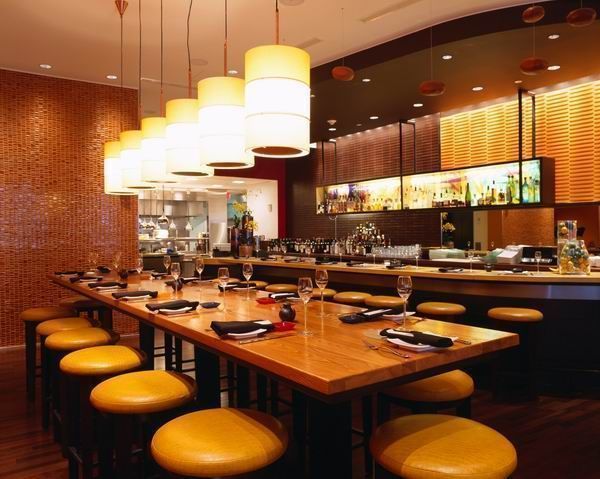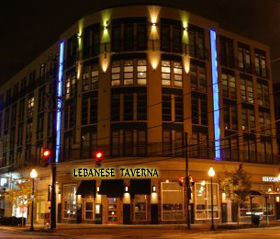 Family Travel Forum's contributing editors and their kids take time to sample the best family dining in DC and share their picks of the capital's family-friendly restaurants.Family Travel Forum's contributing editors and their kids take time to sample the best family dining in DC and share their picks of the capital's family-friendly restaurants.
Washington DC, with its plethora of embassies, government organizations and universities, is a natural place to sample a variety of ethnic cuisines and dine inexpensively in the process. Keep in mind that no matter how exotic a menu may sound, fussy young eaters will be able to find a rice dish, or something made with an ethnic bread such as pita, tortillas or chapati, that will keep them happily sampling new tastes. Here are a few of our favorites.
Family Dining Around Town
Ben's Chili Bowl
1213 U Street NW
Washington, DC 20009
202/667-0909
Everyone loves a good hot dog, but perhaps none more than President Obama, who put the classic Ben's on the DC foodie map. This long-time funky favorite serves every type of dog, from big to huge, with chili, cheese, onions, relish and several other kinds of topping. Trust us, the kids will have to wait on line but they won't leave here hungry. Best bet for a memorable snack.
Café Deluxe
3228 Wisconsin Avenue, NW (at Macomb Street)
Washington, DC 20016
202/686-2233
This homey American bistro near the National Cathedral gets raves for its solid fare and friendly wait staff. Kids keep busy with the paper tablecloths and crayons. Check their site for other locations in Bethesda, Tyson's Corner and the Tortilla Coast.
California Tortilla
728 7th Street, NW (between F & H)
Washington, DC 20001
202/638-2233
3501 Connecticut Avenue NW
Washington, DC 20008
202/244-2447
Local chain specializing in burritos and other Mexican fare with a Californian twist. Kids and adults love it for the food and sense of humor (as evidenced by weekly specials, such as Monday Night Mystery Price Burrito Wheel, Pop Tart Day and Yappy Hour for dogs). Check their site for more locations in Bethesda, Alexandria and other nearby suburbs.
Clyde's of Gallery Place
707 7th Street, NW
Washington, DC 20001
202/349-3700
One of 8 locations in the greater DC area, every family member can find something satisfying on its expansive menu.
Dolcezza
1560 Wisconsin Avenue NW
Washington, DC 20007
202/333-4646
This Argentinean ice-cream parlor, with multiple locations in the DC area, offers gourmet creations with specialties like blue cheese gelato and verjus sorbet. More mainstream favorites include Italian coffee chocolate chip, dulce de leche and Sorrento lemon sorbet.
Grillfish
1200 New Hampshire Ave. NW (at M)
Washington, DC 20036
202/331-7310
Casual and moderately-priced, Grillfish, located in Dupont Circle, is a great place for the family to dine on some of DC's yummiest seafood. Try two of the restaurant's specialty sautéed seafood pasta dishes: Fra Diavlo and Sicilian, which come to the table in the pan. Also make sure to inquire about the chowder of the day. There's also a kid's menu for fussy young'uns.
Hank's Oyster Bar
1624 Q Street, NW
Washington, DC 20009
202/462-HANK
A neighborhood spot that has all the makings of an institution: fresh food, great prices, friendly service. This relaxed, simple fish house serves tangy ceviche, fresh oysters on ice and superb calamari and popcorn shrimp in a tin bucket. Our kids loved their selections: a solid Caesar salad, crusty macaroni and cheese, terrific onion rings and the best cheeseburger Jamie has ever had.
Lebanese Taverna
2641 Connecticut Avenue, NW (between Calvert & Woodley)
Washington, DC 20008
202/265-8681
This family owned spot gives guests young and old a warm welcome and top-notch Middle Eastern meze, plus a kids menu with basic chicken fingers, as well. Additional locations are in Bethesda and Silver Spring.
Old Glory
3139 M Street, NW (between Wisconsin & 31st)
Washington, DC 20007
202/337-3406
This Georgetown barbecue joint has plenty of choices and a kitschy all-American décor, including a resin Elvis. Paying homage to the classic American-style of slow-cooked bbq, the restaurant's big bonus for kids: Tootsie Pops come with the check. Parents will love that a kid's meal is only $5.95 and on Sunday and Monday, kids eat free!
Pizzeria Paradiso
3282 M Street NW (between 32nd & 33rd)
Washington, DC
202/337-1245
2003 P Street NW (between 20th & 21st)
Washington, DC
202/223-1245
Offspring of a more upscale sister restaurant (Obelisk) that has been wowing DC foodies for years, this family-friendly pizzeria is popular for its fantastic wood-fired oven pizzas. The two locations above are in Georgetown and Dupont Circle.
Rumors
1900 M St NW
Washington, DC 20036
202/466-7378
The family was in the mood for a burger and we certainly found some delicious ones at Rumors. Sautéed mushrooms, crispy bacon and blue cheese-stuffing were some of the accouterments on our burgers. And as though the food wasn't enough to satisfy our appetites, owner Mike Baker greeted our family warmly as if he has known us for years and even joined our table during appetizers. With a paper and pen he quickly mapped out the top sights in DC for us (and we actually followed his amazing itinerary!) Although a bar during the night, Rumors is great for family-friendly meal in the early hours of the evening.
Tony Cheng's
619 H Street, NW (between 6th & 7th )
Washington, DC 20007
202/371-8669
In Washington's small Chinatown, Tony Cheng's has been around forever and is still considered one of the best with reasonably priced Mongolian barbecue downstairs and seafood restaurant upstairs – dim sum heaven.
2 Amys
3715 Macomb Street, NW
Washington, DC 20016
202/885-5700
If you are up near the National Cathedral, 2 Amys demonstrates how to serve real, good, Neapolitan pizza to families, aficionados and neighbors.
Zengo
781 7th Street, NW
Washington, DC 20001
202/393-2929
Adventuresome eaters should check out the Mexican-Asian food (no, that's not a misprint) here in Chinatown, where Chef Richard Sondoval combines characteristics of both regions into a racy new cuisine. Our kids thought the décor was hysterical and thankfully tried and liked the colorful food.
---
Family Dining Near the White House
Art Smith's Art and Soul
415 New Jersey Avenue NW
Washington, DC 2001
202/393-7777
What could be better with the kids than a fancy gourmet place that celebrates the hoecake? Chef Art Smith, former cook for Oprah Winfrey and now a celebrity whose fried chicken is regularly delivered to White House meetings, has designed a Southern comfort food menu with grace and style. Moderately priced with a wide range of kid-friendly appetizers and a kitchen staff who cook kid-fare to order, this is a fun and very "in" place to try for weekend brunch or dinner.
Austin Grill
750 E Street, NW (between 7th & 8th)
Washington, DC 20004
202/393-3776
This lively Tex-Mex roadhouse in a very central location has had a following among families and singles for years. Try the chile con queso made with Shiner Bock beer. Check their site for other locations in Alexandria, Rockville and Silver Spring.
Old Ebbitt Grill
675 15th Street, NW (between F & G)
Washington, DC 20005
202/347-4800
Located near the White House, this DC institution dates back to 1856 and serves good American fare in a cozy setting (kids menu includes a "finger foods sampler").
Adult Fare: Washington DC Gourmet Dining
Like any big city, Washington has tons of great restaurants. Here are a few suggestions for a night out alone, should you be able to nab a sitter for the evening.
Café Milano
3251 Prospect Street, NW (at Wisconsin)
Washington, DC 20007
202/333-6183
This hip Italian spot in Georgetown is the place for people watching and can get lively late night with the pretty people dancing on tables.
Ceiba
701 14th Street, NW (at G)
Washington, DC 20005
202/393-3983
This bustling downtown spot is great fun for terrific Latin American food from one of the city's more popular chefs.
Kinkeads
2000 Pennsylvania Avenue, NW (at I)
Washington, DC 20006
202/296-7700
This New American seafood restaurant near Foggy Bottom has been one of the most popular restaurants for Washingtonians since its opening in 1993 by hot shot chef Bob Kinkead.
Dear Reader: This page may contain affiliate links which may earn a commission if you click through and make a purchase. Our independent journalism is not influenced by any advertiser or commercial initiative unless it is clearly marked as sponsored content. As travel products change, please be sure to reconfirm all details and stay up to date with current events to ensure a safe and successful trip.
---