It's back to the future with the License Plate Game, one of our favorite car games — in printable form — to make road time and the long miles fly by. We've also got game suggestions in app form that your kids will love.
Families know that FTF has reviewed and recommended numerous handy travel games, electronic devices and books to keep traveling children content during a long family road trip. Whether it was a cool car game and audio book that relied on pop music, or a hot car game that needed Hot Wheels to make it work, many of these time-passing activities required accessories or electronics.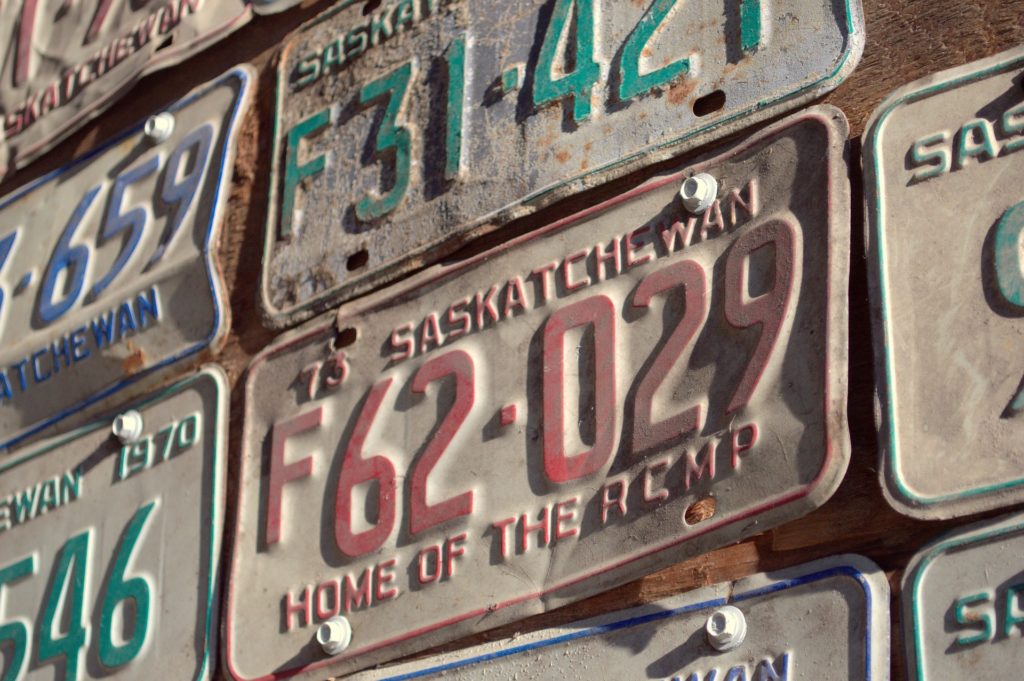 Our forefathers, however, had to rely on unplugged fun to keep the backseat quiet. That's why we think none of these new-fangled distractions compare with having an old-fashioned car game on hand.
So for your next road trip, don't bother packing the toys and games that the kids request. Instead, surf to this printable brochure of the License Plate Car Game — a portable version of the game described below.
License Plate Game – Printable Car Game
The great thing about the open road is that everyone is from somewhere different and the best way to keep track of each car's origins is through its license plate. Here are the rules to a simple, classic game.
• Before departure, go to the printable brochure of the License Plate Car Game and print out a color PDF brochure. You'll have the rules and a scorecard with pictures of America's 50 license plates.
• At the start of your road trip, put one child in charge of this master list that includes all the states' license plates. Keep in mind that some states have more than one style of plate, and some use a variety of colors and images.
• Then as you travel to your destination, make sure the entire family screams out the various license plates they see along the way.
• The goal is to cross off each state/territory/province off the list. Remember it will be easy to spot the plates from the area you are traveling, but good luck finding Puerto Rico or Hawaii!
• Once, while traveling from New York City to Montreal, Canada, my family managed to see a plate for Guam!
• To make the game more competitive for older kids, give them each a printout and let them race each other to see who spots the largest number of license plates each day.
Don't forget to print out several copies of the brochure so your family can play multiple times.
More Car Games for the Backseat
For a variation on this theme, download a printable brochure of the ABC's Car Game and print out several copies. It has all the letters of the alphabet, so all ages — even early readers — can play over and over again throughout your trip.
For a guide to several more of my favorite car games, download a printable brochure of FTF's Most Popular Backseat Car Games… and keep it in the glove compartment at all times.
Need a discount car rental for your next road trip?
There's an App for That
Got gadget junkies in the backseat? Or maybe you ran out of printables? Download the license plate game for free in app form from iTunes.
For little ones learning their ABCs, try the the free Endless Alaphabet app, with a variety of sounds, definitions and word games to keep the kids busy in between rest stops.
Safe there and safe home!
Dear Reader: This page may contain affiliate links which may earn a commission if you click through and make a purchase. Our independent journalism is not influenced by any advertiser or commercial initiative unless it is clearly marked as sponsored content. As travel products change, please be sure to reconfirm all details and stay up to date with current events to ensure a safe and successful trip.
---