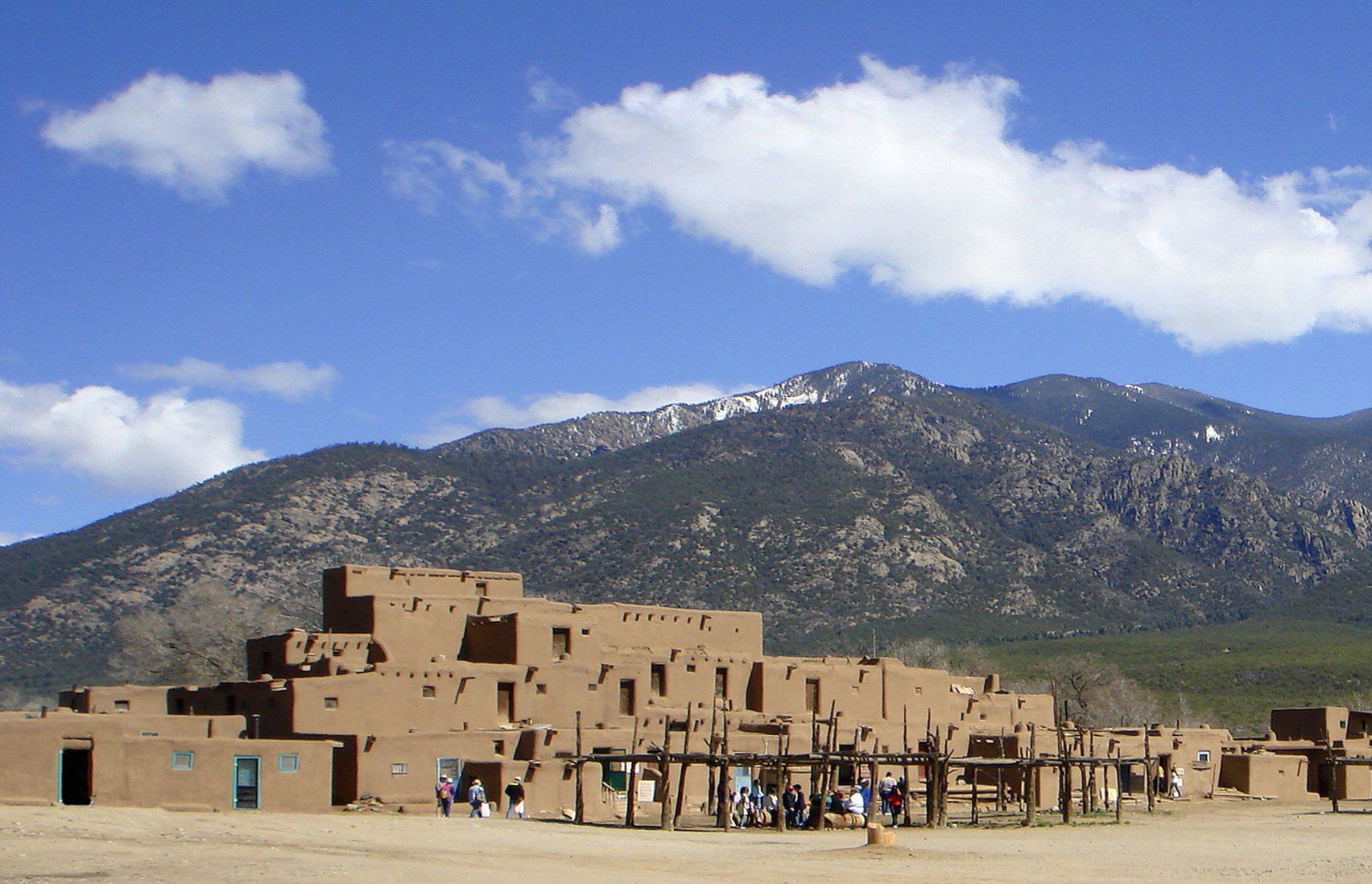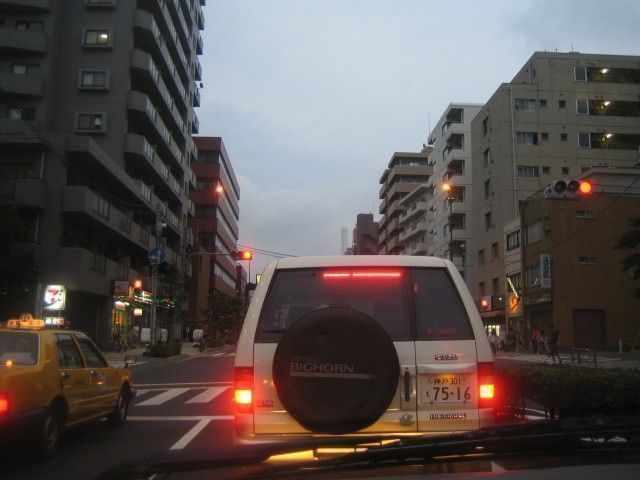 Spanish charm, a beautiful mountain setting, and an intense focus on improving your snowsports skills, athletic prowess and general wellness; that's Taos, New Mexico, long the bastion of artists and New Age healers. In the past few years, Taos has been putting itself on the map as a destination for athletes, skiers and even filmmakers.
The state's forward-thinking economic development team is capitalizing on the region's active, outdoors lifestyle and scenic beauty to lure world-class sports facilities and movie studios with tax credits and other incentives. Picture Terminator 4, No Country for Old Men and Wild Hogs, films that have followed in the tracks of Easy Rider, and you've seen how Taos has put itself in front of a variety of movie audiences.
Taos Rocks for Sports Year Round
Taos Eco Park is a sports training facility with a high altitude, all-weather turf field designed to lure teams who are interested in training. It's only the fourth FIFA 2 Star field installed in the United States, and the highest altitude FIFA 2 Star training facility in the world.
It was built as part of an initiative by the Town of Taos to increase quality of life for local athletes and residents, and serves a broad community with its multi-use fields and facilities. Through the Taos Youth and Family Center, guests can purchase day passes to swim or skate, making it a great resource for visiting families. This part of New Mexico boasts many scenic hiking trails and local Native American attractions that families can drive and hike to. Mountain biking is popular, too.
Of course, the area known for its world-class skiing, hiking and biking wanted to add soccer to the list of outdoor opportunities. Located 7,000 feet above sea level, Taos Eco Park adds the unique attribute of high altitude training as a sports destination for soccer and many other sports including, but not limited to, American football, rugby and lacrosse, with scenic Taos Mountain providing an incredible backdrop all year round.
On a non-sports day, head into town to tour the galleries or have a nice meal, shop and mingle with the friendly locals. Be sure to visit Taos Pueblo, whose main adobe buildings are over 500 years old. The remarkably well preserved Pueblo Pana, pictured here, is a UNESCO World Heritage Site and archeologists can date the Taos Indian civilization back at least 1,000 years. The pueblo's distinctive style is the source for much of the region's architecture and on many days, Native Americans cook, demonstrate handcrafts and show daily tasks using tools that are part of their tradition.
Taos Ski Valley is Top Winter Attraction
Families who pay a visit, though, find that one of the town's top draws in winter is Taos Ski Valley, a world-class mountain steeped in world-class snow that expert skiers covet. In only the past few years, Taos has opened up its sunny slopes to snowboarders; the date of March 19th, 2008 is seared into many locals' memories. And now parents who have been wanting to experience Taos' strikingly open skies and desert-dry powder can keep the entire clan happy.
The personality of this unusual resort, where an old fashioned Euro-style ski village meets the Southwest, isn't likely to change, but the on-slope demographic will definitely shift to a younger one as boarders flock to carve its legendary 1,294 skiable acres.
The ski village is about 18 miles from the town of Taos, and it's a 2.5-hour drive from the nearest major airport, which is in Albuquerque. It's an easy drive, but far enough away to keep lift lines short and the scene low-key. From late November to early April it's best to stay in the heart of the ski village, but be sure to visit Taos town and the Taos Pueblo on your way in or out at any time of year.
Taos – Family Owned & Operated for 3 Generations
Taos is one of a handful of family-owned and operated major resorts left in the country. While many large ski resorts have been taken over by big corporations, three generations of the Blake family have run Taos since its inception more than 50 years ago, keeping it old fashioned, atmospheric, and even a bit quirky.
And just as you'd expect with a family legacy that long, the tall tales and legends of Taos have been passed from parent to child over the decades. Stop in at the St. Bernard for a beer, and you'll feel like you might be in a tavern/lodging in a ski village in the Swiss Alps, although one with a southwestern overlay. If you eavesdrop a bit, you might hear a few classic bits of Taos folklore.
One favorite tale gives a sense of the homey character of the resort's early days — a quality that still comes through. Founder and patriarch Ernie Blake did a little bit of everything back then — worked as ski patrol, sold lift tickets, taught ski school. After the morning rush of ticket sales was over, he would strap on his skis and head onto the mountain. If late arrivals wanted to buy lift tickets they were greeted with a sign at the ticket window that read: "To buy a lift ticket, please raise the flag." When Ernie spotted the flag, he bombed down the mountain to the ticket booth and made the sale.
But this resort moves with the times, and the Salomon Extreme Freeride Championships will be there in March 2011.
Taos Skiing & Riding
As you pull into Taos Ski Valley, the steep front side of the mountain looms before you — it's massive, intimidating and expert only. And indeed, the ski area has a reputation as an expert's paradise since 50% of it is set aside for advanced and expert skiers. But with 1,294 skiable acres and the rest of the mountain divided evenly for beginners and intermediate skiers, there are plenty of immaculately groomed runs for all abilities. Long smooth cruising runs for intermediate skiers are found throughout the resort, including around the side of the front face in case you don't want to take the chairlift down.
Novice skiers and riders have a special learning section set aside just for them, and several long chair lifts lead to multiple beginner trails, offering plenty of options for gaining confidence and skill. Beginning and intermediate runs tend to be groomed. The Out to Launch terrain park, also groomed nightly, is located on Maxie's run under lift #7.
The brave should note that grooming of expert runs is mixed so that the chutes, gullies and steeps for which Taos is famous can fill up with its legendary powder.
Taos has 13 lifts total, with four quads, one triple, five doubles, and three surface lifts. Its lift-served vertical drop is 2,612 feet and 3,274 feet if you feel like hiking up Kachina Peak. Its base elevation is 9,207 feet; kids who get mountain sickness will need time to acclimate. The top of the highest lift served is 11,819 feet, so it has some serious altitude also. Lift ticket prices are lowest during early and late-season and seniors, teens 13-17 and kids 7-12 pay reduced fees. Novice Lifts only passes are a good value; ages 6 and under ride free.
Taos Childcare for Babies & Toddlers
The Kinderkäfig Children's Center is located in a separate building a few hundred yards from the main ski area base, so you'll have to drop off the kids then go park in the main lot. However, it's a well-designed 18,000-square-foot facility containing the childcare center as well as the children's ski school.
Nursery care is available for babies from 6-weeks to 1-year in the Bebekare program, where the caregiver to baby ratio is one adult for every two children. The baby nursery also has a quiet spot with a rocking chair for nursing moms. Several years ago, Taos Ski Valley was named one of the Top 10 Getaways for Tiny Travelers" partly due to the quality of its facilities for babies. Toddlers ages 1 to 3-years have their own special program called KinderKare with snowplay, creative indoor activities, snacks and lunch.
Taos Ski Valley Learning Programs for Kids & Adults
The Ernie Blake Ski School (call ahead to 800/776-1111 for reservations) at Taos has long been one of the most respected ski schools in the country. Many adults who visit for a week take a week-long ski school class – it's part of the resort culture (see below). Children's programs are just as highly regarded and start at age 3. The Junior Elite I program for children ages 3-years-old through first grade teaches the basics of the sport in small classes during this all-day program. Children enjoy fun indoor and outdoor activities and a healthy lunch. Older kids participate in the Junior Elite II for second graders through teens age 15. The facility has everything under one roof — ticketing, rentals, lunchroom and an accessories shop.
Similar to this long successful approach is the learn to snowboard program, which starts with children age 4 and continues till they're 15-yers-old, at which point beginners would join the adult classes.
Year in, year out, the Ernie Blake Ski School Learn to Ski Better Weeks are ranked as best in the country by ski magazines. Offered every week of the ski season for skiers of all levels, you get two hours of instruction every morning for six days. Practice what you learn the rest of the day and then participate in evening tech talks and ski psychology to immerse yourself in the total ski experience. This program has helped many skiers break through to the next level, and it's highly recommended if you'll be staying that long. It's typically a package of lessons, accommodations, lift tickets, and sometimes meals, so participants get to know their fellow skiers on the chairlift, at the après ski tech talks, or over dinner, adding to the camaraderie. If you're just staying a day or two, you can still take advantage of the superb ski school, with private or group lessons, or specialized lessons targeting mogul skiing, bump skiing, etc.
In fact, they're so confident of their teaching skills that after two days of beginner instruction, novices who have not advanced off the beginner hill to the regular chairlifts can continue taking lessons free of charge until they do.
Taos, Off the Slopes Fun
Taos has a little bit of off-slope action to keep the kids happy if they still have any energy left after skiing all day. Lift-served snow tubing is found between the children's center and the base lodge. Snowshoe tours and snowmobiling are popular pastimes. A Teen Center in the bottom level of the resort center is open seven days a week during the ski season with video games, couches, a TV, and vending machines with snacks and drinks.
Taos Trip Planning Details
There are plenty of ski-in-ski-out options within walking distance of the mountain. The Sierra Del Sol Condominiums (800/523-3954) are among a few choices a few steps from the lifts, and each has a variety of floor plans that are comfortable for families.
Edelweiss Lodge and Spa (800/458-8754) is the most deluxe of the base lodgings and has one- to three-bedroom condos. Kandahar Condos (800/756-2226), while a little older, are a ski-in/ski-out option next to the children's center. You can watch little ones learn the sport from your guestroom balcony, making it another popular family choice.
The St. Bernard Hotel (888/306-4135) is a classic Taos lodging next to the base of the slopes, while its condos are a few hundred feet further away. Children enjoy an early supervised meal and parents enjoy their own dinners while the kids participate in a varied program of evening activities such as roasting marshmallows over a camp fire, a treasure hunt around the valley, or an evening of sledding. If you want to save a little money and don't need the space of a condo, stay a mile or two down the valley at one of the lodgings such as the Columbine Inn (888/884-5723) and take their shuttle to the slopes.
If you're staying on the mountain, be sure to dine at least one night at Rhoda's Café (Rhoda is the Blake family matriarch) for classic American favorites such as steaks, salads, pasta, chicken and seafood at affordable prices. Dining is casual and you'll find a children's menu, a full bar, wine list and micro-brews. Another top dinner choice is The Bavarian, which has both beef and cheese fondue (surprisingly popular with kids) and gourmet Bavarian – Austrian cuisine. It also has some eccentric and oppulently decorated suites. For lunch, try the chili at Tim's Stray Dog Cantina.
Ski Taos is located just outside the town, off New Mexico's Highway 58. The Village of Taos Ski Valley (575/776-8220) is officially located at 7 Firehouse Road, Taos Ski Valley, NM 87525. For more information and resort lodging specials, visit their website at Ski Taos. For regional information, check in with the Taos Visitor Center (877/587-9007 or 575-758-3873) found at 1139 Paseo del Pueblo Sur, at the corner of Paseo del Pueblo Sur (NM Highway 68) and Paseo del Canon (NM Highway 585).
Photographs courtesy of Town of Taos Public Relations Department; photos by Gak Stonn, Paula Valentine, and T. Thompson
Dear Reader: This page may contain affiliate links which may earn a commission if you click through and make a purchase. Our independent journalism is not influenced by any advertiser or commercial initiative unless it is clearly marked as sponsored content. As travel products change, please be sure to reconfirm all details and stay up to date with current events to ensure a safe and successful trip.
---