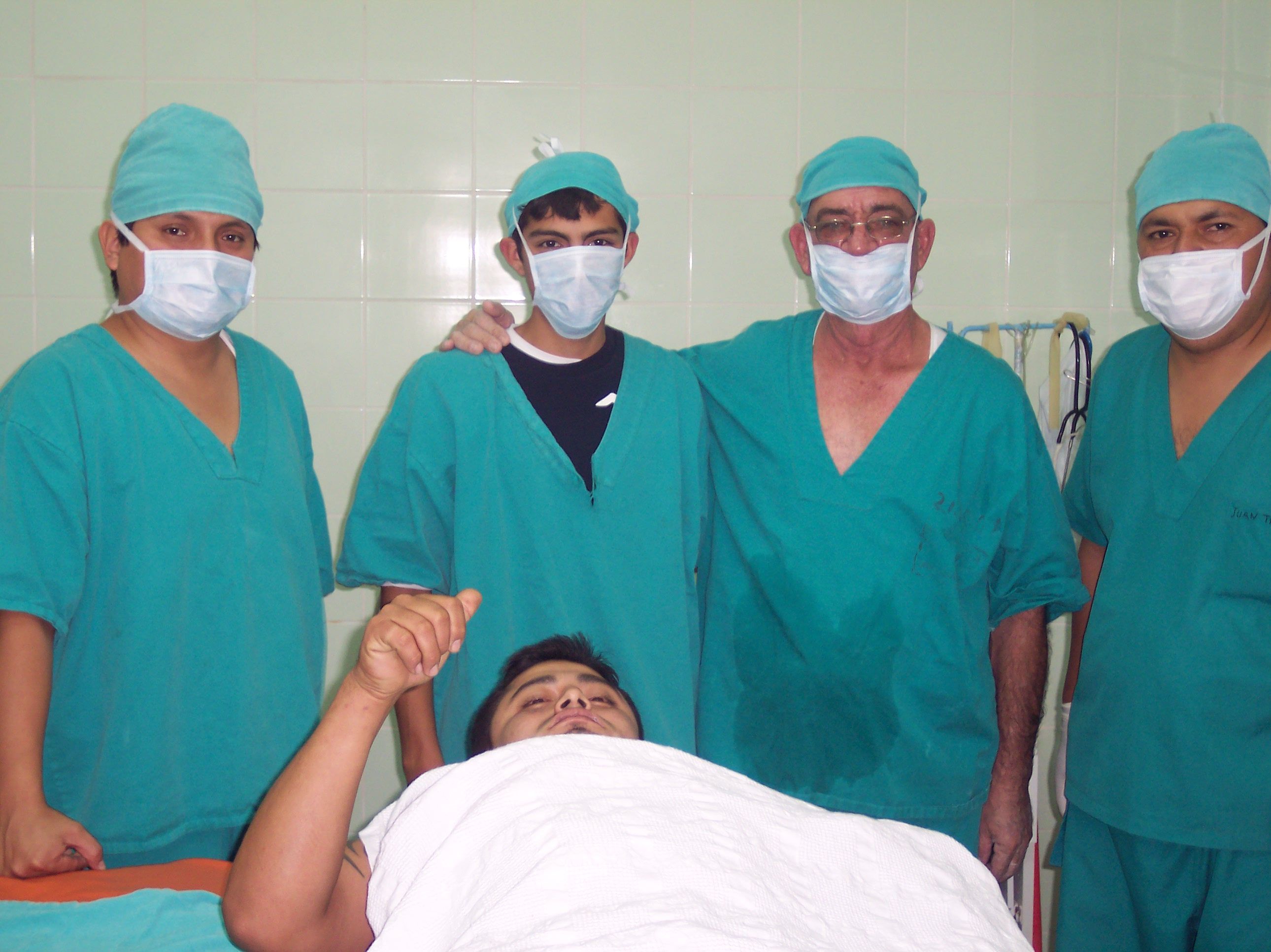 Experiences, both good and bad, pave the road and open the doors to our future. Every summer my family and I travel to places we never have been to, enriching ourselves with knowledge, memories, and experiences that will last a life time. One of these trips, however, was surpassed that; it was a trip influencing my future as well as bolstering my past.  
              Ever since my freshman year, I've been utterly in love with the field of medicine. It feels as though it is my calling, after all it seems to run in the family; my grandfather and two of his children are physicians in Peru. It was in this country – native to my parents – where opportunities arouse for me, where my family and I spent a month of summer, and more importantly where I spent two weeks of internship with my grandfather and my uncle at a rural and poverty stricken hospital in Chimbote, Peru.
             Those first two weeks at the hospital challenged my independence, my knowledge, my Spanish, and most of all my tolerance for blood, stress, sadness, and trauma that comes with any hospital's atmosphere. My grandfather is a general surgeon so with him I saw many surgeries including appendectomies, cholecystectomies, and my favorite, the insertion of a feeding tube into the small intestine. Those long surgery hours of observation reinforced my knowledge of anatomy, but what I enjoyed most was using my hands and helping! Of course it was nothing major; they asked me to keep the surgical opening as wide as possible. Besides surgeries I went on rounds in the recovery department, learned how to make a cast with my uncle who is a Tramatologist , saw trauma patients, and went on call with my grandfather. Although the hours were long, and to most this was merely everyday work, for me it was a ministry. Thanks to this life experience I know for sure that I want to be a doctor.
             After those two weeks, we had our normal site-seeing vacation like we have every summer. Although we did do a lot of site-seeing, the thing that most impacted me was the Peruvian culture; I fell in love with it and it had always been part of me. The food, the music, the dances, the art, the importance of family and religion, the Incan roots, the diversity, the struggle against adversity – the pure beauty in the nature of Peru – were things that had influenced my everyday life in the United States, and I never knew it. The culture I found in Peru was a direct reflection of my personal enjoyments and customs such as, the need for family and church, my determination against any adversity, and my adventurous nature. What I loved most was visiting one of the Seven Wonders of the World: The Lost City of the Incas, Machu Picchu. As I walked through the stone city – surrounded by magnificent mountains – the sun warmed my skin, the wind blew through my hair, and goosebumps crawled through me; for the first time in my life I felt connected to my Incan ancestors. It too was a great experience.
             Getting off the plane and finding my self at home again, I realized that this experience had given me renewal and growth. From then on I have worked with even more passion to reach my dream of being and doctor, and I have kept my Peruvian culture close to me. I know for a fact that I will return to Peru to practice medicine and to embrace my culture all over again.
Dear Reader: This page may contain affiliate links which may earn a commission if you click through and make a purchase. Our independent journalism is not influenced by any advertiser or commercial initiative unless it is clearly marked as sponsored content. As travel products change, please be sure to reconfirm all details and stay up to date with current events to ensure a safe and successful trip.
---