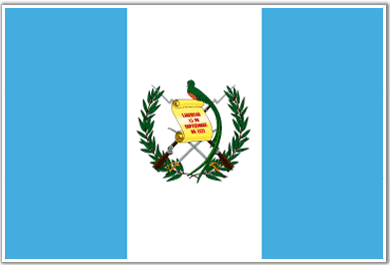 I'm awoken by the booming voice of God. "Flight attendants please prepare the cabin for arrival." I blink a few times, as sleep falls from my eyes and my contacts make their way back to their rightful positions. Through the slight blur, I smack around the side of the plane, looking for the plastic window blind. The small, brown man next to me shifts in his seat, obviously uncomfortable from my graceful and sightless performance. As the window blind raises, light floods into our row. Once again, the man next to me shifts uncomfortably. I mumble something along the lines of "sorry", but he obviously doesn't speak English, so I continue to go about my business.
First, I check around the cabin. I look around to see the familiar faces of six of my younger schoolmates and one of their moms. Some are still sleeping because clearly they missed the message from God. I turn my attention to the now open window at my side. Slowly, I creep my face right up to the plastic so my nose is just barely touching it. All I see for miles and miles is blue. This isn't the blue of the ocean or the blue of a lake. It's the blue of the roofs of Guatemalan homes. Fashioned from big blue tarps and some simple string, these are the only protection they have from the outdoors. At that moment, all I can think is: what have I gotten myself into?
Here's one way I never thought I'd spend my last summer before college. I'm in a foreign country with a bunch of high school seniors. We're standing in the middle of the barest airport I have ever seen. It's like they built the building and forgot to finish decorating. We make our way over to the rusty baggage carousel and wait.
The seven people I'm with include five of my soccer teammates, one desperate cheerleader, and a mother from the Motherland. This mother, Lynette, was born and raised in Germany and if any woman represents Hitler's Aryan race better, I have yet to meet her. She describes herself perfectly in one statement: "If you want to torture me take me to a five-star hotel and spa for a week." This declaration was actually quite hard to decipher through the hacks and deep throat noises that accompanies her true German accent. She is the mother of the most anal girl you will ever come in contact with, Hannah, and this trip brought out the worst in her on several levels. Hannah is the girl everyone has at their school who doesn't quite fit in because they are clearly torn between books and friends and books are winning.
---
"There's my bag! I am always so lucky when it comes to baggage!" Britney exclaims. Britney is the one girl who will brag about anything from what her parents will buy her to how much she just peed. Her baggage rolls on to the old, rusty baggage carousel that is squeaking more than a pet hamster being chased by a terrifying four-year-old. "Britney you are so lucky!" Molly says about one millisecond after Britney sees her bag. Molly loves to suck up and will do it whenever an opportunity arises.
This has already become a major annoyance to all on this adventure and it hasn't even been a day yet. Off in the corner sits Jack Vazur, Vazur as we like to call him. He's sweating enough to fill a large bath. Next to him sits Ray. Ray is the cool guy, the athletic one. The one who obviously never wanted to come on this trip. Standing next to him, is his younger sister Carol. She's the baby of the group, although by intelligence and looks you'd think otherwise.
We wait a good hour for all of our bags to make it off the airplane. I suspect this is largely because the plane is the most high-tech piece of equipment in the country at this moment. As we walk outside for the first time, two things meet us: a breath of not so fresh air and an enormous crowd of abnormally short people. The air is so thick and full of smog that I can taste it on my tongue.
The people are crowded around makeshift barriers, shouting for family members. However, when they see us a silence radiates through the large crowd. Camera phones start creeping out and before we know it flashes arise from the crowd like small fireworks. Our beautiful gringo skin fascinates the little people of Guatemala. It's understandable seeing as we all probably look like Edward Cullen in the sun to them.
---
We meet up with our driver and he splits our group into two buses. These buses are older than dirt and it is completely shocking that somehow, someway the Guatemalans have figured out how to make cars last forever. I feel its something we should take note of. We load our bags and before we have a chance to buckle what appears to be a seatbelt, we're flying at rates faster than the speed of light. This man is taking us at the same speeds Mario Andretti used to win the 1978 Formula One World Championship. We fly past all the industrial and polluted beauty of Guatemala City and before we know it we're in the slow-paced, beautifully aged city of Antigua.
Our driver pulls up to a home that looks similar to a garage with a small, rustic, wooden door directly in the middle. This lovely place will be the home of Ray, Hannah, Britney, and Lynette for the next month. We continue down the road to the beautiful home of Carol, Jack, Molly, and I. Maybe it's the smell or even the altitude, but our home is literally breathtaking. As we walk into the abnormally slender, iron door, we are greeted by a giant mustache with a little old woman attached to it. She shows us to our room. We sit.
After sitting in the room for a good four hours thinking of ways to escape back to America, we decide we should probably get out and explore these new surroundings. We've all agreed that we are going to have to be heavily intoxicated at a constant rate if we're going to be able to survive here for a month. One by one we get ready in the shower that is pumping with electricity to heat it up. Cords run up the shower wall and surround the showerhead. They shock the water causing it to instantly heat up right before it comes out. I instinctively reached up to adjust the head, only to be met with a terrifying surge through my right arm. Mental note: do not touch foreign showerheads.
---
By the time everyone is showered, it's dark. During our time spent in Guatemala we learned two things come out at night: free tequila for the "bonita Americanas" and overly affectionate and cologne infused men. We meet up with the others from our group only to find that our so-called "chaperone" informed us she would be asleep most nights at 7:30pm and we were not to wake her unless some one was bleeding, dying, or singing the German national anthem. This meant we were left to fend for ourselves in the streets of Antigua. Streets that had no drinking age. Streets that were lined with "disco techas". Streets to fill with memories.
Upon our arrival to Antigua, we learned about a little thing called "ladies night". The one thing the Guatemalans have figured out that we have yet to understand is offer free drinks to all ladies at your club and they will undoubtedly show up. Each day of the week a different bar sponsors ladies night and tonight's party would be at a lovely bar called Monoloco's.
Their drinks of choice for the ladies were vodka and orange juice or Cubas. Cuba's are a Guatemalan "delicacy" if you will. They're rum, coke, and lime juice all infused into a small little cup waiting to kill your insides. If you ever find yourself in Guatemala, be sure to pronounce these drinks coo-bahs. If you accidentally pronounce it like the country, well, let's just say none of us made any accidents.
---
This is a very special night. Hannah our little bookworm, has never drank before, but is ready to experience this grand event for the first time in this slightly terrifying foreign country. I respect her very much for this. We have about an hour until Monoloco's opens for the ladies, so we find a small bar down the street and drinks are immediately thrown at us for free. Our bartender looks like a bad Kevin Federline knock off and after a few tequilas, I'm finding it hilarious to ask him where Britney is and if he's been to the circus lately. He does not think I'm funny, so I try to find something else to amuse myself. I catch a glimpse of Hannah in the corner of the bar downing Red Bull and vodkas. It's going to be a good night.
After about 11, we're asked to leave so we attempt to make our way over to Monoloco's to begin our very first ladies night. Everyone is feeling good and Hannah is feeling really, really good. As we walk into Monoloco's, we're shocked to hear "Sex on Fire" by the Kings of Leon playing and we all start to show off our wonderful American dance moves. You know, the ones that accompany lots of hard liquor. Somebody stop us. It's looking like we should be on "Dancing With the Stars". The boys start dancing with two Guatemalan girls and we take this as our cue to find more drinks and make our way upstairs to the bar.
"Ingles o espanol?" the bartender asks. He's a taller than the average Guatemalan, probably in his mid-twenties. He has a thick mustache and way too much gel in his hair. It doesn't matter though, he will be our new best friend tonight. We never learned his name. We'll call him "Rico Suave".
---
"ENGLISH!" we all shout. "Where are you girls from?" Rico asks underneath his mustache, in his deep Spanish accent.
"Georgia, Estados Unitos!" Hannah exclaims way too excitedly.
He starts pouring us drinks and after about 15 minutes and 4 drinks he has taken a liking to Carol. However, Hannah has taken an even bigger liking to him. She's not even trying to hide it. Seeing this, Molly, Brittney, and I sit back and watch this play out. It's even better than anyone could have expected.
"Yeah, I grew up in Virginia right by Virginia Beach I actually only moved to Georgia to go to UGA for school." This is the first lie Carol well tell him of the night.
"No way, I leeved in Virginia for 3 jears! It iz such a crazy place!" he says looking at Carol as if they're soulmates.
"It's an awesome place I worked as a lifeguard for about 5 years on the beach. I saved like 30 people. They wanted me to go into the coast guard, but I'm really interested in starting my own company and maybe being a lawyer."
"Wow, you crazy, beyootiful American women have such, how you say, goals."
"I've visited Virginia one time. It was so much fun!" Hannah says. Carol and Rico ignore her and continue their conversation of lies.
---
"I just turned 22 last week, we had a party at this really upscale club downtown. I'm glad 21 is over with I feel mature now." Carol is just shy of her sweet 16.
"Oh si, si."
"Yeah 21 was so much fun, but its fun to be all grown up now." Hannah interrupts. She is ignored once again.
"So what are you beeyotiful ladiez doing here?" He should not have said this. Using plural tenses (probably on accident), he made Hannah believe that he considered her in his search for the perfect American bride. Before Carol could even think of a lie, Hannah blurted out a slur of a lie that brought the three of us looking on to tears.
"I'm pre-med at UGA. I flew down here to give the orphans shots for diseases such as Hepatitis and HIV. I'm in the honors program too so they paid for all of this, because I'm the most gifted student they say they've seen in 20 years. I don't want to bore you though."
Carol's face was priceless. It was a mixture of Hannah is actually bursting out of her bubble and she just blew all my lies out of the water. Luckily, Rico did not want to be bored either and continued to ignore Hannah and ask Carol absurd questions that one would only find on an application for a mail-order bride. After about a good hour, we become bored with him and his accent and decide to find the rest of our group.
Ray and Brittney have left and gone back to their host-house. Alcohol isn't a great friend to him for any time longer than 2 hours. We are all met with quite the sight when we walk downstairs. Vazur could be mistaken for a Guatemalan pimp. He's grinding with a girl to Spanish techno and has obviously not seen this girls face. Her hair looks like a meth-addict and her eyes point in different directions. I could almost swear I saw her under some stairs trying to lick people's shoes as they walked by. Vazur had already hooked up with her fortunately, sparing us the terrifying sight of having to see. We do short introductions. Her name was Claudia. Like I said: under the stairs. One word: fail.
---
"Oh no Vazur, our housemother just called and said you left the light on in the bathroom. We have to go!" Thank God for Carol and her lies. We pry Vazur from the death grip Claudia has on his crotch and chest hair and book it until we're sure Gollum isn't following her precious.
Walking home, we're all a bit inebriated. However, Vazur has turned into a straight darn-show Guido. We had underestimated how much he really needed to drink to find Claudia attractive. He has taken his shirt off and has released his rabid chest hair into the night. It's flowing like the locks of Fabio and every now and then you will see a slight glimmer from his gold medallion hanging from his fat sausage neck.
"Que pasa putas!?" he keeps screaming.
"Vazur, shut the hell up and put your shirt back on." Carol half shouts half whispers at him.
Molly and I are in the front laughing at this situation while making sure Hannah doesn't fall into the cobblestone streets. I look back just in time to see him wrap his button-down white shirt around his neck as if it is a knitted scarf that his mother sent him from America.
"Is this good?!" He yells this at the same level that he was just asking the girls what was up.
At this point we are at the door and he is too much to handle. We all say a short, drunk prayer and open the door. It's a little after 2am but our housemother is up and waiting to greet us.
"Hola!" this tiny, little mouse voice comes at us through the dark.
"Hola!" we reply back with our best sober voices. Then booming out of now where we hear:
"HOLA, I'M PISSED!" Vazur shouts as loud as he can. He's still wearing his "scarf". It's complemented by the carpet on his chest and the stomach full of beer and vodka sloshing around. We all looked at him a little shocked. We are all clearly wondering two things: why is Vazur shouting and where did this unexpected anger come from?
Our housemother obviously not knowing the answers to these questions or any English at all, simply smiles, lets out a short, awkward chuckle, and walks back into her bedroom. We quietly stumble into our rooms and as I lay down I let out a small laugh thinking to myself; what have I gotten myself into?
Dear Reader: This page may contain affiliate links which may earn a commission if you click through and make a purchase. Our independent journalism is not influenced by any advertiser or commercial initiative unless it is clearly marked as sponsored content. As travel products change, please be sure to reconfirm all details and stay up to date with current events to ensure a safe and successful trip.
---