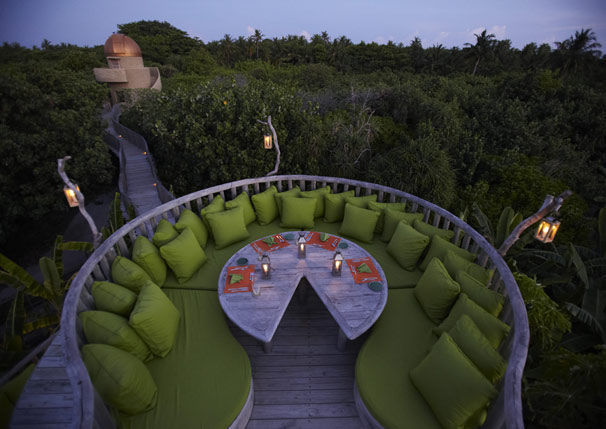 Before I went to Peru I had barely even heard about it.  It was a skimmed over lesson in geography class.  When learned that was where my youth group's mission trip would take place I was the first to be judgmental.  I thought it was some little, third world country in the middle of nowhere.  I guess that's just the ignorant, arrogant American part of me.  Luckily I was wrong.
                I live in the middle of corn fields where the start of deer season is practically a national holiday so culture is a bit hard to come by.  We were a really small community and I thought we were pretty close.  I mean it was hard for someone to do anything even in the comfort of their home without the even town knowing about it hours later.  Well when I started opening my eyes I realized we were just nosy.
                You can compare the United States to Peru based on economy, population, literacy rates or by any other statistic, but there are things you cannot measure such as humbleness and love for your neighbor.
                When at Primavera, a small church in the district of Comas, I found people who disregarded any conceived notion I had of personal space and of the Peruvian people.  They were more welcoming and warm than I can possibly explain and perhaps, I fear, warmer than anyone else I'll ever meet.
                When at Primavera during the last night we'd be in Comas before our journey up the mountain we had a church service where we invited all the residents to join us.  And there the teenage girls of Primavera danced.  They danced for hope, joy, love and faith.  It was beautiful.  Or it was until they invited us Americans to learn the song and dance.
                In America if you were to look like a complete fool or like you're having convulsions while dancing you would probably get quite a few weird, disapproving looks.  In Primavera they laughed with us and joined in on our "Americanized" version of their dance.  They were accepting.
                Another example of the understanding I now possess was my last night in La Oroya, the city we came to because of their awful lead poisoning caused by an American operated smelter as shown in my first picture.  We assisted the La Oroya people in executing several environment awareness events.  We had a press conference with the La Oroya mayor, the man with the blue baseball cap pictured in my second photograph, we marched throughout the city waving banners and signs, and we even painted a mural on the roadside, shown in my last photograph.  During my last night in La Oroya the Peruvians and the Americans were talking to each other and they told us how much they appreciated us coming.  As they spoke to us it was like a little light bulb in my head was finally going off and I finally felt what love and belonging really felt like.  Not only did I feel it in the Peruvian teenagers, but in the Michiganders I went with.  I saw them in a new light.  They weren't your average teenagers.  I know I seem to use the word "love" frequently, but that's the only word I know to describe what I felt.
                I learned a valuable lesson during that trip and all of a sudden the saying "Love knows no boundaries" finally really made sense to me.  I once thought it was a cliché saying, but now it has a completely different meaning to me.  When they spoke to us of their fondness and adoration of us it was like the feelings of homesickness, sleep deprivation and all those other uncomfortable feelings that associate with being in a foreign country just seemed to disappear because the feeling we all felt was so much stronger than a little discomfort.  "Love knows no boundaries" whether those boundaries be social, economical, cultural, geographical or international.
                I think coming back to America was more of a culture shock than leaving it.  When I went back to my American high school I wanted to run screaming out of the building.  It was too hard to accept that I came from such a cold and distant place.
                But that isn't it.  I've seen the promises that one day we will be united and that one nation's problem is ever other nation's.  We are one and it took a trip halfway across the world to figure this out, but I'm glad I did.  I'm glard because with this knowledge comes the responsibility of standing with the underdogs, like the Peruvians, no matter the distance.
Dear Reader: This page may contain affiliate links which may earn a commission if you click through and make a purchase. Our independent journalism is not influenced by any advertiser or commercial initiative unless it is clearly marked as sponsored content. As travel products change, please be sure to reconfirm all details and stay up to date with current events to ensure a safe and successful trip.
---