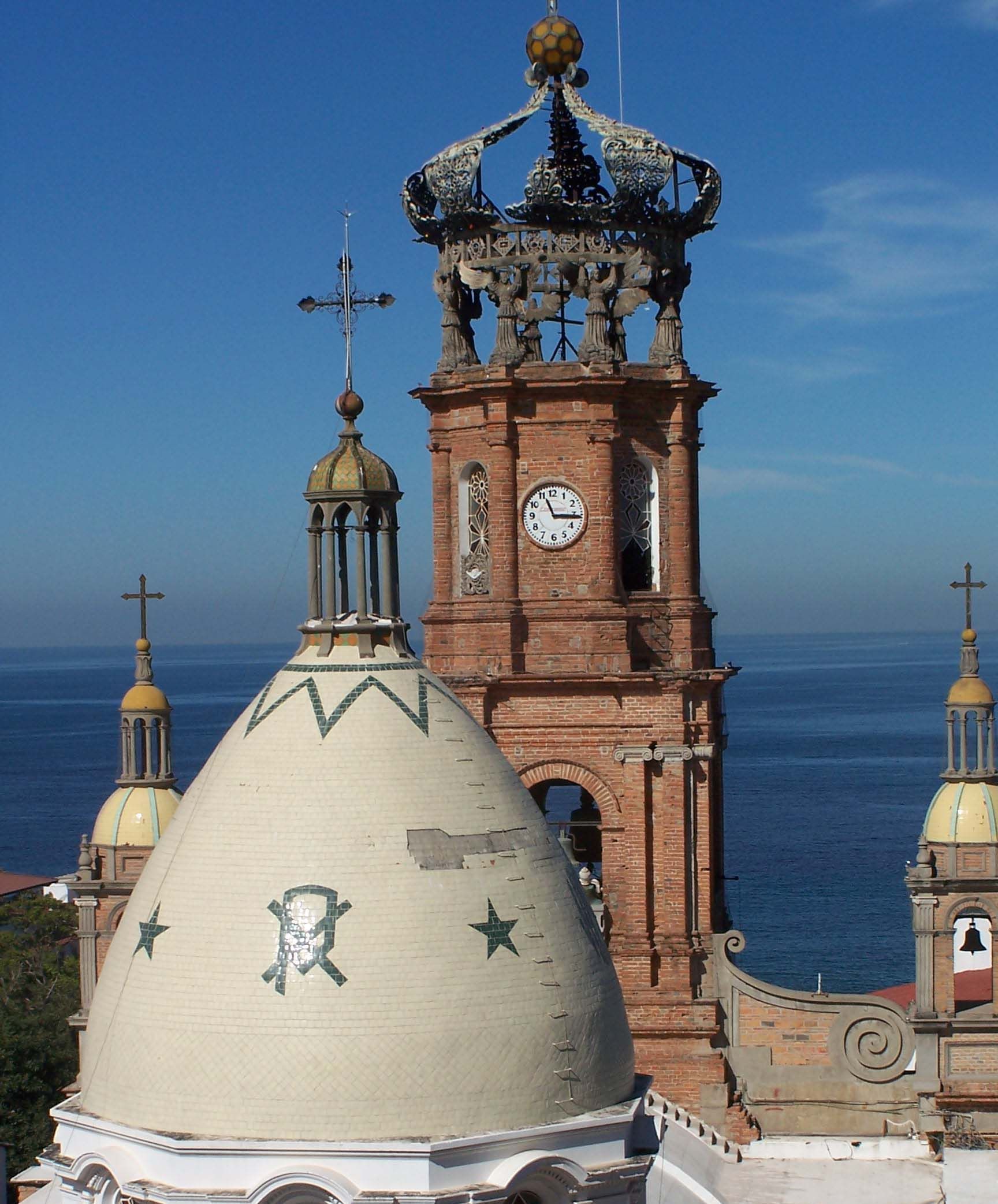 In Arizona I experienced a drought that had nothing to do with the weather. Instead it was a drought of lifelessness. Every teenage girl and boy seemed to be identical clones of one another. Differences between them were hard to discern. At this point in my life I found myself very thirsty for something that my city of twelve years could not find or offer me. That something was at first unknown to me. However, when I took the risk of getting on an airplane and moving from Chandler, Arizona to Puerto Vallarta, Mexico, I soon found out what that something I so strongly desired was.
At first sight, the thought of me leaving my city was bloodcurdling, not only to me but to my mother as well. I had not lived with my dad since I was five years old and my mom wasn't totally confident of my decision. However, the rest of my family in Arizona completely understood why this adventure was what I needed so badly.
Every middle-school morning I presented myself in an enormous crowd that I could not relate to at all. These crowds were made up of super materialistic and depthless teenagers. They came off to me as being a pack of extreme conservatives with disconcerting morals all overlapping each other. Even if one person truly disagreed with someone else, it was never said to their face because they were too afraid to use their own voice. They all disagreed with you behind your back and no one ever seemed to have a decent opinion of their own. There answers were all robotic, stolen from someone else's lips. Fear was by far the most prominent energy that ran through the halls of my middle school.
The majority of students at my middle school were extremely close-minded and communication amongst one another involved the most dulling, insignificant conversations that ever pierced my ears. Opinions about the world and comments that did not have to do with the mall, were absent and mythical. However, the most frightening part of it all was that these students fought ever so strongly to stay the same. Change was also a major milestone that never seemed to be reached.
Fortunately, one day there came a opportunity for me to get out of Chandler and begin a fresh start with hopes of finding that something that I was searching for. I deeply desired a change that would have a vital and meaningful impact on my life. I realized if I did not change my lifestyle quickly, I probably was not going to get over my implanted fear of having a voice.
When I first settled in Puerto Vallarta, the cultural shock hit me like a cold stone, hard and heavy. However, once I settled in to my new hometown, I felt as though a mask was being singed off of my porcelain face. I was soon able to understand that I had a real chance at being remodeled into someone that I genuinely wished to become. It was difficult for me to see that people in Vallarta could treat each other with respect and welcome new ideas or bring interesting new subjects into conversations. Most impressively, every spoken word was unique to that person with no outside influence hovering over it. It was also fascinating to see how a liberal person could openly reject someone else's thoughts and ideas, but still remain respectful and receptive to alternative ways of thinking. Whereas in Arizona, if a person even dared to venture into a conversation with something fresh, they were immediately tuned out by the rest, who refused the introduction of anything other than what they considered the norm. Pure honesty became my new defining behavior.
Open-mindedness was yet only the tip of the iceberg, because diversity also showed up to play a significant role in my new lifestyle. Before moving to Puerto Vallarta, my morals and beliefs were quite intangible and unrealistic. For years, I just saw one way of life, which was the American way. However, Puerto Vallarta took these morals and beliefs and threw them on their back, forcing me to stand on my own two feet. By moving to Mexico, I saw variety in people day after day. Here, people can walk around in just about anything, from bathing suits to pajamas, everything is game. You could even play sports in such attire and nobody would tell you to do differently. The most important part of diversity that I retained was that I got to experience my creative side. In Arizona, if you and your friends had to present a project for school in front of the class, it would be more than likely that this group would choose to present the idea in the most generic way possible. In other words, the presenters would give the most predictable presentation due to the fact that cleverness was something rare and unheard of. Whereas in Vallarta, I was enabled to freely contribute my ideas and not only that, but people actually listened and cared. I knew from events like this, that something profoundly significant had happened to me. I had found acceptance of who I am and of my own personal, creative gifts that I have to offer the world.
The people here have reminded me of the culture I was missing and they have done an outstanding job of letting me know that it is only natural to be your own person, and to definitely stand out from the crowd because if you won't, someone else will. From their perspective, as I have learned, you are from a different world and that is exactly what makes us all unique. It did not take me very long to notice that while I was living in the United States, I had an interminable thirst for diversity. That was the something I was searching for. That in itself was my personal drought.
It would be a reach to say that I became a better person from this experience. What I would say is that it offered me a new perspective on life and it has taught me to fight for what you desire even if you don't know exactly what that is yet. This risk has by far been the most terrifying yet entrancing choice I have ever made, and I am now prepared to take on any challenge in my future.
Dear Reader: This page may contain affiliate links which may earn a commission if you click through and make a purchase. Our independent journalism is not influenced by any advertiser or commercial initiative unless it is clearly marked as sponsored content. As travel products change, please be sure to reconfirm all details and stay up to date with current events to ensure a safe and successful trip.
---