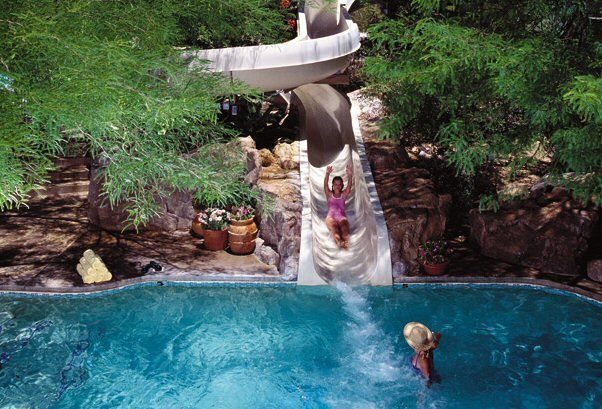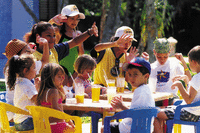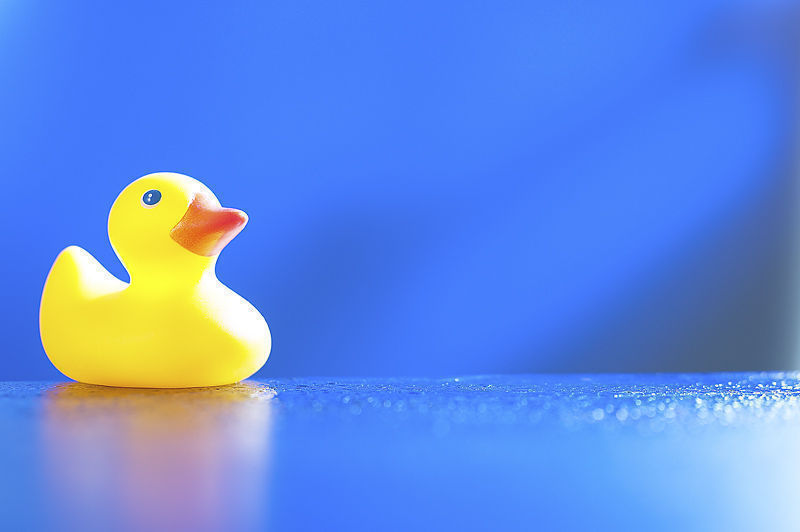 It's amazing how real history is when you get to see where it happened. Yeah, reading about it is exciting, or maybe boring depending on how much you care, but once you lay your eyes on a place where something significant happened, it's almost like you are sucked into that event looking through the eyes of the people who were present.
FINALIST 2010 YOUNG TRAVEL WRITERS SCHOLARSHIP
One thing you have to know about me is that I am a HUGE music fan. I study it, sing it, listen to it, etc. Learning about music history is the most fascinating thing to me. I like to learn about what was happening at the time, where composers were, and what they were going through. All the music history I learned became almost reenacted to me when I got the chance to go to Germany as a foreign exchange student. That whole experience consumed me and i never looked at music history the same, now that I had actually walked where the great composers walked and heard the bustle of the world around me.
One of the strongest and most spiritual moments I had was in Hamburg. The rest of the American kids and I were walking around downtown by the enormous, historic city hall. We decided to go into one of the old churches around town: The Cathedral of St. Michael. I went inside and was looking around, just emersed in the history I felt was around me. I walked to the alter and turned around to see a gigantic organ in the balcony that took up almost the whole back section. I then sat down to observe the people and Catholic statues in the room for a few minutes and when I walked to the back again, I noticed a sort of monument the height of a table in front of the door that had two names enscribed on it: "C.P.E. Bach" and "Johannes Brahms". I read as much German as I could to try and figure out what it said. Our German guide came over and told me that both Bach (it was one of Bach's children) and Johannes Brahms himself played the organ in this church when they were alive! How exciting! I was walking the same aisles, on the same floor, looking at the same wood and statues that these great composers did when they were alive! I was overcome. I was speechless as I began to think about the beautiful music that was created here and to think that I was in the same building as the genius composers I learned about in class was an absolutely beautiful thing. I gazed at the organ and imagined Brahms playing an organ cantata he had freshly written for that morning's Mass and it was all I could do to keep from crying. My mind was reeling as I imagined these things. This was the moment when history became real to me.
Another instance of hands-on education was going to the City of Berlin. The city is a diverse mix of archaic buildings mixed with cosmopolitan stores and coffee shops. Along with the classy streets and fine dining, the city is fraught with WWII/Holocaust monuments. One cannot imagine how much Berlin suffered during WWII until seen with one's own eyes. One of the things that I remember most was the bullet holes that remain to this day, speckled on the sides of almost every building that wasn't destroyed during the war. Every building was covered in these little holes made by flying bullets that killed ungodly amounts of people.Again I was taken back into time as I imagined the ruthless Nazis and their way with violence. My heart broke for the German people and it reminded me of the horrible, evil things that went on in this country and how tragic it was that such a beautiful, rich city could have had to endure that. History again came alive and I was again silenced as I tried to block out my vivid imagination. This wasn't just something from a textbook that happened 60+ years ago, it was staring me in the face.
Dear Reader: This page may contain affiliate links which may earn a commission if you click through and make a purchase. Our independent journalism is not influenced by any advertiser or commercial initiative unless it is clearly marked as sponsored content. As travel products change, please be sure to reconfirm all details and stay up to date with current events to ensure a safe and successful trip.
---