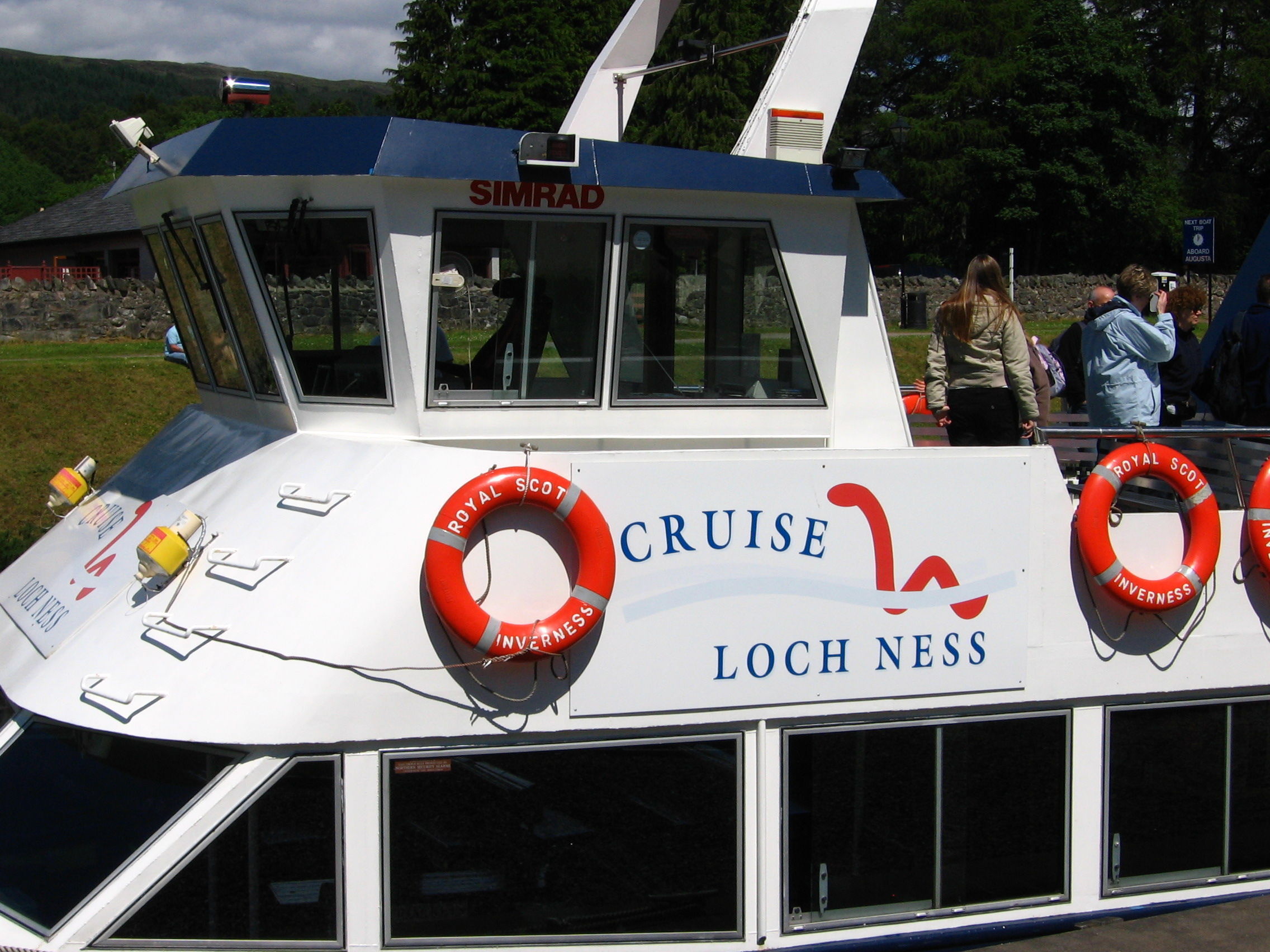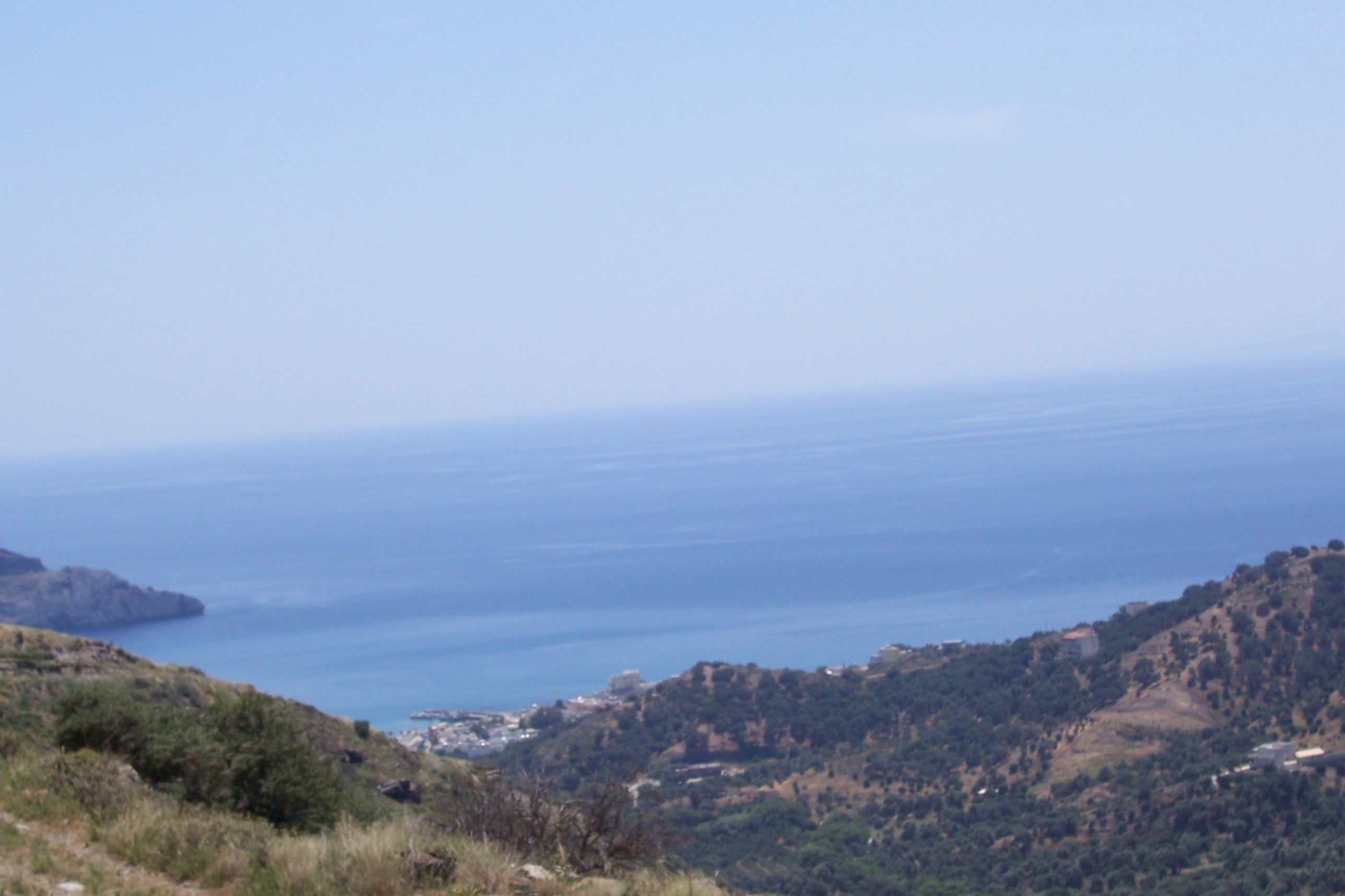 After a grueling four hour study session of organic chemistry and molecular biology my roommate and I decided to take a three month backpacking trip from Greece to Ireland.  Each place is remembered by some crazy adventure.  Ensue randomness.
Crete was our first stop.  In Plakias there is a mountain with a gorge and a river running through it.  You can hike upstream to various beautiful locations.  One spot in particular is a waterfall that flows into a pool large enough to swim in.  One can also hike past this point to the top of the gorge.  This portion of the hike is referred to as "not for the faint of heart".  My travel buddy and I decided to go to the waterfall, spend the afternoon there, then head back to the hostel.  After we walked upstream via the river and hung around the waterfall we decided to hike a little further up then turn around and go back.   It was quite difficult to get up the waterfall and after a bit of hiking we realized there was no turning back.  We reread the directions and sure enough there was a 'no turning back' clause after the waterfalls. Well that's not quite accurate, we could have jumped down into the pool, it was deep enough, there was just no climbing down.  However, my travel companion could not swim which prevented us from doing such.  So we were left to continue hiking up.  We scaled multiple waterfalls, using rocks, propping broken branches, grabbing thorny bushes (having the strongest root systems) to wind our way up the river and mountain.  There was no walking on the side due to the thick, tangled, 'untouched by man' growth that allowed no passage.  But we made it.  Hours later we made it to the spot where the water started pouring from the mountain as well as the conveniently located trail leading from a cistern down to a neighboring town.     
Once back at our hostel we were informed that it was usually six foot tall, avid hikers that made the hike and on several occasions search teams had to be sent out due to injuries.  Well we made it and without injury until we had our victory dinner and I slipped on some grease that dripped from my gyro and I twisted my ankle.
An overnight ferry brought us into Italy where we witnessed first hand the reason Americans tend to have a bad reputation.  I researched extensively the pros and cons of all the travel methods, including the Eurail pass.  This was not a cost effective item for us.  It was only acceptable on certain rails, on others it only afforded a discount, and on most it didn't cover anything so we would really be paying twice.  Five hundred euros each  for the pass or one hundred euros combined for taking trains south to north through Italy.  This group of about five Americans did not do their research so dutifully.  The conductor came to take their tickets then tried to tell them that they weren't accepted on this line.  The tourists made a huge commotion about paying for the Eurail pass already not understanding.  The whole thing escalated and it was ugly.    
We traveled to Salerno, Rome, Florence, Venice, and Milan.  The second night we were in Milan Italy and America were playing each other in the World Cup.  We were warned by other travelers to make it back to the hostel early that night due to anti-American sentiments in the area.  Though confined to the room we had an amazing time.  We befriended our hostel mates and shared traveling stories.  Sleeping was not in the question that night as our room had the only working shower so everyone in the hostel was in the room.  Luckily the game was a tie, admittedly the best outcome for our travels.
On to Paris…where we got lost the night France won their game in the World Cup.  A note for anyone, the best map to navigate the city is one with the subway stops.  The Metro stops are always prominent and notable.  The farther you travel out the fewer landmarks you have to find things, except Metros.  Seeing the town in such celebration made getting lost worth it.  The entire city was happy and cheering.  The fact that my buddy broke out singing "Crazy Frog" and clogging helped too.
After Paris it was on to Scotland.  Yes, we wanted to see Loch Ness.  We were thrown off by the extreme northern geographical situation and the very late setting of the sun.  So when we reached Inverness to catch a bus to Fort Augustus we didn't realize it was ten at night despite the sun still in the sky.  We hadn't researched the area because we hadn't planned on staying there.  We did find out that there was a Fat Boy Slim concert and all the hostels were booked.  We decided on crashing in the bus station until the open air nature exposed us to some angry sea gulls.  We moved outside to the bus carousels.  There was a group of nice Canadians doing the same thing in the next one over.  As we were layering up for the night we heard a voice yell out, "Ladies! No, no, no, what are you doing?"  We looked up and there were two guys we had seen on the train coming up from Glasgow.  They said they knew of a hostel that was selling floor space and they would take us there.  We packed up and followed.  The front desk guy said he wouldn't sell us floor space because we looked like nice girls and he just put twenty guys on the floor.  He looked through his records and found us a bed.
At three in the morning a couple of drunk people came in yelling at us that we stole their beds and luggage and to get out.  I tried to explain that the manager sold us the beds.  The couple and I went down to talk with him, my friend being ill and still sleeping, but he was out for the moment.  We compromised, those two could share the bottom bunk and my friend and I  would share the top.  In the morning she looked at the people and then told me she had seen them as we were checking in switching to the next room over.  Then we caught a bus to Fort Augustus.
Ireland was our next stop.  Our first night there we ran into a professor from the college we're from, went to an Irish castle, watched a World Cup match, had Guinness, and ended up in a prison for part of the night.  The prison was refurbished into a house for interns who worked at a company in Shannon.  The Swiss interns we met at the local pub accompanied us on a three week road trip around southern Ireland.  Going to pubs, seeing the ocean, blasting music as we drove through quaint Irish country side gave us a feeling that everything we needed from life was in that car with the four of us.  It was the perfect end to our trip.  That and the bus and taxi strike that almost prevented us from making our plane at five the next morning.
The first five minutes we were in Athens we knew that this wasn't going to be the type of trip where everything went smoothly, despite the extensive research we did.  This was going to be the trip where things went awry but somehow worked out in the end.  Hey with directions like 'find the white shack where they sell tickets', 'take the bus bus to the 19th moto stop (non numbered and no starting reference), and 'scramble up the rocks for about an hour' what were we to expect.  It was just as well because the experiences that came with just going with the flow are irreplaceable and made us better travelers in the end.  Within the first two minutes we touched down in the States, we knew we had to start planning our next trip…Asia!
 
Dear Reader: This page may contain affiliate links which may earn a commission if you click through and make a purchase. Our independent journalism is not influenced by any advertiser or commercial initiative unless it is clearly marked as sponsored content. As travel products change, please be sure to reconfirm all details and stay up to date with current events to ensure a safe and successful trip.
---