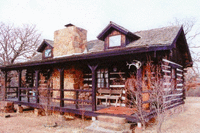 When you first walk into the building of Ramos Mejía, home of the social sciences for the Universidad de Buenos Aires, you will be struck by one thing: it is literally falling apart.
The wide cement hallways are stacked with sagging desks and broken chairs.  The classrooms maybe have a blackboard, but besides a pile of graffitied chairs and a dull florescent light, they have nothing else.  Most of the windows are broken, there are no doors in half the bathroom stalls (let alone toilet paper), and it is positively smattered with political posters.
And when I say smattered, I mean every surface, from the floor, to the railings, to each wall and ceiling are covered with posters and paintings supporting socialism, proclaiming peronism, bashing capitalism, and having some sort of opinion about ever other –ism in existence.
The Universidad de Buenos Aires is one of the largest universities in the world, with over 300,000 students.  It is a public university, and completely free.  It is also one of the most prestigious universities in South America.
No campus here, you may have to travel for several hours in traffic to get to your class.  The buildings that house the Universidad de Buenos Aires are spread throughout the city.  And each one is distinctly different- from the gorgeous and stately law building with marble steps and imposing pillars, to the clean, new, and aptly named Nuevo Edificio, to the building on Ramos Mejía, widely known as the most unorganized, where I study.
On my first day of class back at the start of August, I walked around the labyrinth-like building for 15 minutes looking for the place where the room assignments were listed.  I finally found it, only to realize that the course in which I was enrolled not only was no longer being offered, but it wasn't listed anywhere that it had ever existed.  All I got from the woman at the help desk was a shrug.
The class I did finally take, a seminar of about 20 students struggling to stay awake at 9am on Monday mornings, was taught by three professors. Or so I thought.  Two of them were only there for the first class and then I never saw them again.  We were left with a very sweet young poet with an obsession with Japan for the remainder of the course.
In my class I was by far the youngest person, as it was an advanced level course and many people take up to 10 years to graduate from university as they work throughout.
The class always started 20-40 minutes late.  In fact, one time I arrived at 9:15 and I was the first person there, but hey, I could get used to that.
I was also the only foreigner.  Not many people thought it was interesting or special, in fact for the first month no one talked to me, but at least I more or less blended in.
Over the past four months studying at the Universidad de Buenos Aires, I came to realize that it is a fabulous education.  And what's more, the students are smart, engaged, politically active and making their voices heard.  People give a damn about what is going on around them.  Their education is free but they still work for it like they pay $50,000 a year because it is their chance to take advantage of the resources they are given in this country and build themselves a future.
Ramos Mejía is actually a disaster of the best sort.  It has character, it is full of life and intelligence and youth questioning and innovating.  I feel so incredibly fortunate to have had the opportunity to study in a place so completely the opposite from Northwestern, not because it makes me appreciate what I have, but because I have come to appreciate another way a good education can be.
Dear Reader: This page may contain affiliate links which may earn a commission if you click through and make a purchase. Our independent journalism is not influenced by any advertiser or commercial initiative unless it is clearly marked as sponsored content. As travel products change, please be sure to reconfirm all details and stay up to date with current events to ensure a safe and successful trip.
---