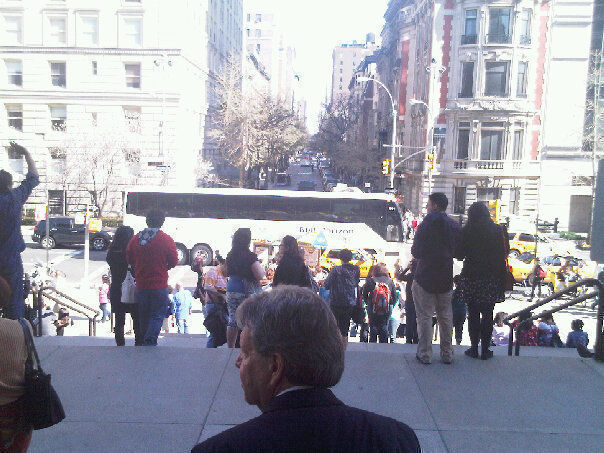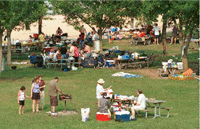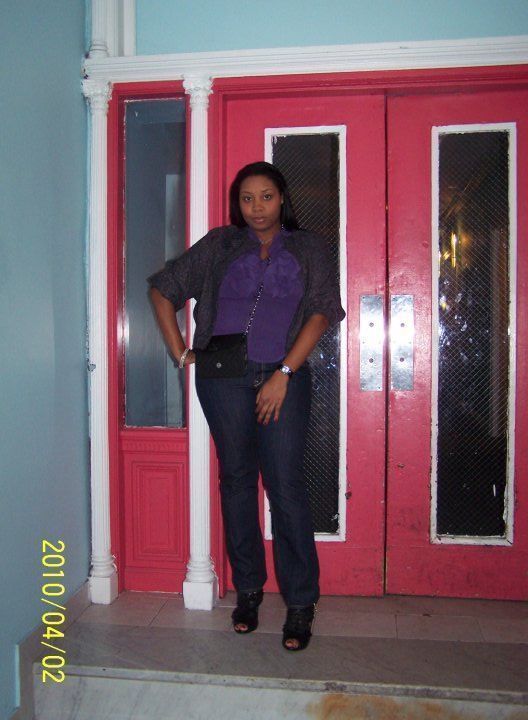 If a person never took the time to appreciate their life, then a New York City cab driver will change that in an instant. Before my friend and I could even securely fasten our seatbelts, the cab driver had dashed into traffic and left all caution at the curb of LaGuardia Airport. My friend was horrified; I was ecstatic.
FINALIST 2010 YOUNG TRAVEL WRITERS SCHOLARSHIP
After an exciting and frightening ride we arrived at the hotel, surprisingly safe and sound. We were staying on the trendy Upper West Side; as far as location it didn't get any better than this. The hotel was only two blocks from Broadway and conveniently located near 96th street train station.

"WELCOME TO CANDY HOSTEL", the sign read.

The employees weren't mean but to say they were pleasant would be a stretch. The best word to describe our room would be minimum. This brownstone was spunky yet funky, literally. The hostel possessed a certain aura that made me want to cringe at every turn. I know it could have been worse but this was pretty bad. We decided to overlook the fact that we weren't particularly satisfied and prepare for the evening. In the words of my friend ,"It's a hostel. What did you expect?"
Our first night in NYC and we were doing Broadway. The play FELA! was spectacular in every sense of the word. It was definitely one of the best theatre experiences I have ever had. Our next stop was Harlem; Ricardo's Steakhouse to be exact. This place was dimly lit and wonderful in decor but space? Very limited. We were so close to the group of people who were eating next to us, one would think we were all in the same dinner party. The service was great, the food was wonderful, and the music was fun. I think that was the best steak I've ever had. The night was coming to a conclusion and I was a tad bit inebriated. It's a great thing my friend and I remembered to bring our flats because we were completely and utterly lost. Oddly enough, between the two of us (mostly her, I couldn't stop laughing) and the little sense of direction we have, we found the train station we needed.
Day two was full of long walks in Spanish Harlem, the Metropolitan Museum of Art, and a movie. Have you ever seen a movie opening night in New York City? If you haven't, consider yourself lucky. Between the "oooh's, aaah's and boo's" I clearly heard maybe 60% of the movie. We decided to have a late dinner in the Columbus Square area. Gabriela's Mexican Restaurant was beautiful and cosmetically satisfying. It's too bad my taste buds couldn't say the same. My friend was less than satisfied with her meal as well. We discovered that our hotel was in walking distance from the restaurant which made us both very happy. With one last stop at Duane Reed for snacks we called it a night and awaited tomorrow's journey. As I lay in my bed freezing (the hostel didn't supply comforters), I thought about if only we had stayed at a real hotel……
Day three which would be our final night in the city, started with us not leaving the hotel until around 1:30. Having to share bathrooms (especially when they aren't exactly sanitary) with complete strangers will cause one to delay the process of grooming. Our venture in Harlem consisted of a 20 minute search for the Studio Museum, a 15 minute walk to the bank to get cash for the museum, and urgent hunger pangs. I absolutely adored Harlem. I loved the brownstones and it's classic architecture. I could see depictions of the Harlem Renaissance as I looked at the non-ending activity of 125th Street.
Our final night in New York City was definitely unforgettable. We thought we were Brooklyn bound but to our dismay we were still in Manhattan, just on the Lower East Side. It was highly frustrating to walk around a city for 40 minutes completely lost. Not to mention it was freezing this night and I was wearing a dress. We finally found a train station and decided to call it a night; we were exhausted. This night (of all nights), there was only ONE train running in the direction we were going. We departed at 1:30am and finally made it to our hotel at 3:45am. I was a multitude of things but upset wasn't one. Sure, we never made it to Brooklyn and we wandered for nearly a hour. Maybe we had to ride the train for two hours for a ride that should have been no more than thirty minutes, but as I looked around the filthy train station I was elated. Only on a New York train can you befriend a overly hyper woman, hear someone threaten another man's life, and witness a lady reprimand her child followed by a huge hug. What I discovered the most from this trip was myself. I realized I possess certain traits (good and not so good) that I failed to ever notice prior to. My most exciting and intriguing moments weren't the planned events that my friend and I had on our itinerary. They were the moments where we saw puzzling, abstract, confusing, and jovial pieces of matter come together.
"New York City, you're so pretty. All your faces going places and I believe if you fall in love, you should jump right in." –
– Mason Jennings, "NEW YORK CITY"
Dear Reader: This page may contain affiliate links which may earn a commission if you click through and make a purchase. Our independent journalism is not influenced by any advertiser or commercial initiative unless it is clearly marked as sponsored content. As travel products change, please be sure to reconfirm all details and stay up to date with current events to ensure a safe and successful trip.
---