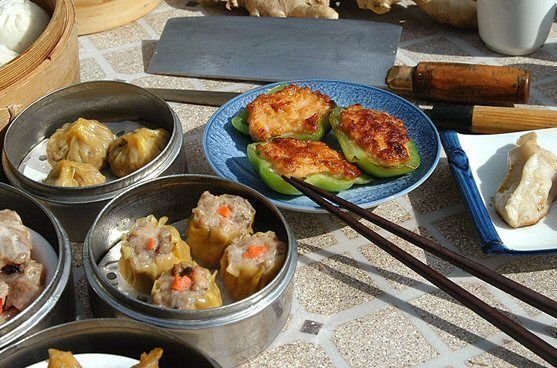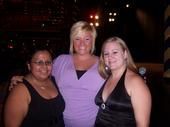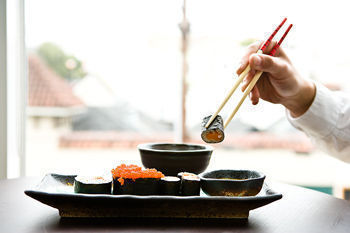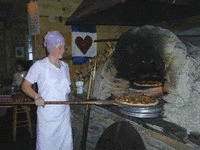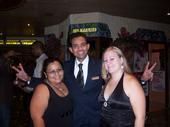 It was the time of my life after I came back from the Bahamas just last October. It was even more fun because we left on Halloween. There was a costume on board in which I departed from previous attires and went as a Venetian pirate. I bought a mask at the farmer's market which gave me the idea. I was trying to get used to being on land after being on a cruise for a week. Of course there was the stops on the way, where once you stepped off the boat, you felt you were going to fall over, but not because you had something to drink. Since there were so many activities on the actual boat, you were reluctant to get off. Especially when you just went to bed at three in the morning, after being at the disco club all night, and coming back from eating ice cream from the 24-hour ice cream machine. Did I mention there was also a 24-hour pizza station? I was in heaven because I could eat as much as I wanted, then walk it off by visiting gorgeous beaches such as Meghan Bay and Grand Turk. Though my traveling companions and I have bitter sweet memories of the waters of Grand Turk where my friend's mother stepped on a sea urchin, the view was still spectacular with the boat in the background. My friend and I helped her get to the nearest wheelchair so they could roll her back onto the boat so she could get medical attention. Though the doctor was out, we went to our cabin and made her put her foot in the shower since there was no bucket that we could fill. After the doctor said it was not poisonous or anything we decided to go back on the beach, just we swam in the complete opposite direction of where she got stung. Little tip for those who go there: don't swim right of the big Grand Turk sign when coming in from the water. Avoid the less populated, rocky side, if you know what I mean.
            On the boat I experienced the tantalizing activities of bingo and movie trivia. But if I was just hanging out in the cabin getting ready for formal night at dinner or in a disco dance class, I was having fun. Even when I was flirting with the waiter assistant or his friend (hello…They were from Romania!!!), it was exciting just having my best friend alongside me to join me in the mischief onboard. We would join the craziness at every Senor Frogs, be it in Puerto Rico or St.Thomas. Even if we were dancing on chairs or talking with the locals (Puerto Rico was especially nice since people spoke Spanish).The crew on board the Carnival Liberty were the friendliest such as the jewelry people who would root us on during the numerous raffles. Just the design of the ship took your breath away. 
            To me this cruise meant my freedom as an adult began. I had earned the money by myself with some help from my best friend, Emily. I did yard work for a relative of hers and we had yard sales for 3 weeks straight, in which I baked tres leche cake to give people an incentive to come. Like the famous saying goes: You work hard. You play hard. This cruise was my graduation present to me since my family was not financially able to make any big deal about my graduation. Since I am the youngest, I realized that if I wanted sometimes certain sacrifices have to be made. So I told them not to worry that I would fund my vacation and that I would find a way to get into college on my own. I was able to afford a Caribbean cruise to the St.Thomas, Puerto Rico and Grand Turk in which I learned so much. I became in sync with my body and mind, finally finding some peace within myself. I became in tune with my traveling companions' emotions and temperaments that I hadn't known they had. To see someone once they have no makeup on or see them cranky in the morning makes you realize that they are just as imperfect as yourself. Though you can't really escape them since you are sleeping with them in the same cabin and are basically stuck on a boat surrounded by water, you must deal with problems head on.
            It was liberating realizing that you could make your decisions without anyone questioning you. Though I may have had a little parental supervision by my friend's mother, I was still responsible for my finances. It let me know that when you work for a goal and acquire it, you are unstoppable. If you are not hurting anyone in your quest to gain something, your only obstacle would be yourself. To become aware that there is a larger world than you thought there was, is an accomplishment in itself. I experienced innocent love, welcomed friendships and a couple of tears on my vacation abroad, but I realized that there are many more wonders in the world for me to explore. It also gave me more incentive for my career goals where I would like to become something more powerful than a simple social worker maybe even a lawyer. I would like to pursue something in culinary arts (cake decorator) as well because I have seen what a smile, sweets bring to the faces of young children. The financial possibilities I could accumulate by getting higher education would allow me to take my nephews and nieces on trips like this so they can see that their world doesn't end behind the walls of a classroom or computer screen. 
Dear Reader: This page may contain affiliate links which may earn a commission if you click through and make a purchase. Our independent journalism is not influenced by any advertiser or commercial initiative unless it is clearly marked as sponsored content. As travel products change, please be sure to reconfirm all details and stay up to date with current events to ensure a safe and successful trip.
---