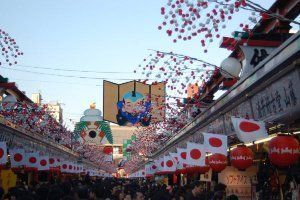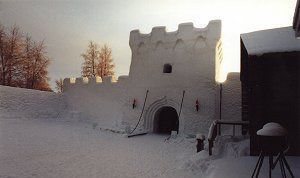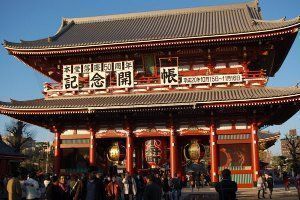 Tokyo is a city of contradictions and contrasts; a delicate balance between ancient and modern, native and global, traditional and subversive. I've never encountered a city like it in all my travels, and my stay there changed me more as a person than any other place I've visited.
FINALIST 2010 YOUNG TRAVEL WRITERS SCHOLARSHIP
For me, my journey to Tokyo was vastly transformative. It was in Tokyo that I first re-discovered my passion for writing and communication, and in Tokyo that I finally discovered what I wanted to do with my life. I came to Tokyo as an Asian Studies major with the intent of becoming a museum curator, but that had largely been a lark, a decision made just so that I could say that I was doing something with my life. In Tokyo, my sudden inability to communicate effectively made me realize just how much I valued that skill. I dove into blogging, into writing about my experiences in an effort to be able to connect with something, someone, anyone. Sadly, the original blog I wrote is lost due to a server crash, but I never forgot that. When I returned from Tokyo, I spent the semester writing about my experiences, using what I'd seen and done in Japan as fodder for countless essays. In addition, my observations on Japan as a dichotomous society built on the contrast and balance between ancient and modern, traditional and cutting-edge gave me a completely new philosophy on how to approach my writing and my art. To me, the world is all about balances between opposites, between order and chaos, and Tokyo life practically incarnates this concept. Finally, my experience in Japan taught me what it was like to be a minority, an experience that I think is extremely valuable. As a white American, it wasn't something I often thought about, what it was like to be the lone different face in the crowd.
I originally traveled to Tokyo through IES Abroad, a study abroad program, which is an option I can't recommend enough to students. As far as traveling in Japan goes, it's actually relatively inexpensive, especially for the length of the stay (four months, in most cases). Tuition can be a bit pricey, but I found it well worth it. A study abroad program gives you the advantage of guaranteed safe housing, people to travel with, and courses which give an excellent sense of cultural context. While you could easily find your own housing in Tokyo (youth hostels abound, as do hotels and even couch surfing options), having the program set you up is much, much easier, especially for a first time visitor. In addition, taking classes gives one a much deeper sense of connection to the country, providing historical and cultural context for what you see around you. My personal favourite class was one on the anthropology of Japanese pop culture, a sort of crash course in anime, manga, and videogames.
Study abroad programs provide another advantage: they usually orient you to the city and its environs, at least superficially. Tokyo is huge, and having a group of people right off the bat who know the area (whether it be administrators in your program or Japanese students you'll encounter at the university you are studying in) is invaluable.
One option to be careful of if you decide to study abroad is host families. While this can be an excellent and immersive experience for a traveler, it is not wise to attempt unless you are fluent in Japanese and, more importantly, have a deep understanding of Japanese culture.
Since your housing and food options will be taken care of by the study abroad program, you can really focus on exploring the city.
Must-sees that are on every tourist list include the landmarks of the Meijii shrine, Senso-ji, and Ueno Park and the Tokyo National Museum. I'd suggest avoiding such tourist traps as the Tokyo Tower, as while the view is impressive, the place itself comes off as extremely false and superficial, a garish facsimile of Paris' Eiffel Tower.
The Meiji Shrine is in Shibuya, near Harajuku. It exemplifies the typical Tokyo balance between ancient and modern, natural and artificial. Though the tradition the temple represents – Shintoism – is the oldest religion in Japan and one of the oldest religious systems in the world, the temple itself is fairly new, having been built in the 1920s and then re-built in 1958 after bombs in World War II destroyed the original park and building. Within the wooded grounds, it is easy to forget for a few moments that you are in one of the most densely populated metropolitan areas in the world.
Senso-ji in Asakusa provides a perfect contrast to the Meiji shrine. Senso-ji was, according to legend, founded in 628. The crowded approach to the temple is full of merchants hawking wares for tourists. At first, this seems depressingly modern, a defilement of the sacred space, until you realize that in fact some of these stalls have been in the hands of the same family for generations, and that the only thing that's changed is what goods are sold. Centuries ago there were still tourist shops, catering to Buddhist pilgrims.
Ueno Park is an urban park. Parks are extremely important to the Japanese, culturally and religiously, as Shintoism is a form of nature worship and it is therefore imperative to have green space in cities. Ueno Park is also home to the Tokyo National Museum, the Museum of Western Art, and the National Science Museum, as well as a concert hall, a zoo, and a number of Buddhist temples. If you only have time to visit one of these, I can't recommend the Tokyo National Museum enough. The museum is to Tokyo what the Louvre is to Paris – a home to some of Japan's finest works of art. Artwork from Japan's earliest neolithic periods up through modern times can be seen here. My personal favourite is Tohaku's folding screen of pines in the mist, though due to how delicate it is that particular piece is only shown at certain times of the year.
In addition to these famous landmarks, there are also the districts and wards of Tokyo. Like New York City's varied boroughs, these areas each have their own unique character. There are hundreds of these cities-within-cities in Tokyo, and it can be hard to pick which ones are worth your time. Personally, I feel that the districts of Shinjuku, Akihabara, and Harajuku are the most interesting.
Shinjuku is a business and shopping district, home to the busiest train station in the world. There are a number of interesting sights around, such as Shinjuku Gyoen. If you are very brave and have a tall friend (preferably male), you might consider checking out Kabukicho – Shinjuku's famous red light district. There you can see Tokyo's famous love hotels and host and hostess bars. It's wise to be extremely careful, however, as Kabikicho is also a hotbed for Tokyo's yakuza, or mafia. My favourite bar, Bar Psy happens to be in the area. It's a great little local dive with fantastic music and a fabulous punk atmosphere.
Akihabara (known to most as simply 'Akiba') is often called nerd mecca, and for good reason – it's the heart of the videogaming and tech community in Tokyo. You can find all kinds of crazy electronic do-dads, from what I like to call 'toaster phones' (phones that literally do anything) to the latest video game consoles at bargain prices. Akiba is also home to the famous "maid cafes", or cafes for lonely businessmen and basement dwelling nerds who can't get a date and want to be catered to by fantasy women. Of course, locals will scoff and roll their eyes, as Akiba is considered "too touristy", but it's still worth a look for the spectacle.
Harajuku is primarily known for its unique fashions – Tokyo's distinctive Gothic Lolita fashion, a kind of neo-Victorian gothic look sported by the teenagers of the area. Stores selling these clothes line the streets, and people wearing the clothes gather on corners. The french-style crepes sold by vendors on the street are also surprisingly good.
Though Tokyo can be a challenging city to navigate and an intimidating place, it ultimately rewards the traveler brave enough to take the plunge and immerse themselves in a vastly different culture. My own personal experiences there drastically changed my outlook on the world, and I believe that the city can do the same for any open-minded traveler.
[[This article was written specifically for application to the Young Travel Writer's Scholarship. The photos accompanying this article was originally taken by Michael Toperzer on my trip in December 2007, and were used with permission]]
Dear Reader: This page may contain affiliate links which may earn a commission if you click through and make a purchase. Our independent journalism is not influenced by any advertiser or commercial initiative unless it is clearly marked as sponsored content. As travel products change, please be sure to reconfirm all details and stay up to date with current events to ensure a safe and successful trip.
---