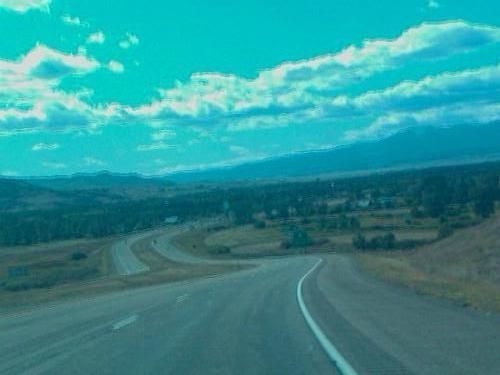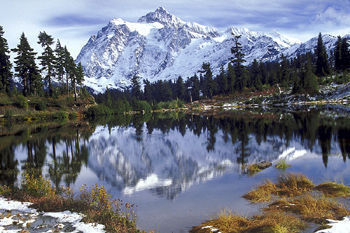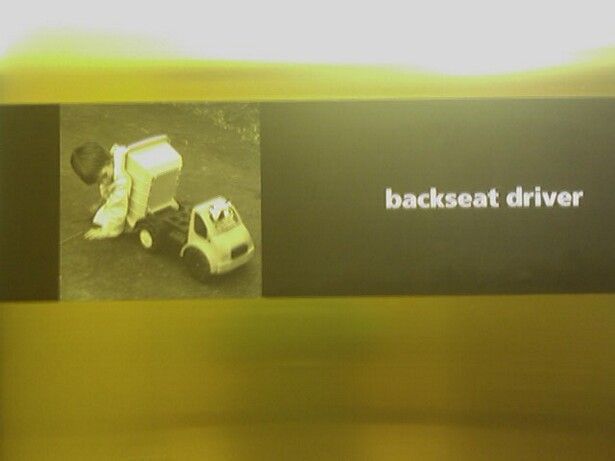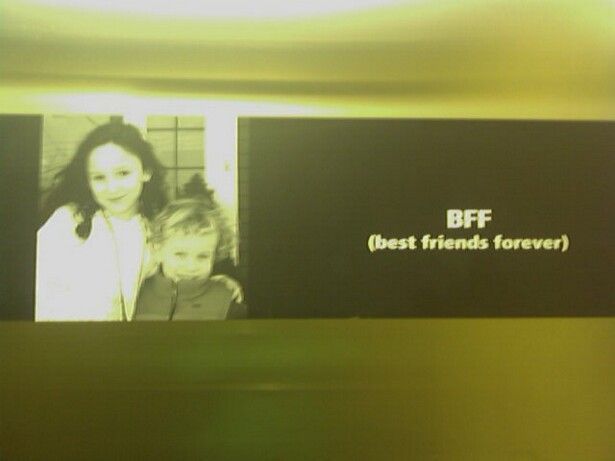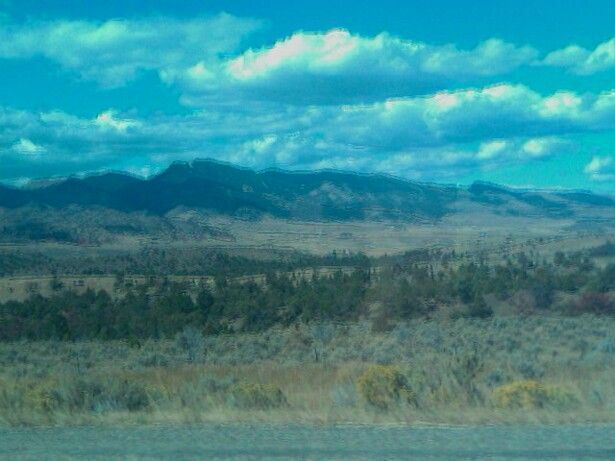 The greatest trip of anyone's life is the day they were born. The problem is that most of us do not remember. I know that on the day I was born it started the greatest journey I shall ever undertake, and of course it is because it is my life and no one else can live it. That brings us to where I am today.
FINALIST 2010 YOUNG TRAVEL WRITERS SCHOLARSHIP
On a beautiful and clear morning in the state of New Jersey a woman and her daughter, that being me, made our next greatest trip together. We loaded our car and set off on our trip.
My mom and I have never traveled for this long together in our lives. My mom is a workaholic and became one for the very reason we are taking this journey so that her one and only wonder, magnificent, beautiful, loving daughter (that is what she calls me), can go to college so I won't have to work as hard as she has had to; the American dream.
Our first stop was the state of Indiana for dinner. There happened to be some college sports game going on and the restaurants were packed. We chose an Applebee's and the restaurant and the surrounding area smelled like sewer. I don't know why and I don't know how, but it did. My mom told me she thought maybe all of Indiana smelled that way, because as far as she could imagine, the state of Indiana was just a big city. My mom is a Jersey girl from a rural area in New Jersey, not that anyone would believe that either.
We made it to rural Iowa, now that, everyone believes. It was around 1:00 a.m., and my mom woke me up to help her find a hotel, we used my cell phone to search for one nearby. I found a Holiday Inn Express within 10 miles. My mom took the exit and followed the directions; my mom said "I hope this is not some small town where the streets roll up at 9:00 p.m." Just then we reached Main Street, nothing was open and there were no lights on in any building. We traveled over railroad tracks and down a dirt road. My mom told me it didn't look like we were heading in the right direction. I told her I had heard that sometimes the directions were wrong. The GPS device said, "You have reached your destination." We looked to the left, corn fields, then to the right, corn fields. My mom said I hope the children of the corn don't come after us. We laughed very hard.
We got lost going back to the interstate. My mom said that in some of these rural towns the police are not forthright and will ticket people from out-of-state, or they might be zombies, she hoped we did not run into any.
My mom has quite an imagination. She used to make stories up at bedtime for me. She called them "Becky" stories and they always had a moral. She thought she was teaching me lessons in a fun way. We turned down a very small road and there was a sheriff's car in some driveway and I told my mom to stop and ask for directions. She said no, didn't I hear what she just said about small town police. My mom believes all those myths and legends.
We kept driving following the GPS and there were a bunch of kids lying in a driveway and when we went by, they got up and started walking toward our car, my mom sped away, she said those were the children of the corn. We did not stop driving or stop laughing until we finally made it to the interstate. We found a hotel in a larger city and it was just off the interstate and there were lights and restaurants and no zombies.
We planned our next stop a little better. We wanted to stop sooner than the night before but because of construction we needed to make up some time. My mom drove until the early morning through rain and wind. We made it to beautiful Gillette, Wyoming nestled in a rocky mountain valley. We slept until late the next morning, ate a good breakfast and then continued our journey.
We started our trek up the Rocky Mountains, real mountains, and if you haven't been to the Rockies, you don't know what a mountain is. The view was breathtaking, and you just keep climbing higher towards heaven. On part of the highway there were markers that showed where people had died from motor vehicle accidents, a reminder to drive safe. There were a lot of markers and it was very sad. We talked about how precious life is and that you have to live life to the fullest, and enjoy each moment.
It rained most of the time, as climbed higher until we reached Butte, Montana. We stayed there overnight, had a good dinner and a good sleep. The next day we fueled up the car, I went into the store to get a snack. I like to sit with my legs crossed, so I got comfortable in the car.
We drove for miles and miles in Montana, until we stopped for fuel. I got out of the car and could not find one of my flip-flops. They were my favorite and they cost me $15.00! I told my mom that I wanted to go back to Butte to get them, she told me no. I told her they were my favorite and not a cheap $5.00 pair. She told me to write a letter to the gas station and ask them to mail them, or we could get them in 2010 when I came home. I know they probably threw the flip-flop away not knowing how much it meant to a college-bound Jersey girl who was leaving the only state she had known as home since birth, to live all alone with some 300 strangers, over 3000 miles away. The gas station attendant told my mom that the weather forecast was for snow and she needed to get over the pass in Idaho or be stranded overnight. My mom said there was no time for snow and it was too early, and they told her snow came early in those parts.
We made it across the pass and into Spokane on the fourth day of our journey but we got there late. Our aunt and uncle and cousins live in Spokane and we stayed with them that night and for the next day and night. Mom took me to Jack-in-the-Box which is her favorite fast food chain that is not on the east coast. Mom and I enjoyed our time in Spokane with the family but it went too quickly. It was on to Seattle for us.
It is still a long ride from Spokane to Seattle. My mom wanted us to drive most of the way there then stay at a hotel that was a short distance from Seattle. We stayed in Ellensburg which is still high up in the Rockies. It is the home of Central Washington University. It is a beautiful city and we awoke to sunshine and blue skies, crisp clean air. It was a place both my mom and I would love to come back to someday, but today we had a greater calling.
We made our 2 hour trek down the side of the Rocky Mountains to get to Seattle which is close to sea level. I love the ocean and I don't think I could live in a land-locked state. It became obvious to us that we were getting close to Seattle; there were a lot of highways and tall building. I looked over at my mother and said, "Did we really just drive 3000 miles to be in New York City?"
We made it to my dorm; it is Ashton Hall at Seattle Pacific University. It was very different than we imagined. We did not know that it was broken up into buildings that were within a residential district and that there were hills. We were terrified when a trolley came down the middle of road at us. Here was my home for the next year. We got settled in and I said to my mom, "Can I go home with you?" She said I would love you to come home but you have to start your life somewhere and it should be here on your own. You thought long and hard about this choice and you made it with clear mind and clear heart; don't let good-byes get in the way.
We hugged for a very long time and through her tears and mine I started my journey to a place I will call my own.
Dear Reader: This page may contain affiliate links which may earn a commission if you click through and make a purchase. Our independent journalism is not influenced by any advertiser or commercial initiative unless it is clearly marked as sponsored content. As travel products change, please be sure to reconfirm all details and stay up to date with current events to ensure a safe and successful trip.
---