Swim and explore the undersea world of the manatee in Crystal River, home to the largest concentration of Florida manatees in the world. These lovable mammals are native to the bays and fresh-water estuaries around the towns of Crystal River and Homosassa, Florida. Although only 85 miles west of Orlando, it's a vacation experience that's a world away in natural beauty and Southern charm.
Given the manatees' gentle yet gregarious nature and large stature, we guarantee this is one bucket list experience — dry or wet — that is sure to be a hit with adults and children alike.
Getting to Know Manatees
The dry way to start, and the tamest and best for young children is to explore the Ellie Schiller Homosassa Springs Wildlife State Park (set the GPS to 4180 S. Suncoast Blvd., Homosassa, FL 34446.)
The park is home to several manatees which are either captive-born or rescued from the wild after disease or injury, then nursed back to health. See these huge creatures float around as you watch from behind large plate glass windows in the underwater observatory. Daily shows promote public awareness of the manatee and its fragile habitat.
The park also has a very worthwhile wildlife walking tour, where you'll see one enormous hippo, wolves, alligators, deer, foxes, a black bear, coyotes and multiple bird species — flamingoes, cranes, pelicans.
Wet / Up Close with Manatees
In winter, go for the hands-on, adventurous experience so you can easily watch as migrating manatees gather near warm water springs to maintain their body heat. Sightings through April and into the summer months are common but the manatees' slow movements and water made murky by swimmers makes them very hard to spot.
Only along the Crystal River can tour companies offer a chance to swim with manatees (for children ages 3 and up and able to swim.) Our top-rated excursion was provided by Fun2Dive.com and included boat transportation to Kings Bay, Blue Springs or Jurassic Springs with a knowledgable guide, along with some education and wet suit, snorkel and a mask.
Be prepared for a three-hour excursion, beginning with the "gearing up" at the office of the tour company, which starts with squeezing yourself into a wet suit. You can sign on for groups of various sizes but with kids, smaller is better, as you will rely on your guide to spot manatees, and on your snorkeling skills to float near one. Note that the experience may require a bit of swimming, so young children may get tired.
Manatee Adventure Do's + Don'ts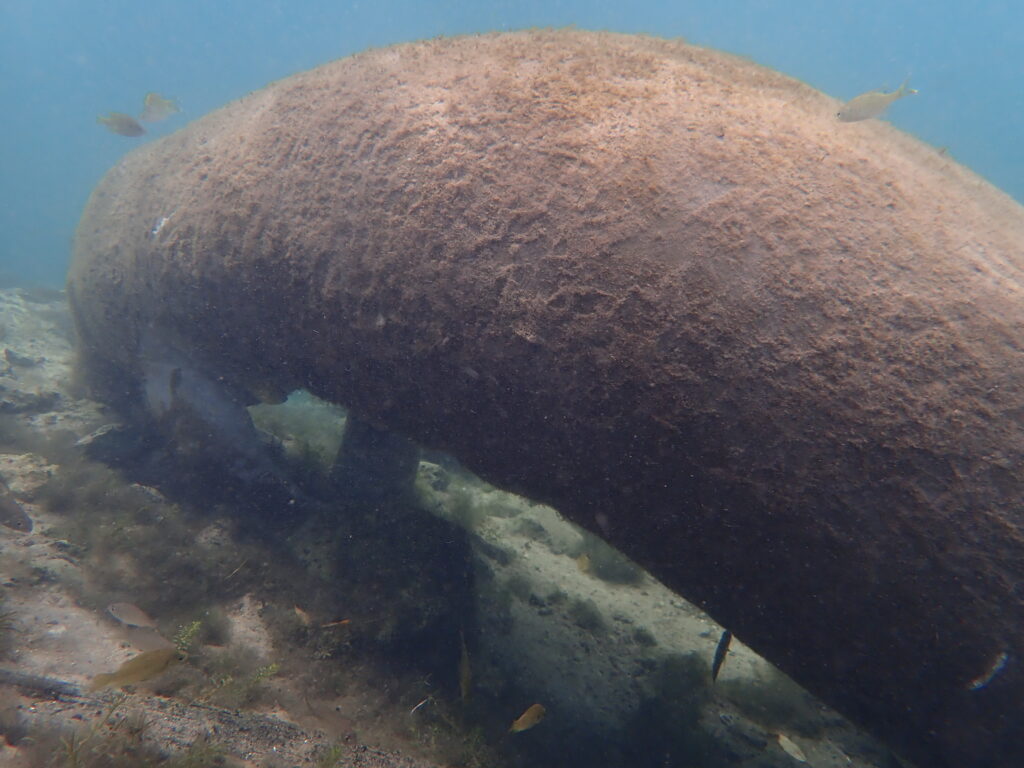 You will be reminded constantly of your Manatee Manners. Since the manatee is still threatened, government conservationists strictly regulate the tours.
Do not touch a manatee.
Do not swim too close or above a manatee.
Move calmly around manatees and do not try to wake them.
Participants are given a foam noodle to help stay afloat as you follow a guide in search of the wondrous creatures.
And, with luck, you will find them, floating underwater, generally asleep, occasionally raising their head to the surface to get air. You might come upon one swimming slowly to another spot and, if so, make sure to stay out of the way. On our tour, we observed three of them! Each one was quite a thrill, well worth the time and effort.
Numerous tour operators offer this intimate, unforgettable marine experience so on weekends there will likely be a lot of people in the water with you, and advance reservations are a must.
Sleeping & Dining near Manatees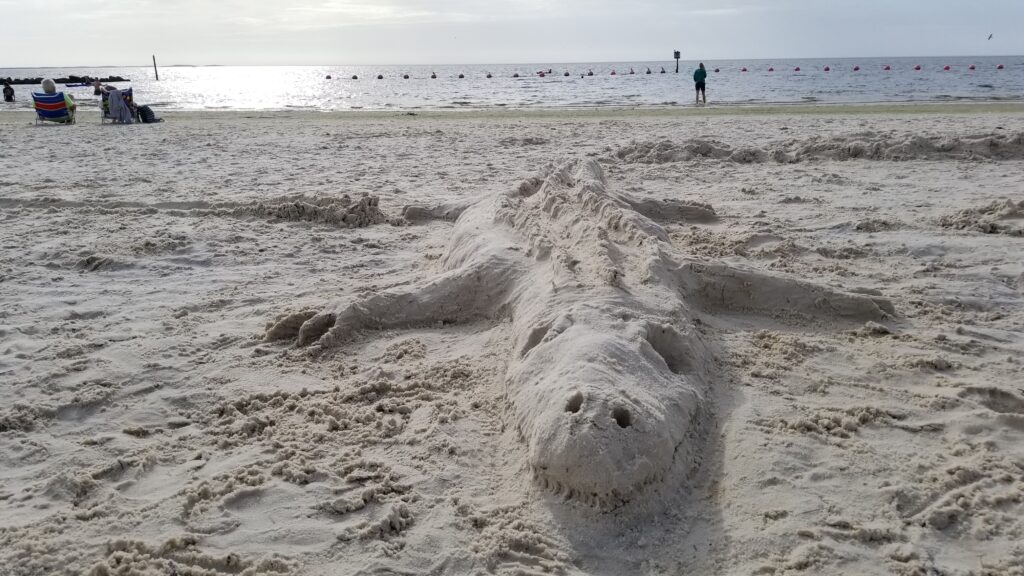 Live oak trees draped in Spanish moss flank the clear running Crystal River and there are many small, affordable motels and hotels in the towns of Crystal River, Flora City and Inverness. The Plantation on Crystal River is one of the better ones for families. The grand white portico over the lobby and long white, wood-sided two-story hotel wings give it a Southern feel. The bars and restaurants serve up very tasty Southern fare, from burgers to shrimp and grits, crispy fried chicken thighs, delicious local grouper, hush puppies (cornmeal fritters) and key lime pie.
Although the décor is old-fashioned, double rooms are clean, tidy and comfortably sleep four in two queens. The $17 per day resort fee covers use of WiFi, loaner bikes, the large pool area and hot tub. The Plantation has the only room-key-operated pool towel dispenser we've ever seen, with micro-chipped towels that will be billed to your room if they aren't returned. Kids will love it.
To keep you busy on property, there's a golf course, tram circling the extensive grounds, dive shop that arranges swim with manatee tours, boat rentals, fishing and sightseeing cruises on the Crystal River. The pretty beach and calm Gulf water at Fort Island State Park is just a half-hour away.
For a memorable meal, you can do no better than the Seafood Seller and Café. It's a real family restaurant and delivers scrumptious food for a very reasonable price. We loved the fried green tomatoes (best ever) and a killer seafood gumbo.
Yes, family vacationers. You can get there, do the manatee swim and leave in a day, but we found that the real Crystal River and its starring manatees had a laid back Southern charm that made our slow vacation truly different.
Manatee Fun Facts
Manatees are gentle, huge creatures that look more like clean-shaven walruses than their cousin — the elephant! Unfortunately, humans have had a detrimental impact on their life expectancy with pollution, climate changes and boat traffic all posing a threat.
Manatees are mammals and grow to be about 10-12 feet in length
Manatees can weigh anywhere from 1,500-1,800 lbs
Manatees can live up to 60 years in the wild
More than 6,000 manatees now reside in the state's fresh lakes and seawaters thanks to conservation efforts
Manatees are unique because they alternate freely between salt and freshwater
Manatees are warm-blooded and can only survive in water above 72° F
More Places to to see Manatees in Florida
To address the issue of the vanishing manatee, the non-profit Save the Manatee Club was established in 1981 by former Florida Governor Bob Graham and singer Jimmy Buffet. They support the conservation work going on at Homosassa Springs Wildlife State Park and at other facilities.
Here are some local resources in other parts of Florida, including power plants which discharge warm clean water into the sea, where you can meet and greet manatees. Most have free admission.
Dear Reader: This page may contain affiliate links which may earn a commission if you click through and make a purchase. Our independent journalism is not influenced by any advertiser or commercial initiative unless it is clearly marked as sponsored content. As travel products change, please be sure to reconfirm all details and stay up to date with current events to ensure a safe and successful trip.
---