Bathed in the glamorous glow cast by its annual film festival, the Sundance Mountain Resort is, at heart, an unpretentious mountain hideaway. This central Utah compound founded by actor-director Robert Redford in 1969 is defintely a country chic getaway favored by Hollywood elite. But it's also a restful, environmentally sensitive collection of split log cabins at the base of one of the Rockies' prettiest mountains.
"To us Sundance is and always will be a dream," Redford has said about a unique resort that tops many peoples' bucket lists. From the outset, his goal was to find and maintain a balance between art, nature and community in the Utah wilderness — and it still works.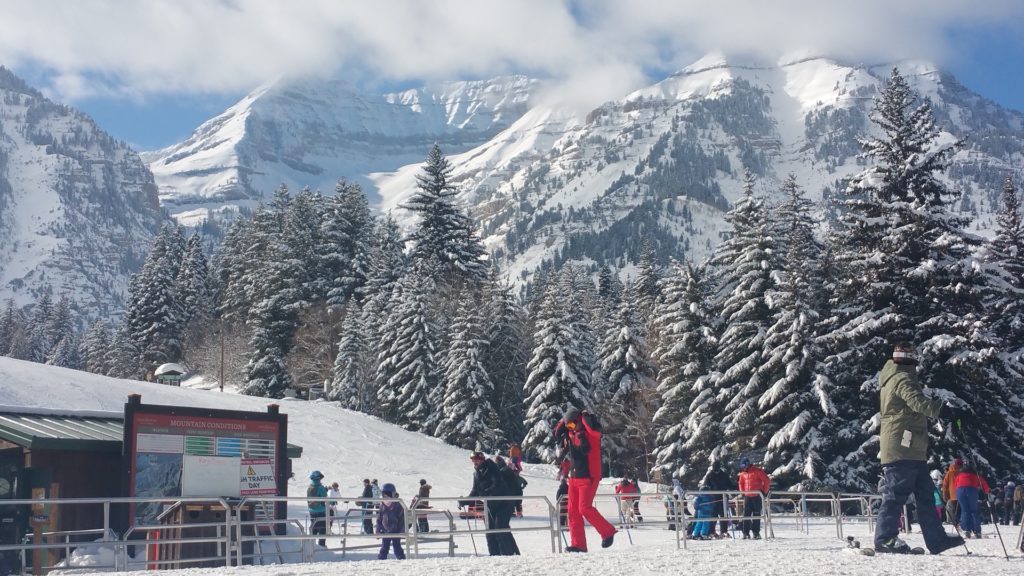 New owners Broadreach Capital Partners and Cedar Capital Partners plan to treat the 2,600-acre property with the same respect. "We are deeply honored to assume stewardship of this magical resort and its unique programming and are committed to maintaining the balance between responsible development and land preservation that the Redford family has passionately cultivated," Philip (Flip) Maritz, managing director of Broadreach Capital Partners, said in the December 2020 announcement of the purchase.
Sundance Mountain Skiing & Recreation
Unlike several of Utah's top destination ski resorts near the bustling town of Park City, Sundance is a relatively isolated vacation experience. The small town of Provo just outside its canyon entry has little buzz to offer the visitor. Go only if you're an active or artsy family looking for a retreat to nature and some quality together time.
In addition to snow sports, Sundance Mountain Resort is known for a range of outdoor activities — many year-round — including ziplining, mountain biking, hiking, horseback riding and fly-fishing.
And then there's the terrific style, which the Redford family will continue to manage. Most consumers know that the term "Sundance" is a lifestyle franchise for everything from movies to festivals, jewelry, an interior design shop and clothing catalogue. The resort is living proof of this successful branding formula, even while it maintains a low-key, eco-friendly vibe. Despite the contradictions, it all works.
All Ages are Introduced to Native Arts & Culture
Every detail at Sundance is carefully executed to foster an appreciation for arts, nature and environmental preservation.
Come to Sundance with kids and discover how the arts abound. Kids take beading, pottery, print-making and painting classes, by prior appointment. (In some cases, these are individual sessions to combat the spread of coronavirus.)
One of the highlights of the Art Studio programs for adults is glass blowing. Throughout winter, wine bottles are collected to be melted down. In summer, Mexican artisans return to make glass art, which is sold year round in the Art Shack's gallery. Guests are welcome at occasional lectures and events at the resort as well.
Native American wellness treatments and philosophy imbue the Sundance Spa menu. Facilities are in a free-standing cabin in the middle of the resort.
Lodging Style Reminiscent of Butch Cassidy & Hollywood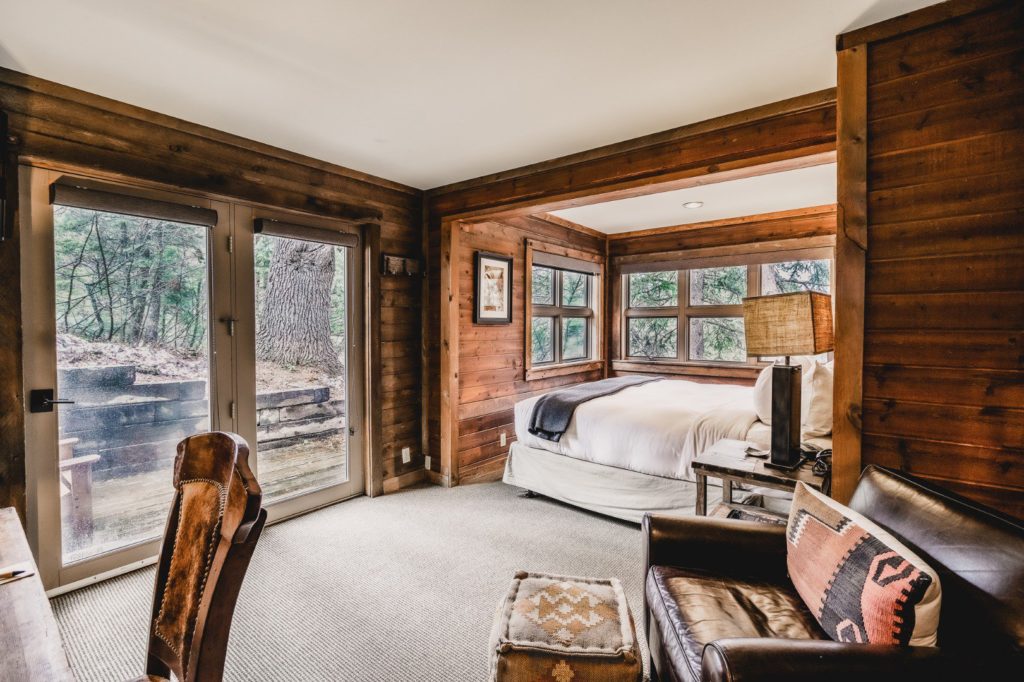 Lodging options at Sundance range from stylish standard rooms with king beds to designer "Western" suites and lofts. Wool Navajo blankets serve as shower curtains. Native American ceramics decorate the rough hewn stone fireplaces. Cozy and warm, the Sundance standard units are especially well suited to a romantic getaway. New parents also appreciate that baby can be stowed in the living area for maximum comfort.
At our March visit — a perfect week for spring skiing — standard rooms started at $258/N, with weekends costing a bit more. Some units have up to two bedrooms sleeping six, and a variety of kitchenettes or kitchens for families who want to cook.
Nearly a dozen multi-bedroom cabin homes — some with loft beds that kids can play in — accommodate larger families. Worth noting is that rates include two lift tickets per bedroom during the winter season.
Dining & Lounging at Sundance with Kids
Dining venues are open this season, but you'll have to book your place in advance and expect things to be a little different in the pandemic era.
The Treehouse is Sundance's gourmet dining room, a very comfortable, rustic lodge built around a tree. It is decorated with Native American Kachinka dolls, ceramics and bronze sculpture. The chef prides himself on a farm to table style of mountain cuisine. Sample entrees made with locally raised elk and bison; salads of local fruits and seeds; and a variety of fine cheeses. Treehouse serves ages 12+ and the food is super, the staff knowledgable, gracious and very welcoming.
Another dining venue, The Foundry Grill, is more casual, serving fresh foods cooked to order for breakfast, lunch, and dinner. The night action is at the casual Owl Bar. It's built around a restored 1890s bar from Thermopolis, Wyoming said to be popular with the original Butch Cassidy and his Hole-in-the-Wall gang). This place, a favorite for local brews and live music, is laid back even when boldface names are in town.
Learning Snowsports at Sundance
One of the best aspects of the Sundance Mountain resort for families is its compact size. Since there's only one base, no one gets lost at Sundance. (Expert skiers continue up to the peak and drop down over the other side, effectively spearating the skill levels and making snowsports safer for everyone.)
The base area is comprised of a food truck (weekends only), the lift ticket booth, ski rentals and ski school. Sundance has private lessons only for ages 3 to 5-years and children under 5 do not need to purchase a lift ticket.
The Outlaw programs introduce 6- and 7-year-olds to skiing or snowboarding in morning, afternoon or full day group classes. Snowsports enthusiasts ages 8-12 can enroll in group ski or snowboard classes. Sundance uses home base learning techniques to help beginners of any age see, feel and understand the mountain.
Skiing, Riding, Nordic & Zip Lining at Sundance
Families who already ski will appreciate that much of Sundance's 450 skiable acres is on the back side of the 12,000-foot Mount Timpanogas. Resort guests who board the base chair lift and ride it high above the beginner terrain are surprised at what comes after the mid-mountain point. The whole world opens up to reveal little developed mountain peaks, making the scenery at Sundace some of the most striking in Utah. The 44 trails are in largely freestyle territory with plenty more backcountry.
The snowmaking and grooming team do a terrific job on the in-bound peaks. While 45% of Sundance runs are rated intermediate, and 20% are expert, the grooming is so good that even intermediate skiers have a chance to try some black diamond trails in the beautiful Beaver Bowl. Snowboarders have an expanded terrain park that is also lit during night sessions.
Each Monday, Wednesday, Friday and Saturday evening from 4:30pm to 9pm there's night skiing. For other winter outdoor recreation, such as Nordic skiing or ziplining, guests will have to mask up and make advance reservations to use the resort's facilities.
What Time of Year is Best for a Sundance Family Retreat
The famous Sundance Film Festival in Park City (about an hour away), was virtual in 2021 but typically runs for 10 days beginning in mid-January. The festival features the independent films that have made its cable TV channel so successful, as well as the work of Native filmmakers, foreign films, documentaries and new work by students and proteges of the Sundance Institute located in Park City, Los Angeles and New York.
During this period, many visiting filmmakers (and Mr. Redford, who owns a house in the hills) will likely continue to make Sundance home. Some films will continue to be shown in the resort's own screening room, but this is clearly not the place to be if you plan to see movies day and night and are looking for the real festival action.
Instead, families should consider Sundance as a year-round getaway in nature. Spring through fall, it's a base for hiking, mountain biking and horseback riding. Fly fishing is said to be excellent and the resort is equipped to train and outfit any guest. The summer season — the busiest with the most expensive room rates — is packed with cultural events including an authors' series and musical performances at the nearby amphitheatre. There's also a kids' summer camp on site.
In terms of planning a hiking or biking getaway, the months of October-November and April-June are the most affordable and the weather is usually very good.
Trip Planning Details at the Sundance Mountain Resort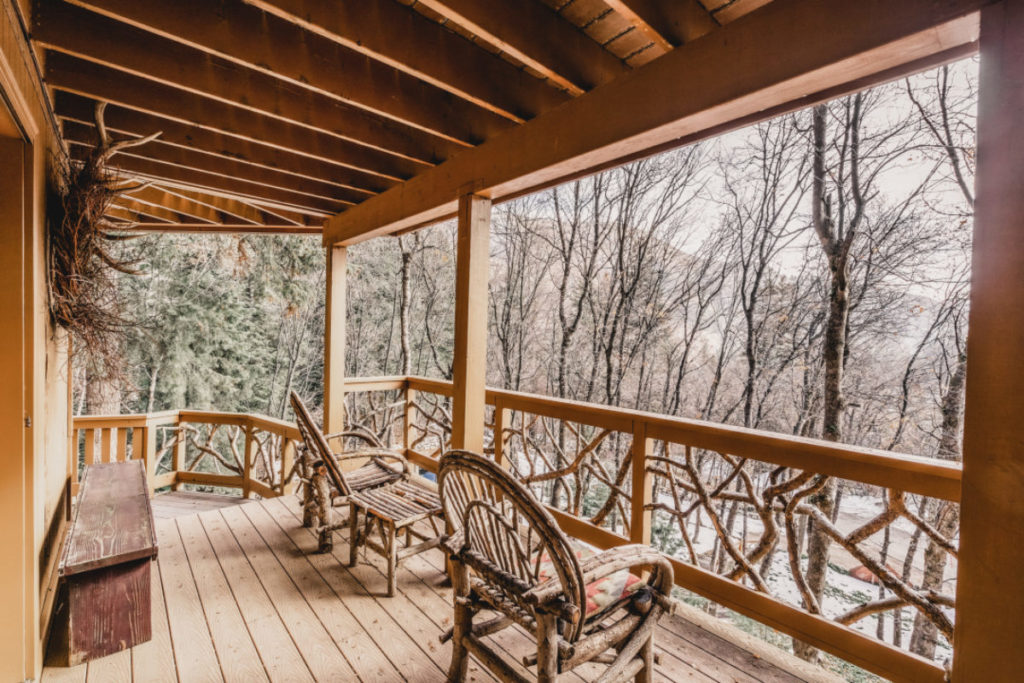 It's been a good run for the Sundance Mountain Resort. In 2019, it was ranked the #1 ski resort in North America by the Condé Nast Reader's Choice Awards. In 2020, Sundance was named to the Travel + Leisure Top 500 Resorts in the World list. We look forward to the next phase.
The Sundance Mountain Resort (877/935-6099) is located at 8841 North Alpine Loop Road, Sundance, UT 84604. Contact the resort directly or your travel agent for a schedule of upcoming events and activities, as well as seasonal hotel packages.
Dear Reader: This page may contain affiliate links which may earn a commission if you click through and make a purchase. Our independent journalism is not influenced by any advertiser or commercial initiative unless it is clearly marked as sponsored content. As travel products change, please be sure to reconfirm all details and stay up to date with current events to ensure a safe and successful trip.
---