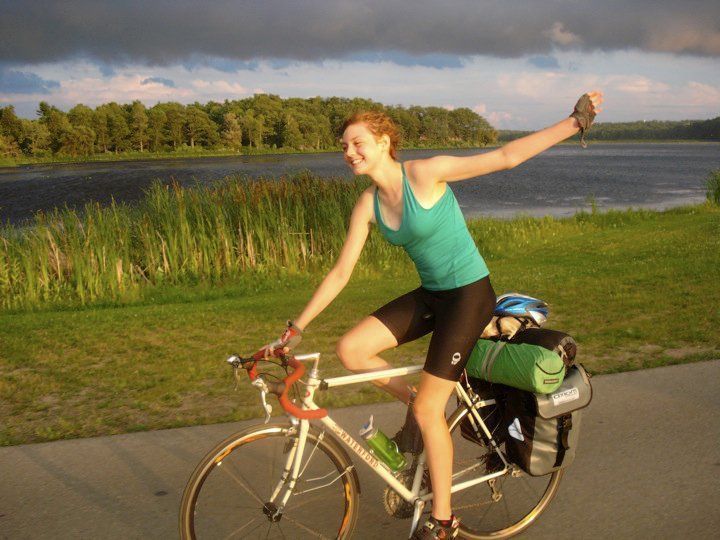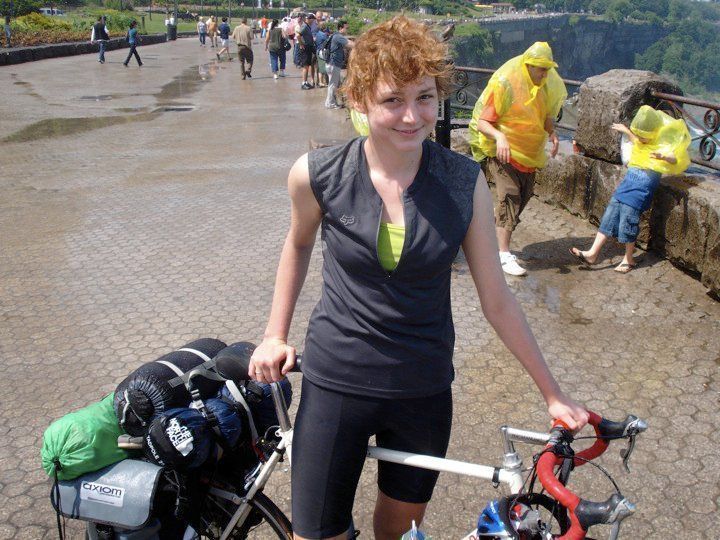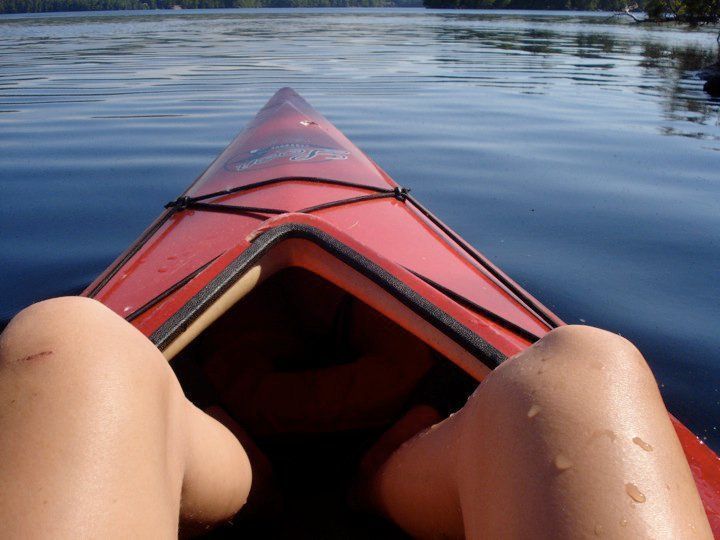 On a recent voyage of the Disney Fantasy, sister ship to the Disney Dream launched in 2011, I had the pleasure of traveling and sharing the Disney experience with my mom. Since the ship is much larger than the original Disney ships, Wonder and Magic, there was a lot to discover.
During our three-night cruise to nowhere, we would hear over and again from Disney officials what President of Disney Parks & Resorts Tom Staggs said so well: "Sure, we create some great icons and some great assets, but at the end of the day we are in the experience business in the service of our guests."
This emphasis on the shipboard experience is key to the success of Disney Fantasy, which will sail seven-night Caribbean itineraries against tough competition. Keeping everyone "on board" with Disney magic drove many of this vessel's design and programming decisions, and it is a resounding success, especially for multi-generational families.
Disney Cruise Line fans will immediately notice more adult zones, a greater variety of evening entertainment, adjoining family cabins (see the videos), and an even more extensive children's play and learning center that beats anything else on the high seas.
Luxurious Children's Play Areas & Clubs on Disney Fantasy
Grandparents take note: Disney Fantasy has devoted Deck 5 — and real estate is a ship's most precious commodity — to its youngest sailors. They'll be fully occupied while you're in guilt-free adult mode.
It's a Small World Nursery welcomes babies from 3 months to 3 years into a setting reminiscent of the classic themepark ride. In addition to high chairs and cribs for napping, babies have soft toys, wheels, steering columns, interactive blocks and character figures to play with. Caregivers feed babies and change diapers so that adults can enjoy a quiet meal or a drink. These highly trained children's staff also come by the restaurants during the second seating (Fantasy goers may dine at 5:45pm or 8:15 pm) to invite restless kids to the clubs.
The enormous Oceaneers Club hooks ages 3 to 10-years with Disney characters, story-telling, arts n' crafts groups, climbing on Monsters Inc. friends and roaming through an oversized toy world from "Toy Story." Next door is Oceaneers Lab, where the same kids in age-appropriate groups use 16 touch-sensitive, lightpads on the 15-foot-square Magic PlayFloor to join video games or trigger light displays. Our favorite parks attraction, Turtle Talk with Crush, has stowed away to engage young cruisers in chat with Crush and Stitch (from "Lilo & Stitch") using voice-activated animation. The Animators' Studio is set up to encourage kids to try drawing and animation, with two workshop spaces devoted to kids' own projects.
Tweens and teens have their own spaces to control, The Edge and Vibe respectively. Both are well lit in that dim way teens like, with an 18-foot by 5-foot tall video wall and video game consoles. Also on Deck 13 are the waterplay features tucked into the foreward smokestack funnel and Teen Spa Chill, that caters to ages 13-17 with massages and more. These facilities make it easy for moms with teens to connect.
The differences between the Disney Fantasy the Disney Dream (Disney Dream review here) are not really the story to tell here; they have already been well reviewed.
To my mind, the emphasis on adult fun — what a mother and daughter could do together (we all know that the Disney experience is great for young kids) — is what sets this ship apart from her three sisters.

Disney Engages an Audience in Creating Fun
Making a cruise fun for adults requires a lot of the same tender care as children. Every element of the Disney Fantasy experience invites guests to play. The artwork lining the walls ranges from animation cells of classic Disney characters that encourage a shared nostalgia, to computer-animated art that comes to life when you pause in front of it; butterflies alight from Bambi's forest and the Seven Dwarfs begin to play with Snow White.
Imagineers talk about their work in terms of "role play" and they have been very successful in luring adults — 50-somthings, 80-somethings as well as everyone else we see — to play.
A sophisticated electronic scavenger hunt, the three Midship Detective Agency games include a Muppets caper that requires an older child or adult to solve; grandparents will need a child's help to do so.
The blond beach at Castaway Caye, Disney's private island, reminded my mother of her days in Havana with its bright canvas beach umbrellas and Caribbean-style drinks and dining.
The new evening entertainment shows — lavish musical productions of the Arabian Nights tale, "Aladdin," and the Disney medley "Wishes," reinterpret and restage the greatest hits from classic Disney films. In so doing, passengers (who are overwhelmingly Disney fans already) have a chance to sing along, relive the movies with their kids, or just be reminded to order them from Netflix. This mother-daughter duo felt bludgeoned by the constant sales pitch, but With each wailing lyric we, too, marveled at how many great songs had come out of the Disney Tunes shop over the years. And any theatre-goer will be impressed by the high calibre singing, dancing, staging and costuming put on in the comfort of a Broadway class theatre at sea. The shows are truly entertaining.
Cruise Guests Explore their Inner Artist Aboard the Fantasy
The musical "Believe" explores the loss a dad feels watching his daughgter grow up quickly, and asks the audience to rekindle the magic of believing in love together. "Wishes" follows three anxious highschool seniors who think becoming adults means leaving childhood dreams behind. Both shows challenge an older audience to explore their feelings while entertaining children in that magical way.
Guests are encouraged to explore their inner Disney artist, too, The Animator's Palate, one of the ship's three delightfully themed dining rooms, provides placemats and markers so diners can create their own cartoon characters. The wait staff whisks away the drawings while serving appetizers and, before dessert arrives, the nearest video screen is showing an animated filmstrip using guests' work. Whether it's a child's stick figure or a two-dimensional masterpiece, each diner gets the thrill of seeing their own drawing come to life. Amazing proprietary software, a variety of computer-generated cartoon styles, and a monotone background allow each placemat character to come alive dancing the hula or ice skating across the screen with others.
Feeling proud of your own artwork knows no age limit. Similarly, the flow of Disneyesque family-together activities such as on-deck Pirate Shows, nightly dance lessons, and looking for hidden Mickeys (a challenge that my mother really got into) means that adults traveling together will have many unexpected activities to participate in.

All Hands on Deck for Disney Fun
Guest participation encompasses all the senses. Boys and girls can be transformed into Princesses and Pirates with the drop of your onboard credit card then feel like they, too, are "real" Disney cast members in the frequent shows.
The enlarged water play area, Aqualab, lets guests use waterguns to propel rafts along the Aquaduck water coaster on its journey through a clear tube hanging over the ship's deck.
For adult mother-daughters, there is an expanded Senses Spa with a myriad of facial and massage therapies, as well as a posh water treatment area to revel in with the purchase of a day pass. The spa's teen menu allows parents and teens to bond over personal wellness with reasonably priced pampering.

Sophisticated Adult Nightlife is not a Fantasy
Evenings between our early show time and later dinner seating, my mother and I enjoyed strolling through Europa, a new adult entertainment zone on Deck 4. Worldly delights radiate out from La Piazza, an Italian espresso bar complete with its own Vespa, like a Wheel of Fortune. Guests can choose between a noisy Irish pub O'Gills; Ooh La La, a French champagne bar that we loved; Skyline, where the quiet 65″ LCD video walls change views from the skyline of St. Petersburg to Paris or Athens or more; and The Tube, a Beatles-era UK disco which really rocks after 10pm. The chidrens program has been stretched to 1 am so parents can stop by, check out the standup comics, take dance lessons, or enjoy some stylish and sophisticated upper deck fun.
The adult venues are also the scene for activities held on days at sea, such as wine tastings at Ooh La La or an Italian cooking demonstration at La Piazza. Had we planned ahead, our mother-daughter duo might have booked a special dinner at the Italian gourmet Palo or the Michelin-aspiring Remy, both of which levy a surcharge for their exceptional cuisine and service.
Palo, less costly, is a favorite for its pastas and extensive wine list. Remy is vying for a Michelin star and takes the service and presentation of its French cuisine — under the watchful beady eye of a crystal Remy (from "Ratatouille") upon the chandelier — very seriously.
Emphasizing Health and Wellness
Both adults and children benefit from a greater emphasis on physical activity aboard the ship, especially over a week-long vacation. In addition to recreation programs that engage couch potatoes, Disney is doing its part to fight the national obesity epidemic.
After years of being a top chef, Christine Weissman has brought innovation and healthy dining to Disney Cruise Line. Mother of two girls, now 11 and 17, she remembers the days when her daughter would complain she was "allergic" to broccoli. No longer says Chef Weissman, because children's palates have become more sophisticated. She recommends a cruise vacation as the ideal time for parents to introduce kids to new foods and for adults to sample new ways of eating.
Cruisers will be happy to find two vegetarian entrees on every menu (one is always vegan); a variety of gluten-free items to cater to guests with food allergies; and a selection of lighter fare such as sugar-free desserts. On the Disney ships, as in the themeparks, guests should talk to their server or chef directly so that their needs can be met.
To keep kids on the road to healthier eating, a new kids menu includes entrees like turkey filet and tenderloin with shrimp. Each restaurant has themed menus with fun entrees like the Popcorn Soup (three types of corn) served at Animator's Palate, all to encourage young sailors to think beyond mac n' cheese.

Continuing the Disney Tradition of Learning while Having Fun
We were only onboard for a three-day cruise and found many things left untried; adults have a choice of week-long programming such as wine and tequila tastings, interactive game shows, guest speakers and seminars that delve into the workings of a Disney cruise.
Due to enhanced security (one the many areas where Disney excels), there are no longer Bridge or Engine Room Tours, but the company has put documentary films about each on its in-room TV channel. Adult workshops are especially rich on days at sea, Free seminars in collaboration with several Disney departments include talks with imagineers and sessions about the building of the ship.
Perhaps in the future, behind the scenes tours of the state-of-the-art, 1,340-seat Walt Disney Theatre. The high tech Buena Vista movie theatre shows several feature films per day, with Dolby and 3D equipment.
The Fantasy's longer itineraries seem to have had another unexpcted effect, and that is thrusting the Disney "cast members" — what they call their performers, crew and staff — into the spotlght. With a ship that sleeps 4,000 served by a cast of 1,200 from 76 countries, staff interaction is inevitable.
The friendly and professional Disney Cruise Line staff, always an asset, was almost chatty in their efforts to welcome and engage guests. And making new friends is one of the best experiences a multi-generational family group can have together.
---
This story was accurate when it was published. Please be sure to confirm all rates and details directly with the companies in question, and stay up to date with current events to ensure a safe and successful trip.