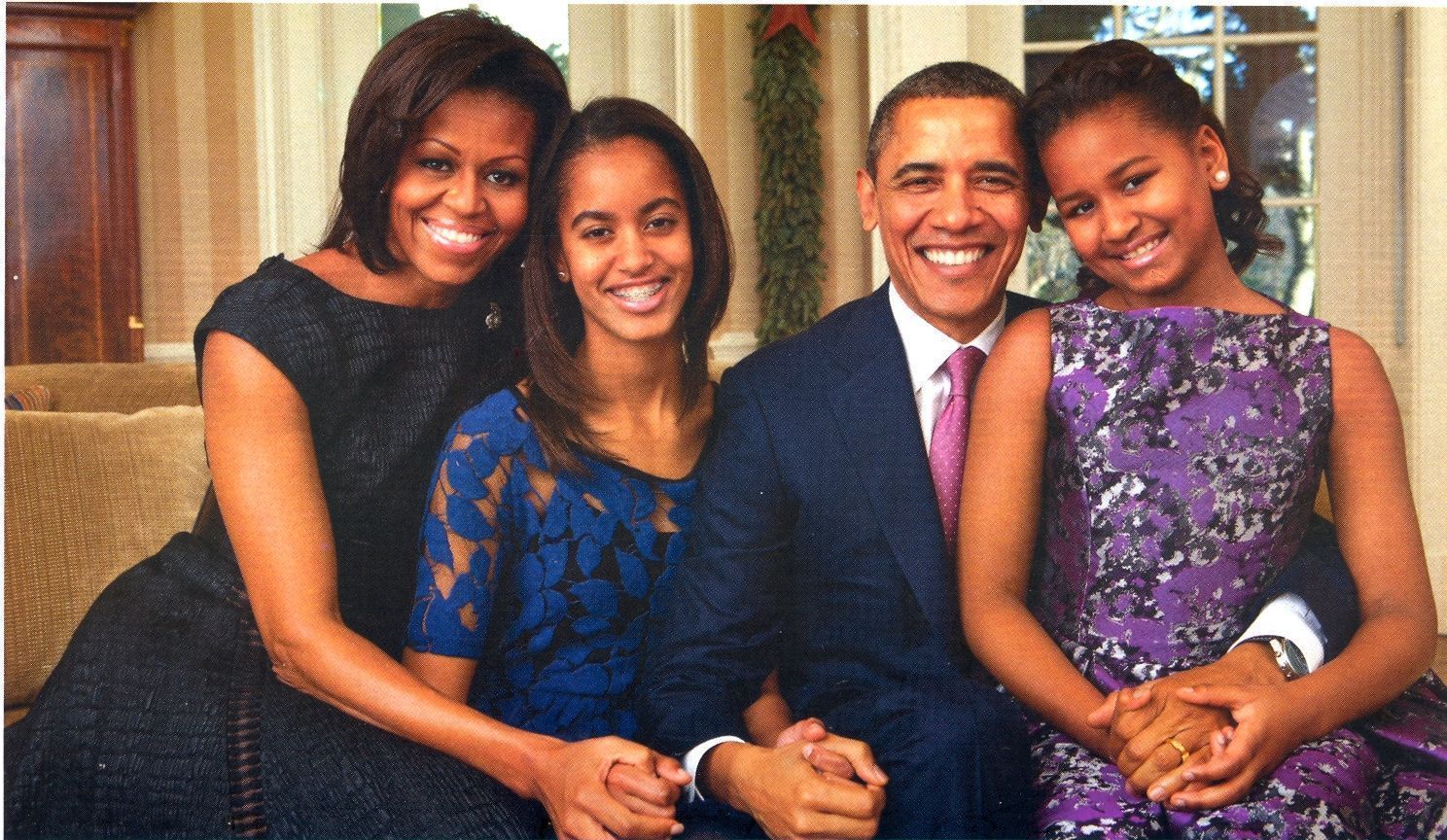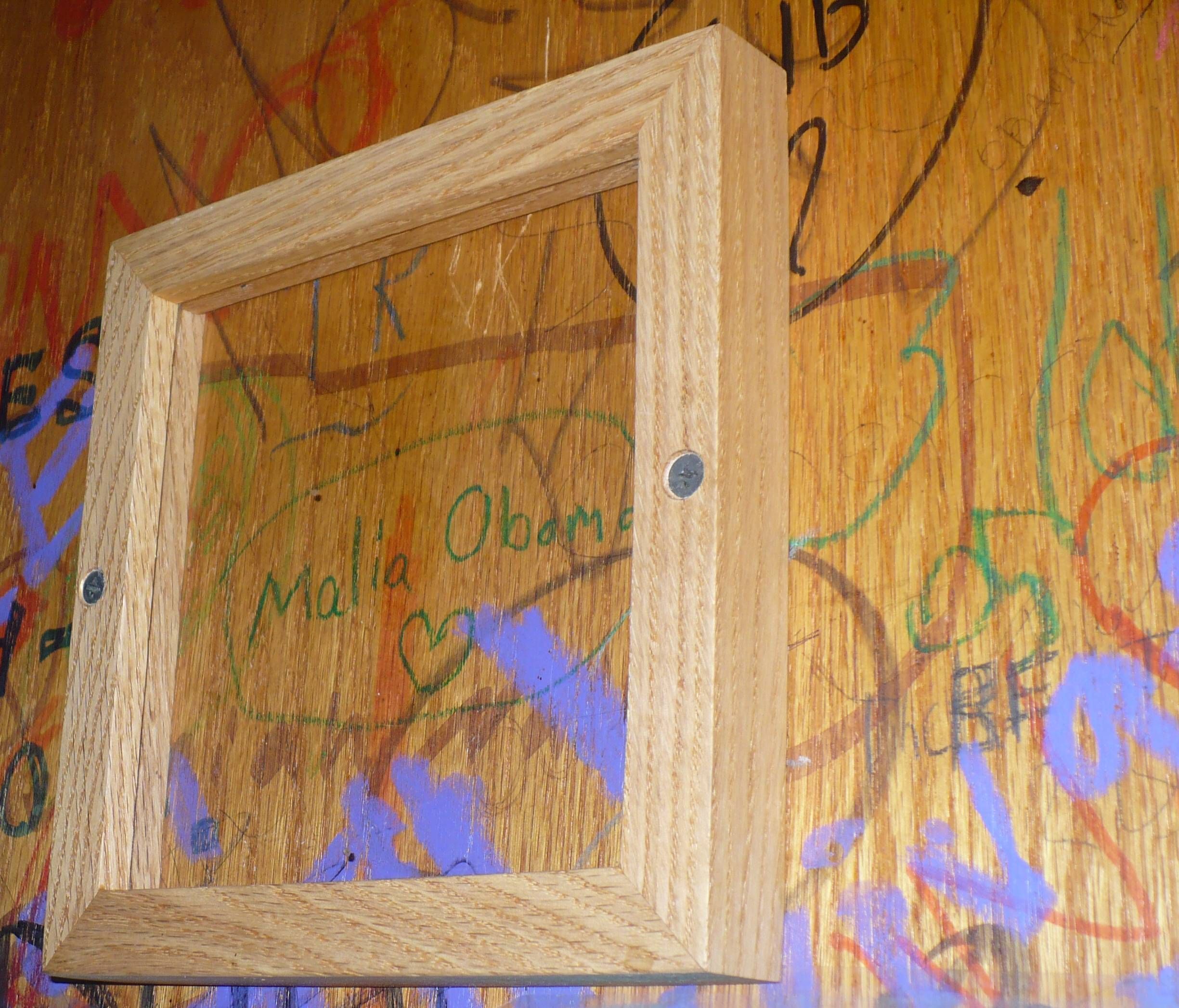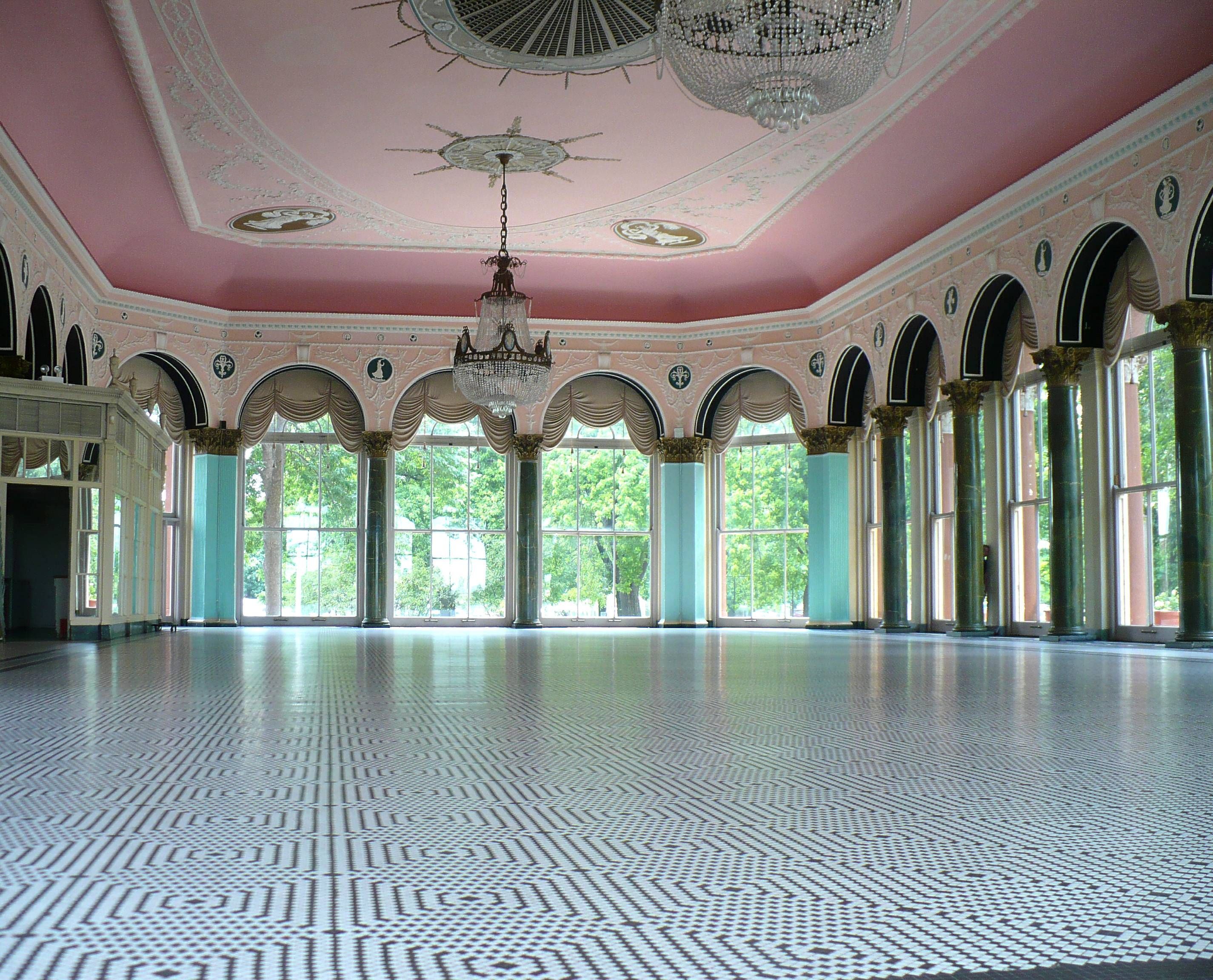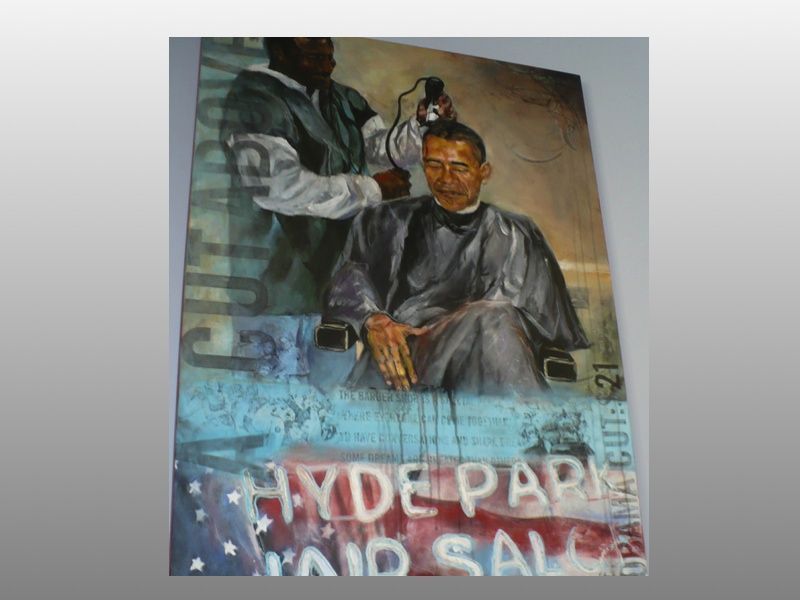 We walk through the Obama family's most cherished neighborhoods in Chicago, with Chicago Greeter Tours…
There it is, a corner house on Hyde Park Boulevard, half hidden by trees and across a side street from a Byzantine-style synagogue: the home of the President of the United States. Chicago greeter and our tour guide Marshall Jacobson calls us over to a sidewalk across the boulevard for the best photo opportunity of the presidential digs. A Chicago city police officer guarding the house indicates a place to stand for an even better photo. As we snap away, a guided bicycle tour shows up with the same purpose in mind.
According to Jacobson, the particular police officer on duty can make or break your photo of the Obama house. The previous week, one officer basically told Jacobson and his guests to get lost. As it is, the house is shrouded by trees, so the best images one can get highlights the solarium in the left foreground. Jacobson tells us that Obama reportedly paid between $1.6 and $1.7 million for the home in 2005, after reaping the benefits of his work as an attorney and author of two books.
Between Kenwood and Hyde Park: Obama's House
Jacobson is a Chicago Greeter, a volunteer resident who leads the curious on both foot and via public transportation through more than 25 neighborhoods. Jacobson says that the Gold Coast and Wicker Park – Bucktown are two other favorite destinations, but we choose to explore the area the president calls home.
And while Jim Croce may have sang that Chicago's South Side "is the baddest part of town" in his 1973 hit, "Bad, Bad Leroy Brown," we discover that not all of the South Side falls into that category. Obama's house is officially in the Kenwood neighborhood, but the spot where we are standing across the street from the home marks the beginning of the adjacent Hyde Park neighborhood. Both neighborhoods are very integrated and safe.
Actually, the tour begins not on the South Side but downtown, in the Chicago Cultural Visitor Center and within walking distance of the First National Bank of Chicago building, where Obama worked for the law firm Miner, Barnhill and Galland. It's a bottom heavy structure, shaped like the state of New Hampshire, 59,000 square feet at ground level and 29,500 square feet at the top. Jacobson points out other downtown landmarks, such as the modern Alexander Calder sculpture, "The Flamingo," before passing judgment on Chicago's famous elevated railway.
Smiles Jacobson, "The El still drives me crazy. I've never gotten used to it (the noise)." We bypass the El as Jacobson escorts us onto a city bus heading south to Hyde Park.
Obama's Neighborhood Barbershop and Diner
The view of the president's home away from the White House may be the cherry on this Chicago greeter walking tour, but a few blocks away is the place where Obama gets his hair cut. Hyde Park Hair Salon promotes itself today as "the official barbershop of President Obama" and Obama's favorite chair is and preserved in Plexiglas. Framed autographed magazines deck the walls.
So does a painting of Obama's personal barber Zariff (that's it — just one name, like Madonna or Prince) trimming the president's hair. An Obama cut is promoted for $21. Says Zariff, "It's a low medium cut, tapered on the sides and back. That's barber talk."
Zariff has been cutting Obama's hair for about 16 years. He says, 'We never discussed political issues. But what we talk about remains private. If we [barbers] told, we wouldn't have any customers."
As we walk past apartments and small businesses, Jacobson tells us that this area was at one time one of Chicago's most elite neighborhoods. One of the city's most prestigious — and restricted — country clubs is in these environs. More on that later.
We enter Valois, an inexpensive and comfy cafeteria at 1518 East 53rd Street. It has been here since the 1920s today is proud to promote its Obama connection. A homemade sign identifies three of "President Obama's favorites," such as steak and eggs, hash browns and toast for $8.95. "`Yes we can' help the economy," the sign adds. Owner Sam Argiris says sales of those items are up 70 percent since he posted the sign.
Obama's Teaching Years at The University of Chicago
We exit the cafeteria and head down Harper Street towards the University of Chicago, but not without a stop at the apartment at 5429 Harper where Obama lived as a single man and teacher of law at the prestigious university. Notes Jacobson, "Chicago is very famous for courtyard apartments like this. Obama lived in an apartment (in this building) facing the rear."
While serving as professor for 12 years, Obama was known to frequent the Medici Restaurant, a restaurant with a long political history. The famed Chicago Seven of anti-Vietnam War fame gathered here, and the bistro was a hotbed of antiwar activity in the 1960s.
Pre-Presidential Family Dinners and Public Appearances
Obama hasn't been back since he was elected president, but he did eat here with his family while running for president, always accompanied by six or eight security people. Like other well known Chicago restaurants such as Gino's East pizzeria, the Medici allows patrons to autograph its walls.
One such patron a few years ago was a young girl named Malia Obama, who wrote her name in green crayon, added a heart, and engirded her writing with an oval. Her scribbling is now protected under glass and surrounded by a wooden frame.
The Medici sells $20 tee-shirts reading "Obama Eats Here," although "Obama Ate Here" would be more apropos. Still, the Medici has become famous in its own right. Assistant manager Kelly Hayward, once an anonymous Chicago restaurant employee, has been interviewed by news bureaus from all over the world, including Al-Jazeera and the German national television network.
Like Hayward, bookstore employee Tom Flynn has had his brushes with fame. Flynn, the events coordinator at Seminary Co-Op Bookstore (and how many bookstores have full-time events coordinators?), also serving the campus, hosted Obama's book signing of "The Audacity of Hope" in 2006. The emporium has an underground entrance but seems to go on as long James Michener's Hawaii. Lines stretched around the block as the store opened early to accommodate the then senator and his fans that day in 2006. Media were allowed 10 minutes to ask Obama about his book and his future political plans; the rest of the time was allotted to Obama and his fans.
Where the Obamas Said "I Do"
Jacobson led us on one more city bus ride, this time about 15 minutes south to the site of the former South Shore Country Club on the shores of Lake Michigan. Built in 1904 and rebuilt in 1916 after a fire, the facility is decorated in a Spanish colonial style, based on a Mexico City country club. For seven decades the South Shore Country Club entertained the wealthiest residents of Chicago's South Side with two exceptions: Jews and African-Americans. Michelle Obama grew up about four blocks from the country club but would never have been let inside the front door. That discrimination lasted well into the 1970s when the neighborhood began changing and the country club was sold to the city's park district.
Today it is the South Shore Cultural Center and is owned by the City Park District. Chicagoans gather here to play golf and host parties in a reception hall that even the Trumps would covet. The Obama connection? Barack and Michelle had their wedding reception here, dancing under the white and pink plastered roof. The double hung windows date to the reception hall's earliest days before central air conditioning existed. They were flung open on muggy summer nights to take advantage of the breezes blowing off Lake Michigan.
Footnote: The Paul Robeson Theater, also part of the building, was the setting of the climactic concert scene of the movie "The Blues Brothers."
So much for restriction.
According to Jacobson, who has given tours to visitors from throughout the globe, "Foreigners have an enormous excitement about Obama and are like little kids. They get excited about everything you show them. Americans are more laid back."
What to Know When You Go
Chicago Greeter tours are free and run by volunteers. Reservations are required and should be made seven to ten business days in advance. Due to extensive walking, the Hyde Park – Obama tour averages three to four hours. Most of the other tours average about two hours.
Those unable to make reservations can take an Insta-Greeter tour on a first come, first serve basis. They last about an hour and leave from the Chicago Cultural Visitor Center at 201 East Randolph Street, downtown. Insta-Greeter tours take place Friday through Sunday from 10-4, with the last visit of the day departing at 3 p.m.
To arrange your star, contact Chicago Greeter (312/744-8000), open weekdays, 9am-5pm. The Chicago Office of Tourism (877/CHICAGO or 877/ 244-2246) is also helpful.
Our guide, Marshall Jacobson, also gives his own private tours through Tours-R-Us Chicago. He charges $40 per hour with a minimum of three hours per tour for any number of people. They tend to be more extensive than the greeter tours and are tailored more to a client's specific requests. (773/ 575-3176).
Where to Stay in Chicago
These are some of the hotels I recommend for your Chicago visit.
The Wit
201 North State Street (at the corner of Lake and State)
Chicago, IL 60601
(312/467-0200)
One of Chicago's newest boutique hotels by Doubletree. Doubles: $129-$259
Hilton Chicago:
720 South Michigan Avenue
Chicago, IL 60605
(312/922-4400)
A long time Chicago lodging institution. Doubles: $99-$459
Gold Coast Guest House
113 West Elm Street
Chicago, IL 60610
(312/337-0361)
An 1873 brick Victorian townhouse featuring a contemporary 20 foot window wall facing a two-level garden. 4 rooms: $129-$199, includes continental breakfast, all private baths.
Wicker Park Inn
1329 North Wicker Park Avenue
Chicago, IL 60622
(773/486-2743)
An 1890 brick row house with guest rooms decorated to reflect various locales. 5 rooms and 3 apartments: $129-$179, includes continental breakfast, all private baths.
Dear Reader: This page may contain affiliate links which may earn a commission if you click through and make a purchase. Our independent journalism is not influenced by any advertiser or commercial initiative unless it is clearly marked as sponsored content. As travel products change, please be sure to reconfirm all details and stay up to date with current events to ensure a safe and successful trip.
---