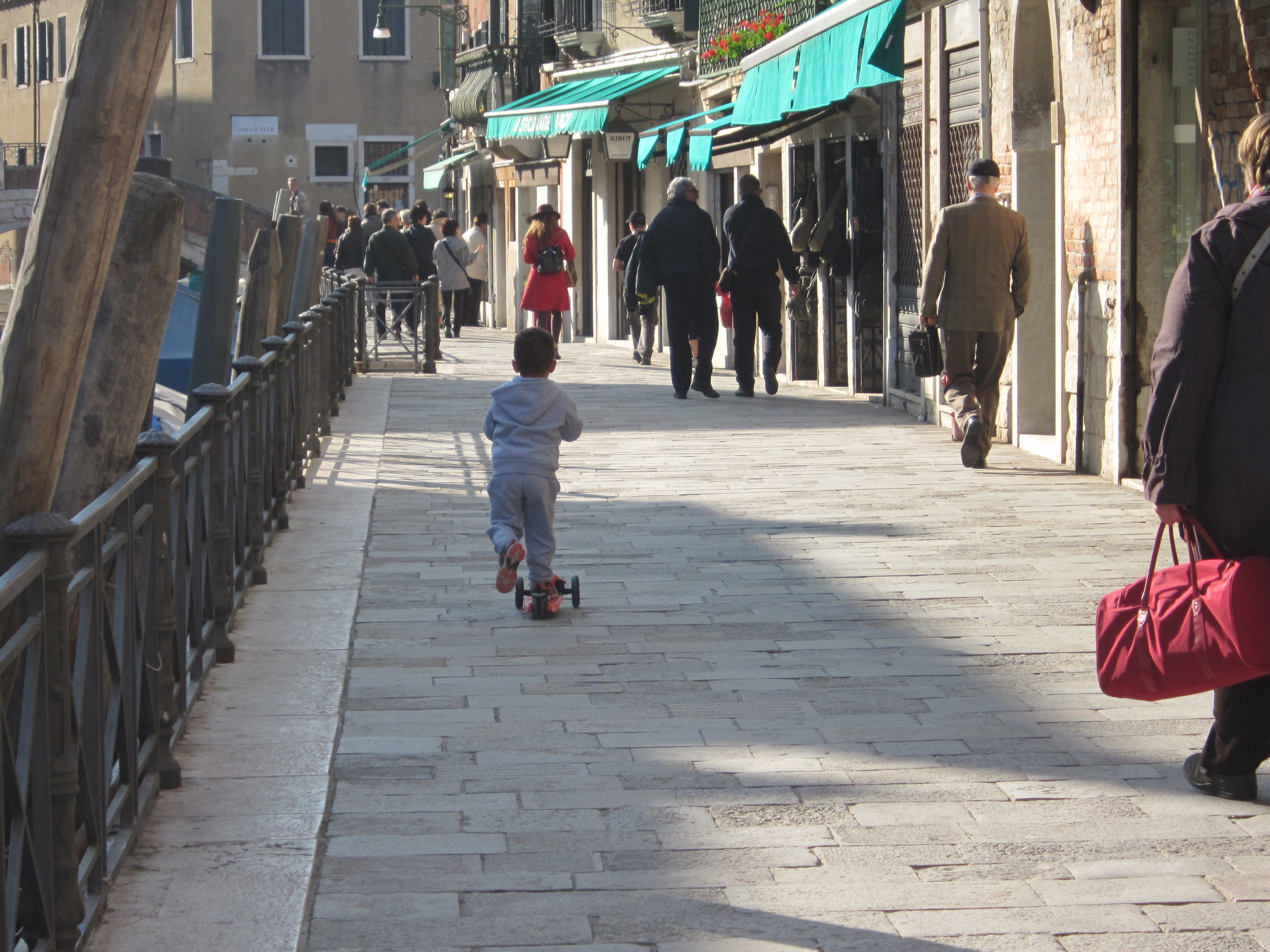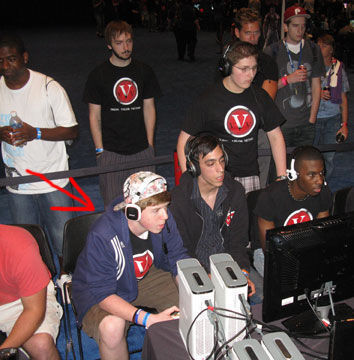 "This is cool," said our son quietly, as he glanced around, dropping the magazines he'd borrowed from the library of the MV Aegean Odyssey. We were sailing along the coast of Montenegro, eyeing the medieval fortress of Kotor from a chaise lounge by the pool.
It was Day 6 of our two-week family cruise vacation with a company that expertly plans such things: the two-year-old cruise line Voyages to Antiquity. Headquartered in London with Athens and Ft. Lauderdale offices, Voyages to Antiquity sails one 390-passenger ship, the MV Aegean Odyssey, with history and culture-minded guests — mostly grandparents — on board.
Culture Cruises Offer Same Value as Vacation Cruises
We all know that cruises are great for family vacations because they minimize the packing, unpacking and general stress of traveling. They can also be wallet-friendly like an all-inclusive resort, with all meals and many onboard activities included in the rates.
Voyages to Antiquity exceeded our expectations with spacious cabins, bathrooms you can turn around in; closets designed to hold two weeks' worth of casual shipwear; and a friendly crew always at hand to serve, bring, help out or otherwise accommodate passengers of any age. There is plentiful food: non-stop snacks on the Lido deck, a substantial afternoon High Tea, cocktail hours, and elegant dinners accompanied by complimentary wine, beer and soft drinks.
Best yet for value, the shore excursions and lectures are included in the cruise price, as are staff gratuities and bottled water. On some Voyages to Antiquity itineraries, the pre- and post-cruise add-ons include free hotel, and airfare specials are available on some sailing dates.
There are single and double-bedded cabins (two beds together make a king), priced by size, view and deck. Extended families will appreciate that there are dedicated single cabins at only a 25% supplement to the double cabin passenger rate — a real plus when traveling with adult kids or grandparents who need their own single room.
Do History, Culture & Family Vacations Mix?
Of course, any vacation that prides itself on being a "voyage to antiquity" isn't going to appeal to every traveler. For a family with teens age 16 and older, or adult children, however, this engaging cruise experience is as much about education as context. Excellent on-board lecturers, expert local guides, cuisine, movies and fascinating shore excursions are among the many opportunities to experience a destination and its place in history.
You might call Voyages to Antiquity a retro cruise vacation — there's a Bridge Club but no casino or disco; the satellite WiFi doesn't always work; the cozy library is stocked with maps, historical epics, poetry and novels; and the cabin TV's are programmed with movies and documentaries themed to each destination. So while not exactly an unplugged getaway, this cruise put technology to more enriching uses than our family usually does at home.
Voyages to Antiquity Breathes Life into Shore Excursions
Our 12-day itinerary sailed south through the Adriatic and Ionian Seas and into the Aegean from Venice, Italy. We called at four ports in Croatia; Corfu, Crete, Santorini and three other historic ports in Greece, then sailed to Istanbul, Turkey. Every sailing between April and October focuses on different Mediterranean cultures and historical periods, and beginning in 2013, the company will start sailing to Southeast Asia to study the cultures of Thailand, Cambodia and Laos.
Onboard lectures by noted scholars, a signature Voyages to Antiquity feature, precede each port of call. While our son (on leave from college) shuddered at the thought of enduring another professor's lecture, he was impressed with the elaborate powerpoints presented by Matthew Nicholls of the University of Reading and Joyce Salisbury of the University of Wisconsin, both of whom accompanied our trip. After one fun talk about Venice by a local scholar, he turned to me — obviously surprised — and said, "You know, this was actually incredibly interesting."
The lecturers joined guests on the shore excursions and at meals, happy to talk about their studies. Since many of the senior clientele sailing with us sounded like retired professors themselves, the Q&A following presentations on how the Romans built their temples, or what gladiators represented, was often as interesting as the talk itself.
The lectures gave us a baseline for what we'd experience on shore. After disembarking, each color-coded sightseeing group wore earphones tuned to the frequency of their own guide. The wonderful QuietVox radio system, similar to museum audioguides, allowed us to move quietly through small towns, or pause longer in a chapel or a cafe (great for our son), hear the narrative, and never get lost.
This video should give you a sense of what life aboard the Aegean Odyssey and on shore is like.
Where did we go & what did we learn on a Cruise like this?
We learned countless facts and figures in our seaborne tour of the Venetian Empire, the loose theme of this cruise. We learned that the fiercely proud Venetians can tell each other from tourists because they are much more fashionably dressed. That the red scarves worn by Croatian Kravats sent to fight in France became the first neckties.
Even after centuries of neglect, we heard that a home within the restored Palace of Diocletian costs triple elsewhere in Split. "The killjoys at UNESCO closed the town disco to make it a tourist attraction," added our guide Ilene as she showed us the ancient Roman cistern.
In Pula, Zlatkes led us through the sixth largest ancient Roman colosseum in the world and talked about female gladiators. Dubrovnik was a big surprise, a gorgeous fortified Venetian city where we berthed next to Al Said, a huge private yacht owned by Sultan Qaboos bin Said of Oman.
We sailed from Corfu during a screening of "Mamma Mia!" and enjoyed Meryl Streep's moves beng re-enacted by the Australians who got up and danced in the aisles.
And at the Minoan Palace of Knossos on Crete, Ioanna told us most scholars believe the legend of the Minotaur was pure fiction.
Some exclusive excursions, such as seeing Venice's Church of San Rocco after hours (our own quiet, private son et lumiere in one of the world's busiest tourist attractions), or visiting the not-yet-opened site of ancient Akrotiri, Santorini, were a bonus. Others, we passed on. The guided tour of Dubrovnik's monasteries lost out to a casual walk along the city's high walls. Not everyone was a devout history buff; some passengers skipped daily tours to sightsee or shop independently, and typically everyone had at least one hour after the tours to explore ports on their own.
Yes, there were a few bleak days of sightseeing in the rain, and a cancelled port call at the tiny island of Monemvassia due to extreme winds. During one stormy leg, there was some seasickness. The Swedish captain Roland Andersson sailed on; the daily Aegean Odyssey Journal always featured some new activity. Since the gung-ho spirit of the crew and the friendly cast of characters we traveled with was infectious, each day brought unexpected discoveries.
Cruise Comforts, Cabins & Meals Make Guests Feel at Home
The elegant Aegean Odyssey is a totally renovated 40-year-old vessel and, with fewer than 400 passengers aboard, we soon recognized all the other guests. Her old-world decor of fresh flowers, framed watercolors and a few classical sculptures was serene and relaxing, unlike some of the megaships we had sailed on. In the roomy cabins, the creamy colors and blond woods emphasized the sea views more than the high quality furnishings.
Her modest size meant every facility had to cater to the majority: a tiny but functional gym and spa; one stylish shop; two attractive bars; and a lecture/meeting hall.
Of the ship's two restaurants, we preferred the more casual, Deck 6 Terrace Cafe, where tasty and plentiful lunch, dinner and even a High Tea buffet were available. Especially in nice weather, but even in a chill wind, the outdoor seating on teak and canvas director's chairs overlooking the stern was irresistible. To meet their high service standards, the Aegean Odyssey crew was always circulating among passengers with fresh-baked croissants or the day's pizza (the Danish captain's recipe was a grilled tuna and olive pizza), as well as tea, coffee, wine and other beverages.
Tastefully decorated in beige and gold, the more formal Marco Polo on Deck 3 had limited views from its porthole windows. However, the flattering lighting, fresh flowers and tranquil dining made it a gracious setting for an a la carte lunch or dinner. The food, excellent overall, included fresh fish and fruits and vegetables that were loaded on at every port.
Although Callum from the Gym teased us that cruise passengers typically gain two pounds per day at sea, this lot of history buffs was quite fit and health-minded. There were even a few seniors with canes on our sailing, though I wouldn't recommend this type of itinerary for anyone in a wheelchair — the facilities the mobility impaired would need in port were not available.
Another cultural aspect we really enjoyed at both restaurants was that the ship's culinary team supplemented daily menus by destination, adding local appetizers, entrees and desserts at each port. There were always vegetarian and sugar-free options to accommodate diners with special needs.
In addition to these venues, there was bar service in two lounges, around the pool, and on the 8th level Observation Deck. The live music each night in the lounges ranged from the multi-talented Cafe Concerto Trio to easy listening crooners and a piano bar.
Pros & Cons of Bringing Younger Family Members on Board
My family was invited to join a media group on this spring sailing. Our 20-year-old son was, at first, more enthusiastic about the European ports of call than about the average age of his fellow guests, a truism for many multi-generational vacations selected by family elders. But he had been on a megaship with his grandparents before, and understood what to expect.
He had his own cabin (a must to maintain family harmony), and his parents loved spending time together on excursions and at meals. The 20-something shore excursion staff and gym crew were his only peers, however, and not having anyone to share the local nightlife — even a sibling — was a negative.
However, even our son found the ship's crew and their tall tales about life at sea to be entertaining. The overall casual ambiance, lectures and cocktail events, and the crews' effort to seat smaller groups together at meal time encouraged passenger interaction. We Americans met many couples and singles from Great Britain, Canada and Australia, opening up what could have been a "too close" family voyage to a much broader circle of new friends from around the world. The Aegean Odyssey staff told us every cruise attracts a few younger people, especially during the summer school break, so when the cruise line advertises a "family sailing" it's the best option to insure other young people on board.
A Last Word on Escorted Tours vs. Independent Travel
Aaah, tour groups. The first day we disembarked in Venice and joined the 30-plus passengers in the Red Group was one of those "ah-hah" moments: We had always looked with some disdain upon group travelers and now we were them. But as the cruise went on we began to appreciate how much more we could learn from being cocooned with our headsets and eloquent guides.

It is true that an escorted tour reduces interaction with the locals, serendipitous finds and unwelcomed disasters. This aspect may dissuade the adventurous, but it certainly appealed to older passengers who appreciated the hassle-free mode of travel.
And when you're traveling with several generations of family, what more can you ask?
For more information about upcoming itineraries, contact your travel agent or the Voyages of Antiquity agents, who are very helpful, at 877/398-1460 or via the Voyages to Antiquity site.
Dear Reader: This page may contain affiliate links which may earn a commission if you click through and make a purchase. Our independent journalism is not influenced by any advertiser or commercial initiative unless it is clearly marked as sponsored content. As travel products change, please be sure to reconfirm all details and stay up to date with current events to ensure a safe and successful trip.
---